HP Falcon reported to be hitting the market as the HP Elite x3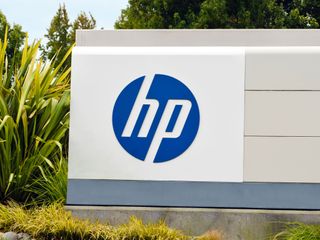 The HP Falcon is a mysterious Windows-based handset that previously popped up in an AdDuplex report, detailing the device to have a 5.4-inch 768x1024 display. However, such information can be faked easily and it not necessarily reliable. There was little else to go on but it was suspected that something may appear at this year's Mobile World Congress. Now @evleaks has named the device as the HP Elite x3.
Windows 10 Mobile-powered HP Falcon is coming to market as the HP Elite x3.Windows 10 Mobile-powered HP Falcon is coming to market as the HP Elite x3.— Evan Blass (@evleaks) February 12, 2016February 12, 2016
It's also rumored to be powered by the Qualcomm Snapdragon 820. With Mobile World Congress 2016 just around the corner, one could argue the event being an ideal opportunity for HP to announce the device, but we'll have to wait and see. Are you excited by the sounds of the HP Elite x3? Sound off in the comments.
Source: @evleaks (Twitter)
Rich Edmonds is Senior Editor of PC hardware at Windows Central, covering everything related to PC components and NAS. He's been involved in technology for more than a decade and knows a thing or two about the magic inside a PC chassis. You can follow him over on Twitter at @RichEdmonds.
Let it work on Verizon and it may be my next phone.

Yes! I need a Verizon option!

It's possible, since their current 8 inch windows 10 tablet in the same product line is Verizon only.

I will say the same, but for Sprint. Sure would like to see a nice couple of phones for Sprint.

HP Falcon could be a Verizon exclusive so it won't compete with L950/XL.

I like your positive attitude.

How do you have phones that won't work on one network but will on another in the USA? Do your networks operate on different tech or frequencies? If so that's a right royal PITA

Verizon runs on the CDMA techology while T-mobile and Sprint use the GSM tech that is dominant in europe.

Sprint is also CDMA. Att and Tmo are GSM.

I thought Sprint used WiMAX.

Sprint used Wimax years ago. That was one of the first types of 4G. They may still have it in operation somewhere but they have transitioned to LTE.

LTE is GSM tech but different carriers use different bands of LTE. Verizon uses CDMA for voice, and some data, but AT&T and T-Mo use only GSM.

https://en.wikipedia.org/wiki/List_of_LTE_networks

Please available on Verizon and we'll buy them straight out, cash.

It's raining W10M OEMs. Or maybe not.

Yes it does raining .. But not by global and big OEMs (Samsung, LG, Huawei, HTC, Sony) :( :'(

I guess they all are waiting for the official release for older devices, MSFT took the risk with 950/XL but ofcourse other want to be more carefull

Seriously? HP is as big and global as they get.

Yeah, their global smartphone sales are gigantic. Their smartphone sales almost rival Dell's! Posted via the Windows Central App for Android

Any new W10M phone w high end specs us good news and worth a gander

High end will come from Microsoft in the future, SURFACE. Low enders comes from different OEMs.

Well this device is High End ;)

screen resolution does not seem that impressive.

High end is available from Microsoft right now in the 950s. Their specs almost can't be any higher than they are.

But judging from the leak, they are higher

You mean the 950s are higher specs? Yes, at least as far the screen resolution goes, and would guess 950s cameras are likely to be better too.

It has caused me to push the pause button on the 950xl I've been planning. Supporting 3rd party platforms is going to be necessary to keep Windows 10 Mobile viable. Plus, I like HP products.

It'll be way better 950xl.. Go with it

I'm not sure how you can make that determination. The thing hasn't even been announced yet. We don't even know the full specs.

I just picked up an HP ENVY Note 8 and am pretty excited about it. First HP product I have owned since I was 16.

Yah I think a lot of oems will be launching windows phones. Too bad I already got the lumia 950xl. The sd820 is a beast of a chip.

You have to wait and see which carriers would carry that.

For some reason, people tend not to report as many bugs on 3rd party phones than Lumias from what I'm reading.

As long as it also looks high end :)

That's probably because the market share of Lumia models is by far bigger than all other models/3rd party manufacturers in WM/WP together.

I would be happy to see more and more W10M devices from a plethera of OEMs.

With a name like that... They better come with it

True, kind of like the Dell Venue 8 Pro. 8" tablet with the Atom processor.

5.4 inch 720P display with an SD820? I seriously doubt that they'll use such a powerful processor. An SD620, perhaps?

Why? Apple phones usually have powerful processors but lower screen resolutions.

Apple processors aren't actually all that massively powerful. They're good, but they're not mind blowing. Put an A9 into an Android and it'll likely struggle. iOS is just vastly more efficient.

google benchmarks. you are wrong. the A9 outperforms the 820 in many areas. the only way the 820 wins is when they use synthetic benchmarks that artificially crank all 8 cores to 100% (which never happens while using your phone)

Software is just a big a part in those benchmarks as hardware, my friend. No matter how you look at it, the A9 does not have the raw power any recent high end processor has. It's a capable processor, certainly, but it's hardly the best. Apple has just found the sweet spot between hardware and software. Optimizations and efficiency are what make iPhones run so well. That's why older iPhones tend to struggle far more with any newer version of iOS when compared to a new iPhone. Not because the new iPhone is substantially more powerful, but because the new version of iOS is not optimized for the older processors.

A9X in the iPad Pro is quite powerful. More so than the SD810.

Well, if these specs are true, the phone should have good battery life. Edit: I'm not really sure if it'll be a Windows 10 Mobile phone or a Windows 10 Mobile powered tablet though.

Apple's are the fastest ARM chips out there on most benchmarks. And they power low resolution phones. And iOS is super efficient. And thus, the iPhone flies.

Too bad Apple a hardware company makes more efficient phone OS than Microsoft the software company.

Windows phones are actually extremely efficient. Google is the odd one out here.

Then why did I get a loading screen just hitting the home button on a 950? Loading screens and long animations are frequent in my use of Windows phones. I think you confuse smooth animations with efficiency.

I was referring more to Windows Phone 8.1. Windows 10 Mobile is still a baby.

Something wrong with your device. I never get this loading screens anymore

Apple is a hardware and software company just like Microsoft is.

It's a balancing act, Apple is a hardware company that makes software for their devices, Microsoft is a software company that makes devices for their software... =P

Wrong and pretty simple, Apple has what? One product: iPhone, One tablet: iPad, One PC: MACs, just One product to program for! MS has what? hundrends or thousands or millions of harware configurations to program for... I say their ratio of efficiency to products is hundred times better than Apple's! I mean: PCs, Laptops, 2 in 1s, Tablets (from hundreds of manufactures and 10s of resources provideers), also Xbox, Hololens, Band, plus software, services, cloud, servers, etc. etc.

Also, WMPoweruser and Winbeta are both reporting a 1440p screen instead of 768p. We will see who is correct though.

I hope they are correct and not this site for the resolution.

They almost have to be. Besides 768x1024 (Super VGA? heh) being both a weird resolution and aspect ratio for a phone, no one would pair a bleeding edge processor like the SD820 with a low resolution screen (by today's standards.) That'd make for a high price with a middling screen, which would make for a non-sale to both low and high end consumers.

http://www.neowin.net/news/new-windows-10-mobile-device-with-snapdragon-...

Not that is more interesting. 5.8" is a bit too big for my personal likinkg though, but I know many will love it.

With the rumored 820 processor, it would make more sense to have a higher resolution screen. But I guess the only way to find out for sure, is when if they announce it.

the screen could be 1440 too, this is just a rumor after all, judging by the name,it has to be FHD at least.

Yeah, I think so. Or the resolution report is fake/erroneous.

MrGreeves its doubtful given Verizon's antipathy towards Windows Mobile has changed. VZN has to want it before they can get it.

I'm pretty sure I'm going to have to hold on to my Lumia 928 until the Surface Phone arrives, assuming it ever does, and then made available on Verizon.

You should look into getting the 735. It's less than $200, runs Windows 10 Mobile way better than the 928, and performs much better overall. I just wish the camera on the back was at least the same.

Both of my parents have the 735. It is a good phone but my 928 works well enough for now. If my wife realized I got a new phone now, then there is no way in hell I'd be getting a high end phone later this year. Haha... I gotta play the long game.

Smart man! And a woman! ;-) ;-)

The 1520 is also amazing with WP 10, I was very surprised.

It good to see constructive comment after comment without the usual sh*te we've become accustomed to lately.

Snapdragon 820 ?? On an OEM ? Come on Microsoft, we need a 820 powered Lumia from you too!!

Seriously, put ANY high-end W10M phone on Verizon, and I will buy it.

If it does indeed have a Snapdragon 820 with universal gsm radios and cdma support. Then the hp elite 3 will certainly the spice things up.

Waiting for galaxy s7 w10. There is also a rumor of xiaomi flagship windows phone.

Pure speculation on my part but I think you are on to something. Microsoft never wanted to be in the phone business as a handset maker. The Nokia deal was done out of keeping the devices going. All of the OEMs at that point had bailed on Microsoft and for the most part for good reason. Microsoft did not have nor did they show they had a stable path for the OS. This also goes for developers. Who in there right mind would want to keep reseting evey 18 mo and loose all of the efforts they had put into either a device or app. For the first time Microsoft has an OS that could/should stand the test of time it is truely a foundation. It is still raw but it is not likley to get a ground up rebuild in the forseable future. That has to make the OEMs feel more comfortable in putting resources into devices. Microsoft seems to have also solved the Update/upgrade path with Service Providers which was another huge issue for OEMs when WP7 realeased. If this is the case then Microsoft would be responsible for deploying firmware and OS. It would not shock me to see more and more OEMs adding Windows Mobile as an option. Its not as if they have to change much on the hardware to run Android or WM. I Also think the Surface Phone will be built by Xiaomi or some other big OEM. Maybe all of these new phones are test beds by OEMs to impress Microsoft. (I know its a stretch) The Surface Model while succesful is by no means a high volume take out the competition model. Microsoft set out to show OEMs what could be and OEMs responded. Well they responded after they got mad which I think hurt the phone business at the time 2011 when announced. I can see phones being on the same level of success as the Surface line and that may be all Microsoft wants at this point. Again this is all speculation on my part and how I think it could be going. The OS while not perfect is on stable ground for the 1st time, The OEMS have calmed down after they realized Microsoft was not trying to kill them off by going into hardware. Nokia was always a solution to a problem of having no OEMS. Maybe just Maybe Microsoft is where they should have been when they released WP7 in 2010. I want the OS to succeed and I really dont care what name is on the device (if it works).

Well not Surface phone, could be other brand made by Mi or someone else... But not Surface Phone

Re: Imstymied (anonymous),
You make some good points. I hope your thoughts about future, work out.

This is why Microsoft canceled Lumia line.OEMs have taken over

I think that is their hope too :)

You are right, it´s the future, SURFACE from Microsoft in the future.

Some say it's just a Rumor the MS Lumia 650 is the Last Lumia. INSTEAD IT'S JUST THE LAST LUMIA FOR THIS YEAR but who knows Maybe the mind blowing item Blass says Microsoft is- Microsoft saying the Lumia line is dead and there will be The NEW Windows 10 mobile smart phone line and the Surface Business smart phone line with the Surface smart phones using both ARMS and Intel Mobile CPU's in their smart phones

Interesting, a 4:3 screen ratio? Unsure about that... You'd think a high end phone rocking an SD820 would have a better screen.

I'm looking forward to this device!

Make it the spiritual successor to the iPaq 1940 with dock and I'm in.

It will be interesting to see if its actually a phone. I'm guessing by the naming it will be a convertible tablet. But they can certainly use the name any way they please.

Hopefully they at least pair the snd820 with a 1080p screen. If that is the CPU going to be in it.

Microsoft retracts in the mobile hardware game and all of a sudden OEM's are on board to make new devices. Interesting developments.

After these couple manufacturers create Windows devices and they inevitably fail, they will not make more. The only reason Windows Mobile is even on life support is because Microsoft can afford to throw money at it and create new phones. Third parties are not going to be invested and will not stick around long. If the devices fail, they will drop them fast. This is a sure failure. Posted via the Windows Central App for Android

Now all Microsoft has to do is become serious about developing Windows mobile.

What do you mean "become serious"? Windows 10 mobile isn't some hobby project they're doing. It's a full blow operating system and ecosystem they're developing. You're out of your mind if you think Microsoft isn't "serious" about all this.

That is the official plan according to Satya

Only a few small companies are making Windows phones and none of them are widely distributed. Posted via the Windows Central App for Android

I'm not sure I would call HP and Acer small companys.

They aren't that big in the smartphone business, that is for sure. How many smartphones did HP sell last year? Zero? Acer isn't exactly know for their smartphones either. These are companies Microsoft was able to convince just because they are big desktop customers. You know Microsoft gave them some deal to make a smartphone for them. The support and effort put into them will be minimal as they don't have much invested. They will be dropped and forgotten within months of release. Posted via the Windows Central App for Android

Your nutts ms like I said is in it for the long haul they have to be there whole one windows depends on it so for that purpose alone Wm ain't going anywhere and just like the CEO of Microsoft said they can't get OEMs to make windows 10 phones that Microsoft themselves would. Microsoft have time in again came out and said how dedicated they are to mobile and to wm10. But yet we keep on hearing people like you that post on this fourm from android phone how windows 10 mobile is dead how Microsoft is ditching mobile but. Even tho Microsofts CEO say just opposite. Am I to believe you a smartphone god and that you know what's going to happen in the future or you think you know Microsoft better then Microsoft themselve so don't blame me when I say that this sounds just like a trolling tactic

There is no reason to stay in it when their market share drops below 1%, which is inevitable at this point. They will lose any momentum they had by the time the Surface Phone is be rolled out. Because of this, and because they won't have anything ground breaking to release, the Surface Phone will be canceled at the last minute. Just like what happened to McLaren and Surface Mini. Posted via the Windows Central App for Android

Not sure how you know it is "inevitable," unless you have a crystal ball no one else has. There are lots of possibilities as the smart device market moves forward. You are making pretty bold statements with no evidence to back it up. Past results are not really good indicators of future possibilities. I would point to the Surface as a prime example. Granted the initial rollout was a disaster, however as we have seen, with patience and progress it essentially introduces a whole new form factor that even Apple has been forced to try and duplicate. How do you know they will have nothing groundbreaking for the Surface Phone? Microsoft and Panos Panay's team have shown on multiple occasions they can keep a secret when they want to. Who knew about the Hololens, Surface Book, Continuum, Backwards Compatibility for the XBox One, at a minimum, until Microsoft was good and ready to reveal them? My guess is we have no idea what the Surface Team is cooking up in their labs, I just think it is going to be fun to watch it unfold. Yep, they canceled a few devices, businesses do it all the time. From what I heard McLaren didn't work and Surface Mini was little more than a development experiment anyway. Why should Microsoft step on the toes of their OEM partners, many of whom had 7-8 in devices in the pipeline already. I have the HP Stream 8, upgraded to Win 10, and it is a pretty sweet little device (especially since I only spent $150 on it.) Lastly, while I usually avoid personal issues, this time I'm going to make an exception. Your credibility is somewhat lacking on Windows/Microsoft topics. You throw around grandiose, end of the world statements with no evidence, in a later post you had no idea about the 930/Icon and Ativ SE not on ATT (topics that anyone who has followed Windows Phone for the last few years knows has been a major pain point for us fans), and you post
from an Android device. While everyone is entitled to their opinions, uninformed and bombastic ones are annoying and useless, better left to the politicians.

HP and Acer may not be players in the phone business, yet. They are, however, major players in the compter business and Microsoft has been saying for years they want thier handhelds to be more than a "phone," or even a "smartphone." Let Android and iOS play in that pond, Microsoft is developing a new class of "mobile computing devices" and companies like HP and Acer are perfect partners to advance that vision in the enterprise and consumer markets.

Too bad the screen is so big. Definitely a market for huge devices, but 5" seems like the maximum usable phone size for me.

The keep point of everything you just said...."for me".

Buck up, and support WP, you vote for what you want, by what you purchase.

I kinda was hoping it'd be marketed as the HP Falcon. It's a cool name.

I guess no one is going to make phones with 4.5 inch screen.

At least not in the high end.

With Acer, Xiaomi, Vaio and now HP coming forward with "mid to high end phones supporting Continuum I think we are starting to see the shift in the new way a smartphone will be used. The manufacturers are seeing the light and when microsoft is ready to announce the heavily anticipated Surface phone later this year W10M should be starting to hit it's stride. The claims of "Windows Phones is Dead" is hogwash or then again maybe "smartphones" as we know them are dead, just ask Apple and Samsung with their stagnant and slowly declinging sales numbers, but one thing i do know is Windows Mobile and Continuum is very much alive and breathing fresh air each and every day.

Windows phone is working like a black horse

Wen in India? (I had too!)

I've read 5.8 inches and should be cheaper than the 950/XL. If that's the case I would get this

Vaio is a failure. Xiaomi Mi5 Windows is a winner. HP Falcon could win. Acer ?? not sure

HP Falcon should do well in the enterprises with their existing marketing channels.

So that's the Mind-blowing tweet's result? Well, its not mind blowing :3

This has nothing to do with that tweet. See this: https://twitter.com/evleaks/status/698222888533520385

I don't particularly like HP as a brand but I am excited about a new Windows 10 Mobile phone with high-end horsepower. I will be awaiting more information on this eagerly.

More options is always good. Looking forward to what comes out!

Looka u Heysh Pea, common gimme my iPaq zurück.

Hell ya! Super excited. Love my Lumia but metal all the way. Premium looks and thin design is my thing.

Verizon currently has NO Windows flagship smart phone except maybe thier HTC windows smart phone which will not recievethe update to Windows 10. if this HP Elite X3 is also continuum capable the HP will OWN the Verizon Windows smart phone Market. Unless Samsung makes a S7 loaded with Windows 10 mobile. now that would be intersting

"HP will OWN the Verizon Windows smart phone Market." So they'll sell what, three phones?

As if VZW wants anything to do with MS.

Hey. Im waiting for Posted via the Windows Central App for Android

Folks if this a continuum capable Windows 10 mobile smart phone and Verizon sells it Thiswill make Verizon windows smart phone fans jump for joy provided ths devices hardware is good.

Re: Gregory Newman,
Yes. The question is, does Verizon care about its Microsoft customers?

you have a point they love Andriod and Apple iphones. they want me to upgrade from my old Nokia Lumia 928 to some Android smart phones my answer to them is Hell No. if Windows smart phones cease to be. I'd go iphone first but I am no Apple fan

You know if windows 10 mobile was to die my next phone would be a flip phone and I would get the surface tablet for all my internet need while on the go and ya a flip phone and a surface pro 4

Put it on Verizon and I will get one.

Guess you won't be getting one then. Verizon only gets ugly WP phones with the exception of the M one 8 for windows, but they still won't advertise or have their salespeople push them.

It's dead without Verizon. HP should know that.

Why would they push a device that is so risky when they have plenty of safe options they can sell. The return rate of Windows Phone is very high and most people are going to be frustrated when they find even basic apps all their friends have aren't available. Posted via the Windows Central App for Android

HP and smartphone ....hmm. All their offer in the pass was short lived...

Problem is American carriers and their restrictive practice's. In Europe all carriers carry the same devices allowing for greater competition with one or two exceptions.

Pictures please, so I can decide if I want this our wait for a potential surface phone which I would prefer anyway.

Perhaps, an online search might reveal something.

I saw a couple images but there's no telling if they're even close to what the actual device may look like.

SnapDragon 820?!?!?! Really, I'd sell off my recently bought Lumia 950XL. Seriously, we need those latest processors just to temp the android OS over to Windows 10 with Continuum. (Although I know Windows Phone OSs' never needed that much power to run smoothly but this means even smoother performance).

I don´t like the name. The brand "elite" from hp is well know for high prices for standard hardware.

I hope they use the design language similar to Spectre X360. I own one and I (and people around me) love it.

Great that there are phones with strong cpu and lower resolution... Should help with battery life!

THIS. Many people forget having higher resolution takes toll on battery.

If Insider builds can be installed on an HP phone, I'll get it.

HP found old displays from the garage when the company split.

My L928 with Win 10 is my horse in Verizon and it will be nice new option. A good option.

Some pretty bold statements, unless you have some inside info the rest of us aren't privy to. What's obvious to me is that Microsoft doesn't want to be Apple, they are a software company that makes reference devices (Surface, Surface Book, 950's), not a hardware company. As such they want other OEM's to make great devices. To think MS could or would pony up enough cash to multiple major OEM's to put the effort and expense into developing a flagship level phone is ludicrous. The hit to thier bottom line would raise all kinds of alerts to investors.

How is it so many are missing the point on this development. Microsoft has made it pretty clear they consider their mobile efforts more that a foray into the smartphone commodity race. Their Win 10 Mobile efforts are an extension of their Win 10 program. Having HP and Acer release a flagship level device before the traditional phone manufacturers makes perfect sense. HP and Acer are computer companies, they see Win 10 Mobile as another way to sell computers. Both companies also sell monitors, keyboards, mice, and in HP's case printers. All these devices will be value added devices for Continuum capable Windows devices. I'm betting there will be some interesting bundles offered by HP and even Acer as products hit the market. I can for see a time when business desktops will be a monitor/keyboard/mouse combo connected to a mobile device employees can take with them. Even a huge number of home users could probably get by with just a mobile device and the monitor/keyboard/mouse combo.

I know quite a few people who already use their cellphone for all their computing and communicating needs. So, your last point seems plausible.

If this turns out to be true, hope it comes to AT&T or hopefully it'll work unlocked on AT&T's network.

What phone doesn't work on AT&T? Posted via the Windows Central App for Android

How about the Lumia 930/Icon and the Samsung Ativ SE, both considered flagship level devices at the time of their release?

Those both work on AT&T. You may not get LTE or MMS, but would be fine otherwise. Posted via the Windows Central App for Android

Are you serious? That would be like buying a Ferrari and being told "half the cylinders are disabled but it's ok it will run fine." Maybe you can deal without those functions on a flagship phone but most, if not all, people can't.
Windows Central Newsletter
Get the best of Windows Central in in your inbox, every day!
Thank you for signing up to Windows Central. You will receive a verification email shortly.
There was a problem. Please refresh the page and try again.