HP introduces new business machines to the Consumer Electronics Show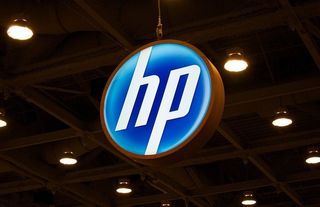 The Consumer Electronic Show in Las Vegas usually makes way for a plethora of, well, consumer electronics. Hewlett Packard has decided to go the other route this year and rolled out a new collection of business machines; the company doesn't have the largest market share when it comes to the enterprise world, but their latest collection of machines from the company is promising to excite.
Among the new machines HP is presenting includes a new all in one touch screen device, The HP Slate 21 Pro. The new Slate 21 Pro runs Google's Android OS, so we won't be focusing much on it here, but the unit will be available for purchase starting at $399 with a mouse and keyboard.
On the Windows side, HP is trying to improve its collection and make businesses turn their heads away from competitors such as Lenovo and Dell. Two all in one units, the ProOne 400 and the HP 205, will both ship with the Windows 8 operating system.
The ProOne 400 is set to be the higher end machine and will ship with both 21.5 inch-touchscreen and 19.5 inch non-touchscreen displays. The larger touchscreen unit will feature a full 1080p display, while the non-touch variation will feature a 1600x900 resolution display.
The HP 205 is aimed at a lower market and wishes to appeal to small business users as a machine that starts at $799 with a touchscreen or at $649 without a touchscreen. Both units feature a 18.5 inch display with a low 1366 x 768 resolution.
While the desktops were the main focus of HP's rollout for business users, a few mobile units were announced including the HP Pro x2 410 and a new 300 series selection of laptops. The Pro x2 410 is an 11 inch detachable 2in1 device, while the new 300 series brings cheap spill-resistant keyboards, anti-glare panels, and fingerprint readers to the market - starting at only $399.
For more coverage on CES 2014, stay tuned to WPCentral for upcoming hands on videos and more.
Source: NDTV Gadgets
Windows Central Newsletter
Get the best of Windows Central in your inbox, every day!
Better buy that LG webOS TV then

So, HP really don't want anyone to buy their products anymore, huh?

I really don't need their help to stop me from buying HP products. ;)

Yeah, seems HP only wants to sell business hardware and software. Probooks, Elitebooks, ThinPC's, Proliants Rack/Blades, Storage and business software all are pretty great, but what HP shows in the consumer market has been indeed pretty dissapointing. (Senior IT here for over 15 years)

For you maybe, but to me HP makes great products! Love them, and they are the only PC company that I would recommend and buy products from personally!

I personally wouldn't, from the top of my head out of all products I've owned hp's had more faults than the other... Right now my probook 4730s has an array of faults.. Faulty charge port, failing sound card driver, light bleed on both right and left bottom corners and dying head phone socket. Im just scrimping by right now to repair everything will cost me the same amount of buying a new laptop. Unless i do it myself then i maybe able to save 2/3rds the cost. I only bought this damn thing because i was in a bind and needed a laptop pronto, the tech shop had this in stock brand new, boxed and sealed. I know the owner as im a regular for parts and referrals so i got a hefty discount at £350.

I want a HP 2760p successor

HP, you died to me the day you killed webOS. You killed the breath of fresh air to mobile OSes. Luckily WP is carrying on that trend.

What a pathetic lineup. And why are they still making non-touch w8 computers? Don't get me wrong, I knew I didn't want hp before this article, but it seems they're really just racing to the bottom.