HP changed things in the Omen 15 family this year, with a refresh of the mid-range portable gaming PCs. The previous generation was uninspiring and didn't allow HP to effectively compete against rivals in the competitive market. Things have changed with the new Omen 15, and while it's not perfect, it is a strong evolution for HP.
About this review
We bought the HP Omen we used for this review. This model (15-ce056na) was picked up in the UK for £1,349.99 (about $1,779), and after upgrading the RAM to 16GB and throwing in a 500GB solid-state drive (SSD), the full cost came to around £1,500 ($1,978). The configuration was restricted to just 8GB of RAM and a 1TB mechanical hard-disk drive (HDD) alongside a 256GB SSD M.2 stick.
Configurations can vary depending on retailer and region, with some units coming with a GTX 1050 or an AMD GPU, but all pack Intel i7 processors.
New GTX 10 series and design
Meet the new HP Omen 15
HP managed to pack in some serious graphics power in the new HP Omen 15. Opting for either the GTX 1050 or GTX 1060 makes it possible to fire up even more demanding games and enjoy a smooth experience. There's even a 4K screen option, but this isn't recommended, as there's not enough oomph inside to take advantage of the increased screen real estate. The one we recommend is the G-Sync 120Hz panel, which looks great.
As well as adding some more horsepower (with support for VR headsets), HP refreshed the design. It still has red accents and LED lighting, but the design isn't particularly abrasive, nor does it look or feel cheap. We're talking hard plastic done right. That all said, the new HP Omen 15 doesn't do enough to stand out from the crowd, and it's almost easy to forget the design with Razer and MSI offerings on the table.
HP Omen specifications
Swipe to scroll horizontally
Category
Razer Blade 2017
OS
Windows 10 Home 64-bit
Material
Plastic
Processor
Intel Core i7-7700HQ 2.8GHz / 3.8GHz (Base/Turbo)
Chipset
Mobile Intel HM175
Storage
256GB M.2 SSD | 1TB HGST 7200RPM HDD
RAM
(User upgradable)
Display
15.6-inch 1080p 120Hz panel with G-Sync
Graphics
NVIDIA GeForce GTX 1060 (6GB)
Ports
One Thunderbolt 3 (USB-C)
One Ethernet
Three USB 3.1 ports
One HDMI 2.0a
One Mini DisplayPort
3.5mm headphone/microphone
Audio
Bottom-firing stereo speakers
Bang & Olufsen
Wireless
Intel dual-band Wireless-AC (802.11a/b/g/n/ac + Bluetooth 4.1)
Keyboard
Full-size with red RGB backlighting (white LEDs under WASD)
Camera
Full HD IR webcam (Windows Hello support)
Battery
70WHr
200W power adapter
Weight
5.8 lbs. / 2.62 kg.
Dimensions
(H x W x D) 0.97 in x 15.3 in x 10.8 in
24.8 mm x 388 mm x 275 mm
Price
$1,779.
High frame-rate gaming
Gorgeous Omen 15 display
Should you go for the Full HD 120Hz G-Sync panel, you're going to like it. At 4K, this laptop would never hit 120 frames per second (FPS). But running games at 1080p resolution, it's easy to notice the sizeable improvements G-Sync brings to the mobile gaming space. Playing games on the HP Omen 15 is smooth and enjoyable with barely any drops in performance.
The display we have pulled off a 97 percent Adobe sRGB rating and 79 percent Adobe RGB, which is impressive for the price. As an added bonus, the display was already fairly good prior to calibration.
Brightness was around 335 nits, which is pretty bright. Thanks to the panel itself having a matte coating, it's usable with light sources shining onto the screen. While the display will not blow you away like an IGZO panel, HP did an excellent job here. Colors look good, everything runs smoothly and there are no display issues to be found.
The only downside to having a G-Sync panel with the new Max-Q technology is the GTX-dedicated GPU is used continuously, even when demanding apps and games are not. This has a negative impact on battery life.
The bezels aren't tiny, but they're also not huge. The angular design helps with this, but the Omen 15 won't win any awards in the bezel race.
Not too abrasive
HP Omen 15 aggressive design
The issue with the previous Omen 15 was HP attempted to make the laptop appeal to a broader audience, which made it look rather boring. Thankfully, the company attempted to hit a middle ground between a standard black slab of plastic and an aggressive-looking gaming machine. There are only a handful of red accents used and the overall design doesn't scream "gamer."
Because the company is rocking a plastic construct, there are a few flex points, most notably in the top half with the display. It would be easy to twist the screen and you wouldn't want to place anything heavy atop of the unit. The keyboard base feels sturdy (thanks to a coating of aluminum), and the laptop is put together well.
How to upgrade RAM, SSD, and HDD in the HP Omen 15
The top panel mixes some carbon fiber with the black plastic, which adds premium touches to the look and feel. It's also rather resistant to fingerprints, but unfortunately the same cannot be said for the wrist rest area around the keyboard.
Image 1 of 2
As for weight, coming in at just under 5.8 pounds, it's not an Ultrabook, but it's also not heavy enough that it makes it uncomfortable to carry.
An area where the HP Omen 15 shines is ports and connectivity. You get three USB 3.1 ports, USB-C with Thunderbolt, Ethernet, SD card reader, and a headphone-microphone combo jack. There's also a Mini DisplayPort and full-size HDMI ports for hooking up external displays.
Finally, sound. HP included Bang and Olufsen audio and the speakers sound great. While they are facing downwards, the laptop can still be turned up to enjoy crisp audio.
The power of NVIDIA Max-Q
HP Omen 15 benchmarks
Sporting an Intel Core i7-7700Hq quad-core processor, with a baseline speed of 2.8GHz and a turbo of 3.8GHz, this laptop is no slouch. Throw in a GTX 1060 with 6GB of dedicated VRAM and you have a considerable powerhouse. These specifications allow the Omen 15 to hold its own against the competition, including the Razer Blade.
CPU
Geekbench 4.0 Benchmarks (Higher is better)
Swipe to scroll horizontally
| Device | CPU | Single core | Multi core |
| --- | --- | --- | --- |
| MSI GT83VR | i7-7920HQ | 4,747 | 16,208 |
| Lenovo Legion Y720 | i7-7700HQ | 4,697 | 14,810 |
| HP Omen 15 | i7-7700HQ | 4,337 | 14,713 |
| MSI GS63VR 7RF | i7-7700HQ | 4,296 | 14,437 |
| Razer Blade 2017 | i7-7700HQ | 4,277 | 13,597 |
| Dell XPS 15 | i7-7700HQ | 4,503 | 13,587 |
| Razer Blade Pro | i7-6700HQ | 3,660 | 12,325 |
| Surface Laptop | i7-7660U | 4,677 | 9,538 |
| Razer Blade Stealth | i7-7500U | 4,211 | 8,333 |
| Dell XPS 13 (9360) | i7-6560U | 4,120 | 7,829 |
| HP Spectre 13 | i7-7500U | 4,100 | 7,469 |
| Surface Book | i7-6600U | 3,948 | 7,415 |
The i7-7700HQ is solid quad-core CPU that ranks near the top of our all our laptop benchmarks.
GPU
3DMark - Fire Strike (higher is better)
Swipe to scroll horizontally
| Laptop | GPU | Score |
| --- | --- | --- |
| MSI GT83VR | GTX 1080 (x2) | 15,240 |
| Razer Blade Pro | GTX 1080 | 12,976 |
| MSI GS63VR | GTX 1060 | 9,874 |
| Razer Blade 2017 | GTX 1060 | 9,278 |
| HP Omen 15 | GTX 1060 | 8,722 |
| Razer Blade 2016 | GTX 1060 | 8,665 |
| Lenovo Legion Y520 | GTX 1050 Ti | 6,623 |
SSD
CrystalDiskMark (Higher is better)
Swipe to scroll horizontally
| Device | Read | Write |
| --- | --- | --- |
| Razer Blade Pro | 2,571 MB/s | 2,467 MB/s |
| Dell XPS 15 (9560) | 2,207 MB/s | 1,628 MB/s |
| MSI GS63VR 7RF | 2,135 MB/s | 1,615 MB/s |
| Raze Blade Stealth | 1,281 MB/s | 1,330 MB/s |
| HP Omen 15 | 1,772 MB/s | 795 MB/s |
| Lenovo Legion Y720 | 1,642 MB/s | 790 MB/s |
| Lenovo X1 Carbon | 1,518 MB/s | 1,188 MB/s |
| Raze Blade | 1,478 MB/s | 1,187 MB/s |
| Samsung Notebook 9 15 Ext | 1,365 MB/s | 1,213 MB/s |
| Dell XPS 13 (9360) | 1,287 MB/s | 794 MB/s |
| HP Spectre x360 15 | 1,128 MB/s | 862 MB/s |
| Surface Laptop 512GB | 899 MB/s | 966 MB/s |
| Huawei MateBook X | 889 MB/s | 872 MB/s |
| Surface Laptop 256GB | 423 MB/s | 237 MB/s |
The included M.2 SSD stick is rather quick at reading data but write speeds falls short of the competition. Performace isn't horrendous, but it's also not brilliant.
HP did an excellent job at keeping the Omen 15 relevant in the competitive market of gaming laptops. Performance counts in the most important areas, and overall, we saw no issues with the components used.
We hit at least 60 FPS in most modern games, including The Witcher 3, GTA V, and PlayerUnknown's Battlegrounds.
Quality keys
Omen 15's deadly keyboard and trackpad
Along the aluminum surface are the trackpad and keyboard, which are both rather good. The trackpad itself has two physical buttons underneath, which is a nice touch. The unfortunate thing is HP opted to rely on Synaptics drivers instead of rolling with Microsoft's ones. You can use this handy workaround to get around this, but we experienced some problems that led to BSODs, so beware.
This is a gaming laptop, though, so you should have a mouse to plug into a free USB port anyway.
The keyboard offers a solid typing experience. HP kept things subtle with a single red LED backlighting system that has a few modes (on, off or WASD only) and the WASD keys are illuminated separately by white LEDs. As for travel, they feel good with a few millimeters.
There's also a full number pad on the side. HP did a good job with spacing keys out so not everything feels clustered together. Finally, there's 26-key rollover anti-ghosting, so you can hit as many keys as you like in-game (or in Word).
Barely any thermal throttling
Advanced loud cooling
HP did an outstanding job with the cooling inside the Omen 15. You have a total of three heatpipes, with a fan on either end of the chasis. This routes heat from both the CPU and GPU to a dedicated fan while leaving room for heat to move across the second pipe that moves between the two blowers.
Temperature readings were fairly acceptable, with the GPU hovering around the low 70 degrees C (158 degrees F) mark and the CPU hitting 80 degrees C (176 degrees F). The keyboard surface remained warm but never uncomfortable to touch. I've yet to experience thermal throttling, which is also a bonus for prolonged sessions. The fans were audible when at full speed, however.
As well as the enhanced thermal cooling design, HP worked to include the NVIDIA Max-Q version of the GTX 1060, which is why the laptop scored lower in the GPU benchmarks. The GPU itself is clocked slower than the standard GTX 1060 but is more power efficient.
What puzzles me about HP's cooling is the fact that you cannot alter fan profiles. While it's great that they are completely off when you're not pushing much through the CPU and GPU, the aggressive speed curve makes it irritating when the fans kick in for no reason, only to then turn back off or dial-up to take off speeds. It would have been nice for owners to be able configure how steep this curve is.
Portable but not long-lasting
Terrible battery life
The HP Omen 15 suffers a similar issue that is commonly found in Windows gaming laptops: bad battery life. While we're not rocking a 4K screen in this model, it's still only really possible to get around an hour or so while gaming, or around three to four hours of basic use (web browsing and checking emails) when not plugged in.
Providing power to the laptop is a beefy 200W power adapter. This thing is huge and you may struggle to fit it into compact bags alongside the Omen 15.
HP is still in the game
Wrapping up our HP Omen 15 review
The HP Omen 15 is a great laptop. There are still a few things that puzzle me, including the lack of Precision driver support, not fully embracing Max-Q design, the unbelievable lack of fan control, and the plastic body.
That said, the pricing is aggressive. Packing an Intel Core i7 and GTX 1060 for less than $1,700 makes this an appealing option for many. And not only that, if you wish for something with a little less power, variants with the GTX 1050 and GTX 1050ti go for around $1,300. That's great value.
Pros:
G-Sync display with 120Hz refresh rate.
Doesn't throttle under load.
Impressive internals.
Windows Hello.
Cons:
Shocking battery life.
Can't play games at 4K.
Plastic build has flex at points.
Can't adjust fan profiles.
If you're on the hunt for a portable gaming laptop you can place down on a desk, plug into a socket and enjoy the latest titles at 1080p and high frame rates, you should to consider the HP Omen 15. Just make sure you choose the right model. I highly recommend you only go for the GTX 1060 with G-Sync 1080p panel.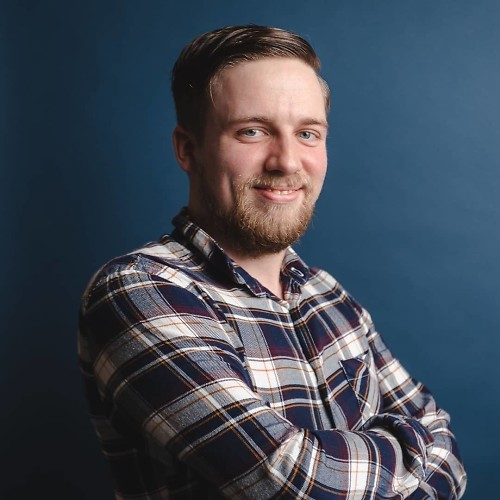 Rich Edmonds was formerly a Senior Editor of PC hardware at Windows Central, covering everything related to PC components and NAS. He's been involved in technology for more than a decade and knows a thing or two about the magic inside a PC chassis. You can follow him on Twitter at @RichEdmonds.