When it comes to tower PCs, you have two camps: those who insist on the superiority of building your own and those who want something out of the box that works.
The new HP Omen 30L falls into the latter category, but HP, like other PC makers, borrows from the DIY crowd with success. Yes, it's a pre-made system, but its new one-button toolless entry, pre-wiring for expansion, and multiple RGB lighting zones make it feel a bit more custom.
I use the Omen Obelisk myself, so stepping up to the Omen 30L with new RTX 3080 graphics and 10th Gen Core i9 has me a bit jealous. And if you don't like Intel, don't worry, as you can get a system with AMD instead.
From $950 at Best Buy From $1,069 at HPBottom line: The HP Omen 30L, when appropriately configured, is a serious 4K gaming mainstream rig with pleasant aesthetics that lean more modern than hardcore gamer. With the ability to easily expand or upgrade components later, there's an incentive to buy this on the cheap and upgrade as you go if you're on a budget. Fan noise and some mediocre cabling keep it from excellence, but these are minor quibbles.
For
Tempered glass front and sides look sleek
Nice RGB lighting options
One-button access to the motherboard
Tons of configuration options including Intel or AMD
Nice front ports
Against
Cabling is just OK
Fans can get noisy under heavy load
Performance is good, but not great
What you get
Intel or AMD, your choice
HP Omen 30L specs and features
When buying the Omen 30L, you have multiple options. You can buy pre-made machines at Best Buy with AMD Ryzen 5 or 7 processors and up to an RTX 2060 graphics card for around $1,250.
At HP.com, you can go a bit crazier by building your own system, including up to a Core i9-10900K , up to 64GB of HyperX RAM, RAID, Intel Optane, and more. But like every other manufacturer, sourcing an RTX 3000 series card is hard to find due to tight supply right now.
The unit reviewed here is a top-tier model with that Core i9-10900K , RTX 3080, 1TB SSD + 2TB HDD, and 32GB of RAM. The total price is $3,100. HP sources components from Kingston (HyperX RAM), Western Digital Black SN750 (SSD), and Cooler Master (fans).
Image 1 of 4
The 30L gets its name due to its size (17.7 by 6.5 by 16.6 inches), and it is a more modern look over last year's Obelisk. It's hard to miss the gorgeous tempered glass front panel that features the Omen logo in RGB with a similarly lit RGB 120mm Cooler Master fan. Standing back in a dark room and the look is modest but cool. HP has veered more towards a contemporary design than a pure gamer look. That was the right choice, especially for adults who may want this PC.
For additional cooling, a 92mm rear fan does a decent job of removing heat and the top fan for the CPU's liquid cooling radiator. These fans sound similar to last year's Obelisk, which is pretty quiet but not the best.
Like the Obelisk, HP continues to use its angled and recessed front port area. On top, you get two USB 3.2 Gen 1 Type-A ports, an audio combo (headphone/microphone) jack, and a separate microphone jack. The design is excellent, letting you easily guide peripherals into the port with little fuss, making it perfect for thumb drives or a security key.
To the rear and you get the usual assortment of ports, including one USB 3.2 Gen 2 Type-C, six USB Type-A ports (two version 3.2 Gen 1, two 3.2 Gen 2, and two legacy 2.0). There is also a microphone, line-in, and line-out jacks.
The GeForce RTX 3080 in this review unit includes three DisplayPort video outputs and one HDMI. That monstrous GPU, thankfully, is bolted to the front to prevent card "sag."
There's not much room for expansion, mostly due to the size of the RTX 3080. But there is an M.2 Type-2280 slot is just under the graphics card. HP also has pre-run power and SATA cables for the additional for the 3.5-inch bays.
However, the real story is HP's new single-button mechanism to pop off that tempered glass left panel. No more thumb screws, no more aligning the door panel to slide into place awkwardly. You press, and the panel releases. It's great.
The reason HP is doing a toolless design is apparent: the company encourages you to buy this PC at a lower price, and you can upgrade the Intel Z490-based ATX motherboard when your budget is right. Sure, you can buy the model I have for $3,109, but you can also start at $1,200 and work your way up by swapping out GPUs, processor, storage options, and RAM yourself. That's a significant shift from years ago where these towers were one and done.
That RAM is also Kingston HyperX DDR4-3200 RGB. While this review unit is 32GB (8GB x 4), you can buy 64GB through HP. The RGB doesn't quite sync with the rest of the 30L's RGB lighting, but it still looks cool.
Cabling is OK. Yes, it's tied together, and some tape holds it to the case. But the Omen 30L won't win awards for cleanest (or nicest looking) cabling, and perhaps that glass panel shows too much. On the other hand, if you're new to tower gaming PCs and don't know any better, it's just fine. Like me, you'll be wowed by the pulsing RGB.
Last year, HP used some red cables for the liquid cooling radiator. This year, they went with just black. I think red looked better, but the Omen 30L seems to be consciously moving away from "Omen red," which has been the brand's color for ages. Instead, the whole system is more color-neutral, with users configuring RGB colors to their liking.
Let's not forget the tower's four feet. Gone are the flat nubs of Obelisk, and instead, we have four, much taller feet that give more clearance to the bottom of the case. Those feet also work well on a rug.
Powering it all is a prominent, powerful, and not great looking Cooler Master 750-watt power supply. It works and should be enough for the most demanding gamer, but it could use either a smaller design or a bit more flair.
It's worth noting that HP has a whole assortment of matching accessories and peripherals. Those include the OMEN 27i gaming monitor, Photon Wireless Mouse, and my favorite, HP Omen Mindframe headphones, which actively cool your ears (it's wild).
Respectible, not amazing
HP Omen 30L performance
The Intel Core i9-10900K is a powerful ten-core chip that can peak at 5.3GHz. You can also get an AMD Ryzen 7 3700X, which is cheaper and still a good performer.
Being a "K" processor, it is overclockable. Overclocking is not for the faint of heart, but HP makes it easy via its Omen Gaming Hub software. With a mouse click, the system reboots and does its own stress tests for around 20 minutes. It then finds the range of acceptable overclocking while keeping system stability. It's impressive stuff that any novice will feel confident in using. The performance boost isn't massive – maybe around five percent overall – but hey, it's a free few extra frames in that video game.
Image 1 of 5
That Omen Gaming Hub app does a lot of heavy lifting on the Omen 30L. You can also control the three zones of RGB lighting (logo, front fan, internal light) and the HyperX RAM. Lighting ranges from reactive, multi-colors, and the usual fare. It pales next to Razer's Chroma, but it's not bad either. You can enable "Dual Force," which combines your Wi-Fi 6 and Ethernet connections, giving Ethernet priority for specified apps and games. HP also combines all your games on your system into one place regardless of the stores you bought them from. It's an excellent app and fun to use.
Turning to raw benchmarks 3DMark, regardless of the test (Fire Strike, Fire Strike Extreme, Time Spy), the Omen 30L gets rated as "great." That means it's speedy and holds its own against more expensive systems. It also means it never really leads in any single category, coming in just shy of the average.
Real-world usage (not overclocked), playing something like Red Dead Redemption 2 at 1440P at ultra yields over 65 frames-per-second (FPS). Grand Theft Auto V gets 85 FPS and Fortnite, also at 1440P on ultra, brings in a respectable 165+ FPS. None of that should be too surprising as the 3080 is an impressive GPU, which is why we called the RTX 3080 the best for 4K gaming.
PCMark 10, which combines CPU and GPU usage, gives some better results with a score of 7,898, making it "better than 99 percent of all results" and blowing pass the average for a premium gaming PC in 2020 (7,163).
The Western Digital SSD is also a solid performer. On sequential read, it brought in 3,315 MB/s while write was just over 3,000 MB/s.
Fans can whirl up under load, and they are not the worst, but things could also be a bit quieter. Of course, if you wear over-the-ear gaming headphones, the point is mostly moot. During regular productivity usage, there is more a slight hum than any constant whirring.
Get it and forget it
HP Omen 30L: Should you buy?
Back in the day, I would build my own gaming towers. It was way before RGB everything, but it was still fun and rewarding. But when you hit a certain age, you just want to 2K game at 160FPS (or 4K game at 60) and not have to bother spending hours researching every top-tier component in the world.
The Omen 30L is a nice improvement over the Obelisk. The look is more mature and certainly less gamer-red. The glossy glass front panel looks sophisticated and minimal (though watch the fingerprints). Upgrading is straightforward with that single-button design. The RGB lighting also looks sharp without being overwhelming.
For performance, the Omen 30L does not smash records, but I'm not sure it needs to either – not for this demographic. We all know that if you want extreme performance, you DIY (and spend a fortune). But if you just want to game and let HP do all the work, I can't say I'm disappointed. It's great.
Pricing is also in the range of similar systems from Dell (e.g., Alienware Aurora R11), which has a whole different vibe if this is too tame.
For more ideas, check our Best Gaming Desktop PC for additional recommendations.
Overall, the Omen 30L is an excellent pick for mainstream audiences who either want a tower to build up or get top-tier gaming right now. The range of options for configurations, design, and pricing all make it a competitive choice backed by HP's name.
Mainstream 4K Gaming
Bottom line: The HP Omen 30L, when appropriately configured, is a serious 4K gaming mainstream rig with pleasant aesthetics that lean more modern than hardcore gamer. With the ability to easily expand or upgrade components later, there's an incentive to buy this on the cheap and upgrade-as-you-go if you're on a budget. Fan noise and some mediocre cabling keep it from brilliance, but these are minor quibbles.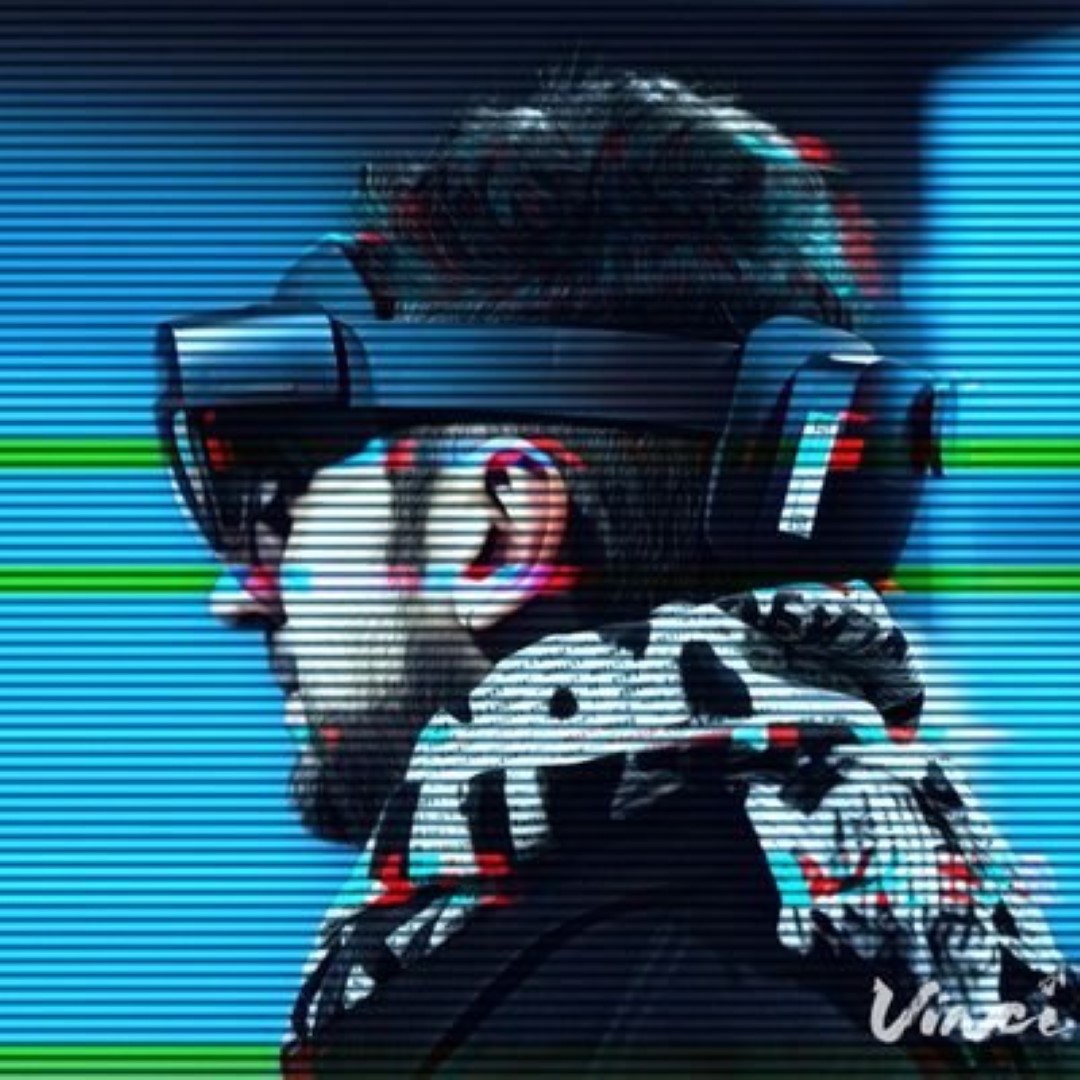 Daniel Rubino is the Editor-in-chief of Windows Central, head reviewer, podcast co-host, and analyst. He has been covering Microsoft since 2007 when this site was called WMExperts (and later Windows Phone Central). His interests include Windows, laptops, next-gen computing, and for some reason, watches. Before all this tech stuff, he worked on a Ph.D. in linguistics, watched people sleep (for medical purposes!), and ran the projectors at movie theaters because it was fun.