In December 2020, I reviewed the HP Omen 30L. It's a solid pre-built gaming PC that brings high-end hardware at more affordable prices. The entire Omen desktop line is meant to serve somewhere between pure DIY custom builds and built-to-order gaming systems from companies like iBuyPower or CLX.
For 2022, HP is back with the Omen 45L. As the name suggests, it's the largest and most powerful Omen gaming rig ahead of the Omen 40L, 30L, and the smaller 25L. But new with the 45L is something really neat: a "Cryo Chamber." HP created a standalone cavity just for the all-in-one (AIO) liquid CPU cooler that sits above the PC chassis. The idea is simple: Cooler air goes into the AIO and keeps your CPU chilled, allowing you to push the envelope when overclocking.
HP is so proud of this case design it plans to sell it as a standalone purchase. With no proprietary parts, even your DIYers out there can grab this case and throw in whatever you want.
I've spent the last few weeks with the Omen 45L (and Omen 27c monitor), and here is what you need to know about it.
Bottom line: With top-tier performance, name-brand components, easy upgradeability, and a unique and functional design, the Omen 45L makes a good case as to why building your own PC is unnecessary. Packing up to an RTX 3090, Intel Core i9 (or AMD), this is one powerful and nice-looking PC.
For
Excellent build quality
Premium brand-name components
No proprietary parts, easily expandable
Cryo Chamber is awesome
Plenty of aRGB/RGB lighting
Against
Performance is excellent, but not the best
No DDR5
No Thunderbolt 4
HP Omen 45L: Price and availability
The HP Omen 45L is available Jan. 5 from the HP website. It'll soon be coming to Best Buy as well. Users can configure various options or buy pre-built systems at different price levels. Pricing begins at $1,899.
One pre-built SKU is $2,2300 with an AMD Ryzen 7 5800x CPU, NVIDIA RTX 3070 GPU, 16GB of RAM, and 512GB SSD (+1TB HDD) for storage.
Moving up to $2,800, HP ships the Omen 45L with a 12th Gen Intel Core i7-12700K, RTX 3080, 16GB of RAM, and 512GB/1TB storage.
For this review, we are using a maxed-out model which features the 12th Gen Intel Core i9-12900K, RTX 3090, 64GB RAM, and 2TB SSD x2 (4TB total). That SKU costs around $5,000.
HP Omen 45L: What you'll like
On paper, the Omen 45L is similar to the smaller Omen 40L save for the new Cryo Chamber, which sits atop the Omen's chassis. The Omen 45L also has three front fans instead of two in the Omen 40L.
The Cryo Chamber is a patented design that puts the included CPU liquid outside the main chassis. The concept is simple: Being external, the radiator draws in only cooler air instead of warmed air from inside the computer. HP claims that putting the radiator outside of the PC can reduce CPU temperature by 6 degrees Celsius compared to the Omen 30L under similar conditions. The result? Thanks to HP's easy-to-use Omen Gaming Hub software, you can achieve higher overclocking ability.
That chamber is removable and, perhaps more importantly, universal. That means you can install any AIO radiator you want (it ships with a 240mm, dual-fan one, but it supports 120mm, 140mm, 240mm, 280mm, and 360mm up to 58mm thick). You can also safely carry the Omen 45L by the chamber, which is fun.
Swipe to scroll horizontally
Category
HP Omen 45L
Motherboard
MicroATX (up to full ATX)
PSU
Cooler Master 800W 80 Plus Gold ATX
Processor
Up to AMD Ryzen 9 5900X
Up to Intel 12th Gen Core i9-12900K
Graphics
Up to AMD Radeon RX 6700 XT
Up to NVIDIA GeForce RTX 3090 (24GB/GDDR6x)
Memory
HyperX Fury
Up to 64GB (4x 16GB) DDR4-3733 aRGB
Storage
Western Digital WD_Black
Up to 4TB (2x 2TB) PCIe 4.0 SSD
1TB 7200 HDD
DirectStorage
Yes
Expandable storage
2 x M.2 PCIe Gen4 SSD
2 x 2.5-inch SATA SSD / 2 x HDD
Connectivity
Wi-Fi 6.0
Bluetooth 5.1
Ethernet
Ports
Front: 2 x SuperSpeed USB Type-A / 2 x USB 2.0 Type-A
Rear: 2 x USB 2.0 Type-A / 2 x SuperSpeed USB Type-A (5Gbps & 10 Gbps) / 2 x SuperSpeed USB Type-C (5Gbps & 10 Gbps)
Audio
Front: 3.5mm mic / 3.5mm headphones
Fans
Front: Up to 3 x 120mm system fans
Rear: 1 x 120mm exhaust fan
Cryo Chamber: Up to 3 x 120mm fans
Cooling
Up to 360mm CPU liquid-cooler radiator
50mm VRM heatsink with copper pipes
Shin-Etsu MicroSI Extreme Thermal Paste
RGB
4x RGB zones
4x aRGB zones
HP doesn't choose sides between AMD, NVIDIA, and Intel. The Omen 45L supports up to a Core i9-12900K and Z690 chipset, AMD Ryzen 9 5900X, NVIDIA GeForce RTX 3090 "BFGPU," or AMD Radeon RX 6700 XT. The chassis supports up to a 380mm-long GPU ensuring more futureproofing. The motherboard is only a microATX, but it can take up to a full ATX board.
Other fans include three 120mm in the front supporting Addressable RGB (aRGB) and one 120mm fan in the rear for exhaust. The 50mm CPU heatsink uses a copper pipe with VRM thermal pads.
The components used are not generic in a recurring theme with the Omen 45L. HP uses highly respected parts from Cooler Master, including the fans, power supply (800W, 80 PLUS Gold), and radiator. The same goes for the RAM, which is up to 64GB of aRGB HyperX DDR4-3733 (HP now owns HyperX), and Western Digital WD_Black SSDs. Even the thermal paste used is premium: Shin-Etsu MicroSi Extreme Thermal Paste (HP claims a 16% improvement in thermal conductivity and 20% greater thermal impedance).
The entire case for the Omen 45L is very flexible and super impressive. It has tool-less access for three sides, and side cover locks to keep everything in place. The front bezel and left sides are tempered glass with a metal panel on the right. There is an independent RGB/aRGB lighting control daughterboard to add more accessories without any challenges. There are also two dust filters (front 360mm; magnetic 120mm PSU) for easy cleaning.
Image 1 of 2
HP's Omen Gaming Hub software is also outstanding. You can overclock the Omen 45L, bench, and test it all with single clicks. If the system locks up, it automatically restarts and returns to default meaning there is no way to screw it up or damage the system. The software lets you customize the aRGB/RGB lighting, including support for third-party lighting solutions like Razer's Chroma. There are further optimizations, including networking where the Omen 45L can use both Wi-Fi and Ethernet while prioritizing data traffic based on importance, e.g., gaming/streaming.
The aRGB/RGB lighting is plentiful with four aRGB zones (3x front fans, HyperX memory) and four RGB zones (front diamond logo, interior light strip, CPU cooler, and an extra zone that is user upgradeable). If you dislike PC lighting, turn it off or set it all to a neutral white for a more professional look.
Performance is excellent. The 2TB PCIe 4.0 SSD from Western Digital is blazing fast at 6,800MB/s for sequential read and 5,200MB/s for write. The RTX 3090 is, obviously, the fastest GPU we have tested so far. The Core i9 is one of the fastest we have tested, although our custom-built system using an MSI Z690 board edged it out on multi-core (Cinebench 23, Geekbench 5). However, on PCMark 10, which measures overall performance, the Omen 45L just slightly beat out custom systems when overclocked.
Image 1 of 2
Fan noise is nearly inaudible when using the PC for day-to-day tasks and even gaming. Users can set the fan speeds manually or with presets, including a quiet mode. Under extreme CPU load (Cinebench for 10 minutes), the Omen 45L peaked at 63 decibels, which is respectable though just above our reference system using Corsair iCUE cooling (AIO plus six fans) and iCUE case at 56 decibels. But during gameplay, where the GPU is the primary driver, fan noise was around 46 decibels and was barely noticed.
Speaking of gaming, an overclocked Core i9 and RTX 3090 with 64GB of DDR4 RAM is nearly the best you can do today. On Forza Horizon 5 with graphics completely maxed out, the Omen 45L easily clocked between 101 and 140 frames per second (FPS) when playing at QHD (2560x1440).
Image 1 of 5
Finally, port selection is solid but limited due to the smaller microATX motherboard. HP rightly moves many of them to the front of the Omen 45L for easy access: 2x SuperSpeed Type A, 2x Type-A 2.0, and separate 3.5mm headphone and mic inputs in the front. There are 2x Type-A 2.0, 2x Type-A SuperSpeed, and 2x SuperSpeed Type-C, along with Ethernet in the rear.
HP Omen 45L: What you won't like
There's not much to dislike about the Omen 45L, but there are always ways to improve things.
The cabling is all-black with grommets for hiding, but it's still not the cleanest-looking system. Of course, being so flexible, users can improve upon it with aftermarket accessories.
Performance is excellent, but not extraordinary. Our top-tier MSI MPG Z690 Carbon Wi-Fi ATX board with the same processor had significantly higher multi-core performance (non-overclocked) than the Omen 45L when overclocked (53x processor core ratio), with the only difference being DDR5 RAM with the MSI.
While super neat looking (and theoretically, brilliant), the HP's Cryo Chamber adds just over 4 inches in height to the case making the Omen 45L quite tall.
While the Omen 45L can support a full ATX motherboard, HP uses a microATX, which is fine for most people, but limits some expansion options and port selection. For instance, there is no Thunderbolt 4 port.
One could lament no DDR5 RAM, but this is no big deal. For one, DDR5 is in very short supply right now and astonishingly high priced, which would have made this system hundreds of dollars more expensive and harder to obtain. Plus, while the performance with DDR5 is very good, it's currently inconsequential in most tests.
HP Omen 45L: Competition
Competition for the Omen 45L varies depending on your level of commitment. There is still no substitute in 2022 for simply building your own system with handpicked parts. But between the time for research, ordering, assembly, and testing (especially if you're a novice) such an approach is non-viable for people who just want to game.
For those who like the Omen 45L's look but don't need that much power (or overclocking extremes), the Omen 30L or 40L are both worthwhile alternatives. The 30L is particularly compact while still delivering exceptional performance and design and was our top pick (before the 45L came along).
Dell's Alienware Aurora R13 is more striking in design, appealing to those who want extreme gamer looks. With multiple configuration options and price points, the Aurora R13 is popular for a reason.
Moving on to boutique suppliers who build their own gaming rig, CyberPowerPC, which has been around for ages, has its Gamer Master series, which is more budget-friendly with mid-range components.
For ultimate configurability, we like CLX, who can build insane liquid-cooled systems with every option under the planet. While not cheap, CLX is the best choice for those who want a pure custom system but don't have the time (or energy) to do it themselves. The CLX Ra series is particularly fascinating and offers the best-looking gaming PC we have come across.
You can see our other picks and recommendations in our best gaming PC guide.
HP Omen 45L: Should you buy it?
You should buy this if ...
You want a high-speed gaming PC that can overclock
You want a gaming PC with premium, name-brand components
You like pre-built but want the flexibility to upgrade later yourself
You want a gaming PC that doesn't scream "gamer"
You're a creator who wants a powerful, but nice-looking, rig
You shouldn't buy this if ...
You don't plan to overlock or game as a daily hobby
You just don't like the design
You want a compact gaming PC
The tension between DIY PC builds and boutique PC makers like CLX is challenged by HP. In the past, pre-built systems from HP (and Dell or Lenovo) offered convenience and value over quality as these companies often used non-premium, no-label parts with terrible aesthetics and cabling. Or worse, they were proprietary designs limiting upgradeability and futureproofing.
HP has been bucking this trend with its Omen desktop line for a few years. The Omen 45L is the most extreme version of that ethos, and I'm here for it. As someone in their 40s, the Omen 45L is a gamer PC, but it is also mature and professional looking. I also appreciate all the name-brand components being used, as I know the company isn't cutting corners. Cooler Master, HyperX, and Western Digital? A buyer can have confidence in these brands.
Image 1 of 3
Sure, the Cryo Chamber seems gimmicky, but it's an ingenious design. Plus, it looks darn cool. Moving the AIO radiator outside the chassis is a brilliant move. And HP knows this, which is why it plans to sell just this case alone so DIYers can leverage its abilities (move over, Corsair). Plus, if you think the Cryo Chamber is dumb, just get the Omen 40L.
And with the single-button presses to remove the front and side panels, upgrading or tinkering with the guts of the Omen 45L is encouraged. Heck, buy the cheaper base system and toss in a better CPU, GPU, more RAM, or add storage when you have cash later. HP doesn't care. The process will take less than five minutes and will let you grow with the system.
Let's also recognize that HP lets gamers choose between AMD, Intel, and NVIDIA for core components. And even overclocking, a typically intense and worrying endeavor, is made stupid-simple thanks to HP's clever and straightforward software.
Like the Omen 30L, the Omen 45L sets the bar for desktop gaming PCs. The only real complaint I can think of is if you just don't like how it looks, but this is hardly a polarizing design. It is classy, uses premium parts, is effortless to use, easy to configure, simple to upgrade, and the pricing is competitive.
The other concern is that if you get the top-tier, maxed-out system, a monitor is needed to match the performance. HP recommends its new Omen 27c gaming display with a 240Hz refresh rate, QHD resolution (2560x1440)/HDR400, and 1000R curved design, which we used for this review.
Should you get the Omen 45L? Definitely, but only if you're a hardcore gamer (or developer/content creator) who wants to push extremes in overclocking. If you don't plan to overclock, just get the Omen 40L or Omen 30L, similar systems without the Cryo Chamber.
While the Omen 45L still can't beat the satisfaction of building your gaming rig, it sure narrows the gap, and I think that's HP's only intention here. If so, mission accomplished.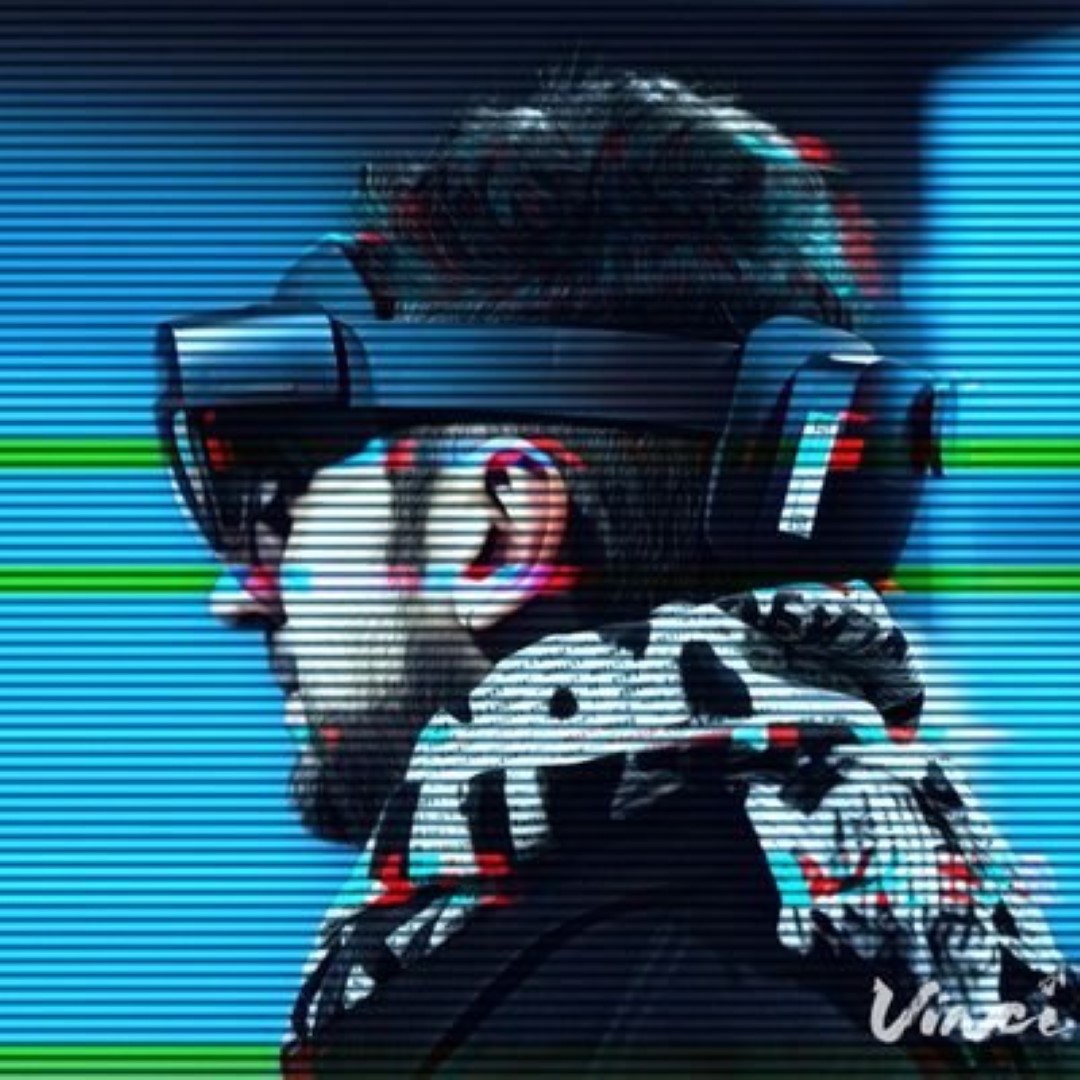 Daniel Rubino is the Editor-in-chief of Windows Central. He is also the head reviewer, podcast co-host, and analyst. He has been covering Microsoft since 2007, when this site was called WMExperts (and later Windows Phone Central). His interests include Windows, laptops, next-gen computing, and watches. He has been reviewing laptops since 2015 and is particularly fond of 2-in-1 convertibles, ARM processors, new form factors, and thin-and-light PCs. Before all this tech stuff, he worked on a Ph.D. in linguistics, watched people sleep (for medical purposes!), and ran the projectors at movie theaters because it was fun.