Last year, HP released its revamped Spectre x360 13-inch Ultrabook with accolades all around. I named it my favorite laptop of the year, besting the venerable Dell XPS 13. The question remained, however, if the company would apply its lessons-learned formula to the Spectre's bigger brother, the Spectre x360 15.
HP answered that question in early January at CES with the brand new — and similarly designed — Spectre x360 15-bl062nr.
The new Spectre x360 15 is bigger and heavier, but after a week with the device, I'm very impressed with HP's engineering. Here is why this laptop is the best value for your money.
About this review
The HP Spectre used here in testing is the Kaby Lake Core i7 (i7-7500) version with 16GB of RAM and 512GB of internal storage. HP provided an early review unit, and the Spectre x360 15 is expected to go on sale on February 24.
What's new
2017's changes and improvements
The Spectre x360 15 is a different beast amongst laptops. Usually, once you hit the 15-inch range, the devices start packing 45W quad-core processors with much bigger, heavier chassis. It's even rarer to find a two-in-one convertible at this size.
In that sense, the Spectre x360 15 is best thought of as a large Ultrabook. For instance, the Spectre x360 15 packs "only" a 15W dual-core processor, and while it has a dedicated NVIDIA GPU, it's more of a boost than it is for gaming graphics. (More on that below).
HP kept the display to only 4K instead of offering two versions (Full HD and 4K). The reason for that choice is consumers overall preferred the 4K variant with one caveat. They wanted the battery life of the Full HD version. That initiated the second change: a larger battery. By putting in a 79-WHr battery, HP bucked a trend and made the 2017 Spectre slightly thicker than last year's model. That's a bold move but absolutely the right one. (The laptop is still just 0.70 inches (17.78 mm) thin.)
There is also the massive reduction in the display's bezel, something that HP says a whopping 97 percent of customers wanted. The result is this year's Spectre has bezels that are 70 percent thinner than last year's model, coming in at just 4.65mm. The overall design language mirrors the smaller 13-inch variant, with the only other change being the color, a dark ash instead of silver.
Packed to the brim
HP Spectre x360 15 specifications
Swipe to scroll horizontally
Category
HP Spectre x360 15
Processor
Intel Core i7-7500U 7th-gen (Kaby Lake)
2.7GHz base, up to 3.5GHz Turbo
Internal storage
Up to 1TB PCIe SSD
RAM
8GB or 16GB
DDR4 (2 DIMM)
Display
15.6" 4K (3840x2160)
Touch and pen enabled
72% Adobe color gamut; 282 PPI
340 nits brightness
Direct bonded IPS
Graphics
NVIDIA GeForce 940MX
2GB DDR5 VRAM
Ports
1x USB-A 3.1
3.5mm jack
Full SD card
2x USB-C (1x Thunderbolt 3; 1x USB-C 3.1)
1x HDMI 2.0
Camera
Front-facing HP TrueVision FHD IR webcam with integrated dual-array digital microphones
Windows Hello enabled
88-degree, wide-angle field of view
Wireless
2x2 802.11ac WLAN
Bluetooth 4.2
Battery
79.2 WHr
90W AC fast-charge adapter
Weight
4.42lbs (2kg)
Dimensions
0.70" (H) x 14.00" (W) x 9.88" (D)
17.78 mm (H) x 355.6 mm (W) x 253.49 mm (D)
Color
HP finish in dark ash silver
Audio
Bang & Olufsen with dual speakers
Active Pen
Yes, included in box
An all-metal beauty
HP Spectre x360 design
The 15-inch Spectre is very similar in design to the 13-inch version, just bigger. That's a good thing, too, because HP found, in my opinion, the sweet spot between form and function.
The HP Spectre x360 15 is made from CNC machined aluminum, and it's outstanding. The all-metal feel makes it rather heavy at 4.42lbs (2kg), but that just adds to the quality feel. It's a dense beast that very much mimics the beautiful qualities of Apple's devices. Nonetheless, HP maintains a very distinct look with the Spectre x360 series, and no one will mistake it for a MacBook Pro.
Unlike the 13-inch version, the 15 is offered in "dark ash silver." To my eyes, it looks like black and copper, but there is a subtle distinction. It is not quite that black but more ash. While the all-silver 13 looks great, I think dark ash silver offers a very handsome, professional look. This was an excellent color choice by HP, especially with those contrasting polished edges. I think the Spectre x360 is by far one of the nicest looking and quality feeling Windows laptops, even besting Microsoft's Surface series. (Yes, I just wrote that.).
One slight downside of the dark ash silver is it is slightly prone to collecting fingerprints, but it is not nearly as bad as the Razer Blades of the world.
You still can't open this laptop with one hand, however, because you need some help holding down the base.
Image 1 of 2
My only real gripe with this laptop is a small one. Due to the x360 hinge that lets you turn the device into a tablet, you can shake the laptop until the display slips down on its hinge. To be clear, this doesn't happen when typing in your lap, but it's an apparent side effect of having a large, 15.6-inch touch display with an aluminum chassis. I'm not sure how you engineer around that, as the hinge needs to be flexible enough to switch to tent, presentation and tablet modes without much force.
Overall, while the Spectre x360 15 is one of the heavier 15.6-inch laptops that's not quad-core, its outstanding build quality, machined body, and elegant color choice makes this notebook feel substantial and worth every dollar. It's just outstanding.
4K glory
HP Spectre x360 15 display
The argument over the need for 4K displays in laptops won't end anytime soon, but no one can deny that they look great. The real concerns are impacts on performance and battery life.
The 4K (3840 x 2160) IPS display HP uses in the Spectre x360 15 is a different class than Sharp IGZO display found in Dell's XPS line. That's not a knock. I like this display panel in the Spectre x360 15. The colors are not overly vibrant, and while the screen is glossy, I didn't find reflections too bothersome.
HP also says the display is non-PenTile and features Panel Self Refresh technology. PenTile screens have had mixed reactions, with some hating the subpixel layout with noticeable grain and other distractions. Luckily, those criticisms do not apply here as non-PenTile is smoother and clearer. Panel Self Refresh technology helps save power when viewing static images. Both are neat to have, and display nerds will likely welcome them.
The brightness is OK. HP claim 340 nits, which is enough for indoor use under bright lights. Users will struggle outdoors, though, with reflections and the lack of more power. Companies such as Samsung add "outdoor modes" with displays peaking at 500 nits for short periods. I had no issue with general use. The display also gets dim enough to be used comfortably in a dark bedroom without flooding the room with light and waking a spouse.
HP's 4K display is one of the most natural, easy-on-the-eyes 4K panels I have used. Color accuracy, rated at 72% Adobe, is not the highest but it is more than fine for most professionals. The look of this screen is the opposite of AMOLED and other technologies that offer high contrast at the expense of looking fake. I sometimes find Dell's IGZO 4K overwhelming, but I did not have such a problem here.
Inking is here
HP Spectre x360 15 pen
When HP released the Spectre x360 13 last year, many people asked about the missing Active-Pen support. There is no such confusion with the 15-inch version. The Spectre x360 15 comes with a very nice Active Pen. There is no slot in the laptop to carry the pen but HP threw in an excellent leather-ish sleeve to protect the laptop and hold the pen.
Image 1 of 2
To be clear, the Active Pen takes a battery (one AAAA cell), it does not rely on Bluetooth, and the display detects the pen when hovering and not only direct contact (like a passive stylus). There is no pairing required. You just put in the battery and begin writing on the display.
The pen has two buttons, both of which are configurable using HP's pen app that runs in the taskbar.
HP's pen feels a lot like Microsoft's Surface Pen. Both are metal-ish and while the Surface Pen is heavier at 22g, compared to the 17g for HP's pen, the balance and diameter are very similar. I applaud HP for that choice. It's a splendid pen, especially because it's included with the laptop. Although, I am scratching my head as to why HP's pen has a silver accent instead of a laptop-matching copper one.
Being able to flip the Spectre x360 into tablet mode and use the pen, or just use it on the display to navigate, use Stick Notes or draw, is a great option to have. It works well. I'm not an artist, but I can't say it felt radically different from use on the Surface.
HP also says the Spectre x360 15 will work with the forthcoming N-Trig Universal Pen, which should work on Wacom tablets and all Windows products that use a stylus. So you'll likely have even more options later this year when that device is released.
A typing delight
HP Spectre x360 15 keyboard
The Spectre x360 15's keyboard is even better than the 13-inch version's keypad. You get the same 1.5mm of key travel, but because the keys are now ash silver you get much better contrast with the backlit chicklet keys.
HP spent a lot of time on the so-called "force curves" of each key, or how the keys feel when you push them down, as well as on the return. Ideally, the keys bounce back at the same rate as your fingers leave them. If it's too fast the key pushes your finger, too slow and the key feels stuck. Whatever the company did, it worked. HP also ensured that each key feels the same, for consistency.
The Spectre x360 15's keyboard is likely my favorite keyboard on any laptop. It's outstanding. There's no flex on the body when typing on a desk, and it is just a satisfying experience.
I will, however, raise one possible issue: the Home key. HP put the Home-key row to the right of the keyboard, running down vertically. That means the Home key is to the right of the Backspace key. While I had no issues with this setup when typing, a few friends of mine hit the Home key instead of Backspace repeatedly. Lenovo did something similar years ago, and that did bother me because the Backspace key was also regular sized. HP's is double-wide, which is why it's not a problem for me. That and you must stretch your pinky to reach the Home key. If you're sensitive to such changes, however, it may take you some time to adjust. I type at a brisk 75 words per minute, and with a proper typing position, the key placement is just fine.
Still not "Precision" but also not bad
HP Spectre x360 15 trackpad
HP opted for a very spacious layout for the trackpad, which is preferred especially once you enlarge the right-click area under Settings. It's a very smooth, satisfying trackpad with adequate clicking that won't annoy you each time you use it in a quiet room.
The copper trim looks great, and it serves as an excellent peripheral guide when looking for the trackpad.
My beef with the trackpad is the same Why-not-Precision? an argument I made with the 13-inch Spectre. HP uses Synaptics hardware, which is fantastic, but it also chose to enable Synaptics software for the trackpad configuration. While you can configure plenty of gestures, clicks, speed, scrolling and more, it's not quite as smooth as a Microsoft-tuned Precision version.
To be clear, HP could use the same hardware but enable Precision software instead. (Synaptics can do both, and the choice is up to the manufacturer.) The result is some Windows 10 gestures, such as the three-finger swipe, often have delays or don't register at times. While I never experienced issues with Precision, I saw quirks with the Synaptics software.
Nonetheless, despite my snobbery over Precision versus Synaptics, it is still a superb trackpad one. In the future, HP could let customers decide which setup to use, as it already does on some of its business lines.
Dual power
HP Spectre x360 15 audio
Unlike the 13-inch Spectre, the 15-inch version only has two speakers instead of four. Those extra speakers allowed for high-quality audio when in tablet mode. The 15, however, opts for just two but they are discretely amped and larger than on the 13. They are also placed on the left and right sides of the keyboard and fire upwards.
As usual, HP has had these speakers tuned by Bang & Olufsen, and they come with equalizer software for further configuration by the user, for specific modes such as music and movies. HP also include an audio switch app that lets you change quickly between internal and external speakers, headphones and microphones.
One small bug is present, however. Occasionally, when scrolling with two-fingers on the trackpad I can hear a faint audible buzz coming from the speakers. For context, you would need to have your ear placed near the speaker to hear it or be in an exceptionally quiet room. To me, this falls into coil whine territory where some people are very sensitive to it while others are not.
Overall, the speakers are nice, though I find them to be very "crispy." While they can get thunderous, I do wish there were some more bass and richness to the audio to make it perfect.
Well hello, Windows Hello
HP Spectre x360 15 camera
The front-facing web camera is one of the better ones I have used on a laptop. It's full HD and wide-angle making it ideal for conference calls or just a Skype chat. HP kept the camera on the top bezel, giving it a standard-looking view.
Like the 13-inch version, the 15-inch features two IR cameras that can be used with Windows Hello, which lets you log into Windows 10 using just your face. It's exceptionally fast and accurate though you may have to fine tune it for use in different lighting conditions.
HP Spectre x360 benchmarks
Performance-wise, the Spectre x360 15 holds its own. Since the dual-core i7-7500U is the same found in the 13-inch version, performance is nearly identical using Geekbench 4.0.
Geekbench 4.0 benchmarks (Higher is better)
Swipe to scroll horizontally
| Device | Single Core | Dual Core |
| --- | --- | --- |
| Surface Studio | 4,200 | 13,323 |
| Razer Blade 14 | 3,774 | 12,638 |
| XPS 13 (9360) Core i7 | 4,120 | 7,829 |
| Spectre x360 13" | 4,100 | 7,469 |
| Spectre x360 15" | 4,098 | 8,022 |
| Apple MBP 13 (2016) | 4,027 | 7,802 |
| Surface Book Core i7 | 3,948 | 7,415 |
For traditional computing, the Spectre x360 15 is on par with other Kaby Lake Ultrabooks on the market. Where things get more interesting is when we turn to more GPU-intensive tasks, such as CUDA scores.
Geekbench 4.0 CUDA (Higher is better)
Swipe to scroll horizontally
| Device | Score |
| --- | --- |
| Razer Blade 14 GTX 1060 | 139,603 |
| Surface Book GTX 965M | 63,029 |
| Surface Studio GTX 965M | 53,685 |
| Spectre x360 15" | 28,868 |
Compared to other devices with dedicated GPUs from NVIDIA, the Spectre's CUDA scores are low, but that is expected with the 940MX because it's an older, lighter chip. OpenCL gives a better comparison with similar Ultrabooks that lack dedicated GPUs.
Geekbench 4.0 Graphics OpenCL (Higher is better)
Swipe to scroll horizontally
| Category | Score |
| --- | --- |
| Surface Book GTX 965M | 64,108 |
| Apple MBP 13 (2016; Iris Pro) | 31,022 |
| HP Spectre x360 15 | 28,868 |
| XPS 13 (9350) Iris | 26,436 |
| XPS 13 (9360) HD620 | 19,410 |
| Surface Book HD520 | 18,197 |
Here you can see the benefit of the NVIDIA 940MX. Its performance is very like Intel's Skylake-era Iris Pro graphics. My hunch is HP would have used Iris or Iris Pro in the Spectre x360 15 too, but that variant from Intel for Kaby Lake is not yet on the open market. HP likely wanted to release this laptop sooner than later so it tossed in a comparable performing 940MX as a substitute.
Looking at PCMark using Home Conventional 3.0, the Spectre x360 15 gets a score of 2,472 and is rated better than 41 percent of all results, slightly edging out the notebook average. That test is more about the CPU and overall performance than graphics.
PCMark (Home Conventional 3.0)
Swipe to scroll horizontally
| Device | Score | Comparison |
| --- | --- | --- |
| Surface Studio 980M | 3,281 | Better than 67 percent of all results |
| Spectre x360 15 | 2,472 | Better than 41 percent of all results |
Using 3DMark Cloud Gate, which is ideal for most consumer-level PCs and laptops, the Spectre gets a reasonable 8,185 making it "better than 28 percent of all results" in that category.
Turning things up to the extreme is 3DMark Time Spy (DirectX 12), which is reserved for gaming rigs, desktop PCs, VR-enabled computers and anything considered high-end. As you'd expect, the 940MX does not do well here.
3DMark (Time Spy)
Swipe to scroll horizontally
| Device | Score | Comparison |
| --- | --- | --- |
| Razer Blade Pro 1080 | 5,591 | Better than 71 percent of all results |
| Surface Studio 980M | 2,862 | Better than 16 percent of all results |
| Surface Studio 965M | 1,531 | Better than 7 percent of all results |
| Spectre x360 15 | 613 | Better than 1 percent of all results |
For casual gaming, the Spectre x360 15 does just fine. I had no issue playing Pinball FX2 with high graphics for instance. More intense but still casual games such as Killer Instinct and ReCore, are also perfectly playable with high framerates and medium-to-high graphics, if you tune it down to 720p resolution. That may sound bad, but 720p upscaled on a beautiful 4K display still looks darn good.
The bottom line is the NVIDIA 940MX is there to help with those 4K graphics when using Office, the web and any Windows apps. While it will help with gaming this laptop is not advertised as, nor should it be thought of as, a gaming laptop .
Finally, the Spectre x360 15 sports a Toshiba THNSN5xxxGPUK NVMe SSD in 256GB and 512GB versions. It's not clear what HP will use for 1TB drives, as those have not shipped yet. As far as SSDs go, they are PCIe, which is good. But they are not the fastest on the market.
CrystalDiskMark (Higher is better)
Swipe to scroll horizontally
| Device | Read | Write |
| --- | --- | --- |
| Razer Blade Pro | 2,571 MB/s | 2,467 MB/s |
| Razer Blade (960 EVO) | 2,079 MB/s | 1,809 MB/s |
| MacBook Pro 13 (2016) | 1,549 MB/s | 1,621 MB/s |
| Spectre x360 | 1,332 MB/s | 589 MB/s |
| Surface Studio | 1,327 MB/s | 512 MB/s |
| XPS 13 (9360) | 1,287 MB/s | 794 MB/s |
| HP Spectre x360 15 | 1,128 MB/s | 862 MB/s |
| Surface Book | 1,018 MB/s | 967 MB/s |
The drive seems to be user-replaceable, however, though it is a bit tricky to change. In usage, the SSD performed quite well, so it's probably best to not get fixated too much on the numbers. Just know there are much faster, albeit expensive, storage options available.
More room, less noise
HP Spectre x360 15 heat and fan noise
The 15-inch Spectre x360 has two fans located on each side of the laptop for cooling. That means there are now two vent grills on the sides instead of one, as with the 13-inch version.
Because of those two fans and more room to work with, the cooling is significantly better and quieter. Some people have observed that the fan on the 13-inch kicks in even when it's idle, that is not the case with the 15-inch version.
Using an IR camera, temperatures under load from ten minutes of gaming peaked at 111℉ (44°C) directly out of the vents. The laptop itself only got warm near the top (above the keyboard), and there it never went above 100℉ (38°C).
Under regular usage (web browser or watching videos), the laptop's hottest spot was around 81℉ (27°C). Overall, this is a well-cooled machine, and it is comfortable to use in most scenarios, even under heavy load.
All day and quick charging
HP Spectre x360 15 battery life
HP put a large, 79WHr battery in the new Spectre x360 15 so that with a 4K panel it can still match the battery life of last year's Full-HD version. Using a closed-loop video test, HP pushed 12.75 hours of battery. Of course, a video loop test is not real world use, which is tougher to measure, especially if you're using the dedicated GPU. In my experience, the laptop lasted at least six hours but often pushed eight.
That may not sound super impressive, but we are talking 16GB of RAM, Core i7 and a dedicated GPU, all driving a 15.6-inch 4K panel. I think that eight-hour mark is the sweet spot, and most people should be OK with that.
HP includes a beefy 90W USB Type-C charger in the box. That's a bigger charger than the one that comes with the 13-inch, which is only 45W, resulting in quicker charges. The included fast-charge ability means you should get around a 50 percent charge in 30 minutes, or from 0 percent to 90 percent in about 90 minutes.
Battery life can always be better, but I was content with what I got out of the 15-inch Spectre x360.
USB-C and USB-A?!
HP Spectre x360 15 ports
HP includes two USB 3.1 Type-C Gen 2 ports on the right of the device. Both ports can handle "HP Sleep and Charge, " and one of them is Thunderbolt 3, with no compromises. There is also a full HDMI 2.0 port for video out if Thunderbolt 3 is not used.
On the left side, there is a standard USB 3.1 Gen 1 (Type-A) for legacy users. HP also squeezed in a full SD card reader. That SD slot lets you squeeze in the entire card, too, instead of having to leave it out halfway, like some other laptops.
There is also a power button, audio headphone jack and volume rocker for use in tablet mode on the sides. Overall, HP did a great job here giving everyone a little of everything.
Is the HP Spectre x360 15 the perfect all-around laptop?
While there are more powerful 15-inch laptops on the market, especially ones that feature quad-core processors and beefier GPUs, the HP Spectre x360 15 may be the best all-around laptop yet. I say that for a few reasons, including overall design, build quality, typing, display, battery and performance.
Furthermore, while there are quad-core laptops none of them also double as tablets or offer an Active Pen in the box for notetaking. That's a huge advantage, and it puts the Spectre x360 15 in a class all its own.
Perhaps the top reason why I love the Spectre x360 15 is the same reason I loved the 13-inch: value. The version tested here comes with 16GB of RAM, 512GB of Storage, Core i7, and a 4K touch display, with a pen, all for $1,499. As HP notes, that's nearly a grand less than a MacBook Pro (which is admittedly a different machine in many ways.)
If you want lesser specs, HP will happily sell you a Core i7 version with 8GB of RAM and 256GB of storage with the same 4K display for $1,279. If you want the top-end (16GB, 1TB of storage), you'll fork over a still reasonable $1,699. Those are some crazy prices for a CNC machined aluminum chassis, 4K touch display, and a small-but-efficient GPU. I'm not sure what other devices out there can do all that the Spectre x360 15 can at this size and for that price.
As I noted in my review of the 13-inch model, HP has created a very well balanced PC that has something for everyone. Sure, the trackpad and speakers could be a bit better, but these are minor complaints. The overall experience is excellent, and that's what matters.
Toss in Fast Charge, Windows Hello IR camera, an Active Pen and the premium design, and I think it's fair to call the Spectre x360 15 a near-perfect, all-around laptop for students, creatives and professionals. Simply put, the HP Spectre x360 15 does the most, the best — at a great value.
Pros:
High-quality CNC build.
Best keyboard experience.
Windows Hello with facial recognition.
Excellent camera placement.
Fantastic 4K IPS display.
Good battery life with fast recharge.
Cons:
SSD could be better.
Trackpad hardware is great, but the software isn't as good as Precision.
Not a light machine at 4.42lbs (2kg).
Only dual-core, strictly notebook class.
Wallpaper images used in this review are under license from Shutterstock and agsandrew. You can purchases images from his collection here.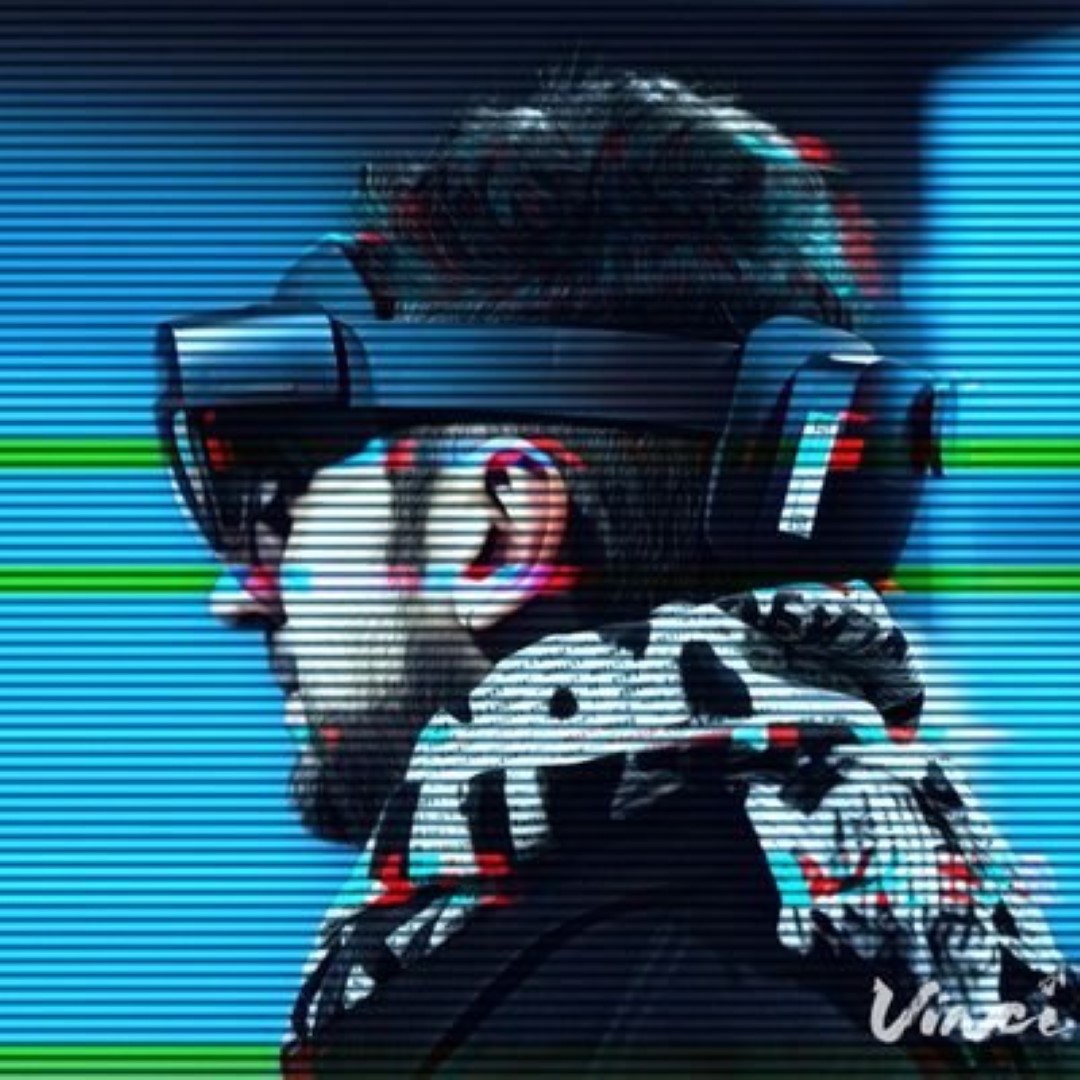 Daniel Rubino is the Editor-in-chief of Windows Central, head reviewer, podcast co-host, and analyst. He has been covering Microsoft since 2007 when this site was called WMExperts (and later Windows Phone Central). His interests include Windows, laptops, next-gen computing, and for some reason, watches. Before all this tech stuff, he worked on a Ph.D. in linguistics, watched people sleep (for medical purposes!), and ran the projectors at movie theaters because it was fun.