Putting aside HP's dabbling into Windows 10 Mobile, the company's real bread and butter is still Windows PCs. Back in 2015, the company introduced the world to the Spectre x360, which even impressed this former HP non-fan. Now as we head into 2017, HP is reinventing that laptop with a smorgasbord of improvements.
Is the new HP Spectre x360 the best 13-inch Ultrabook on the market today? I think it is.
About this review
The HP Spectre used here in testing was the Kaby Lake Core i7 (i7-7500; 2.7-3.5 GHz) version with 16GB of RAM and 512GB of internal storage. The device was purchased at Best Buy although HP later supplied a similar unit for review.
HP Spectre x360 specifications
Swipe to scroll horizontally
Category
Specs
Operating system
Windows 10 Home
Processor
7th Gen Intel Core i5 or Core i7
Display
13.3-inch diagonal
Full HD IPS UWVA WLED-backlit multitouch-enabled
edge-to-edge glass
1920x 1080
Memory
8 or 16 GB LPDDR3 SDRAM
Solid-state drive
256, 512, 1TB PCIe NVMe M.2 Solid State Drive
Graphics
Intel HD Graphics 620
Audio
Bang & Olufsen with quad speakers
Webcam
Front-facing HP TrueVision FHD IR Webcam
Windows Hello capable
Weight
2.85 lb (1.3kg)
Wireless
2x2 802.11ac WLAN and Bluetooth
Ports
2 USB 3.1 Type-C Thunderbolt
1 USB 3.1 Type-A
1 Headphone/microphone combo
An all-metal beauty
HP Spectre x360 design
The HP Spectre x360 is easily the top of its class regarding design and premium feel. It's hard not to appreciate the craftsmanship that went into machining the hardware.
The all-metal body is uniform in size and just outstanding. Perhaps one downside is how cold metal laptops can get and not as comfortable to touch as those painted in soft touch. But they look and feel stunning in their own way, and the new Spectre x360 is a shining example of that. From the polished chrome edges to the accent marks, HP has done a remarkable job styling this convertible.
While the choice in silver metal calls comparisons to Apple, there is an excellent reason for the choice. Non-painted metal does not reveal normal scratching akin to the Razer series of laptops. In more practical everyday use they do not show fingerprints or dirt as readily as devices with soft touch paint.
The Spectre x360 is a svelte 13.8mm when closed and weighs just 2.85lbs (1.3kg). It's not the thinnest or lightest laptop you can buy, but it trades that superficial moniker for substance with impressive specifications and decent battery life.
Being all metal results in a solid feeling device. It feels substantial when holding it and its weight is evenly distributed with no hollowness.
Opening the Spectre x360 with one hand – the gold standard in machining – is almost possible, but you still need a little help in the end.
The design of the late-2016 HP Spectre x360 is one of calculated trimming while emphasizing the laptop's strengths. I think it's arguably the most well-balanced design for any Ultrabook on the market.
1080p never looked so good
HP Spectre x360 display
The Spectre x360 features a 13.3-inch full HD (1920x 1080) WLED Touch Display. HP eschewed the more dazzling QHD variant from the last edition, and I think it's a smart choice. Full HD displays at this size are fine for most mainstream users who value performance and battery life. Even still, the glossy full HD display is outstanding. Viewing angles are excellent, and color reproduction (especially whites) is accurate.
HP reduced the Spectre x360's display bezel by 77%, dropping from 15.1 to 3.4mm by giving it an edge-to-edge screen. There is still ample bezel at the top and bottom, but here it makes sense. HP kept the web camera at the top and added an important dual IR facial recognition for Windows Hello biometric authentication.
While not quite as impressive as Dell's Infinity Display – regarding resolution, color, and lack of bezel – HP again strikes the right balance. Not only does the Spectre deliver a "typical" web camera experience, but it also adds facial recognition security while still providing a high-quality display.
Overall, the Spectre x360 delivers an excellent display experience with some added innovation.
A typing delight
HP Spectre x360 keyboard
The Spectre x360 features a full-sized edge-to-edge keyboard with square, metal keys. Like their Lap Dock for the Elite x3, the Spectre x360 seems to borrow from the Surface Pro 4's fantastic Type Cover with ample spacing between the keys.
Typing is exceptional. There is plenty of key travel without getting mushy. Spring back for the keys is also satisfactory.
Since HP opted for silver metal keys, the backlight situation is tricky. White LED lights do not contrast as much with silver keys as it would with black ones, as well as the possibility of distracting light bleed from under the sides of the keys. I'm happy to report that neither affects the revised Spectre x360 and it's an improvement over the previous version. Even the infamous backlight toggle button no longer stays lit when backlighting is disabled. I should note that the keyboard backlight is one-stage only: on or off.
The Spectre x360 keyboard gets an outstanding rating. It ranks with the Microsoft Surface Book for my typing needs.
It's not "Precision", but it's not bad either
HP Spectre x360 trackpad
If there is one big complaint I have with the Spectre x360, it comes down to the trackpad. To be fair, it's solid. My issue is it could be much better.
HP tends to eschew Microsoft's Precision Touchpad recommendation, which is a combination of hardware and software guidelines. Precision is great since it's the idealized version of what a trackpad should be under Windows 10. That's why the Surface series use it, and companies like Dell put it in their XPS line.
HP tells me that they think they could do better. So instead of Precision they use Synaptics with corresponding software. To be fair, for the most part, it does feel like a Precision – more so than other attempts – but there is still some delay with three- and four-finger gestures and other oddities.
I also had a problem with a Synaptics driver downloading from Windows Update and overwriting the one HP uses through its update software. The update causes weird zooming actions in the Edge browser that I could not account for nor configure my way around. Luckily, I could uninstall it, but it came back again.
HP also opts for a very wide design for the trackpad. While odd looking (and I recommend enlarging the left-click area in settings) I'm fine with the size and design. The trackpad is smooth and provides ample room for gestures. There is also a very satisfying and uniform click.
HP tells me that they have standardized how their trackpads work across devices for a more consistent experience. These are the right steps for consumers, but I still would rather see HP just embrace Precision and call it a day. The work is done already, so just go with it. Fussing with click zones, delays, trails, and momentum all seem like antiquated choices headed into 2017.
Quadrophenia
HP Spectre x360 audio
Four Bang & Olufsen tuned speakers adorn the Spectre x360: two on the bottom, and two on top near the display. The reason for that design was so the audio would still sound great when the laptop becomes a tablet.
For finer tuning, there is the included Bang & Olufsen software. The app lets you adjust treble, bass, mode (movie, music, etc.) and even set an equalizer.
Bass on such a thin system is always challenging and while there is bass, the audio is tuned high with treble. I'd describe the sound as very crisp. Voices are crystal clear.
I think the default settings are the best and I'm very impressed with the audio quality. You figure with four speakers this system could crank and you would be correct — it can get very loud.
Hello Windows Hello
HP Spectre x360 camera
Perhaps my favorite new feature is the addition of a facial recognizing camera for use with Microsoft's Windows Hello system. Being able to open the lid of the Spectre x360 and log in with just my face is fantastic.
HP improves upon the experience by using not one but two infrared (IR) lights that flank the Full HD web camera. It works well too, especially if you fine tune the algorithm under the Windows Hello settings for different lighting situations.
As to functioning as a camera for video (better) and stills (just OK), the Spectre x360 gets high marks compared to the competition. At least it's placed at the right level — on top of the display (looking at you, Dell XPS 13).
Fold me 'round
HP Spectre x360 tablet mode
As a connoisseur of laptops, I'm not a huge fan or user of convertibles laptops. I've always found the idea ahead of the state of technology. The Spectre x360 could be the first laptop to change my mind.
When combined with the metal body, thin profile, and light 2.85lb frame, using the Spectre as a tablet is a pleasant experience! The hinge employed by HP is not as flamboyant as Lenovo's, but the function is just as good — it's stiff, but not annoying. And frankly, I think it looks better too.
Honestly, this is the first convertible laptop that I felt comfortable using on the couch in tablet mode. There are no creaks or oddities (the keys on the back in tablet mode don't bother me). That's an accomplishment.
Here the Windows Hello feature shines as you can turn the device on and log in without having to use the display to type out a password.
HP Spectre x360 benchmarks
CrystalDiskMark Benchmarks (Higher is better)
Swipe to scroll horizontally
| Category | Score |
| --- | --- |
| Surface Book (512) | Read: 782 | Write: 573 |
| Spectre x360 (512) | Read: 1332 | Write: 589 |
| XPS 13 Kaby (256) | Read: 1060 | Write: 739 |
Geekbench 4.0 Benchmarks (Higher is better)
Swipe to scroll horizontally
| Category | Score |
| --- | --- |
| Surface Book Core i7 | Single core: 3948 | Dual core: 7415 |
| Spectre x360 Core i7 | Single core: 4100 | Dual core: 7469 |
| XPS 13 Kaby Core i7 | Single core: 4120| Dual core: 7829 |
Full of hot air
HP Spectre x360 fan noise
The unit for this review is the Core i7 (i7-7500) version and thus ran warmer than a similar Core i5 variant.
On idle, there is no audible fan noise from the Spectre x360. However, it does not take much in the way of processing to get the fan to kick in to cool things down. I wouldn't describe the fan as loud, but it is louder than the Dell XPS 13 by quite a bit and is more frequent. Part of this may be due to the thinness of the device as well as the thermal conductivity of the metal body.
Temperatures never went above 115F (46C) under heavy CPU/GPU stress playing games on the bottom. On top of the device, near the display, temperatures approached 110F (43C). It was never uncomfortable, but the metal chassis definitely absorbs some of the heat.
Fan noise on the Spectre is not a deal breaker, but it is more active than on similar systems in this category. Just be aware of that during the initial setup where OS and app updates will cause more than the usual CPU usage.
All day and quick charging
HP Spectre x360 battery life
Battery life is impressive, but not outstanding. In my real-world usage (Wi-Fi on, brightness at 50%, using Edge, various Windows apps, Office) I could get a solid nine to ten hours out the Spectre x360. Under heavy usage it's more 6 to 8 hours. That seems well short of HP's claimed 14 hours, but those tests are usually done with locally stored video streaming with the radios off — not exactly a common use case.
HP disables the time estimate of remaining battery life based on current computing effort. This omission is somewhat annoying and unorthodox. Then again, that time estimation fluctuates greatly depending on how you're using the laptop at that moment and can be deceiving.
Update: You can now enable remaining battery time through the system BIOS. Here is a quick walk through to enable that feature.
While "only" pushing ten hours may be disappointing for some (not me) the ability to Fast Charge the Spectre using the Type-C wall charger is a joy. HP claims you can go from 0-90% charge in 90 minutes and that seems in line with my experience.
When you consider the size, design, and a Core i7 CPU with 16GB of RAM I'm quite happy with the Spectre's battery performance. I consider this an 'all day' device. Even better? The Spectre x360 has one of the tiniest AC chargers I have ever seen. It's adorable. So if you do need to carry it around it is not much of a bother.
USB-C and USB-A?!
HP Spectre x360 ports
HP includes 2 USB 3.1 Type-C Gen 2 ports on the right of the device. Those ports can handle 'HP Sleep and Charge' and Thunderbolt 3 with no compromises. On the left side, there is a standard USB 3.1 Gen 1 (Type-A) for legacy users.
What is missing, of course, is any HDMI out port and a dedicated SD card reader. Both of those can easily be made up for with Type-C adapter.
Image 1 of 2
Considering this is a consumer/prosumer level device and not business or straight up 'pro' I'm fine with the choice here. Your needs may vary, but I think the inclusion of at least one USB Type-A port is smart and helps with the Type-C revolution.
Built right in
HP Spectre x360 support
HP has delivered at least two firmware/BIOS updates for the Spectre x360 since its release. There are also some initial system updates including HP JumpStart, PC Hardware Diagnostics UEFI, and Wireless Button Driver.
These updates are performed through the HP Support Assistant software that runs in the background and performs periodic checks every three days (Dell has a similar system, but HP's has a better, more robust UI). HP Support Assistant also allows for diagnostics, warranty information, messages from HP, and more.
Overall, I would give HP's support for the Spectre x360 high ratings. The company is clearly on top of bugs and issues with regular software updates.
HP Spectre x360: The new best 13-inch laptop
I think HP has done a fantastic job with the revised Spectre x360. I used the word 'balanced' a lot in this review, and that would be my takeaway. You could argue that the display resolution is too low, battery life is not longer, or even my nitpick with the non-Precision touchpad.
All of this misses the forest for the trees in that the overall package is a fantastic experience. The Spectre x360 gets more right than any other Ultrabook in its class.
Moreover, there's the value.
Best Buy and HP both sell the Core i7, 16GB variant with 512GB of SSD storage for $1299 (HP also sells a quite expensive version with a 1 TB SSD for $1619). The lowest configuration with a Core i5, 8GB of RAM and 256GB SSD is just $1049.
Image 1 of 2
I think both of those price points are very competitive. Even more impressive is the cost differential between a lower-tier Core i5 and nearly maxed Core i7 is just $300.
Long battery life, fast charging, great typing, and arguably the sleekest design yet and the Spectre x360 is one outstanding laptop. It's also an excellent tablet and convertible, which is something the competition can't say.
Pros:
Amazing design
Excellent display
Great typing experience
Windows Hello
Solid battery life and Fast Charge
Fantastic value
Cons:
No Precision Touchpad
No SD card slot or HDMI out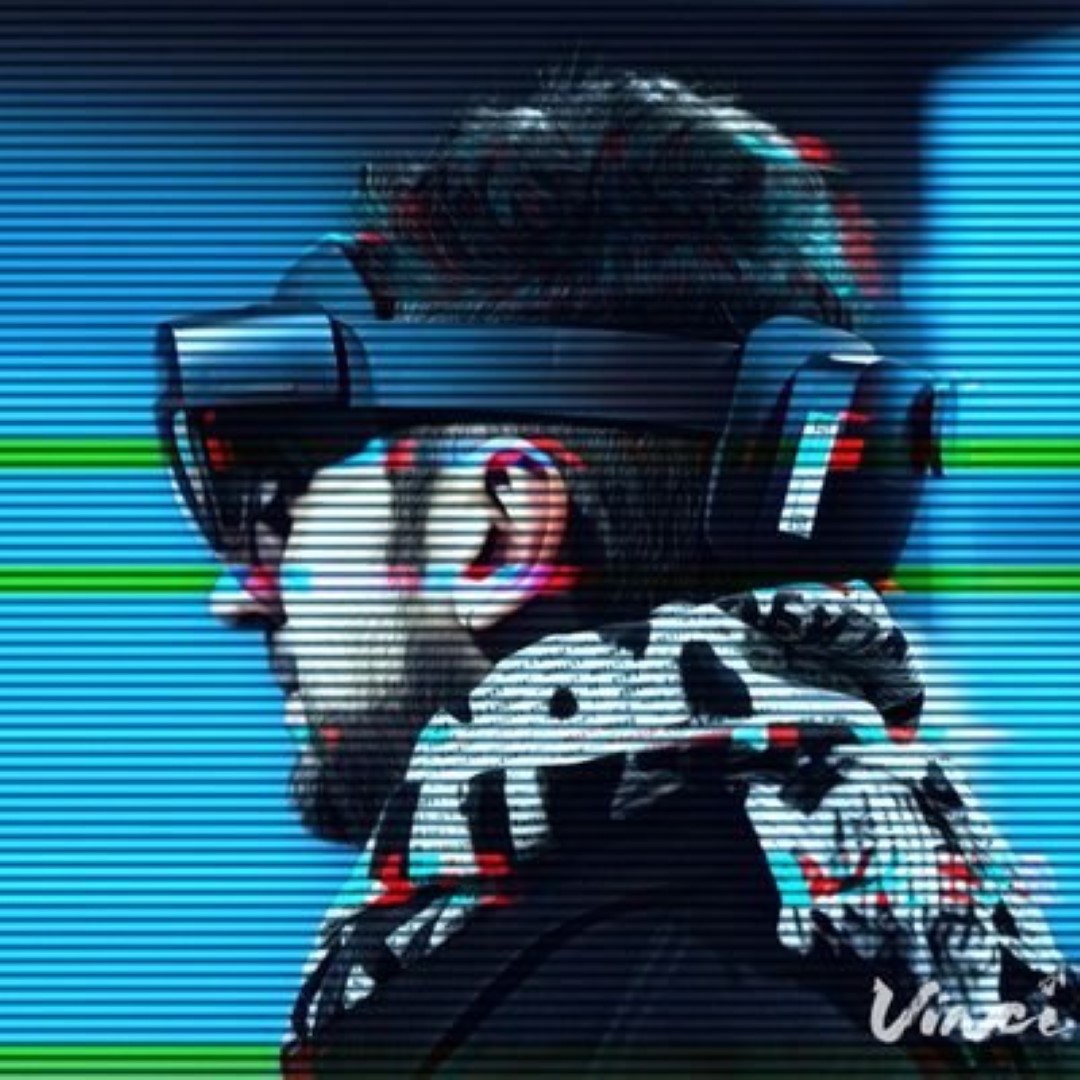 Daniel Rubino is the Editor-in-chief of Windows Central, head reviewer, podcast co-host, and analyst. He has been covering Microsoft since 2007 when this site was called WMExperts (and later Windows Phone Central). His interests include Windows, laptops, next-gen computing, and for some reason, watches. Before all this tech stuff, he worked on a Ph.D. in linguistics, watched people sleep (for medical purposes!), and ran the projectors at movie theaters because it was fun.