HTC To Rock the Snapdragon in 2009, too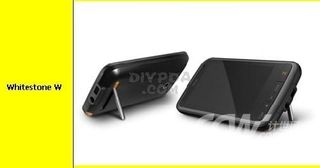 While there have been rumblings that HTC and Qualcomm aren't quite the BFFs they used to be, Digitimes is reporting [via] that HTC is going to stick with the chipmaker at least long enough to push out a device sporting the snappy Snapdragon processor. The Snapdragon, as you may recall, is probably the most exciting thing about that Toshiba TG01 -- because as we said yesterday during the podcast, the custom interface leaves much to be desired. Also, that TG01 may not even make it to the states anyway.
Back to HTC, the device is apparently set for the 2nd quarter of 2009, which means it's anybody's guess as to whether or not they'll deign to show it off at MWC09. Also anybody's guess, which device in the massive HTC 2009 line-up leak we're looking at here. We figure it could actually be more than one, but a proc like the Snapdragon would be a good fit for a media-centric device like the above-pictured Whitestone W
Windows Central Newsletter
Get the best of Windows Central in your inbox, every day!
Am I correct in assuming this chipset will likely be GSM only? It stands to reason given who's making it, but was just curious. I know I've read a few reports about a Tegra-based CDMA device (which gives those of us on Sprint/Verizon hope.) But that's still just messageboard rumor right now.

Back to HTC, the device is apparently set for the 2nd quarter of 2009, which means it's anybody's guess as to whether or not they'll deign to show.scrub m65