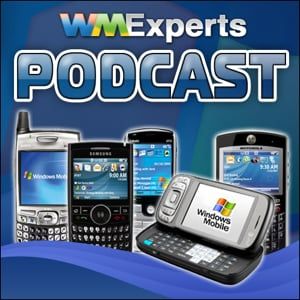 Microsoft's upcoming service offerings, more 6.5 screenshots, rumored devices, and more. Listen in!
Download it directly with this link
Subscribe via iTunes

(opens in new tab)

Listen to it here with this flash player:
News
My Phone Leaked and the confirmed by Microsoft. It's also on newer 6.5 ROM leaks
Windows Phone
The Reference Chassis
Samsung Phones
Acer Oddity, hey, at least they're doing something other than a Glofiish rebrand
Garmin and Asus have something up their sleeve
Sprint's EOL List
Carrier Bits

Verizon killing off test drive

Google Latitude
Tips and Community
Want this: Electric Motorcycle.
Thanks to Brad and Anthony for writing in!
Credits
Thanks to the WMExperts Store for sponsoring the podcast. Thanks also to these great artists for the music and to CCMixter.org for offering a great database of Creative Commons music!
Windows Central Newsletter
Get the best of Windows Central in your inbox, every day!
WOW!!!
Dieter you remembered me!
I am going to have a beer right now.....

A comment on the syncing and connecting your phone to a computer. I have the htc touch. I have not synced my phone to a computer since I upgraded to the offical 6.1 update. I use Mesh or just download diectly to my phone. Love the show, forums and the store. Keep up the good work.