Huawei announces the aggressively priced Ascend W1 for the Philippines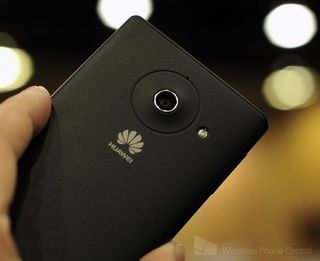 Huawei has confirmed that the Ascend W1 Windows Phone will be heading to the Philippines. We previously covered the news that the manufacturer will be launching a smartphone in the region, but we weren't 100 percent certain whether or not it was indeed the W1. If you're looking for a budget offering, this will be music to your ears.
The Windows Phone will be available in blue, black, magenta and white - competing against Nokia with its colourful family of Lumia hardware, particularly the Lumia 520 and Lumia 720. It'll be priced at P8,990 (about $220), packing a 4" WVGA display, dual core 1.2 GHz CPU, 512MB of RAM and a 5MP rear shooter with a 0.3 MP front-facing cam.
Emerging markets are important targets for the Windows Phone platform, which has already been recognised by Nokia. How Huawei will be able to compete against Nokia remains to be seen, but we're looking at a solid choice for consumers.
Source: GMA Network
Rich Edmonds is Senior Editor of PC hardware at Windows Central, covering everything related to PC components and NAS. He's been involved in technology for more than a decade and knows a thing or two about the magic inside a PC chassis. You can follow him over on Twitter at @RichEdmonds.
It would be nice if another OEM besides Nokia is really willing to invest into WP ecosystem provides awesome support. Competition drives innovation anyways. =)

I wouldn't count on Huawei fulfilling that role. Even Samsung is making a better effort for WP8 (and that isn't saying much)

This actually looks like a very nice phone. In my opinion it's better than L520 because it has a flash for the camera and a front facing camera too (eve though only 0.3)

I don't understand why ppl like to pull interest away from other companies. How will windows phone gain anything when everyone is Nokia gaga

Well... Nokia is all in on WP, and that's why I support them. To each its own, but you can't remove the fact that Nokia makes a great job!!


I only like to pull interested away from this company because industrial espionage and other crooked tactics have been traced to this company over and over and over.

Turning the question around, is giving money to a company with poor support actually helping the WP ecosystem?
If someone buys a Nokia then Nokia will use the money to further the WP ecosystem, without them WP would be dead right now.
If someone buys a Samsung then most of their investment goes into the Android and Tizen systems, WP is just a sideshow for them, one that they do very little for (a rebranded android 6 month old Android model doesn't count for a lot). For Samsung there is almost no chance of them supporting WP properly and potentially stealing sales from their Galaxy line
Right now I think HTC have at least put some work into their phones so we are likely to see something more back from them (plus their Android phones are doing so badly that WP is looking more appealing to them),
Huawei have more of a chance to support WP, but its clear that WP isn't a real priority for them, they are not significantly cheaper then Nokia's offerings, so I'm not sure what they are bringing to WP here.

I love the soft touch coating! Somehow it looks like a compact 920 with a soft touch material instead of polycarbonate. Looks like the exact specs as the Lumia 520/521. (I don't know about the ffc).

The Philippines is not an "emerging market". I have been there several times and it is not uncommon to see people with two phones. Text messaging and use of cell and smartphones is just as common there as it is in Europe and North America......if not more.

Wasn't entirely referring the Philippines as an emerging market, but looking at the larger picture between Nokia and Huawei who will be competing at the cheaper price points :-)

Thanks for clarifying Rich, I appreciate it.

I like to see a side by side comparison of this phone and the L520

totally agree with you man..
when it comes to smartphones or celphones in general, we here in the Philippines always want whats the latest. and we buy phones OUTRIGHT!! NOT THRU CARRIERS... :)

this may be the reason why I did not experience a single subsidized phone in my life.. hahahah..

I am a filipino, i am surprised why l920 isn't still officially released here we need alternative to iphones and s3, we have money and we can afford it too

Lumia 920 is already available since first week of March on Nokia stores nationwide.
The problem here is that NOKIA didn't have this granduer launch event like what Apple and Samsung has been doing here. If Nokia's serious to penetrate thePhilippine-market, then they need a good and solid marketing strategy, otherwise, the world's smarthiest smartphone will go unnoticed....

Given Nokia's reach, I'm amazed that the 920 still isn't available to you all. My only hope is that the 920 is still selling so damn strong that Nokia simply can't keep up with stock and therefore can't launch in more countries. Somehow I doubt that's the case...

A celebrity endorser should do the job for WP here in the Philippines.

kris aquino did it on lumia 610 ago.. seen it on tv

I'm thinking of Coco Martin - yun oh! :p
Windows Central Newsletter
Get the best of Windows Central in in your inbox, every day!
Thank you for signing up to Windows Central. You will receive a verification email shortly.
There was a problem. Please refresh the page and try again.