Indian multiplex chain, Fun Cinemas, release a clone mobile ticketing app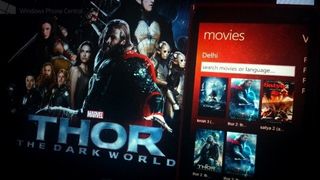 Fun Cinemas, one of the major multi-city multiplex chain in India, has released their mobile ticketing app for Windows Phone a few days back. The app allows you to check showtimes, choose your seats, and buy tickets with several payment options.
That sounds cool, and you'd wonder why I'd dismiss it as pointless. The Fun Cinemas app is published by Bigtree Entertainment Private Limited, and is a clone of the BookMyShow app. BookMyShow, a product of the same company, is India's largest entertainment ticketing service, and has had an app on Windows Phone since forever.
The app has identical design, user experience, and functionality as the BookMyShow app. Essentially it offers a subset of cinema choices (limited to Fun Cinemas) as against BookMyShow's exhaustive options. So, while I could already book tickets for a movie at Fun Cinemas through BookMyShow's app, the Fun Cinemas app allows you to book those tickets with similar functionality with no difference in user experience. Now why would I need that?
Clearly it's a marketing decision so that people who search for Fun Cinemas in the Store will find a dedicated app versus the more robust BookMyShow. In other words, it's good for the ecosystem but not necessarily for the savvy consumer.
If you wish, you could download the Fun Cinemas app on you Windows Phone 8 devices from here. However, I'd recommend you to download BookMyShow app instead, if you haven't already.
Windows Central Newsletter
Get the best of Windows Central in your inbox, every day!
Is this the first cinema app on wp8 that offers buying tickets?

Nope.. This is not the first.. We already have bookmyshow, pvr cinemas apps which can book tickets..

I will stick to bookmyshow cause i have been using it for years. But in other hand let the windows store bloom

The only difference I was thinking could have been around convenience fee, but I guess that would be same.

Well I think India is doing a wonderful job making official local apps for WP store. Kudos. +2520 WP India.

Even i m using bookmyshow for long time . But want to give a try with this app

Oh my god ,Bangalore is not on list of cities in this app. I don't know why. May be developers don't know Bangalore or they forgot?

I can see Bangalore in the screen shots.

Even i saw in screenshots but , after installing, its not there

My bookings don't even get through half the time with bookmyshow despite having my amount debited from my account. Been very frustrating to say the least.