11 indie games we're anxious to see in 2022
Love a good indie release.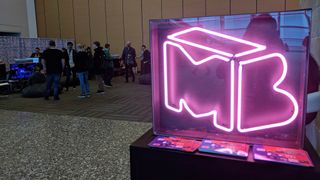 (Image credit: Carli Velocci/Windows Central)
The indie games world is always exciting. There's a fulfilling sense of discovery to finding a smaller release, but some of the most innovative stories are made in indie spaces. These games aren't bound by the confines of AAA gaming expectations or investor interests and are instead free to experiment, tell marginalized stories, or try out a genre that isn't typically thought to "sell." This is where the true potential of video games as a medium is explored.
So when GDC came around, I immediately high-tailed it to some of the indie demonstrations. GDC is one of the best ways to check out indie offerings, whether it's through the Day of the Devs booth, the Indie Megabooth, the ID@Xbox Showcase, or any of the dozens of booths littered around the expo floor and this year was no different.
I didn't get to check out every game, but here are 11 indie releases expected to hit PC and consoles this year that I'm particularly excited about.
Afterparty
Night School Studio quickly became an indie darling with the release of the character-focused horror title Oxenfree back in 2016. I quickly became a fan of its realistic and snarky dialogue, along with its beautiful visuals and narrative, so I've been waiting a while for its next original follow-up, which turns out is Afterparty, an adventure following two friends who have to outdrink Satan in hell so they can gain re-entry to Earth. Yes, that is the actual plot.
In our ID@Xbox Showcase roundup, I noted just how much Afterparty feels like both Oxenfree and like an entirely new experience. The writing — mainly the dialogue — is as tight as ever and just as funny (maybe even funnier). It's tough to say if Afterparty will be as meaningful as Oxenfree since I only got to play around 20 minutes at GDC, but getting to defeat a demon at Beer Pong while using alcohol to unlock new dialogue options is a hell of a lot of fun (pun intended).
Afterparty is expected to release in 2019 on Epic Games Store, Xbox One, PlayStation 4, and Nintendo Switch.
Atomicrops
Have you ever played Stardew Valley and think about how it needs more flesh-melting, post-apocalyptic horror? That's where Atomicrops comes into play. This chaotic roguelike has the player taking control of a farm right as the nuclear apocalypse hits. They now have to try and maintain their now-mutated farm while trying to fight back creatures who want to destroy it all. Just like in Stardew Valley and other slice-of-life simulators, you can also marry townsfolk and have them help out.
Like other indie roguelikes of recent memory, Atomicrops has a steep learning curve. You'll be peacefully managing your crops when all of a sudden you get swarmed on all sides by monsters. Then just like that, your crops are completely gone and you're dead. The fun here is how well you can catch onto the game's mechanics.
The game is being developed by a team of veterans like Toby Dixon (Nidhogg 2), Danny Wynne (Blizzard), and Joonas Turner (Nuclear Throne). The visuals are delightfully old school and the gameplay is appropriately overwhelming, so this is definitely at the top of our list.
Atomicrops is expected to release in 2019 on PC and consoles.
Buildings Have Feelings Too
I was immediately charmed by this game's premise. You're a sentient, jolly building that is tasked with rebuilding and revitalizing cities — specifically Belfast through the years, according to the developer who showed off the game at the ID@Xbox Showcase. You construct different buildings, start businesses, and repopulate, while also making sure that everything is not only happy, but capable of further growth. The strategy here is to not only build as fast as possible, but as meaningfully as possible, which provides a new take on the building simulator.
As the buildings become happier, the residents do, too. It's a cyclical system and it's easy to get sucked in. Plus, it's tough to stay away when you see the buildings bounce around.
Buildings Have Feelings Too should launch on PC, PlayStation 4, Nintendo Switch, and Xbox One in late Summer 2019.
Creature in the Well
There's nothing quite like completing a level and just having a pair of giant, monstrous hands come out of nowhere and pull the platform you're on down even further. This is the first thing you notice about Creature in the Well, a (deep breath) top-down, pinball-inspired, hack-and-slash, dungeon crawler action game by Flight School Studios.
The game, which was on display at the Indie Megabooth at GDC just as it was announced it would get a Nintendo Switch release, is certainly unique. You get to play a robot — the last of your kind — as you work your way through an ancient, underground facility to restore power. You'll have to charge up some energy with your sword and bounce it around each area to defeat enemies (hence the pinball aspect) as you collect new weapons and come face-to-face with the Creature itself. It's a hectic, more casual adventure but it's a lot of fun for dungeon crawler fans.
Creature in the Well is set to hit Nintendo Switch and PC Summer 2019.
Disco Elysium
There are few other games like Disco Elysium and that's just not my opinion. The RPG, which puts you in the shoes of a hardboiled, alcoholic cop tasked with solving a crime, quickly asserts itself with its fantasy setting and literal point of view. You don't just wake up as a cop, you come into sentience as an amphibious brain incapable of complex thought and must break your way out of that to become a semi-functional human. That's all before you start asking around to figure out how the world works. You're not just an amnesiac protagonist. It's so much more.
It's tough to truly explain what makes Disco Elysium so great without getting into specifics, but its sprawl is something to behold. It feels like developers ZA/UM have thought of every possible outcome and scenario, even down to the absurd. Even if the game doesn't live up to its lofty expectations, it's going to be a truly original experience.
Disco Elysium is expected to release on PC through Steam and the Humble Store.
Inmost
It's unclear what's exactly happening in Inmost, but it's definitely something creepy. In this puzzle-platformer, you play three different characters who are seemingly intertwined, although you're not sure why. There's a little girl trapped in a house, an old man who struggles to walk down the stairs, and a bearded man who has to make his way through a dangerous castle.
The mystery of the game is of course what connects these three people and why they seem to be stalked by shadow monsters, but what makes Inmost intriguing is its deliberate pacing. The puzzles are difficult, encouraging the player to die multiple times in order to solve them, and the players often move painfully slow. It all adds to the dark, morose atmosphere, which will certainly be appealing to horror fans.
Inmost is set to release on Steam and Nintendo Switch sometime in 2019.
She Dreams Elsewhere
If you've been looking for another top-down RPG inspired by Earthbound and the Persona series, but something with a meaningful narrative like Undertale, then She Dreams Elsewhere should be on your radar. The one-person effort has been in development for years, but it looks like it's all been worth the wait. The visuals are stunningly detailed with a unique, monochromatic color palette and the gameplay is all about strategically grinding your way through enemies, which is just the way we like it! Get into the story a bit more though and you realize it's so much more than a Japanese RPG homage. You play a comatose woman named Thalia who has to fight her way through her dreams, anxieties, and depression just to wake up. Thalia is witty, strong, and painfully human in a way that makes her instantly relatable.
She Dreams Elsewhere should hit PC, Mac, and Linux platforms in 2019.
Spelunky 2
If you liked the first Spelunky, you don't need me telling you about the sequel. The difficult roguelike platformer, which was first released in 2008 (with an enhanced version in 2012), became an instant hit among both critics and audiences thanks to its mentally-demanding gameplay and randomly generated levels. It's a sprawling game that you can get lost in for weeks as you try and make your way through just one level. That's not ideal for every player, but for those who love the challenge, Spelunky is a top-tier choice.
We've been waiting so long for Spelunky 2, so the fact it's so close is exhilarating. We're going to get more story, more levels, more challenges, and if the demo I played was any indication, it's going to be as difficult as the first. Do we need a sequel? Probably not, but fans are going to clammer for just more Spelunky to play.
Spelunky 2 should be released on PC and PlayStation 4 in 2019.
Stela
Stela is one beautiful game. That's something you notice at first glance, but it's also shaping up to be an interesting overall experience, too. SkyBox Labs (the company behind Halo Infinite) was inspired by games like Shadow of the Colossus and Playdead's library of atmospheric, haunting puzzle-platformers to create a narrative where a woman wakes up in a mysterious, dying, and empty world. It's unclear where she's running to or what exactly happened, but as you tackle the puzzles along the way, you'll get a better sense of what's going on.
Appropriately, the puzzles are challenging thanks to the sometimes three-dimensional movement that forces you to think outside your two-dimensional box. Luckily, none of it is overly difficult, so the game runs smoothly.
Stela should hit Xbox One and PC in 2019.
Void Bastards
Playing Void Bastards is like being inside a comic book. The aesthetic look is instantly eye-popping and that's just in the menus. Get into the gameplay, where you have to quickly stock up on basic supplies on abandoned spaceships while fighting off mysterious enemies, and the whole experience becomes even more like a graphic novel.
The game comes from the mind of ex-Bioshock and System Shock 2 developer Jon Chey, but the team at Blue Manchu is filled with names recognizable to games people, including Cara Ellison (Dishonored 2), Ryan Roth (The Beginner's Guide), Jay Kyburz (Bioshock, Bioshock 2), and many more. You're in good hands, even if your character definitely isn't.
Void Bastards is set to release on Windows, Xbox One, Steam, and Humble in 2019.
Wintermoor Tactics Club
Fans of tabletop role-playing games will relate to the characters in Wintermoor Tactics Club, a tactical RPG and visual novel about students at an elite boarding school in the winter of 1981. You play Alicia, the leader of the school's Tactics Club who now must engage in a school-wide snowball fight with the other clubs. Use your knowledge of Dungeons & Dragons — I mean, Curses & Catacombs — to come out on top.
Beyond the basic gameplay, Wintermoor Tactics Club is visually charming, bright, and filled with colorful characters and funny dialogue. In between low stakes battles, you can explore the school and hang out with your friends.
Wintermoor Tactics Club is expected to hit PC in 2019.
Over to you ...
What indie games are you looking forward to? Are there any I missed (and yes, I know there are plenty I need to check out)? Sound off in the comments below.
Get the Windows Central Newsletter
All the latest news, reviews, and guides for Windows and Xbox diehards.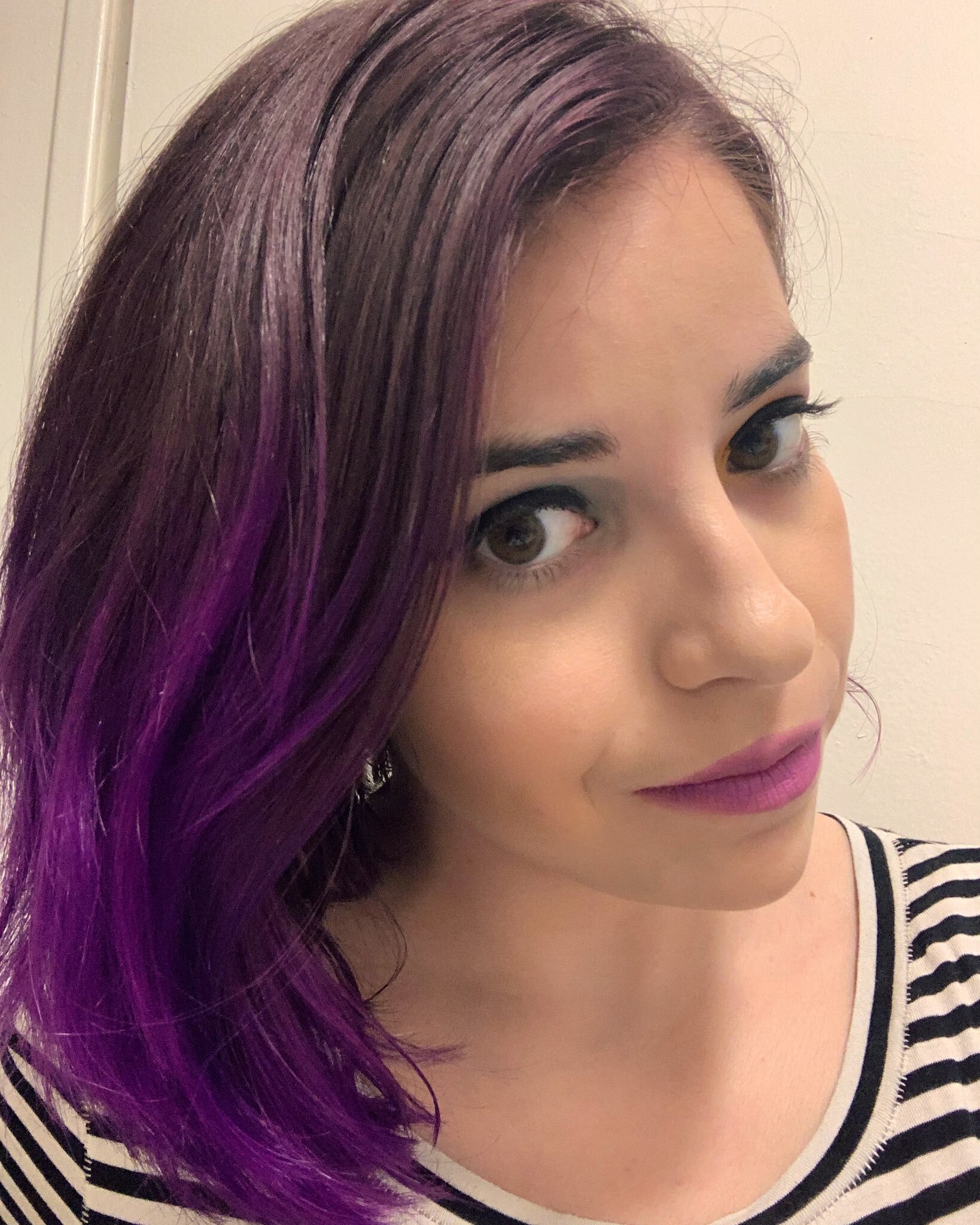 Carli is the Gaming Editor and Copy Chief across Windows Central, Android Central, and iMore. Her last name also will remind you of a dinosaur. Follow her on Twitter or email her at carli.velocci@futurenet.com.