Keychron has been in the business of making customizable keyboards for years, and the Q3 is the latest release for its more affordable range. The Q1 and Q2 were brilliant 65% kits and the new Q3 takes the TKL market by storm. I'm talking full aluminum chassis, gasket mounting, hot-swappable switches, and a variety of configurations.
Custom mechanical keyboards with switches that can be swapped out are slowly becoming more popular as larger brands, such as NZXT and Corsair, hop aboard what was once a niche train. One of the highlight selling points of these keyboards is the level of customization one can enjoy, from picking a model to choosing the best aftermarket switches.
Starting from $154 for the Keychron Q4 (without switches and keycaps), isn't affordable by any means, but this could well be one of the best value hot-swappable options out there.
Bottom line: Looking for a good place to start for a customizable mechanical keyboard that won't destroy your bank balance? Keychron's Q3 is a great choice.
For
Solid aluminum design
Excellent choice of models
Gasket mounting
QMK support
Great value
Against
Knob positioning
Weaker dampening
Keychron Q3: Price and availability
As aforementioned, the Keychron Q3 starts at $154. This is for the barebones kit without the fancy knob located towards the top of the keyboard. Picking the barebones kit with the knob adds an additional $10, while a fully assembled Keychron Q3 will set you back $174 and $184, respectively.
Three color options are available for the aluminum chassis. Keychron offers carbon black, navy blue, and silver grey. For switches, there's a choice of Gateron G Pro Red, Blue, and Brown. These Gateron G Pro switches are pre-lubed. Our review sample was the Q3 Knob carbon black version with Gateron G Pro Brown switches.
Keychron Q3: What's good
It's immediately apparent after unboxing the Keychron Q3 that this will be a premium experience. The fully assembled review sample we received rocked some gorgeous blue, black, and red double-shot PBT keycaps. We also received the optional $28 wooden palm rest that contrasts the Keychron Q3 and certainly looks the part.
Keychron is pushing the Q-series of "affordable" (I use that term loosely here since $150 isn't budget-friendly to most people for a keyboard) customizable keyboards to sport more enthusiast features at a reasonable price. Weighing in at 2kg, it's a hefty keyboard thanks to the aluminum body and steel backplate.
It's not just the design that will please since Keychron made the internals of the Q3 just as special. Below the keycaps and switches are the aforementioned steel plate. This is followed by gaskets and a layer of sound-absorbing foam. Then there's the main PCB where the magic happens and some more case foam. This all helps in dampening sounds from keys being pressed against the plate.
Image 1 of 8
RGB lighting is located to the south of each socket, providing you with a better view of the effects in use since there's a top case preassembled to the Q3. The PCB is where keypresses are registered, RGB lighting is controlled, and programmable keys are stored. This can all be configured using QMK or VIA, offering fairly powerful customization.
For actual typing, the Keychron Q3 with Gateron G Pro Brown switches is nothing short of dream-like. Keys don't rattle, the actuation points are short and precise, allowing for speedy typing without errors. Even the stabilization of larger keys is high-end, thanks to the use of secondary connections that are connected directly to the PCB.
Gaming is also a joy on the Q3, thanks to the TKL design with a full array of function keys. The preinstalled OSA profile keycaps are gorgeous and may take some getting used to, but after a while, they become second nature. There's a switch on the rear of the Keychron Q3, which allows one to alter between Windows and Apple support.
Keychron even bundled keycaps corresponding to each OS environment, though you can swap in your own keycaps without issue. The sheer customizability of the Keychron Q3 (and other keyboards in its class) is astounding.
Keychron Q3: What's not good
Keychron had to cut some corners here with the Q3, and it certainly did so in the dampening. It's not terrible; in fact it's far better than many keyboards out there, but you'll notice considerably more noise than more expensive top-ranging customizable keyboards. Since this is a mod-friendly keyboard, this is something that can be easily rectified with some time and a few aftermarket purchases.
Then there's the knob, which is handy when programming its use in VIA or QMK, but I found it to be placed in the strangest location. I would have preferred it to be located on the far-right edge of the keyboard. But that's really all I have that's negative to say about the Keychron Q3. At this price, it's easily one of the better mechanical keyboards out there for making it your own.
Keychron Q3: Competition
If the Keychron Q3 launched a few years ago, there'd be less competition but 2022 is seeing a small surge of new customizable keyboards. Big brands such as NZXT and Corsair are rolling out keyboards themselves and we were big fans of the first NZXT Function. The Keychron Q3 is a little different in that it's designed without an ecosystem in mind.
The same goes for Corsair's offerings. If you're not wanting to be tied down within a brand's ecosystem, something like the Q3 would be a good choice. It's a little more expensive than the NZXT Function, but you're getting more for your money, including a full aluminum design and gasket mounting.
There are other players in the customizable keyboard space. Ducky and DROP have also been specializing in such peripherals for many years. The Drop CTRL is a premium keyboard, but is stuck supporting 3-pin switches as opposed to the 5-pin switches found in newer keyboards like the Q3.
Keychron Q3: Should you buy it?
You should buy this if ...
You want a high-quality mechanical keyboard
You want to customize your keyboard with aftermarket switches
You don't mind using QMK/VIA software to program the keyboard
You shouldn't buy this if ...
You don't feel comfortable spending a lot of money on a keyboard
You don't want to customize the Keychron Q3
Should you be shopping around for your very first TKL mechanical keyboard that can be heavily customized, look no further than the Keychron Q3. It makes great use of aluminum and can be preconfigured with some exceptionally good Gateron G Pro switches, all at a reasonable price for the luxuries. You can customize almost everything using QMK/VIA software too.
This keyboard has some advanced features that are usually reserved for considerably more pricey keyboards, including gasket mounting, dampeners, and screwed-in stabilizers, among other highlights. The typing (and gaming) experience is brilliant, thanks in part to the Gateron switches. The Keychron Q3 is one of the best starter kits for mod-friendly mechanical keyboards.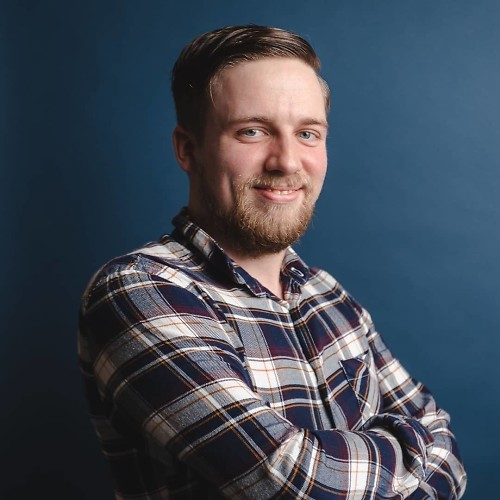 Rich Edmonds was formerly a Senior Editor of PC hardware at Windows Central, covering everything related to PC components and NAS. He's been involved in technology for more than a decade and knows a thing or two about the magic inside a PC chassis. You can follow him on Twitter at @RichEdmonds.