Kinect for Windows v2 sensor now available for pre-order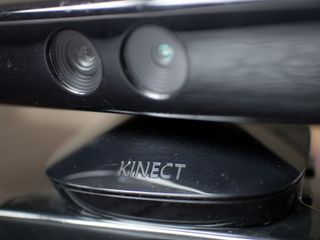 While Microsoft may no longer require the Kinect sensor for the Xbox One console, that's not stopping the company from selling the Windows version of the same hardware. Today, Microsoft announced it is taking pre-orders for the Kinect for Windows v2 sensor for the price of $199.
Microsoft says that those pre-orders will begin shipping sometime in July, but did warn that quantities will be limited. When the shipments start, the company will also release a public beta version of its software development kit that will give developers a head start on making applications that work with the hardware.
Developers who have already received prototype versions of Kinect for Windows v2 as part of Microsoft's preview program several months ago will automatically get the final hardware in July. The company says:
The new Kinect sensor, and the final version of its SDK, will be generally available sometime in the next few months. Microsoft has yet to announce when a stand-alone Kinect sensor for the Xbox One will go on sale.
What do you think about this expansion of the second generation Kinect motion gesture and voice capture hardware to Windows developers?
Source: Microsoft (opens in new tab)
Windows Central Newsletter
Get the best of Windows Central in your inbox, every day!
How about an extension cable.

No kidding, with that and now the Xbox with no Kinect I am very close to just putting mine away, it's no where near my TV anyways so I might as well just give it up, I love my Xbox one but Microsoft screwed the whole Kinect thing bad.

The introducing of the planned games lineup for Kinect will hopefully follow soon now, Its about time that happens

Why is the PC versions $200 when the Xbox One only dropped $100 with its removal? That just doesn't make sense me unless Microsoft plans on dropping the price of the PC version to $100 in the not too distant future.

The Xbox version has always been cheaper than the PC version. It's still a different, less popular SKU.

Yeah I could see the PC variant being less popular in comparison therefore having a higher upfront cost to actually get a return on investment.

Because on the Xbox One version, its Microsoft's Console, and they can make their money back, since the games will be published in the Xbox.
As for the PC? The distribution options are endless, and you don't need Microsoft at all; it is possible they are selling the Kinect at a loss for end-users.
Besides,most people are already pissed that it costs $100; imagine if it was $200? A huge storm.

Or the cost to manufacture the additional power supply

I'll give you the power supply adds an additional cost but not $100

I get your point on PC distribution and a lack of return on PC games sales. As far as cost goes I was implying the PC variant was overpriced vs the console variant being underpriced. But you could very well be right about it (Xbox variant) being sold at a loss.

The point is first version of Kinect PC was selling for $249 So actually,$199 already cheaper And it's for devs,don't buy it just for fun.

Is v2 3d scanning already available?

I don't think quite yet. Jasper's busy working with it, though. Probably will be available soon after public sdk released. http://www.brekel.com/kinect2/

Thx for the info, I'll keep an eye on the 3d scanning progress. I'd buy one just for that.

"While Microsoft may no longer require the Kinect sensor for the Xbox One console"
i dont know where im living but why the hell doesnt they want it??


I don't get why Microsoft does not enable Windows to be fully compatible with the Kinnect sensor, it would be great for a PCTV and if developers used it in Windows games as well. Without native Windows support this is useless to all but a few developers that want to play around with it.

Pity we can't just use the XO Kinect on PCs and vice versa with a bit of driver magic like with the XO controller. Would simplify things a ton.

I feel like I should make a troll comment like, BRING THIS TO WP8 PLEASE.

Wireless connection to Xbox please;!!!!!!!

Yes, we all want an extension cable!! http://forums.xbox.com/xbox_forums/xbox_support/xbox_one_support/f/4275/...

Im a 3D animator if you want to see some cool Kinnect techonolgy for the PC go to youtube and search for Kinnect Nevermotion, or Kinnect Lightwave 3D. Its pretty amazing what you can do with motion capture at the price point.

Microsoft depress me these days. They're such a frustrating company to follow. Apple just gave a blow-out WWDC where they showed off some incredible software and generated some real excitement about their upcoming software products. These were new and very compelling features. Here we have Microsoft, which as a company primarily focuses on software, with an amazing opportunity to announce the same functionality on Windows 8.1 with Kinect as on Xbox One and they completely blow it. This would have generated real, and much needed, excitement for Windows 8.1. At the very least announce Skype support! But no, we did not focus enough of our own resources to make any of this happen so we're announcing our most innovative product in years as a 'dev focused' only piece of hardware for Windows, for now. Pathetic. Microsoft need to WAKE UP. Nadella get these people moving. This is a missed opportunity at a much needed time for your company.

Does it come with a USB converter to use the Xbox's sensor on Windows?