Microsoft shopping around for a new global advertising campaign to focus on One strategy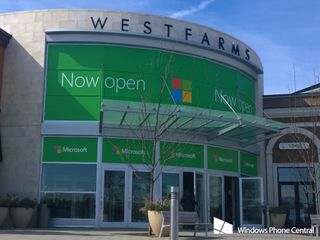 Leaks are always fun, at least if you're on the outside. It gives you a peek as to what's coming next. While there have been many on the Windows Phone 8.1 front, it looks like Microsoft's advertising arm is not immune from them either.
Long story short is that Microsoft is shopping around its global advertising account to interested parties. The company wants to refocus from "product-specific ads to broader consumer and business-oriented campaigns". That news comes from Adweek, who are the go-to leaders in advertising culture and news. It significant because it reveals how aware – and concerned – Microsoft is with its image, especially with the new 'One Microsoft' business ideology. Reports suggest that this account could handle up to 80% of their advertising, making this a significant land for any agency.
Microsoft needs this guy...
Visions of Don Draper, scotch and backroom pitches have just entered our collective heads.
New chief marketing officer Chris Capossela told Adweek:
That sounds a lot like the Apple model of advertising. While Apple does not shy from boasting about new features in specific products, their advertising has an overall arch to it that tells a story. Most of you can probably fill in various words to describe Apple's products as a result: simplicity, minimalist, just works, premium (cough, 'pretentious', cough). Microsoft doesn't quite have that luxury, instead they seemed bogged down with legacy memes on 'blue screens of death', Office jokes and of course product failures like Kin and – some may argue – Windows 8 itself.
It's an interesting problem if only because Microsoft's products are good. They're not selling snake oil here. Windows 8.1, Xbox One, OneDrive, Windows Phone, Azure, Xbox Music and Video, these are all well received products that lack a cohesive marking strategy. That may now finally change.
According to Adweek, Microsoft plans to finish the hunt for a new advertising agency by next month, once they hear a final round of pitches. Let's hope that the team selecting the winner has the right eye to pick success.
Windows Central Newsletter
Get the best of Windows Central in your inbox, every day!
Daniel Rubino is the Editor-in-chief of Windows Central, head reviewer, podcast co-host, and analyst. He has been covering Microsoft since 2007 when this site was called WMExperts (and later Windows Phone Central). His interests include Windows, laptops, next-gen computing, and for some reason, watches. Before all this tech stuff, he worked on a Ph.D. in linguistics, watched people sleep (for medical purposes!), and ran the projectors at movie theaters because it was fun.
Its about Freaking TIME! They've needed to do this YEARS ago!

Didn't one of their big marketing peeps just leave the company? They really didn't need this badly. Marketing has been horrible for Microsoft. Do you remember the ads for WP 7? Those were some terrible ads.

Indeed. This has been there Achilles heel right from the word go.

Great news. About time. New boss don't seems to mess around.

Yep...I just hope it's better than the Scroogled campaign though! But if they can do something like the Empowering Ads, those would be perfect!

This is exciting! I love ads that show the power of the ecosystem (such as the Windows everywhere ads), and that Surface ad where people in different real-life situations are using it. Can't wait to see who gets this account and see the "One Microsoft" strategy come into full effect :D

Just market what you what to market...
And let the cash flow in...
Honestly.... I think this could work out well

They should endorse ONE direction and the makers of Uno. Basically anything that has to do with ONE! Lol.

Just do "One" commercial.

With all of them in it BRILLIANT!

I really wish the HTC One was a Windows Phone

Good to see Microsoft have fiunally realised that their marketing needs work. Just look how many great products have 'failed' due to lack of marketing. The Zune comes to mind straight away (probably because i'm currently using it...). The only thing MS have ever advertised properly is the Xbox 360. Even their Xbox One adverts are a bit meh imo. Hopefully some new ads will show off their unique stuff and bring more people in to our happy world :)

Zune was late to the game just like window phone... However with Windows Phone & Windows 8 still have a chance

I really don't like when people say something is late to the game. If that were the case companies like Dyson wouldn't be in existence. Zune failed because it wasn't promoted enough..simple as that

I understand what you mean but there's more to it then just marketing. "Timing" is crucial, "competitors" like apple won't make it easy to sell your product, "promotions" is will gain you new customers and "brand recognition" or "reputation" will make or break a deal.
If Microsoft would've released their product first it would've gave them a huge advantage.
Some ppl say "timing is everything". Late to the game, late to the party...
Zune was late. I love my Zune HD BTW

Cool! my Westfarms photograph again.

Just wonderin'... you don't have security on the mall entrances in America?

Security? No. But there are guards (mall cops) who walk inside malls keeping an eye on crowd.

It's about time. Corporate messaging has been MS' Achilles heel for... Well, for a long time now. They engage when they should just shut up, and shut up when they should be talking. Hopefully new blood in their ranks and a new ad shop can help turn things around because they are making some awesome products right now that are not getting the attention (or sales numbers) they deserve.
And their OEM partners need to step it up as well. Reading the recent tablet market share numbers and seeing Android take the crown there too is just mystifying to me. I can understand its popularity in phones more than I can in tabs-- the conversation should be iPad or Windows in tablets. Android is just not good enough for that purpose, yet people buy them in droves, and I have to think it's because they just don't know any better. That must change for MS.

What about the advertising Nokia team? I remember lots of funny Nokia commercials on YouTube or TV; direct and well made ads (like the last one about the WP apps). And I'm sure these people won't stay with the maps and services department.

This sounds like Nadellas first big influence on direction for Microsoft.

Microsoft is thinking too much from a top-down perspective. They need to do more with a bottom-up approach. Mouth-to-mouth advertisement is still the best way to go, so yes, just like apple, just show whats good about microsoft products. Let the worldwide community tell this and also the smaller communities within a community.

Clippy and Cortana need to be spokesman.

I was just noting last week how sorely this was missing. Most people have no clue what a unified experience is or that exists.

Not sure it exists anywhere but as an idea still needing to be ironed out.

Did you just seriously call Xbox Music and Video a well received product? Seriously? I guess all those "bring back Zune!" posts were a figment of my imagination.

Will that mean the Katy Perry headaches will finally go away? Those commercials are AWFUL.

Making good and consistent ads is all good but they also have to willing to pay to have their ads aired. The last time I saw a Microsoft ad on TV was when Windows 8 launched. , they need to take a cue from Samsung.

Well not sure what that story is, maybe when there is a unified store. Buy apps once run on Xbox, phone, tablet and pc. But at the moment the story is poor.