A list of the Xbox 360 games that will be backward compatible on the Xbox One may have leaked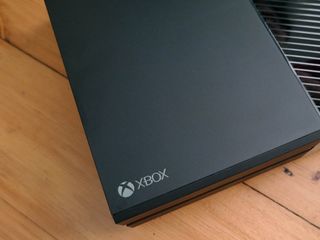 Microsoft says that it plans to reveal the list of all the Xbox 360 games that will be playable on the Xbox One, via its backwards compatibility feature, on Nov. 9. However, a website claims to have obtained a list of those games well ahead of time.
The German site DrWindows.de says that it has found a list of those games that was sent to retail partners in October. The list includes a lot of major game releases from the Xbox 360 library, including most of the Halo series, many Assasin's Creed titles, and more. One big game series that is not on the list is the Call of Duty franchise.
We will point out that even if this list did come from Microsoft, it's more than likely that it is incomplete. There might be more Xbox 360 games that will be playable on the Xbox One that are not on this list. That includes Dirt 3 and Dungeon Siege 3, this month's free Xbox 360 Game with Gold titles that Microsoft has already confirmed will be playable on the Xbox One as well.
It's also possible that a few games shown might not be ready for the backwards compatibility feature when it's added to the console on November 12 as part of the New Xbox One Experience. Bearing all that in mind, what do you think of this possible game list? Is your favorite game included? Let us know in the comments!
Source: Drwindows.de; Via: WinBeta
Windows Central Newsletter
Get the best of Windows Central in in your inbox, every day!
Can't wait to pop in my OG GoW

Yeah that's what I wanted, but it's up to the developers and that's not going to happen anytime soon, especially with the nee BO3 coming out Friday.

Greedy as they get. Probably want you to buy again to play on the xb1. Or ms to pay for it. I think is so stupid for a dev/company to not allow this.

uh no, every xbox360 owner pretty much had a chance to get many of those games for free with free games they give out twice a month via xboxlive. Most of those games on the list were on the same list for games with gold (including almost all those halo, assassin's creed, and several others games)

Exactly what I was going to post, there is a few of the first CODs that I played Multi-player but, never when achievement hunting on, that I would like to play still... No COD is dumb, I can understand games they have on both systems but, the older orignal....come on...

Activision would rather have you buy their new games instead of playing their old games.

Except this opens them to more sales. For people who didn't own it on the 360 could then buy on the one

I have been told by a friend who works for Activision who as informed me that none of the CoD games will be coming to backward compatibility. Posted via the Windows Central App for Android

Then they to stop making the new cod stop sucking so bad if they don't want us playing the old ones.

Problem is there are to many people that are stupid enough to buy it & think it was worth the money

Any chance they'll bring blur over?

1. COD is the same game reskinned and repackaged every year, sometimes not even reskinned just repackaged. If you have one COD then you have them all. 2. Playstation is "the new home" for COD. That's why you won't see backwards compatibility with COD.

The old "reskinned" argument is just nonsense. They often reuse the engine, but there are plenty of different features and whatnot. All of the new abilities in AW, for example (which I am actually not fond of). If you don't like the game that's fine... but trying to tell people it's a reskin is just lame. A LOT of hours go into developing each CoD game, and most of it is very high quality work.

Just like the Deadpool game, have to by the xbox one version, not going to backwards compatibility. Posted via the Windows Central App for Android

I'm not arguing that reskinning a game doesn't take quality work, it does, but I'm saying they don't innovate at all. Sure they introduce a new feature every other year but it is normally something small that another game already does better. I've played both and Titanfall does the whole jump/parkour mechanic leagues better than COD:BO3. Whenever a new tiny feature like that is added to COD everyone freaks like it is the greatest thing to ever happen. The core game never changes. The developers don't take risks. I don't mind a COD game every now and then but I only buy one like once every 5 years because that is the only way to see any improvement.

The last one was not like all the others. Halo style jumping was introduced and changed multiplayer substantially.

microsoft claims that they want and value feedback from their loyal customers and they listen. well Black Ops II is the most voted for game to have backwards compatability since the inception of the technology and yet no mention of it in the list of games to be set up with it and no statement addressing our concerns and their lack of info or actions. Come on microsoft..quit skirting the question and trying to distract us with stupid free games on gold! give us BLOPS2 or give us something like a store credit! I went through 3 game disks and a disc reader before I mistakenly bought an xbox 1 thinking I could play BLOPS2 on it. now im stuck with a system I cant play my favorite (and millions of others too) game!

Great list if true but I'm not going to hold my breath.

Yeah, excited to see few games I want. I want this list to land followed by heavy discounts on digital versions of these especially ones I used to own on disc and sold. :)

Interesting to see mgs/turn 10 finally bring 2-4 fm as thats one of mgs ip's thats never been digital till xb1 but wouldn't mind seeing pgr3-4 added(sure ms shutdown the servers for it which is surprising) as fm/fh doesn't fit that niche

Decent list to start. Hope they keep expanding. Rooting for lego star wars..

I dont see Skyrim on this list. Damn. Hows this gonna work for Digital Games? I purchased Halo 3 and 4 through the xbox store online on my 360.

Don't worry, the digital 360 games will show up under your Ready To Install section in Games & Apps on the Xbox One.

Youre able to download them directly to your Xbox One through Xbox Live.

Yes, Skyrim would be nice!!

Considering im sure they said Skyrim isnt coming to bc Posted via the Windows Central App for Android

Sigh, was rooting for Skyrim.

Actually the lack of support for both Skyrim and Oblivion, may be a big sign that they are getting remastered sometime soon. Considering Bethesda is doing FO3.

I didn't own a 360, but if there are a few cheap 360 games newly compatible I will consider buying them. After loving Inquisition, I'm hoping the older Dragon Age games show up (and maybe even in EA Access?). I also might give the old Fable games a try since I've heard great things about them.

With an Xbox live account, you're always able to go to the website and get games there too... ;)

Kinda wish they'd port some of their ps1 titles that have never appeared on psn but I doubt they'd bother to want to remaster them as their remastered PC title collections never sold well

The Force Unleashed 1 & 2 would be nice!

For some reason I feel like these are unlikely... shuttered studio, new ip owner that has said all previous EU material is out the window, etc. I hope I'm wrong though...

I hope so to. I had fun playing these games. The story itself was good as well

Lol we did finally get a 2nd chance to get tfu dlc @ discount during Disney's 1st(as la's new owner) may the 4th. So anything's possible

Oh man, so good! I just wish Activision weren't be ***holes about it. I want Modern Warfare 2. But Mass Effect, Dead Space, and Bioshock will be great. No Skyrim, eh?

Just wish they'd repost some of their other out of print games(@ a reasonable price) as im sure they'd want to target more then just the fps junkies

Yes, that will be an instant purchase for me, if true. It's a pity the Kinect controls won't work, though, as this is easily the best Kinect 1 game. It deserves a full remake for Xbox One with updated Kinect 2 controls.

Actually, I'm hoping that they will ultimately enable Kinect capability to their XBox 360 virtual machine. Please don't judge me for saying this, but I actually found the Kinect Adventures "game" that came with the Kinect somewhat fun, particularly for some good old fashioned bonding time with kids. I actually found myself breaking a serious sweat with some of the games, so it was even a good mini-workout!

My kids like Xbox Fitness, definitely worth a look.

Kinect adventures was a great party game too

No Elder Scrolls games yet, but I'm happy that Fallout 3 and the Rainbow 6 Vegas games are on there!

Fallout 3 coming with early orders of fallout 4 pretty much guaranteed this, why no new Vegas though????

Bethesda didn't develop it in-house. That might be part of it.

I'm excited for Alan Wake. But what about Alan Wakes American Nightmare? I haven't played that one yet, but I'll buy it if it's backwards compatible.
Also, just Sonic Adventure 2 and nit the original?

It sucks, btw. It's really arcade-y and I'm a huge Alan Wake fan.

Same complaints. I love Alan wake, want both. I own all the Sonics, sad I only get one back... For now...

Horizon, Conviction & Blacklist, YES!!!!!
hope they add GTA IV in the future

Really awesome Ubisoft put all X360 Splinter Cell games up for grabs. Too bad AC:Rogue is nowhere to be seen though.

I see the Witcher, Bioshock and Halo. I'm good. Would have liked to see KoA too and possibly DragonDogma but I can wait for those.

It says Borderlands but doesn't specify which one. Also I will be playing through Saints Row The Third AGAIN!

It's only the first Borderlands because they released the Handsome Collection (Borderlands 2 and the Pre-Sequel, redone for the XBO). They want you to buy that, so they won't let us play them with backwards compatibility. So lame.

I was happy to see Saints Row The Third as well. I would play that again as well.

Lol. Its referring to the original, simply named 'Borderlands'. The others are in the handsome collection.

Yea, that's what I was afraid of. Having to buy the Handsome Collection to play Borderlands 2 again. The only reason I didn't buy it was because I was hoping backwards compatibility was coming for it. Guess I'll have to stick with gaming on seperate systems for some of my games.

This is NOT the list. It doesn't even have Dirt 3, which we know 100% is going to be BC because it's a current GwG. Why repost junk like this?

Did you bother reading the article?

tl;dr but this comment about dogs is racist.

SHADOWRUN!..... I can only hope

I knew it wouldn't but I was holding out some hope that any NASCAR game would be there. But, I knew better.

I want another Total Team Control version of the series, where you could control the cars of your team and give pit strategy orders via the original Xbox LIVE headset. That was a great experience. Honestly, I think NASCAR should team up with Turn 10 for a first-party release.

I could not agree more. I think Turn 10 would do an amazing job with the style and brand. Yes, I miss the total team control as well. Hope the new dev does better than the last. They are based out of charlotte now, so I have hope.

Nope, this is old and not real.

Why does this list have to be leaked? They should happily have it up on the official XBox One page.

Because the real list has a November 9th release date

Dirt 3 is not on the list, so...

Sonic adventure 2 ugh.... How about sonic generations?

Capcom needs to get on board. The RE HD versions of Veronica & 4, as well as the Devil May Cry HD set.

Exactly. I want all RE games and all the Street Fighters. Disappointed.

All I want from Capcom is a Power Stone 1/2 remaster

Will these allow me to sit on my butt for hours twitching my thumbs?

Yes! All Xbox one functionality will be there, screenshots, clip recording, etc...

I think you need to read his comment again..

If you are referring to the use of Kinect 2.0 then yes. ;)

Not one capcom fighting game..

Capcom just likes money. Dead Rising and Lost Planet were exclusives on the 360 for a time, not to mention DR3 as an Xbone launch title. They will give exclusives to those who want to buy them. They're in no rush to make SFIV backwards compatible, since they'd rather get people on the 5 train. As for UMvC3 - probably licensing issues. Capcom doesn't have the license anymore, so I doubt that will ever be backwards compatible. Legal nightmare. SF2: HD and SF3 really should be on there but maybe in time they will be. The more likely scenario is that they repackage them yet again for Xbone and PS4, because Capcom does that shit all the time.

You mean in that PS4 / PC only title SFV? Sure that makes sense, ignore Xbox One customer to get them into PS4 or PC gaming...

Dirt isn't there even tho its a free game for gold this month for both 360 and One.

Good point. And that Child of Eden was a Kinect game, and I thought they said no Kinect.

Child of Eden is also playable with a controller.

Good point. Also Child of Eden was a Kinect game, and I thought they said no Kinect.

Good to see Assassins Creed Liberation: HD on there. At the time it came out I wanted to play it, but never got around to it. I don't think it was particularly popular....but good for me I suppose

Even if unconfirmed, most of these are pretty safe guesses =)

How's this going to work for those of us who Home Share? I own several digital copies of 360 games, and I'm left wondering if they'll be sharable like my XB1 content.

Yes they are sharable tested it out a while ago Posted via the Windows Central App for Android

Shit, Dark Souls is on there. There goes my social life.

No Capcom fighters? WTH?! I wanna use my fight stick to use...

Mass Effect but not Mass Effect 2 & 3? it must be a incomplete list

mass effect was 1st party published by MS i think before EA acquired bioware like a month or so before the game released so not sure if they had any involvement. ME2 and ME3 were published by EA so up to EA. This is my guess.

Wait.... Child of Eden was a Kinect game, and I thought they said no Kinect. That's throwing me off.

It has regular controller support too.

Take info with grain of salt

Hoping the list is not accurate. I really wanted both Bioshock and Bioshock 2, but see only Bioshock and Bioshock Infinite on this list. I thought Red Dead was one of the nost requested and that is not on there either. Maybe they are planning remasters for some of the most requested.

BioShock is in there, just not the BioShock 2.

I think a separate division did 2 than the first and last... So waiting on them, DO IT 2K!

That is a pretty lackluster list of games IMO.

Yeah, I agree. None of the ones I voted for made this first run (assuming this list is correct, that is.)

Anyone know about the latest medal of honour?

No love for Vanquish yet?

It's a great game. I got it on sale after watching some gameplay and it's really fun to play.

Has anyone else had the streets of rage collection show up on their ready to install list? Posted via the Windows Central App for Android

Sounds like Ubi wants to double-dip a rehash together for the new consoles.

I was hoping to see some of the older metal gear solid games on the list. Let's hope that isn't complete.

Yes yes yes pleeeaaaassseeee

No Dirt 3? I would have expected to see it in the list as it is this month's game with gold.

I was hoping to see Left for Dead (1 and/or 2) I purchased all the DLC for 2 so I wouldn't mind just having 2 considering it has all the content from 1. Also there's Marvel Ultimate Alliance. I really want to play those again. Especially 2! Although since I gave up my 360, I don't think I'd be able to download the character packs again. So no Psylocke, Black Panther, etc.

Once I beat mass effect 2 & 3.. I will upgrade.

That's it's I'm ready to trade my ps4

Mirror's Edge already has a complete BC store listing (accessible via achievements) yet isn't on this list. So hopefully this list is fake. Mirror's Edge is really the only last-gen game I want to play again anyway.

Shadowrun is confirmed as it is already available for the preview members.

Sorry. My bad. It was Shadow Complex.

Meanwhile, Wii U is backward compatible with the whole Wii game library lololol and if you ask me, there is a way to play most of the Gamecube library on it too... ;) Posted via the Windows Central App for Android

Sure, because the Wii is not very complex so they can just pop a chip in there. The Xbox 360 is orders or magnitude more complex, and also used a graphics chip that Microsoft has to pay to include in every unit.

It's not just that, even. Nintendo basically made the Wii U a stronger Wii, sticking with the same architecture and motion tech. They built their hardware to handle old software, as they did last time.

Yeah, have my WiiU set up to play all my old GC games and Wii games via HD. Not too mention the emulators to play any other game from Atari 2600, NES, SNES, Master System, Genesis, N64, PS1...

There's several games that are missing that are supposed to be backwards compatible like Castle Crashers which Behemoth said would be up for BC. Either this list is old or its bogus.

Exactly what I thought. Dirt 3 is missing too. As Nov GWG, it is almost confirmed to be on the list.

Fuck! No RE 5! It's the only game that might get me back into gaming.

No ncaa football Posted via the Windows Central App for Android

I'm surprised mass effect 2 & 3 arnt here.

I hope that's the ORIGINAL Most Wanted. I'd also love for Carbon to be there. The beta for the new NFS was pretty disappointing. It just sucks GameStop has the prices of those two games near $30, though they're 8-10 years old.

Child of Eden is a Kinect title. They have previously said that Kinect emulation will not be supported.

It's also playable with a controller.

So are we going to see a 360 section on the xbox one store??

Apparently there are technical hurdles, but they do want to do it.

That would really get the ball rolling..

Yeah... you have to think that being able to sell their back catalog with no additional cost to them would get them moving...

ha ha, sorry for sony hoping it would only be arcade titles lol.

Where's Spartacus Legends?! Best fighting game ever made. Wish it had the feature to fight your friends though.

Assassins Creed Rogue needs to be on there....

I hope its the old need for speed most wanted

What ticks me off is lack of fighting games. Where's Injustice God's among us? No Dragonball Z Ultimate Tenkaichi? I mean we're not getting Street fighter 5 on Xbox one so they say. Where's all the fighting games at? Just MKX and KI. That isn't enough. For the guys that aren't first person shooter crazy or Hungry for the next big war game franchise. Posted via the Windows Central App for Android

Lost Odyssey, Blue Dragon and Tales of Vesperia missing... I knew there was not much of a chance of them coming. If they ever do I will probably buy an Xbox One (which would be my first Xbox)

I think they already said they have some issues with multidisc based games but are working on it

Yeah, I don't see any jrpgs. :-(

KOTOR!!!!!! PLEASE!!!!! ps I understand that they are from the OG Xbox...sadly

If i can at least just get all my arcade games back ill be happy , sell my 360 then, not so bothered about free gold games ive got since i didjt pay for then

Well I saw one game I'm happy to see, Burnout Paradise. Unfortunately with the future of the Burnout series in limbo, this is the best way to get my Burnout Fix via Backwards compatibility

Paradise is fine and everything, but I'm missing Revenge. I really miss those Crash stages.

Yay, DXHR! Posted via the Windows Central App for Android

No Skyrim, Read Dead Redemption or Mortal Kombat 2010 on it...

Very happy Fable is there, but bummed that Portal 1 & 2 isn't.

Fk yeah!!!! I want gears of war 3 on my xb1 :D

Halo? Prototype? Dark Soul 2? Banjo-Kazooie ? Why? These games are more or less already remastered in various conditions on the X1.

Can I should redownload the games than I've downloaded on xbox360 and now those games are on the list??

Not yet.. When there released you can. Should you it's your data your hd. Do what you want.

Skate? oblivion? Skyrim? Kinect?

Interesting that they have Fallout 3 but not Fallout: New Vegas. I prefer New Vegas so a bit disappointed... Same goes for Mass Effect but not the sequels.

Only game I want to see on this list is Red Dead Redemption

I am happy to see Witcher 2, Blacklist, and all the AC games, Just Cause 2, and Crysis 3. Just a few games on my backlog for 360 that I want to play!

No SSX? Or NBA street homecourt? Only two I want

Oh and the skate games lol

I would like Catherine please.

Wierd, Saints Row 1 and 3, but not 2? I know this isn't a confirmed list, but still... And no skyrim :(
Windows Central Newsletter
Thank you for signing up to Windows Central. You will receive a verification email shortly.
There was a problem. Please refresh the page and try again.