Learn to become a computer security specialist for only $19!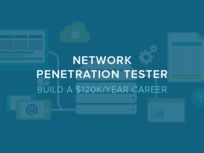 There's a digital war raging on the Internet, mostly out of sight from the average online user. On one side, there are the malicious hackers looking to steal sensitive information and cause havoc. On the other side, there are ethical hackers testing security measures and looking for potential exploits so they can be patched up before harm is done.
Become a computer security specialist!
This also means that ethical hackers — also called White Hat hackers — are in high demand these days, and can result in a six-figure career. If you're up to the challenge, Windows Central Digital Offers has the Complete White Hat Hacking & Penetration Testing Bundle that will prepare you for an exciting new career as a computer security specialist.
For only $19, you get five courses that total a value of $888, a savings of 97%. These courses cover a variety of topics:
How to build a $120k/year career as a network penetration tester
Learn the basics of VMWare VSphere & ESXI virtualization Software
How to build a $120k/year career as a web pen tester
Introduction to CISCO Packet Tracer Network Simulator
Set up your own web hosting environment
each course includes lectures and real-life situational labs to teach you all the basics using examples you may run into in real life.
Star your high-paying career as a computer security specialist!
You get lifetime access to over 16 hours of detailed instruction for only $19, so if you've ever been considering a career change, there's no better time than now, thanks to this great offer. Act now!
Windows Central Newsletter
Thank you for signing up to Windows Central. You will receive a verification email shortly.
There was a problem. Please refresh the page and try again.