Learn to Develop Your Own Video Games for just $49!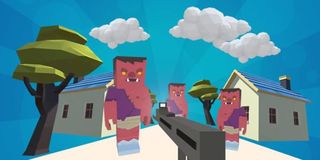 Have you ever had dreams of designing your very own video game? It's all in your head — the characters, the storyline, the kick-ass action — but the question is how do you bring your vision to life? Sure, there are schools for video game design, but those require quite the time and financial commitment.
Learn how to make your own games through this fantastic bundle!
What you need is a comprehensive course that arms you with all the tools and knowledge you to start creating your own indie games — and Windows Central is here to help!
Check out the 2017 Zero to Hero Game Developer Bundle, which includes eight different courses and over 80 hours of training materials that cover a wide range of topics. Whether you're interested in developing your own first-person shooter or start out with a 2D game for iPhone, this bundle will walk you everything you need to know with industry-standard tools and tech.
Here's a preview of some of the courses included in this bundle:
Master Unity Game Development: Ultimate Beginners Bootcamp
Unity Game Development: Build a First Person Shooter
MagicaVoxal for Non-Artists: Create Voxel Game Assets
Blender for Non-Artists: Create Low-Poly 3D Game Assets
How to Make 2D iPhone Games Using Swift 3 and iOS10
Learn Python Programming by Making a Game
Learn to Code By Building 6 Games in The Unreal Engine
Master Video Game Making
Sounds exciting, huh? Once you've gone through all these courses you should be able to create fun games to share with your family and friends… and who knows, maybe you'll create the next Minecraft!
Save up to 96% on the 2017 Zero to Hero Game Developer Bundle!
Get the Windows Central Newsletter
All the latest news, reviews, and guides for Windows and Xbox diehards.