Lenovo will pre-load Microsoft apps like Office, Skype and OneDrive on select Android devices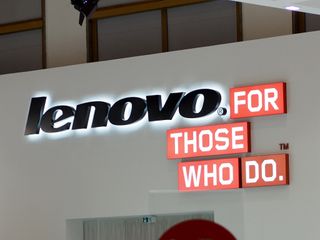 Lenovo and Microsoft have announced a new joint agreement that will include pre-loading Microsoft-created apps like Office, Skype and OneDrive on select Lenovo Android-based devices.
Today's press release did not offer any specifics on which Lenovo Android products will be pre-loaded with Microsoft apps, stating only,"Lenovo expects to ship millions of these Android-based devices worldwide over the next several years":
Today's partnership also includes a cross-license patent agreement between the two companies that will cover both Lenovo and Motorola-branded products. As usual with these kinds of deals, the specific financial terms were not disclosed.
Windows Central Newsletter
Get the best of Windows Central in in your inbox, every day!
How about preloading Windows?

Beginning to think they want us to buy android. Even MSFT store employees have android phones smh

I've seen ones with Windows phones. I'm pretty sure they are not company provided phones so they choose what ever they want and probably choose android so they can snapchat.

Ya know, a dude told me he had an android for Snapchat. Still not very smart to have your store employees displaying different OSes, perhaps they should use iMacs and iPads for transactions during checkout.

Microsoft makes apps for all phones so it's not a big deal. Apple doesn't know how to write software for anything other than an iphone so using a droid or wp in an apple store would probably get you fired.

I guess surface phone is coming with Android. Following news all around since the last month, microsoft has released many apps for android and has provided a better ecosystem for the microsoft apps.

You could be right. Probably not but you could be right.

They could add Continuum to Android. It would be the first time it has happened. I doubt they will continue making mobile platforms much longer. They will just be happy putting their apps on Android and iOS. At least they will then have some exposure. Posted via the Windows Central App for Android

I find it laughable that you get downvoted for speaking what is quite obvious. My Android phone has Next lockscreen and Arrow homescreen launcher. They both get VERY frequent updates....and are functionally much more sophisticated than the W10M lock/home screen. They are both made by Microsoft! ​Microsoft are making Android their exit strategy - and they're doing a very good job of it so far. Better to have quality MS apps on a viable device with a billion users than on an ecosystem with <1% marketshare. Microsoft's shift to Android would seem inevitable if they plan to stay in the mobile space.

With a Microsoft experience on such a level, you can almost call it a Windows phone ;)

One of the few advantages that I have over android and iOS, Free office. Don't take that away. ☹

The Office Apps have been available on iOS & Android for >1 year. The apps, to my understanding, are free, but not "full featured". All this is, is an OEM agreeing to pre-load the apps, so that end-users are more liekly to want to try them.

Well, my friends owning an android/ios say they do not have word, PowerPoint, excel. They have to use some other apps for them.

Well, they either lied or live in some place that doesn't have Play Store support. Posted via the Windows Central App for Android

I will have to look into it.
Pseudo happiness for so many days.

Well, If you are from India (Guessing by your name, forgive me if I am wrong) Office Suite is available for android devices since long and MS Office supports 4.1-7 versions of android

Ok. Just confirmed. They do have office apps. Anyway....

Pretty sure they need an Office 365 subscription to use the editing features. It's free to edit on W10M

Nop. Editing is also free. I don't own Office 365 (and never will) and I can use everything, including editing. Posted via the Windows Central App for Android

Themoonbeam, I can confirm that you CAN edit and Create word documents on iOS. I'm using it without a 365 account. As well as PPT is available. I think all that is on WM is available on iOS. So yeah, that "advantage" has been taken away.

They need to put out a couple windows phones now that they bought Motorola from the evil borg.

That won't happen. You know that perfectly well.

If only Android users had an app store that we could install these from, rather then have Lenovo add them as bloat. Oh wait, we do.

Ppl I install like five apps....fb, ig, Snapchat, maybe bank and twitter, otherwise they use mobile web

the EU or something like that should ban "preloading" altogether, and just ship computers at the "setting up" stage of windows installation

Preloading isn't all bad. Nokia loaded up my Lumias with some pretty cool camera and navigation software. My IBM (yes, I'm old enough to have owned an actual IBM PC), had some very good productivity and enertainment software for it's time. My HP laptops have had a mix of some nice bluray software, fingerprint scanning software, and wifi connection managers all before they were commonplace or got built into Windows. Although that was also a case where they over did the preloading with edutainment apps and boring games. A good compromise would be to select the software that comes "pre-installed" rather than one size fits all.

a good compromsie would be to give users all the software as selectable optional windows updates for their pc, but microsoft ruined that possibility

The difference is that preloaded software on Android cannot be removed...

Yes it can. Posted via the Windows Central App for Android

That's news to me. If I can uninstall preloaded software, then why am I never able to uninstall such things on any of the Android phones I use? (I haven't used any version of Android beyond Lollipop - so maybe it's a new feature in Android?

Those will be removable right? I mean, people might see these as bloat, if they are into Android. Now, if Microsoft strikes a deal regarding Lenovo and Windows 10 mobile, that would do good for Microsoft.

All the stuff that is getting preloaded as far as I can tell already exists in the play store.

All Microsoft needs is Edge to be a stand alone browser app and incorporate SMS/MMS in Skype in Android and they can come out with their own phone based on Android. All the pieces are almost there. Posted via the Windows Central App for Android

Samsung S7 came with pretty much all Microsoft apps plus 100gb of OneDrive (which I didn't get on my Lumia 950)

More profit for msft, I guess.

so with new lenovo device we have to wait xda for a root method first

I suppose they will continue with Windows 10 Mobile some time, then winding it down. And maybe in early 2017 it will be terminated. Most new app project Microsoft doing now seems to be Android related to. So I think it are clear that is Nadellas Mobile strategy for the future.

Microsoft Trojan horse. I think it will pay off, Microsoft needs more people to use their services and to change their mind about their products(o this is a really nice app, o wait, it is from Microsoft?... mmm) Posted via the Windows Central App for Android

We're still talking about the company that broke HTTPS to inject ads, then baked bloatware downloading in to their BIOS in the same year, right? Why would anyone buy their stuff? I didn't see massive layoffs, so I don't know how they can say they've changed, the people who did that still work there. They used a theft protection feature to download their spyware/bloatware, that kind of sick mindset doesn't leave, it just adapts to hide the spyware/bloatware better.

May be the next step is to launch a Moto g W phone

Their next step if they want to lose money. Posted via the Windows Central App for Android

If Lenovo is thinking in small inexpensive tablets they are making a mistake by putting Android instead of Windows 10, full WIndows 10 is much better than Android on productivity, the only reason I would get a Android tablet instead of Windows would be for light gaming, but other than that even for heavy gaming AAA games Windows 10 is better since you can stream AAA games through your Xbox One or Gaming laptop/PC

Is Skype still laggy as it was before on Android?
Windows Central Newsletter
Thank you for signing up to Windows Central. You will receive a verification email shortly.
There was a problem. Please refresh the page and try again.