Lenovo Yoga C930 review: Some big changes to a slim laptop
A soundbar hinge and built-in pen are new to this year's premium Yoga C930.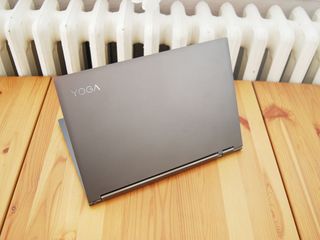 As the successor to the Yoga 910 and Yoga 920 — we reviewed and loved both — the Yoga C930 has a lot of pressure on it to live up to the legacy. It's not any thinner or lighter, the port selection really hasn't changed, and even the hardware inside is mostly the same.
However, if you've been following the 9-series for a while, you'll no doubt notice that the character watchband hinge is missing and that the whole laptop has a more aggressive design when closed. The C930 also has a smaller battery, which will be noticed more if you opt for the 4K display over the standard FHD option. Do these changes work, or did Lenovo mess too much with a good thing? I used the C930 for about a week to determine whether or not it's worth the relatively high starting price.
From $1,400Bottom line: It's a premium convertible Ultrabook from top to bottom. The soundbar hinge pumps out impressive sound, battery life remains impressive, and the unibody aluminum chassis is evidently high quality.
For
Hinge doubles as a (good) soundbar
Modern port selection
All-day battery life
Sleek, premium design
Comfortable keyboard
Against
Stickiness in the touchpad
Screen could be brighter
About this review
Lenovo supplied Windows Central with a review unit of the 14-inch Yoga C930. It has inside an 8th Gen Intel Core i7-8550U quad-core processor (CPU), 12 GB of RAM, and a Hynix 256 GB M.2 PCIe solid-state drive (SSD). The box includes a 65 W charger that uses a USB-C port, and there's also an active pen that's actually built into the laptop itself.
This configuration with the RAM at 8 GB costs about $1,500 at Lenovo (there doesn't seem to be any 12 GB RAM configurations available), with models reaching up to about $1,960 if you opt for the 4K display and 1 TB PCIe SSD.
Lenovo Yoga C930 technical specifications
The Yoga C930 isn't a huge departure from last year's Yoga 920 in the hardware department. You're still getting performance that can carry you through a standard day of work with relative ease. Here's the hardware found in the review unit.
Swipe to scroll horizontally
Category
Spec
OS
Windows 10 Home
Processor
8th Gen quad-core
Intel Core i7-8550U
Up to 4.0 GHz
RAM
12 GB DDR4-2400MHz
Storage
256 GB M.2 PCIe
Hynix SSD
Display
13.9 inches
1,920 x 1,080 (FHD)
Touch, IPS, glossy
Dolby Vision
Graphics
Intel UHD Graphics 620
Ports
Two USB-C Thunderbolt 3
USB-A 3.1
3.5 mm audio
Speakers
Single soundbar
Dolby Atmos
Wireless
Intel Wireless-AC 9260
802.11ac (2 x 2)
Bluetooth 4.1
Camera
Front-facing 720p
Keyboard
Backlit
Touchpad
Precision
Security
Fingerprint reader
Webcam shutter
Pen
Lenovo Active Pen
Battery
Four-cell 60 Wh
Weight
From 3.0 pounds (1.36 kg)
Dimensions
12.7 inches x 8.9 inches x 0.57 inches
(322 mm x 227 mm x 14.5 mm)
Color
Mica
Iron Grey
Lenovo Yoga C930 design
The Yoga C930 demands a relatively high price, so you expect a premium feel and look. It weighs in at 3.04 pounds (1.38 kg) so it's not exceptionally light for a 13-inch device, but the unibody aluminum chassis is solid. There's no flex in the body and only slight flex the lid, and it's balanced well enough that you can open the laptop with one hand. Sitting on a desk the beveled edge makes it look thinner than it really is, and the sides are cut to reflect light for a bit of contrast.
Gone is the watchband hinge that was a key feature of previous Yoga 9-series Ultrabooks, replaced with a unique dual hinge system that has one large soundbar and another smaller hinge. Aesthetically they don't compare to the old hinge, and they're not quite as tight; however, they let the laptop rotate around to tablet, tent, and stand modes with smooth action.
A fingerprint reader is set into the right palm rest far enough away that your palm won't rub it while typing. It's one of the fastest I've tested, allowing me to log in through Windows Hello with what seems like no hesitation.
Everything about the Yoga C930 looks classy, whether it's closed, open, or rotated around to one of its other convertible modes. The lid sits forward when it's flat for an aggressive stance, and open the lid sits flush with the bottom for a close fit.
Lenovo Yoga C930 display
Image 1 of 2
The display unit has an FHD display (you can also get a 4K display at checkout) with an IPS panel and glossy finish. Whether you choose FHD or 4K, the display is compatible with Dolby Vision for better contrast and color. Used normally, I found that the display wasn't quite bright enough to be clearly seen in a room with streaming sunlight, not helped at all by the glossy finish that causes a lot of glare. I tested color reproduction and came away with 97 percent sRGB and 73 percent AdobeRGB, which are not bad results compared to most other Ultrabooks in this arena. Color is not washed out, and you get a clear and vibrant picture no matter what you're using the laptop for.
The bezel around the display is about the same as can be found on most of the upper-end Yoga laptops. It's not the slimmest bezel on the market and the top and bottom aren't the same widths as the sides, but I didn't really notice once I'd used it for a day. The top bezel takes advantage of the little bit of extra room for a 720p webcam with a discrete shutter that slides closed when you don't want anyone peeping on you. I love this addition (I don't have to tear up a Post-It) and am glad that Lenovo is putting this feature on more laptops. The actual camera is not the clearest I've seen, but it's definitely good enough for video conferencing.
Lenovo Yoga C930 pen and inking
Lenovo has thankfully stepped away from the plastic USB-A attachment that keeps the active pen near the laptop when not in use, opting instead for a built-in silo on the back edge. When clicked safely into the silo, the pen automatically charges the non-removable battery. This isn't a full-sized pen, but more of a round pencil form with two programmable buttons on the side. I'm used to the Surface Pen's size so this stylus took a bit of getting used to, but it's comfortable to hold.
You still get 4,096 levels of pressure sensitivity for a natural-feeling inking experience, but there's not tilt support for shading. If you're an artist looking for the best device for drawing, this might not be it, but it will deliver what most people need on an everyday basis when taking notes and sketching pictures.
Lenovo Yoga C930 ports, battery, and charging
Image 1 of 2
The Yoga C930 has the same selection of ports as the Yoga 920, including one USB-A 3.1, two Thunderbolt 3 (one used for charging), and a 3.5 mm audio jack. Here, all ports of located on the left side of the laptop. I loved the USB-A port on the right side of the Yoga 920 — it made more sense for an external mouse — but the right side now holds only the power button. Both Thunderbolt 3 ports employ 4x lanes of PCIe allowing you to do more with your ports, like connect an external GPU for extra graphics processing power.
The 65 W charger uses a USB-C form so you'll lose one of your Thunderbolt 3 ports when your battery is low, but it's not a huge deal thanks to fast charging. From completely dead, I got about 50 percent battery life with the laptop plugged in for only 30 minutes. The second half of the battery takes longer to charge, but not by a whole lot.
With a full battery, I streamed video with screen brightness set at 50 percent and got about 5.5 hours. Going about regular tasks — web browsing, word processing, photo editing — with a balanced performance profile selected, life jumped up to well over nine hours. You shouldn't have a problem with leaving your charger at home when heading to the office.
Lenovo Yoga C930 keyboard and touchpad
Image 1 of 2
It's generally hard to fault Lenovo on its keyboard, and the C930 delivers again. It's a standard six-row setup with your usual F-key functions for brightness, volume (there's no physical volume rocker when using the laptop in tablet mode), and touchpad toggle, and you get three levels of backlight for help working in dark environments. The keyboard is well-balanced, well-aligned, and each key has enough travel to not become uncomfortable when typing for long periods of time.
The Yoga C930's touchpad uses Microsoft's Precision drivers so that you can use the full range of Windows 10 gestures. The single piece — no physical buttons here — has a glass surface for smooth tracking, and it's respectably large with enough room to keep your fingers from feeling cramped during regular use.
You can click pretty much anywhere on the touchpad and receive tactile feedback, meaning the hinge is located near the top rather than in the middle like on a lot of other laptops. This gives you more room to click, but the review model's touchpad seemed to stick or get hung up a bit when clicking down on the top-left quarter. This is likely a per-model issue, but it would be a good idea to test things out yourself before purchasing.
Lenovo Yoga C930 audio
Lenovo has used the hinge space to install a soundbar that runs almost the entire width of the laptop. No matter how you use the laptop — tent, stand, tablet, or notebook — you're going to get clear sound. It uses Dolby Atmos technology to boost its capability, and it really is a fine speaker, especially for an Ultrabook.
The front and back of the hinge have standard speaker holes and sound does come out of both sides. It gets loud, it doesn't distort, and the addition of Atmos makes it seem like audio is not just coming from directly in front of you. The only thing you might miss is enough bass, but let's not forget that this is a laptop.
Depending on what you primarily use your laptop for, I'm not sure the soundbar makes up for the lack of watchband hinge, especially since it's not as stiff once opened. However, if you often use your convertible laptop for movies, TV, or music, this is going to be a huge boon.
Lenovo Yoga C930 performance and benchmarks
During everyday use, the C930 stayed cool and if the fan came on at all I didn't hear it. There weren't any issues — no hangups or stutters or crashes — to deal with, and I was easily able to complete my day's work without having to worry about charging the battery.
CPU
Geekbench 4.0 benchmarks (higher is better)
Swipe to scroll horizontally
| Device | CPU | Single core | Multi core |
| --- | --- | --- | --- |
| Lenovo Yoga C930 | i7-8550U | 4,787 | 15,028 |
| Lenovo Yoga 920 | i7-8550U | 4,485 | 12,297 |
| Lenovo ThinkPad T580 | i7-8650U | 4,920 | 14,636 |
| HP ZBook 15u G5 | i7-8650U | 4,853 | 16,075 |
| Lenovo ThinkPad T480 | i5-8250U | 3,940 | 12,559 |
| Microsoft Surface Pro | i7-7660U | 4,513 | 9,346 |
| Lenovo ThinkPad X1 Carbon | i7-8650U | 5,025 | 14,178 |
| Dell XPS 13 (9370) | i7-8550U | 4,681 | 14,816 |
| Lenovo Yoga 730 13 | i5-8250U | 4,178 | 13,354 |
| Lenovo ThinkPad X280 | i5-8250U | 4,061 | 13,017 |
| LG gram 15 | i7-8550U | 5,033 | 12,906 |
| Samsung Notebook 9 Pro 15 | i7-7500U | 4,431 | 8,669 |
The 8th Gen Intel Core i7 CPU performs as it should, posting up average single- and multi-core scores. It's enough to seriously multitask, but if it's too much there's also a Core i5-8250U option available that knocks $100 off the price.
GPU
Geekbench 4.0 OpenCL (higher is better)
Swipe to scroll horizontally
| Device | Compute score |
| --- | --- |
| Lenovo Yoga C930 | 21,376 |
| Lenovo Yoga 920 | 21,892 |
| Lenovo ThinkPad T580 | 18,879 |
| HP ZBook 15u G5 (AMD) | 42,071 |
| Lenovo ThinkPad T480 | 18,245 |
| Microsoft Surface Pro | 30,678 |
| Lenovo Yoga 730 13 | 21,000 |
| Lenovo ThinkPad X280 | 21,142 |
| LG gram 15 | 22,334 |
| Samsung Notebook 9 Pro 15 | 19,769 |
Integrated Intel graphics won't handle any sort of specialized tasks — like heavy multimedia editing or design — but it's good enough for light gaming and some Photoshop.
PCMark
PCMark (Home Conventional 3.0)
Swipe to scroll horizontally
| Device | Score |
| --- | --- |
| Lenovo Yoga C930 | 3,506 |
| Lenovo Yoga 920 | 2,882 |
| Lenovo ThinkPad T580 | 3,451 |
| HP ZBook 15u G5 | 3,323 |
| Lenovo ThinkPad T480 | 3,254 |
| Microsoft Surface Pro | 3,055 |
| Lenovo Yoga 730 13 | 3,121 |
| Lenovo ThinkPad X280 | 3,335 |
| LG gram 15 | 3,395 |
| Samsung Notebook 9 Pro 15 | 3,542 |
The PCMark Home Conventional test measures how well the hardware in a laptop works together to accomplish usual tasks. Performance is respectably higher compared to the Yoga 920, and I had no issues during daily use.
SSD
CrystalDiskMark (higher is better)
Swipe to scroll horizontally
| Device | Read | Write |
| --- | --- | --- |
| Lenovo Yoga C930 | 2,596.8 MB/s | 806.2 MB/s |
| Lenovo Yoga 920 | 1,756 MB/s | 1,428 MB/s |
| Lenovo ThinkPad T580 | 1,743.7 MB/s | 1,683.2 MB/s |
| HP ZBook 15u G5 | 3,448.0 MB/s | 1,566.4 MB/s |
| Lenovo ThinkPad T480 | 1,738.1 MB/s | 1,174.9 MB/s |
| Microsoft Surface Pro | 1,284 MB/s | 963 MB/s |
| Lenovo Yoga 730 13 | 2,790.6 MB/s | 506.8 MB/s |
| Lenovo ThinkPad X280 | 3,366.1 MB/s | 1,901.5 MB/s |
| LG gram 15 | 554.1 MB/s | 449.6 MB/s |
| Samsung Notebook 9 Pro 15 | 549.9 MB/s | 519.3 MB/s |
Lenovo is using a Hynix PCIe SSD with M.2 form factor. It delivers excellent read speeds and above-average write speeds.
Lenovo Yoga C930 review conclusion
After using the Yoga C930 for about a week, I've come away with the same feeling I had when using the Yoga 920. This is an Ultrabook that's been carefully designed and assembled for a slim but sturdy build that packs an all-day battery and performance hardware inside, and I wouldn't mind using it as a daily driver from here on out.
It does have a few issues — the touchpad is a bit sticky in the corner and the glossy display doesn't quite have enough brightness behind it for easy use in a bright room — but altogether it's a well-balanced package that lives up to the expectations from Lenovo Yoga 9-series.
Who is this laptop for?
This is an Ultrabook with a relatively high starting price compared to its direct competition, like Dell's XPS 13 and HP's Spectre x360, both of which are fine laptops in their own right.
All three are essentially able to complete the same tasks, and all three look great doing it, so you have to decide if the soundbar hinge, built-in active pen, all-day battery life, and unibody aluminum design are really worth the money. Bottom line? If you want a premium laptop with big sound and a better look, the Yoga C930 should be near the top of your list.
Premium 2-in-1 Ultrabook
Living up to the Yoga 9-series precedent.

Lenovo's Yoga C930 asks a relatively high price, but its set of premium features, like soundbar hinge, double Thunderbolt 3 ports, colorful touch display, and all-day battery life, will certainly make sense for a lot of people.
Get the Windows Central Newsletter
All the latest news, reviews, and guides for Windows and Xbox diehards.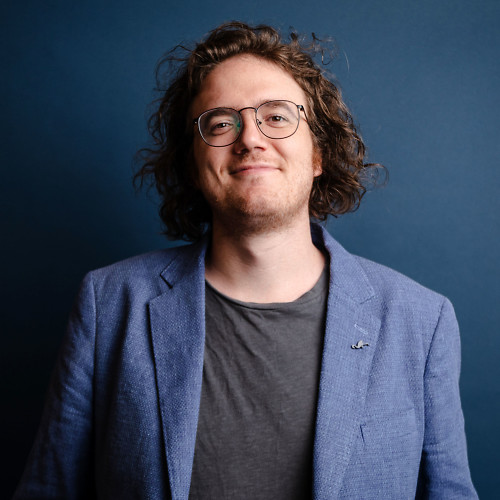 Senior Editor, Laptop Reviews
Cale Hunt is formerly a Senior Editor at Windows Central. He focuses mainly on laptop reviews, news, and accessory coverage. He's been reviewing laptops and accessories full-time since 2016, with hundreds of reviews published for Windows Central. He is an avid PC gamer and multi-platform user, and spends most of his time either tinkering with or writing about tech.