The best PC gaming mice all share the same base characteristics: low-latency clicking, precise sensor, and comfortable grip. The Logitech G Pro Wireless is fairly well aged at this point, having been released in 2018, but it still nails the basics and goes beyond in some areas. I recently decided to make the switch from the wired SteelSeries Rival 600 to the wireless G Pro for gaming sessions, and it's clearly still a top option for gamers. Here's what you need to know if you're considering buying this mouse.
Bottom line: The Logitech G Pro Wireless is a top option for any gamers who want a high-performance mouse. Its ambidextrous design is comfortable and understated, the sensor is precise, and the clicks feel perfect. With a 1ms report rate via the Lightspeed wireless connection, you won't notice there's no cable attached.
For
Lightweight, ambidextrous design
HERO 25K sensor holds up well
Customizable RGB lighting and DPI settings
Wireless 1ms report rate
Super battery life
Against
DPI button placement might be irksome
Logitech G Pro Wireless: Price, availability, and specs
The Logitech G Pro Wireless is available from major retailers — including Amazon, Best Buy, and Walmart — for about $114. In terms of wireless gaming mice this is a fairly reasonable price, though it's considerably more expensive than top wired options. If you're looking for some different options, be sure to have a look at our collection of the best wireless mice.
Following are the G Pro Wireless specs.
Swipe to scroll horizontally
Category
Specs
Report rate
1ms
Sensor
HERO 25K sensor
Resolution
100 to 25,600 DPI
Weight
80g
Cable
5.9 feet (1.8m)
Battery
Up to 60 hours
Rechargeable
Warranty
Two years
Logitech G Pro Wireless: What I like
Logitech's G Pro Wireless is aimed toward esport professionals and casually competitive gamers alike, with a design that's easy to appreciate and performance that can make a difference for truly skilled players. I am by no means a gifted gamer, but I can appreciate a well-built mouse that responds to snap reactions. The G Pro Wireless delivers these things and more.
Coming from the SteelSeries Rival 600 — which is still a fantastic gaming mouse if you're looking for a wired option — moving to wireless is a huge change for the better. Why did I wait so long? Maybe I was unconvinced a wireless connection could feel as reliable or responsive as a wired connection. That might still be true with some Bluetooth peripherals, but there's absolutely no discernible lag between button clicks and input while using the G Pro.
That's no doubt thanks to the Logitech Lightspeed wireless technology. A USB-A dongle is included with the mouse — with a storage compartment on the bottom of the mouse — as well as a six-foot cable into which it can plug. This allows for a closer proximity connection, with as low as a 1ms report time. I have the cable and dongle set up directly above my mousepad, and I've had no problems with connection or latency. The best part is the lack of cable snagging on my desk, causing unwanted drag. Now that I've made the change to wireless, I don't think I can go back to a wired mouse.
Part of the beauty of the included cable is that it can also plug directly into the mouse for charging. It has support on either side of the USB connection, so you can use the mouse while the battery powers up without risk of damaging the port. Three LEDs on the top of the mouse show battery life and will let you know when you need a charge. I charged the mouse once when I first received it and haven't had to charge it again over the course of two weeks. Logitech claims it will last up to 48 hours with RGB lighting enabled, or up to 60 hours with lighting off. I would concur that these numbers must be close to reality.
The mouse is built to be ambidextrous and even includes four removable buttons, two on either side. The buttons can be removed and replaced with flat caps, or they can all be buttons. And thanks to Logitech's G Hub app, you can customize each button. The main left and right mouse buttons are crisp, and there's just the right amount of actuation force. There are no accidental clicks, but you don't have to press hard enough that it interferes with your accuracy. In wireless mode there is a 10ms click latency, which isn't anywhere close enough for me to notice. The scroll wheel is notched and has a firm but smooth action.
The comfortable clicking is just one part of the equation. This mouse is particularly lightweight at 80g, and it has me convinced that a heavier mouse isn't for me. Despite being ambidextrous it's comfortable to hold even for my relatively large hands. There's no padding or grip on the mouse (both things the Rival 600 has), but it's nevertheless comfortable and doesn't slip.
A competitive mouse is nothing if its sensor can't keep up, but Logitech has that covered here as well. The HERO 25K sensor hits up to a 25,600 DPI resolution, which translates to buttery smooth tracking. Most high-end gaming mice are going to offer something similar, but know that the G Pro Wireless can keep up with the best.
Logitech G Pro Wireless: What I don't like
One thing that strikes me as being problematic for some people is the DPI button. I got used to quick switches between DPI profiles using a top-mounted button on the Rival 600, but that ends here. The DPI toggle on the G Pro Wireless is still easily accessible, but it's on the bottom of the mouse. If you're someone who is frequently swapping between sensitivity profiles for work or play, this might quickly become an annoyance. On the other hand, if you're gaming exclusively, there's no chance for an accidental click, which is a bonus.
One other thing to note is that the G Pro Wireless doesn't have the option for Bluetooth alongside the Lightspeed wireless dongle. You can always keep the dongle with the mouse thanks to the bottom storage compartment, but the addition of Bluetooth would still be appreciated, especially if you're in a jam and need to use the mouse with a PC that no longer has USB-A. This isn't a big deal, especially on a gaming mouse, but it's something to keep in mind.
Logitech G Pro Wireless: Competition
The Logitech G502 Lightspeed is another top wireless option if you're looking for a competitive mouse. It has similar performance specs, including 1ms wireless report time. However, it does have a lower 16K DPI sensor and it's not ambidextrous. It's a much larger mouse with way more style, more customizable buttons, plus a DPI toggle on the top. It's very much a mouse for people who like their gear to stand out. It costs more than the G Pro Wireless at about $150.
Razer makes a ton of great gaming peripherals at numerous price points. The Razer Basilisk Ultimate might be the right one for you, especially if you like something a bit heavier. It weighs in at 107g, it has plenty of programmable buttons, a 20,000 DPI sensor, and a more stylized design complete with customizable RGB lighting. The standard price has dropped down to about $100, making it just slightly cheaper than the G Pro wireless.
Another Razer mouse that might appeal to you, as long as you don't mind sticking with a wired connection, is the Razer Viper. Like the G Pro Wireless it was designed with the help of professional gamers, and its design is familiar. It's rather understated, focusing on a lightweight (69g) ambidextrous build, DPI button on the bottom, and 5G optical sensor with 16,000 DPI. You're looking at about a $60 price tag here, making it a great deal less expensive. However, you do lose the wireless capabilities.
The SteelSeries Rival 600 is another wired mouse I love. Comfortable and grippy padding along the side where fingertips rest, an exceptional sensor, customizable weight, and crisp clicks make it a top option as long as you don't want wireless capabilities. It costs about $80, making it less expensive than the G Pro Wireless.
Logitech G Pro Wireless: Should you buy it?
You should buy this if ...
You want to ditch the cable to your mouse without sacrificing performance
You like a gaming mouse with understated design
You're a competitive gamer who wants an edge
You like a bit of customizable RGB lighting
You shouldn't buy this if...
You need many extra buttons for MMO games
You don't want to spend more than $100 on a mouse
You often switch DPI settings on the fly
Whether you're making a switch to PC gaming or you're looking to upgrade your existing hardware, the Logitech G Pro Wireless is a top option for professionals and casual players alike. Its design was influenced by more than 50 esport pros, which is evident from top to bottom.
It's comfortable to hold, the clicks feel perfect, there are customizable buttons (which can be completely removed and replaced with flat caps), and the sensor maxes out at about 25,600 DPI. Though it's a wireless mouse, the 1ms report rate means you shouldn't notice there's no cable attached, except that you'll no longer feel any drag. With the G Pro Wireless, I really don't have to think about my mouse hand while gaming; it just does what it's supposed to do. And that makes it well worth a buy even three years later.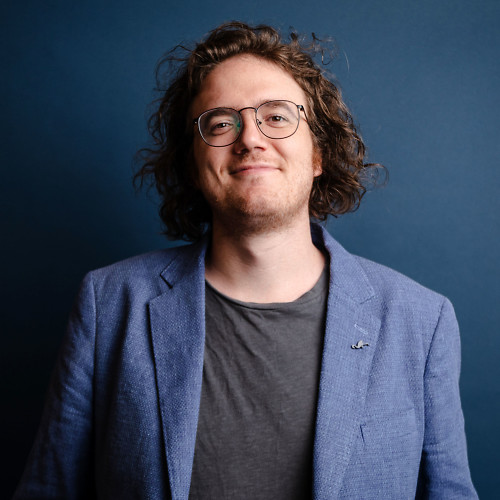 Senior Editor, Laptop Reviews
Cale Hunt is formerly a Senior Editor at Windows Central. He focuses mainly on laptop reviews, news, and accessory coverage. He's been reviewing laptops and accessories full-time since 2016, with hundreds of reviews published for Windows Central. He is an avid PC gamer and multi-platform user, and spends most of his time either tinkering with or writing about tech.