Lumia 1520 passes through FCC, destined for AT&T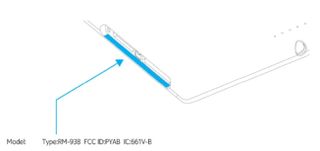 Ah yes, the FCC. The Federal Communications Commission is responsible for a lot of things here in the United States. They're primarily responsible for regulating interstate and international communications over radio, television, wire, satellite and cable. There are many bureaus within the FCC, with various offices to support those bureaus.
One office we're big fans of is the Office of Engineering and Technology (OET). The OET is responsible for overseeing the authorization of various equipment that use electromagnetic energy and maintains this database, which the public can access. That's where we come in and find out when cool products like the Nokia Lumia 1520 visit the FCC and get ready for market here in the United States. Which it just did.
It was a few weeks ago we saw RM-927 pass through the FCC. It appeared to be the Lumia 929 destined for Verizon. It will come out in early November and go for $500 off-contract. It was also notable for being the first Windows Phone device with support for 802.11ac Wi-Fi.
Today, we're looking at two devices coming through the FCC in the same filings. RM-938 and RM-940 are the devices, but are probably the same with a slight difference between the two. We believe RM-938 and RM-940 to be the Lumia 1520. What's the difference between model numbers? They're the same device, but it looks like RM-940 will include wireless charging, while RM-938 will omit the feature. Which means we'll see a Lumia 1520 with and without wireless charging. Thoughts on this approach?
This isn't the first time we've seen RM-940. It first showed up earlier this summer in some data from AdDuplex. Although at the time we didn't see RM-938, but did see RM-937. It's not unusual for Nokia to go through numbers like that when working on products. So RM-938 and RM-940 might be versions of RM-937, but further along in development.
So what else does this filing tell us about the device? We get the physical dimensions of the device. It's big. You're looking at a new smartphone that is 152mm high (about 5.98 inches) and 81mm wide (about 3.19 inches). Unfortunately, it doesn't look like the thickness of the device is in these FCC filings.
Who gets it? You already know AT&T is getting the Lumia 1520 and these filings back that up. On board we have support for LTE bands 2, 4, 5, and 17. So expect it at an AT&T store around you in the near future.
Of course we'll be live from Abu Dhabi to bring you coverage when the devices are expected to be shown. Who's getting pumped for a big Windows Phone device with 1080p display, 20MP camera, and quad-core processor? Sound off below.
Thanks for the tip Steve K!
Get the Windows Central Newsletter
All the latest news, reviews, and guides for Windows and Xbox diehards.