Microsoft Lumia 650 announcement delayed until mid-February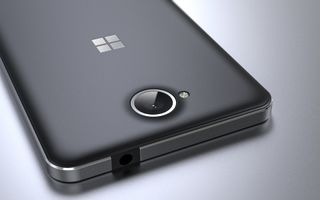 Microsoft is expected to announce the business-orientated Lumia 650 relatively soon, but software issues are pushing the date back even further. Recently, Windows Central revealed that Microsoft was set to announce the Lumia 650 on February 1 through their official blog. Presumably, the availability of the device was very close to that low-key announcement, but now plans have changed.
Sources close to the matter have told me that the date has been pushed back until sometime in mid-February with no specific day yet set. The delay is reportedly due to some last minute software/firmware issues that were found. As to why such a scenario would delay the announcement, it is not too clear. However, if Microsoft were planning to align the statement with immediate availability of the new phone e.g. direct purchase online, such a delay could make sense.
If mid-February is the new timeframe, it casts even more doubt on Microsoft having any significant presence at Mobile World Congress, which kicks off February 22 in Barcelona. Instead, as we noted earlier, the Lumia 650 will be announced with little fanfare, and that still looks to be the case.
Laser cutting
Additionally, I can add that the Microsoft used laser cutting for the metal edge of the Lumia 650. The effect of laser cutting is the band's metal is matte on the sides, but shinier on the edges. Of course, such a high-quality feel will only cast more doubt on why the Lumia 950 and Lumia 950 XL could not have had the same attention to design and detail. One thing is clear: the Lumia team's efforts on this generation of phones were more diverse and sporadic.
More layoffs and 'the last Lumia'?
I hear there may be more layoffs in the Lumia division as Microsoft continues to walk back the purchase of Nokia's mobile division. To counter the layoffs the group under Panos Panay is reportedly actively hiring for mobile. This rebalancing seems to confirm the phasing out of the Lumia brand. However, that is pure speculation at this time.
Let me address the phrasing many sites have taken that the Lumia 650 is "the last Lumia" for Microsoft as in forever. The only thing I have heard is the Lumia 650 is the only Lumia in development and planned for release for this year. Whether or not Microsoft will have new Lumias later in 2016 or early 2017 or revise the brand is unknown. To my knowledge, there are no other Lumias in the pipeline and the Lumia 650 completes the Nokia portfolio acquired when Microsoft bought their mobile division.
Note, however, that Lumia does not mean Windows Phone. Microsoft is actively developing a new mobile phone for late 2016, with the Surface team led by Panos Panay taking the charge. Panay took over mobile hardware in the end of July, so none of that is news or surprising. What that device will look like, feature, or even if it will see the light of day remains to be seen and is Microsoft's more pressing challenge.
Daniel Rubino is the Executive Editor of Windows Central, head reviewer, podcast co-host, and analyst. He has been covering Microsoft here since 2007, back when this site was called WMExperts (and later Windows Phone Central). His interests include Windows, Microsoft Surface, laptops, next-gen computing, and arguing with people on the internet.
Is there anything Microsoft does not delay these days?

The answer for that question has been delayed. More info at microsoft.soon

Epic, couldnt help laughing, although im at work :P

iOS and Android apps, ohhhh; j/k, Microsoft is playing catch up, I think most people that follow Windows phone knows this and have either accepted it or moved on...

Moved on indeed. Both emotionally and from the platform itself.

Done and did that too somewhat, still use my WPs at work but only because I'm trying to get my monies worth LOL, predict they'll be my last though especially if MS continues on with their ways.

For me not near as much and one always needs a laugh or two to brighten up their day ;)

I was worried that I'm the only one.

Microsoft seems to not care for the average consumer, they are interested in the business consumer. Probably this way they are just shedding the average Joe off their consumer base.

There will be no business customers without the average joe. Posted via the Windows Central App for Android

Microsoft do care for the average consumer and show this by looking at the long term view, which is Windows 10 on most devices. Compromises on the way but compare this to the fragmented mess of the Android OS: http://developer.android.com/about/dashboards/index.html Android have no plans to deal with this mess! Apple could be said to care less with a fragmented OS and not fixing Security Bugs for years: http://fortune.com/2016/01/21/apple-ios-9-bug-fix/ All round, Windows 10 shows plenty of promise.

Considering how horrible the software experience is specially on the 950XL, maybe delaying to improve it on a phone aimed at enterprise is the wisest move Microsoft made on mobile, ever. The 650, if aimed at enterprise, will likely be the bridge towards the "Surface phone" if it happens. And agravating enterprise customers with bad software experiences is far far more dangerous to Microsoft than to annoy a hand-full of WP fans, which were the targets of the 950.

The software experience on the 950XL is not horrible. Take a break DJ and stop bashing non-Nokia Lumias.

Sorry but all the non-biased accounts of people's experience with that phone contradict what you just said.

I have used a lot of Lumias and I will still say that the 950xl is really a great device. You should use it as your daily driver and then comment.

You see, I have always said I would never buy a Microsoft Lumia. And I'm a man who sticks to his word. I swor to never buy one and I will never buy one. Now, fortunately for me, there are tons of reviews of the phone on the internet. Many of them from reviewers who are actually trustworthy. And the fact is, there isn't a single trustworthy review that praises the software on the XL. Not a single one. Not even Daniel did it on the 950's review (and the XL review never even came...and I do have a feeling I know why). The fact that, for example, Amazon keeps taking the phone from sale to investigate complaints just reiterates that, no matter how many people did it, at least some people actually returned the phones because of some problem. To pretend that the XL is a great phone with no issues is not helping anyone, starting with Microsoft. If Microsoft (or any other company, really) doesn't get complaints, they won't address an issue. I'm inclined to believe that you do not own a 950 yourself, judging by your own profile and the way you formed your sentence. So, please, do not try to perpetuate something that goes against the concerns that many XL owners expressed.

Out of curioisity, why did you 'vow' not to buy one?

These days it's not about buying what works for you and that's that, it's about telling others how you swear off *insert brand* to get +rep and achieve self validation.

I opposed the attack on Nokia's D&S service. I thought it was a mistake, even for Microsoft (something history ended up confirming). But most of all I didn't like Ballmer's-Microsoft attack on Nokia, who was nothing but faithful to WP and did their best to make the OS happen. So I simply vowed to never buy a Lumia phone from them. It wouldn't be coherent to oppose something and then spend money on future products out of something I opposed. I always said my loyalty was to Nokia, not WP. Without Nokia I would jump ship. As such, I simply kept my word. Never bought a Microsoft Lumia and jumped ship as soon as Nokia left.

What loyality dude? these are just phones, you use the best experience provided (which is a matter of opinion) - I agree with most of what you said but you lost me at "loyality to NOKIA". I don't use Windows Phone because I'm loyal to Nokia or Microsoft, I use it because I don't like android and always thought apple products were way too over priced, Windows on the other hand is smooth, simple and has a lot of potential so here I am. if MS fails to achieve what they want in a year or two I'll be switching platforms (unfortunately) which I really don't want to. but, you know, loyalty doesn't get my **** done.

Why do you say it was an attack? Nokia got rid of paying around 20000 jobs and also got a whooping 7.2 billion for a division that was losing money.

DJCBS, for having jumped ship you sure spend a lot of time on a forum that focuses on Microsoft products. We all know you like to complain but something seems awfully inconsistent here.

Lol. I own a 950xl and i am typing from it this moment. You are a very biased fellow it seems. My policy is to never believe in what the Internet reviews say about a mobile until you get to use it. People warned me from wp but i use it and still love it. So DJ you can sing praises for Nokia as long as you want( heck, i still love my old Nokias) but that doesn't mean wp and overall the new Lumias are bad.

Ha! DJCBA has ALWAYS been a very biased fellow. Very full of resentment. My 950 had been pretty great... admittedly not reliable as a WP8.1 device. Needs a reboot once in a while. Occasional problem with the picture processing. But not too bad for a new os.

Here's the difference between you and me, Pallav: 1 - I never pretended to be anything I'm not. I never pretended to not be biased towards Nokia. Never. 2 - My policy is to believe the work of people I trust, regardless of where they work. If they work on the internet, that's fine. For example, I am much more prone to believe a review from Daniel or Richard on WP than anything out of WMPoweruser. And every single reviewer I trust reported a bad experience with the software on the 950XL. 3 - It's funny that you keep bringing Nokia to the conversation. I did NOT mention Nokia im my original comment. That's a bit of a paranoia of yours, no? Actually, if you read my comments, I didn't mention Nokia ONCE in them. The first comment I mentioned Nokia on was when I answered a direct question on why I vowed to not buy MS Lumias. So...perhaps dial back your paranoia with me and Nokia? Yes, I sing the praises of Nokia. Gladly. Yet, curiously, I didn't do it once. 4 - And another thing...you do realise I only talked about software, right? I said not a word about the hardware. Not even about the Snaptoaster 810 inside the XL. I mentioned the software experience, period.

Dude you need to take your pils. The new devices are excellent. Sure we would love for windows 10 mobile to be complete but reality is it's not. So you not buying one is your problem. The 950 I own and love. Steller device. Just do us all a favour and go buy an android.

Great! I don't know what model I should buy. 1. Bugdroid 2. Lagdroid

Try this:
3. Stock Android, which nowadays is neither of firdt two ;)

Lol . Adddroid describes it perfectly

@DJCBS.Being a day one 950xl owner, you must have read only bad accounts. My favorite feature other than windows hello is being able change out the back plate without needing a case. This allows me to switch up colors based on my mood. Currently rockin original white along with a mozo white and mozo black. Eyeing the blue and orange.

What you describe as your favourite feature - changing covers - is a hardware feature. I never mentioned the hardware of the 950/950XL in my comments. I simply talked about the software experience. All the bad reviews are about the software. So...

DJ What device do you use.

The only issue I had was the lack of visual voicemail on teh dual sim version. I return that one and bought a single sim international version and it has been working perfectly. No crashes. Hell, I haven't even experienced any app crashes since I started using it which was a constant issue on the 920. The only issues I might complain about is some of the features that were available on 8.1 that were removed from windows phone 10.

You guys are definitely lucky. I'm a day 1 owner of the a 950XL. I've been enjoying the gimmicky windows hello. However, the phone is less than polished for sure. I'm ok with the hardware even though I would have preferred a phone more aesthetically pleasing to the eye. The software in my opinion is still an issue. I crash at least once a day still and some apps appear to crash often. I'm on the latest insider build which is much better than the build shipped with the phone. My battery life have improved drastically with the last update (very happy about that)!! I wouldn't trade the phone but I wouldn't recommend the phone to anyone yet either because I fear they would run away if not a Microsoft mobile fan. Maybe I have a lemon but I don't think so after reading similar complaints. I'm rooting that MSFT will fix the software soon. I really want a Surface Book but I'm concerned about the experience there as well.

Interesting philosophy. Any good review is not trustworthy and you refuse to buy one as well. That's a pretty solid case for not liking one. That said, myself and family have 2 950s and one Xl and all are on .63. They aren't perfect and occasionally have hiccups but for what is technically prerelease software its nearly as stable as release. I know, the phones were released so the software has gotta be release. I don't think that way because if Microsoft felt it was release quality they would actually marketing it.

Don't judge me by yourself. The reviews I consider trustworthy are from people whose work I know and got to trust over time. That includes people like Daniel, Richard, Phil, Alex for example here on Mobile Nations. Or Michael Fisher or Paul Thurrott, or Joshua Vergara etc. I don't always agree with their reviews. For example, I never agree when Daniel says a phone that uses circus colours has nice colours. But that doesn't mean I can't trust the review to be honest. On the other hand, I don't tend to trust most reviews out of WMP for example, because they are never ever objective and only sing the praises of Microsoft even when everyone else is pointing the finger at a very obvious problem. "I know, the phones were released so the software has gotta be release. I don't think that way because if Microsoft felt it was release quality they would actually marketing it." I don't know how things work where you're from, but Microsoft is marketing these phones and the OS in them here. So they considered the software good enough for the general public. They don't say it's beta software (even though it pretty much is) nor anything alike. So the software on the 950/XL IS commercial software, no matter how you turn it. I wouldn't say a word if the complaints came only from people using WP10 on older hardware. But the fact is, people are complaining about the software released on the 950/XL.

My 950 is a remarkable and satisfying device. Not without occasional issues, but literally every phone has them. Typically iPhone reviewers just don't acknowledge them, and Android users expect them and doubt ding the device for their presence.
WinMo reviewers seen to have a much higher standard.

I don't know why but the problems only seen to be around the XL Version, the extra Screen Size is causing the problem. Also W10 is never going to be a finished Product,

This guy has spoken the honest truth. How long are we gonna pretend that everything is well with Windows 10 Mobile?! There's nothing wrong with the Lumia 950XL or 950 hardware specs apart from the ugly design but the Windows 10 Mobile OS on it is trash. I was so angry today while at work, wanted to take a photo very fast and phone said something went wrong. Tried 3times and got same response on a supposedly high end Lumia 950XL. I think Nadella should just kill the phone division and focus on Surface line of products.

just kill the phone division? don't be a drama queen!

Well unless you get to see a lot of your friends using them, you are basically declaring that both your prejudice and subsequent ignorance are virtues.
Do you live in Wasilla? I understand that attitude is considered clever there.

And to come to these weird-ass conclusions without OWNING one makes you miopic at best. Move along.

So now facts are "weird-ass conclusions". Ok. Do this: buy a barril of nuclear waste. And don't you dare telling me you won't because it's bad. You can't know it just because other people said it is. You need to own the barril of nuclear waste to know it's bad.

You excel at spewing drivel.

So because no-one 'praised' the software it is therefore 'horrible' ? Interesting logic

No. It's not because no one praised. It's because everyone pointed the software as the major problem of the phone. Quite different.

When 1520 was released it had really bad reviews but since I always wished for a windows phablet I had to buy it. After 4 months of terrible reviews I decided to buy one and it was perfect for me I didn't experience what the reviewers were saying! I would buy 950XL today if I didn't have this (still) amazing 1520... The internet is home for the sickest trolls

That's funny because the 950's and the 650. Are Nokia leftovers. They are basically Nokia phones.

No, they are not. The only think "Nokia" in these phones is the design which came from old designs Nokia had in portfolio which, since microsoft bought them, they might as well use them. Nokia didn't move a finger in the development of these phones. Heck, Nokia never even finished the process on the Nokia 930 and 830, which went to production already under Microsoft's watch.

I owe an xl. It is an android experience, feel like;). So, after all, that bad is absolutly not. Mt only complain is the build quality;).

Why the hell are you commenting on windows phone if you have never used one...

I like your positivity but you need to throw a dose of reality in there. Not everything and every product that Microsoft makes, especially as of late, is without issues and as great as you would try to paint it out to be. One picture at a time -- LG V10

Could it not be the fact, alot of people don't understand Windows 10. The fact it's so very different from what people know as Windows. W10 will never be a Complete or Finished Product, it's Continually adding updating,you have to be on top of it, and probably not everyone understands that aspect of W10 Mobile or PC.

Why bother with an unfinished product when there are plenty of finished products to choose from? Posted via the Windows Central App for Android

I brought 2x 950xl for a work colleague and myself, and for me there is very minimal problems, I get the odd hick up, but to me nowadays that is noting unusual in any technology, albeit a phone, digital SLR and even the command system in ,my car, there have always been configuration conflicts on OS, and the magnitude of what Microsoft have created in their vision is mind boggling, few people like win7 on release and now it is looked upon like a flawless OS, believe me, as an early adopter win7 was diabolical at first for my business... a lot might not like glitches but to me it is part of the journey, and a screen flicker once in a while is NOT the end of the world... Going off track here, the 950xl is a great step up from my 930, glad I took the step, my colleague loves his after moving from android.

My XL is not perfect, but it isn't horrible either. My only grip is that this device looks mire "premium", whatever that is.

Would be awesome if it looked anything like the 650 in the article.

Hello peachy glad you managed to get hold of one.

@djcbs with all system apps, firmware and .29 os updates my 950xl is become in a good state What does not work at all is continuum with the ms wireless display adapter and the terrible foto app

Please tell me, how much time took to recieve the continuum?

I have the 950XL have had no issues with software. I had issues with my 920 running windows 10, but the 950XL has been good. Only software issue is the lack of developer support. What issues are you referring to?

Lol, "all"... Please don't make yourself look dumb. We can agree that many have issues and many of those issues are not acceptable. But to claim that everyone has the same problems is ludicrous. I personally have a 950 XL and have had issues with Windows Hello and nothing more.

LOL at "non-biased" you just made yourself look like dilly with that one. You are aware there is ALWAYS bias, right? Its natural human behaviour. So just close your mouth next time; may prevent you looking stupid.

Oh really... And consumer reviews average 8.2 and 8.6 for the 950 and XL. Yeah... Maybe you just like to read the negativity and can't see that the positives are A LOT more common.

950 here, full of severe bugs... Not ready for consumer, only beta test.

Best to ignore this troll. His salty nokia tears are still delicious

Not as delicious as your WP-fan tears every time Microsoft stabs the corpse of WP. I'm already salivating thinking about the tears you'll cry again when Word Flow comes to Android. Or Live Tiles (which is bound to happen sooner or later).

They are called widgets on Android. Same thing as Live Tiles but actually useful. They can be interactive and show you more information. Live Tiles are merely gimped widgets. Posted via the Windows Central App for Android

You don't even own the 950 XL. I got mine at launch and with the new firmware and latest build it is the fastest and longest lasting Lumia I've ever owned and I've own more than 10 different models since 2007. And 650 cannot be aimed at Enterprises anymore since it lacks Continuum imo.

See my answer to Pallav above, because it's the same answer to you.

The hardware itself on the 950 XL is solid. Nothing wrong with it, everything is top of the line and current for its time. I have no complaints on that. Software is where people have issues and there have been a few builds released since it's debut. Each one improving over the other. The firmware was the icing on the cake for my 950XL. So to dismiss the phone entirely because of W10 Mobile is missing the point. Especially since the 950 series isn't the only way to try W10. Pretty much any Windows Phone can get W10. People can dismiss the OS as its not polished yet but to blame the 950 series for W10's failure is premature.

I don't even agree with that. I have the latest W10 running on my old L810 and it's fine.

I didn't mention ONCE the hardware. In case you can't read ;)

Then your entire argument is moot. Thanks for making yourself look like an idiot. Your whole argument is nokia had no hand in this thats why its a mess, but now you are saying you havent mentioned the hardware? Please remind me who worked on the software for all nokia phones prior to the purchase? Whats that? Microsoft? Ok so you can go home now and shut up.

You hit the nail on the head !

I'm glad to hear the firmware made your phone much better, i was wondering about that. But really W10M on my Lumia 928 is by no means a pleasant experience. In fact if I have time this weekend I'm rolling back to 8.1. And If I find I miss better music experience, better email client, better control panel. much worse messaging I am getting an iPhone cause work now pays for my phone on Verizon.

You know anyone can look and read the forums from experiences from people who do own the phones he's referring to. It's not a big secret or anything. The forums are the most telling place from actual users. One picture at a time -- LG V10

...anyone can look and read the forums from experiences from people who do own the phones he's referring to. It's not a big secret or anything. The forums are the most telling place from actual users. 1,000 times this. When the moderators aren't banning people for trumped up reasons, the forums can be a source of reviews from all sides of the spectrum. You take the good with the bad. People shouldn't be discouraged from expressing their disproval of the direction Microsoft is taking or commenting on hardware they haven't purchased because of specific reasons. Everyone is entitled to their opinion. Windows Central's forums are the only Mobile Nations forums that I have been banned from because people are just a tad too sensitive when their precious is called out for being second-rate.

"Everyone is entitled to their opinion​", yes, but it doesnt mean everyones opinion is valid. You do know that right? And invalid or baseles "opinions" deserve to be ridiculed. "everyone is entitled to their opinion" is the battlecry of the moron. Dont make yourself look stupid, avoid saying that again.

I miss my banned names...

There must be differences between batches, because random reboots (once or twice a week) have been the only real quirks on my 950XL. No resuming/loading problems, battery life is good (though not as stellar as 1520 had) The only thing that annoys me is that I can't focus on moon or other "infinity" targets

I don't think its about batches. It's software. Depends what apps you have running and which ones you allow to run in the background. Also will depend if you did a hard reset or not to get W10 and every so often to start fresh. Starting from scratch also helps as opposed to restoring especially from an 8.0 device. So it's alot of things. My 1520 did some random reboots using W10 and never did that on 8. But I knew exactly what I was getting each time Now W10 should probably do a better job at managing ppl's use to normalize it. But that's why we keep going back to software.

I find the random reebots occur almost exclusively when running specific 8.1 apps on my 950XL. Its definitely a silverlight app compatibility problem. I do get some odd behaviour from some 8.1 apps occasionaly.

Spending $650 on a phone that reboots in 2016 is unacceptable. Posted from my Note 5

Took Apple 2 years to fix a security bug: http://fortune.com/2016/01/21/apple-ios-9-bug-fix/ That's unacceptable right!

As of today yes. My 950XL easily beats the 1520 running the same build of Windows 10. No contest. The closest competition is Windows 8.0 on 1520 vs W10(build .63 + new firmware) on the 950XL. The minute Cortana came with 8.1 i was no longer getting 2 days of light use on my 1520. I now get 2 days of light use on the 950XL.

Maybe, with the delay, they can bring W10M - and 650 finish - to the level of Surface 4 and Book: HW and attention to details is there, SW drivers not so :)

Studabaker anyone? Microsoft needs to re-brand the next phone to something that could be as iconic as iPhone or Galaxy. Lumia as a brand is gone. It used to have a Euro-chic image because Nokia was as close to Euro-chic as any company could be being based in Finland. But iOS, Android and Microsoft pretty much worked intentionally or not to kill the Lumia brand. That Microsoft even kept the xxx numbering system this long is a surprise.

Why anyone would pay the slightest attention to djcbs is a mystery. He hates windows phone and has for several years. He bias against phones he never had in his life. We have both 950 models in our house at least.

Man, it has been pretty damn bad... Nevertheless, the last two updates helped a lot. Actually, the last update made it really close to 8.1... I can honestly admit that it's pretty good now... Still lacking some things (Edge), but it's good.

Yeah but now think about the average consumer experience. The consumer who doesn't care about updates (which is the majority) or that isn't even part of the preview. An average consumer that gets the XL and gets that experience out of the box. And now imagine that consumer is a corporation. I'm baffled by the amount of stupidity in some WP fans that just refuse to admit that maybe releasing phones with what is at best a beta-version of the software was a bad idea.

I'm often baffled by your stupidity. So I know how you feel mate.

Microsoft knew going out of the gate that the average consumer wasn't going to be buying this phone-its an enthusiast phone-so the "average consumer" argument is a moot point.

Every release of W10 is like a beta as it's never completely finished & constantly evolving.

Well, all OS's are in this position really - for example see this: http://fortune.com/2016/01/21/apple-ios-9-bug-fix/ And that is security based. Android is currently a fragmented mess and have no plan in place to fix this - Microsoft in comparison is close to Windows 10 on the majority of devices.

Took Apple 2 years to fix a security bug: http://fortune.com/2016/01/21/apple-ios-9-bug-fix/ And iOS 9 fixed a lot of issues in iOS 8 - on your reasoning that makes iOS 8 a beta OS that should not be released to the public. Android is a complete mess of fragmented OS that Google have no plans to fix. Microsoft plan Windows 10 on all devices and yes there will be issues

Considering the .63 build is almost perfect on my 735, is the firmware that bad on the 950 and XL? It's the same build of W10 after all

Nah... It works good. He doesn't own the phone and goes by what is written in the bug threads and gets excited that people post bugs in those threads.

How is this delayed when it was never even officially announced in the first place

My guess is that the delay was to upgrade the chip to a Snapdragon 617. That would allow for Continuum and make this a proper w10m business device. That is purely speculation and make be technically difficult if the whole packaged was designed around a different chipset.

A change like that would be essentially impossible at this stage.

I agree, but here's my reasoning: Introducing Continuum to the Snapdragon 617 couldn't happen overnight, so it's been testing a while. However, they'd very early know whether they could do it, but not how long it'd take. While that's happening you have team modify the 650 to take the new chip. That gives them months rather than weeks. All that said, I agree that my hope is still rather pie in the sky.

A more likely reason is they want more time to polish Windows 10 mobile so the phone's hardware doesn't get trashed because the OS isn't ready.

Change of SoC is not something that can be done in 2 weeks, not even in a 2 months..

That would be a good guess considering snapdragon 617 is a listed processor using Continuum according to Microsoft. The 950 would have given MS practice with the A53 processors. The delay could be in the supply line and less to do with Microsoft in this instance. The previous rumors of a less powerful SOC could be just that and hopefully not true.

You can't change chipsets in a month.

Who said they where changing chipsets in a month. Why release the 650 with a processor that is less powerful than the 635/640? The phone division might be screwed up at MS, but I doubt they are that stupid. 617 Snapdragon is listed by MS - 720P display, 2 gigs of ram with 8 cores of A53 goodness for continuum. That SOC makes more since than the rumored SOC. Could be wrong, but that SOC compete directly with the Moto G under $200 price point specs that the Lumia 600 series aims for.

It's only been delayed for a few weeks. It's impossible to change an entire SoC in a few weeks.

I don't understand the big deal. Microsoft has made no announcements at all about this phone. So how come it can be delayed. If they had announced 1st Feb and then changed it That would be a delay. This is just pure speculation.

Mostly they are cooking a bigger OS update, so it will come out with phones at the same time.

I bet they've even delayed announcements about delays.

People complaining about the delays of a phone they would not buy anyway... the heck?!

There does seem to be a lot of delays lately...and not just from Microsoft. Movies, games, software, hardeware, etc. So many things are getting pushed back.

@John2012:
Can Daniel, or anyone else close enough to Microsoft to be in the know, please tell us of how many people the Windows Mobile team consists right now?
Have Satya Nadella's constant lay-offs already shrunken down the number to five or less already?!

And I'm still using old trusty Lumia 520 with W10M. It's my only phone and it isn't perfect, but gets the job done, sometimes it freezes but hard reset fixes that. Soon I shall get Lumia 640 and old trusty 520 shall finally get his well earned rest. In next month I have had 520 for 2 years. :'). Let's see when I'll get the 640!

Why waste your time and money on a dead platform. It doesn't sound like Microsoft is making any more Lumias. Doesn't sound reassuring for future support. How long will they update the phones after killing the brand? Will they at all? Everything keeps getting delayed. Eventually they may just kill the update completely and say it doesn't work. Posted via the Windows Central App for Android

36 months. We have a minimum support guarantee... Google doesn't.

Actually, Android is currently a big fragmented mess that can't be fixed. Where as Microsoft is vetting close to Windows 10 on the majority of devices. See the official Android Dashboard for fragmentation: http://developer.android.com/about/dashboards/index.html Long term Windows 10 across all devices from PC's to Tablets, Xbox, phones and IoT's is more secure and promising than Androids messy OS.

If they might restructure the nokia mobile division even more and Panos team is hiring, doesn't that mean they moving people to the Panos team? If there will be no more Nokia/Lumia then it is normal for Panos to resize the team to fit his portfolio and the volume of devices they want to deliver

Maybe we should be asking, did Microsoft ever officially annopunce a release date? Maybe they did and I missed it, but many of these "official" release dates are in reality rumors.

Nadella's new executive suites designs are progressing super fast.

I don't understand why people think that an unannounced product is delayed. There was never an official release date.

Haha, two days after I asked if MS does anything on-time...

Hmm, if they kept delaying Windows 10 Mobile devices to fix software issues, none of us today would even have a 950/XL or 550.

Microsoft should just announce they are making a new *Lumia Insider* program and release the phone as is as a feature of the program. You just have to pay the cost of the phone to be a *Lumia Insider*. Heh heh.

Nice. It would feel like we have prototype devices, which would be cool. They should give it to us for maybe half the price though, since we'll be "testing it" for them. Then we can also test their new surface phone too by trading in our 950/XL.

See what you did there lol

May be they want to delay it so they can change the label to L550+. :-(

So I'll gift my sister the 640XL instead......

Apparently you dont like her...

It looks nicer but it has a worse processor. it should have been called Lumia 555 or 558.

**** Microsoft is delaying everything
WP 10 for old phones delayed
Now 650 delayed
If Microsoft keeps this up they will have to shutdown mobile business soon

Haha ya right. If anyone expected W10m to be rolled out to old phones before February, then they were kidding themselves. Nothing gets done right after a holiday break. Rolling it out in January would have been almost impossible because they were off the last half of December. The 650 can't be delayed if they haven't announced it. For all we know this is vaporware. MS has no interest in dominating the smartphone market right now, but they're clear that they are committed to the market and the users.

Good idea. Nobody needs another half-baked release, especially not an affordable one that might actually sell. There's no pressing need to come out with a phone right now either. Let's face it, Windows 10 Mobile is for small devices, not specifically for phones. They are much better served by improving the OS and letting it come out in the Panay-team design later this year.

Guessing that's why they didn't push the update for the 950,XL,550.

What update? My 950 XL is on the latest public release. Only the insider program has a newer version.

The latest update from the insider program was suppose to be released a week and a half ago to 950,XL,550 not on the insider program.WC even posted a article on this.

Why are people so impatient? I don't know about anyone else, but I'd get much more annoyed at a faulty product than a two week delay in getting it - and in all honesty, most commenters are so focused on printed specs that they've already dismissed this phone. If it needs fixing, it needs fixing. It's the same with Windows 10 OTA.

Because they announce something without checking it 100% and then delayed. I agree with you about half baked products but this is much annoying. Windows 10 mobile should be ready. Remember that they announce it last year. this problem is big one even on the eyes of most hardcore fans of the company. And Windows insider is not a solution to the problem for those that wait much. Whatever happen insider staff is beta and you can't trust it enough even when it's close to final release. I have Windows 10 from insider on my Lumia 520 and in my Lumia 535 and I can see that I tell you. On my 640 XL I'm still on 8.1 and I am very curious to see the final product on this phone.

The insider program is the reason for the mess. A lot of newbies installed wm10 beta builds and started ranting against it even before it got released officially.

The Lumia 650 hasn't been announced, it's just been leaked, so it's a bit different but I understand your view. Windows 10 Mobile had to be announced that early to get the Insider program rolling, though, and also to show everyone that they had big plans for their new OS. What if they announced Windows 10 alongside the x5x series in October? With the Windows 10 July release, no-one would have known how the universal OS concept was supposed to work, and Windows 10 loses some of what makes it so ground-breaking. Maybe it should be ready by now, yeah, but it worked well to be announced when it was. It's different to just one phone model in many ways.

What is going on with Microsoft? Everything seems to either be delayed or coming soon? Do they not care about their customer base? ( or Their own brand for that matter)

The 650 info is all leaked info and nothing official from Microsoft. You can't have a delay if the public hasn't been told it's coming. Windows 10 mobile is a delay.

Microsoft delaying? I don't believe it.

Hahahaha MS can't do anything but delaying :'D

The more they delay, the quicker they will accellarate their end

The metal band sure looks great. Why they didn't give it on the 950/xl is really disappointing. But 650 the last Lumia? Hey i love the Lumia brand and was drawn to wp because of it. If there are no more Lumias, then......

I think the 950 XL is quite revolutionary for the replaceable back... Anything fancier would have increased the cost/price, a lot of people will put a cover over their phone anyway and with the 950 XL you're pretty much encouraged to customize it while it allows you to keep it extremely thin. I call that revolutionary and a major selling point. The 650 does look gorgeous though, but a bit too much like an iPhone in my opinion, but I guess that's what a lot of people want.

Replaceable backs have been around since flip phones! WTF are you talking about!?

Now now, no need to swear, if you require clarification I'm very happy to oblige... What I find revolutionary is not the fact that this phone allows you to replace broken or damaged parts but that it encourages users to customize the hardware instead of just covering it with a case... was it more easy to understand what I mean this time?

Try this on for size....ANNOUNCE NOTHING UNTIL IT IS 100% READY TO GO. The only large company that announces devices and you still cant get them 10 months later.

Of course they have bugs that prevent release. Someone please name one Nexus or iPhone release that was delayed cause of bugs they didn't know about? Please, I'll be here waiting. For Android it has to be Nexus cause they control both sides of the ball like Microsoft does with the Lumias. They should just go ahead and put the nail in the coffin, just release it like the L950 with promised fixes "coming soon"


....They just delayed announcing it probably for that exact reason. If the 650 hadn't have been leaked, no-one would even know this decision had been made...

Marketing departments leak tidbits of information prior to release to get the hype train started athough with Windows Phone the hype train isn't very long. :) Sometimes they even operate off a timetable when to 'leak' information to certain people and publications.

They didn't announce it... It was leaked. We shouldn't even know about it or the delay for that matter.

*deleted again* comment section is broken for me :(

Show me where MS officially announced a release date for this phone.

Ah, but then what would we have to talk about and look forward to?

So I re contracted my mobile service with a galaxy s6 edge+ Had enough Microsoft bullshi Cyas

Galaxy's are the most bs android devices ever made.

You have never used a flagship Galaxy then. They run perfect. I agree touchwiz is kinda lameish. But put on a different rom and see the speed. Android is no longer living in 2008. But I can't say that for Windows Phone. It's been so long still shitload of features missing.

The touchwiz is officially given on galaxy's and loading a rom is something unofficial. But the specs are great on s6 and stock android would work like a charm on it.

Do you even own a Galaxy S6 or a Note 5? Other than RAM management the phones run like a breeze. Posted from my Note 5

Put on a different ROM... m'kay... yeah. Wow.

Galaxy hardware is junk from my experience. My brand new phone, the GPS is broken, sim card errors all the time, cheap thin plastic back cover, missing screws.

sgs6 and 650 are not even in the same ballpark. Invented excuse :)

Put the Google Now launcher or Nova Prime and change the theme to a more stock like appearance and you are done Posted via the Windows Central App for Android on my Lumia 950 XL

18% of their phones get updated... Good luck with that.

Okay they are laying off people so they could hire new ones? That doesn't sound sadistic at all... Can someone explain?

Laying of people at the Nokia plants around the world but hiring people to work in the Microsoft facilities. I hope they extended those employees a job offer at a MS location.

They fire people in Finland to hire them in the USA. Simple. And a nice lesson to the Finnish government who swallowed the bullsh*t Microsoft sold them about keeping all operations in Finland.

www.microdelayed.com/coming_soon

So are these images leaks or renders?

Images of leaked renders.

Rendered images of leaks.

of leaked renders images.

Is it dual sim? Maybe they are still on the multi year process of trying to figure out how to make visual voicemail work...

This last build is a train wreck. Random rebooting, overheating, app forcecloses on native apps, sounds crackling, no sound randomly making calls. I left android to avoid these issues. I hope they get it all fixed before RTM.

My 1520 likes to reboot after the last insider update.

I really don't understand the opposite experience of people with the builds. You have constant rebooting and I've had none on three separate phones. It's weird.

This build has been pretty buggy.Even my screen randomly comes on too.

Now, I'm undecided. I was looking at getting a Lumia 640. Now that the 650 is coming out, should I wait?

If you can, I would. Worst case scenario you don't like the 650 when it is announced, you would still be able to get a 640 from somewhere.

Wait for the 650 if you can wait until February or March (random delays). It's better to go with the latest hardware if you can afford to do so.


Dont wait, by the time its in the stores you'll be another three months down the line. Besides, the software is way better on the 640. I don't see MS getting the mobile 10 software sorted for at least another three months, but it could very easily become 6 to 9 months as well.

If Ms would release replacement backs like this for the 950.....

Agreed, I don't want a Mozzo leather back. They look nice, but I like my polycarb shell.

Maybe 650 is the first MS phone that has styling and laser-cut and fine details from Panos' shop. Maybe Lumia team got him drunk enough to promise that ;)

To be fair to ms. It does look like a really nice phone. A lot more classy than the 950/xl. Think I might hold off my upgrade for a bit longer....

I'm tired.. :( My last friend with wp is also leaving to moto g3. I've nothing to suggest.. What can suggest him for his 720 replacement.. Nothing is out there now.

Daniel, you might feel your sources' information is solid, but unless you're willing to name them, then your original story (and this one) is still just rumor and speculation. As such, as no official date for the announcement has been publicly given, it cannot be "delayed". It will happen right on time, when Microsoft decides it is ready to announce.

Who the hell names their sources? You're kidding, right?

Yeah, I am amused. Daniel has legit sources, not wannabe ones, and naming them, would mess up the dynamic. So yeah no.

That's not how journalism works Posted from my Note 5

The date was set long time ago, just look at The date on this picture. Noone should be surprized. http://i1.wp.com/windowsphoneblog.it/wp-content/uploads/2015/12/Lumia-65...

It's showing "Saturday 20th February" which means it has to be in 2016, since in 2015 that day was friday..

http://www.troll.me/images/angry-obama/give-that-man-a-medal.jpg

Ha ha ha ha ha... Lol lol... Pathetic ... Microsoft can never keep up there commitment... Lol.. One of the biggest organization does not release anything and complete on time lol.... Microsoft is surviving only of PC now even most of the people are switching to apple.. In couple of years Microsoft is a history....lol...

This phone hasn't even been announced yet. They've broken no committments, no promised dates. MS will not fail in a few years. They essentially own the PC OS market, that alone is enough to keep them going, yet alone all their enterprise services, Office, Skype, Xbox, Bing etc.

Agree LondonLumia And as for Apple.... http://a.msn.com/r/2/BBogo3s?ocid=News Microsoft changing the whole OS to work across all devices will take time, simple.

They don't have time, it is already too late. They will never be able to get app developers onboard as websites are crossplatform and just as powerful. Without mobile users, tablets and phones, there is no reason at all to create apps for Windows. Android already has a huge headstart and has a good chance of eroding the desktop/laptop market when the new version is released. It won't be surprising if Microsoft gives up completely with mobile. Buying one of their new phones now is risky. They could kill support within the year, especially if they are not compatible with whatever the Surface phone ends up being.

If what you say is true, then why are there still so many people complaining about the "lack of apps on Windows Phones"?

What does that have to do with it? There are not enough Windows Phone users to get developers to care and their never will be. Posted via the Windows Central App for Android

Ok, I see what you did there... You noticed the lack of logic in your statement when I pointed it out to you and then came up with a different argument. Unfortunately for you again one without logic to it... If developers didn't care about phones with Windows on them, then who made all these apps I'm using?

What is risky is to buy Android . So many viruses and problems

Oh the doom and gloom of Apple has been said from the top of a mountain for ages. Apple didn't going anywhere in fact you can say the same for Microsoft and its Windows Mobile division. Sure it might not look so good for the company but it's going nowhere for the foreseeable future. Posted via the Windows Central App for Android on my Lumia 950 XL

Apple doesn't have a multitude of examples of them killing products shortly after release due to lack of consumer support. Micrsoft does. It is risky buying a Microsoft phone right now. The Surface Phone may be completely different from what is available today and it isn't inconceivable they would stop supporting current phones to concentrate their resources. It wouldn't be the first time, remember Windows 6, 7, and 8 for phones? They dropped support for their previous phones when each of these came out, no matter how new they were. Posted via the Windows Central App for Android

Microsoft is well behind all of the competition on phones, but where do you get the idea that "most people are switching to Apple" for their computers? That's obviously nonsense if you think about it for even a second.

I disagree with your statement that Microsoft is behind all of the competition on phones, unless you're talking about either the number of users or the number of available apps. I think that in many other respects Microsoft has either caught up or taken a lead. Would you like a list of examples?

Hope this is really not the last Lumia phone, windows 10 has only just started and there is so much more Lumia could push out in the future

Everything Microsoft is delayed.smh Come on Microsoft. I have faith in you to turn things around. One picture at a time -- LG V10

ya faith. let go of how many staff doubtfull ..

Delay is all microsoft know to do. Here in Brazil we even have an ETA for the 950 launch in the market. Disappointing...

Coming soon ....on Feb 30th....2016... yay!

830 is the last Lumia in my inventory. Will wait for the next chapter of Microsoft mobile phone.

if this Microsoft idea of a business phone, they need to rethink that strategy.
The 640 is more of a business phone, but it's also unfortunate that it can't handle continuum also.

Wow, I'm surprised!! ​Microsft should rebrand theirselves to Microsoon... What makes me more sad is that I like live tiles, I like the way this mobile OS was concepted. I dont want to go to Android, but here in Brazil the iPhone's price is out of this world and the only WP option is Microsoft. I don't know what to do...

Seriously, what has happened the last year? The OS is a mess, they can't launch anything without it resembling a Chinese fire drill, etc.

A little bit worried about the motivation levels of the former Nokia employees now working on the software.

So, the original date was too soon, then MS decided to move it to a less soon date. Makes sense

I'm glad that the Windows 95 launch date was not moved

What I dont understand is how the L650 is expected to be a business phone with its 212 snapdragon processor (based on speculations).

Why would you need anything higher than 212 on business phone?

So the phone is productive... Posted via the Windows Central App for Android on my Lumia 950 XL

Explain me how would 212 restrict your productivity??

Microsoft : What the F are you now doing ? First you buy nokia, then you see you ****** up because you don't wanna pay them and fire half of them, cut all the high end phones away and intend to release phones with a unfinished os. Meanwhile you fire more nokia employees and rumor that in 2017 you stop the support for lumia devices and now ?? NOW YOU FIRING THEN THE REST OF NOKIA AS WELL ?? What the **** did you buy them for then ? You made 10000s of ppl unemployed! You kinda ruined a lot what windows phone stood for and now you just shutting everything down ? Wow.
That's just so stupid.... SO GODDAMN STUPID

Great decision if it means better out of box experience than 950 and 950XL.
I don't think it is Microsoft's fault regarding hardware issues. Hard luck to have both Qualcomm and Intel screw up high end chipsets like SD810 and Skylake the year Microsoft releases new flagship hardware for Windows 10. But, what SHOULD concern Microsoft is the quality of their mobile counterpart of Windows 10 and firmwares and drivers for their products in general. Fit, finish, quality and reliability has gone down the drain with w10m. Don't get me wrong, there are many good things about w10m but it just isn't polished as good or performs as well as it should. Nor it is reliable. Hangs and unresponsiveness just scares me using it on my primary devices. And then there are the issues with Surface Pro and Book like sleep and display issues. I hope Microsoft get these above issues sorted out before releasing that rumored Surface Phone and next generation of Surface Products. Like I said before, if Microsoft wants to compete with Apple, and show the world and their OEM partners the power of Windows 10, they need to go with fully customizable design. I think they have enough experience in that department because of XBox and Surface. They have worked with AMD to make custom hardware for XBox One, they worked with NVIDIA for custom dGPU in Surface Book and as far as I know, there are no issues with these components in these products. Neither firmware nor driver issues. The only issues they have are in the areas they are not fully in control of production like Intel HD graphics or Intel Skylake processors. Microsoft needs to invest in custom x86/64 and ARMv8 designs CPUs and GPUs for all of their devices portfolio. Focus on QA for out of box experience to have no firmware or driver issues as well as ensuring the fit, finish and performance of latest Windows 10 build PC or mobile to ship with the devices.

+1 12/10 wouldn't agree more - IGN

MS had better make sure that this phone is as close to flawless as possible because if the 650 is tested in real world, enterprise environments and fails, it would be a HUGE setback on their adoption plans.

Well considering that it runs windows 10 mobile in a current version, won't even get it close to flawless. I mean please tell me how an unfinished beta os can be considered flawless ?

Be interesting to see the price point given it looks rather premium, but is 'only' in the 6xx range. Knowing Microsoft lately, it'll be well marked up beyond what it's specced at.

Thanks for the explanations Daniel! This is a bummer, but I do agree with the commentors who have said that if it is delayed to improve the experience, I'll be fine with that. I can wait. My phone itch will have to deal.

Myself and family have 2 950s and one Xl and all are on .63. They aren't perfect and occasionally have hiccups but for what is technically prerelease software its nearly as stable as release. I know, the phones were released so the software has gotta be release. I don't think that way because if Microsoft felt it was release quality they would actually marketing it.

How do you of their trustworthiness; because they agree with you perhaps. If.you don't own one and haven't used one why not try one.

Only Microsoft knows what they are doing... Even God is curious to know... Delay in 650's launch means delay in releasing w10 mobile. What is MS upto? Companies like Asus are giving so many options now a days and MS has zeroooooooooooo options to choose from. Last budget option was 640xl. Sooner or later wp will be dead. Its unfortunate but true.

I simply don't get Microsoft's strategy. They are working on WP10 yet other than the 950 series with limited availability and this new phone, there isn't going to be any other phones until the Surface Phone late this year...assuming it ever gets released? Other than the Acer phone there are no other confirmed mid to high end phones this year and I have see no talk of releasing that here in tthe US. WP market share dropped a lot this year due in no small part to not having decent phones available. Why even bother working on WP10 if there aren't going to be any new phones available to put it on.

You don't have to "get it". Either buy a phone, or don't. There's nothing to "get" about that.

My guess would be that hey had to put something new in the market for the fans but that they're holding off releasing a bunch more models until W10 is more polished/stable...

I would call the Lumia's efforts inconsistant not diverse.

If you didn't plan on buying this, you really have no right to complain.

"Last Lumia" I've made an extremely bad step buying the old Symbian Nokia 500. It was abandoned like 3 months after I bought it, tho I didn't know it was about to crash. Crap. Nokia Store dead, empty, apps of cheap quality, and so on. Don't let me feel this disappointment again, this time with Windows Phone.

If there's one thing you can be quite sure of with a Microsoft product it's that it's very likely to be well-supported for a very long time.

I am unsure as to why MSFT wanted to ditch the Nokia brand. It is a worldwide, well known brand revered for the quality of it's devices. I have several devices, but the 930, 1520 and my old, but worthy, 1320 are the one's that people recognise. Why? The Nokia branding. I guess it may be due to licencing or something with MSFT having bought the mobile division. Microsoft are known for software, primarily, and maybe people just feel comfortable with Korean junk because the ad men say you are a loser without it. So if this is the last Nokia design, then adios. I've had Nokia since that damned ringtone drove everyone crazy! Shame it's going without so much as a whimper..... Typical MSFT lack of advertising, lack of selling ability....I don't know why they can't sell a phone. There are many ads in the UK for Surface and yet, there isn't a 950 in sight, even in their own ads!! Why????

I think probably because that's the deal they made cause Nokia wanted their brandname back so they could eventually start making phones again.

Rumors that we will see a Nokia smartphone this year are getting more evidence. It's called Nokia C1. Will run both WM10 and Android. Google it.

Lol, great job Nadella, more layoffs. This guy simply lost it...I am starting to regret buying a 950 as I might end up with it unsupported this year if the Lumia brand will be gone

If they get rid of Pureview & Zeiss , I'm done

It's not even funny anymore.

Funny. The 650 looks way nicer than my 950 XL.

I only wish most poeple had more of a delay between their thoughts and their keyboard. :)

Maybe they should have delayed the 950's and the Book

As a developer, I know one rule:
"Better late than buggy". Posted via the Windows Central App for Android

I think a new brand for mobile will appear. Not Surface or Lumia, a new one

Anyone has seen Nokia C1 specs??

http://www.nokiac1.net/nokia-c1-will-be-available-in-android-and-windows...

I use the instant camera button all the time. This makes me rethink planning to purchase this phone.

Once again, fans are introduced to the latest installment of disappointment, from the undisputed king of delays and champions of "Coming soon". Us WP fans deserved a special place in heaven for the level of patience employed. Hell, some of us can give Ghandi a run for his money as it relates to patience and tolerance.. lol smh. Typical Microsoft..

Well. I just noticed that my local mass transit operator has e-ticket app for Android and WP. iOS app 'coming soon'. Works well too. Unbelievable but true.

Where is your local mass transit operator? Spread the word, don't keep it a secret.

When I finally saw the 950 and 950XLin Jarir Bookstore (KSA), I wasnt impress the way when I bought my yellow Nokia Lumia 1520 2 years ago. I'll be passing on this one and will still support our perennial beta platform by using my 640XL. Matter of fact, I'm visiting the Windows 10 store for 20 times a day to add more to the billions of store visits that Microsoft has proclaimed a few weeks ago.

I can't imagine how many "hits" I'm responsible for in the store. Considering all the hard resets I've done with the Insider Program.

So, I got myself a Lumia 800, then a 1020, a 1520 and then a 930, all pretty much as soon as they came out (except for the 930) and I've been very happy with each of them. I don't use my 800 anymore, I sometimes still use my 1020 and I still use my 1520 at home on a daily basis and I carry my 930 wherever I go. In my other pocket I've been carrying a 950 XL sinece the 2nd week it was available in The Netherlands. In terms of hardware I think Microsoft has not only caught up with the competition but taken a sizeable lead with that machine. In terms of software, I think it mostly looks very pretty but in use I think there are issues both in usability and stability. I'm confident Microsoft will resolve those issues in the coming months (I'd prefer weeks of course) and I think this may be part of the reason the 650 is delayed. And yes, I'm quite sure I'll go get a 650 too.

I heard they're upgrading the professor and memory in then because Nokia's specs for these devices were to low ; )

My 950XL is great apart from the battery life which is worse than my 1520 & 920 on W10 insider builds.

also950Xl here and everything is grat

Damn, this phone looks good! Soon™

Still rocking my Nokia N8.

Let's see. MWC starts Feb. 22, Windows 10 Mobile delayed until late Feb., 650 delayed until Mid Feb., Microsoft announces a press event on Feb. 25. Are there some dots to connect here?

My L925 won't let me keep a lower case I. See can't do it. Amazing how your L950XL lets you put lower case i's in place of legit I 's. MS has come either than I thought.

Hahaha! You just made me spit my tea out! :D i!i!

The Lumia 650 is going to end up looking and feeling a lot like the Samsung Galaxy A3/A5 Handsets. Same thin profile, chamfered metal band, similar specs, colour and screen size...

Hope is better then Samjunk

I see things haven't changed with WM10. Everybody still waiting for the big Microsoft splash. You guys should get together with the guys at Crackberry waiting for the newest BB10 device. Really, what is the Surface Phone gonna be? We keep getting told that WP doesn't need superfast Processors, and the Camera Tech is same as everybody else. So, what's left, oh right, metal/polycarbonate slab in magnesium Grey. Yeah, Surface Phone is gonna thrill the pants off people. Get a grip. Microsoft should just stop and focus on making their is and Android Apps the best they can be. The rest is ambitious, but the road map they are using is being drawn as they drive it seems. Posted via the Windows Central App for Android

Android apps are full of unwanted adds . No , thank you

I see things haven't changed with WM10. Everybody still waiting for the big Microsoft splash. You guys should get together with the guys at Crackberry waiting for the newest BB10 device. Really, what is the Surface Phone gonna be? We keep getting told that WP doesn't need superfast Processors, and the Camera Tech is same as everybody else. So, what's left, oh right, metal/polycarbonate slab in magnesium Grey. Yeah, Surface Phone is gonna thrill the pants off people. Get a grip. Microsoft should just stop and focus on making their is and Android Apps the best they can be. The rest is ambitious, but the road map they are using is being drawn as they drive it seems. Posted via the Windows Central App for Android

I agree just fully invest into those mobile OS. Posted via the Windows Central App for Nexus 5x

OK, go on Microsoft. We are all enjoying it. Posted via my Samsung Galaxy S3 Neo which isn't as much abandoned as any Windows Phone on the Windows Central App for Android

I prefer waiting, rather than getting a ****** product. If the phone looks like the one in the picture, then it will be a very sexy phone!

Microsoft is really good In delaying things. They should probably be named DELAYSOFT!

You would think Microsoft would know how many hours it takes to plan and accomplish a project. Including a reasonable number of hours for the typical unexpected discovery issues along the way. (They are almost a constant in every project.). Allocate resources, determine the delivery date, deliver early, and make everyone happy. Is it impossible?

The laser cutting makes this phone look awesome! The 950 needed this! Can't wait to see what the first Panos Phone looks like as I think by looking at this they are on the right track. 650 is a Damn Good looking phone.......now where is my W10 version of Windows Central?????

Great design ! I don't know why they couldn't think a better designed phone for 950 or its big brother ....550 650 950 entry mid high end..but design doesn't show that

What is in the next chapter, captivating or disheartening? MissSoft has.....
Need to donate this device after upgrading....

Where's the 6" verision of this phone? I'd like to see it.

Dan, If this is the business phone do you think it will have the 10mp pureview?

(title uses name of device) So what are they "announcing" then exactly?

It is the last Lumia from Microsoft?

Who is typin **** about windows,huh beware or i will wrap of ur knuckles xD

Simply cannot understand why they would stick a 212 in this phone.

Premium design right there, Microsoft should reward its loyal insiders with this phone I included.

Nokia bullshit , reason for buying windows phone is only a nice , stable and different OS

Re: ptimuxprimux,
Some of the reasons to buy a Windows Phone 8.1 are nice, stable, different OS, that does everything I need it to do including connecting to my Office 365 Pro business account. It's my choice.

its a sad day for microsoft. spend how many billions to wright it off and killing lumia. yay. i so want a surface phone. not. got the rt loved it saw were that went. i might get an iphone. lol been a huge fan of wm since 6.0

They are most probably phasing out the Lumia brand to avoid confusion with the new Nokia phones that would be available starting Q4 this year.

Please stand by for my comment....
I don't really mind this, because I only have three dull weeks in a cubicle before the new Lumia is announced. It'll pass quickly.

Mastermind into Nevermind. Posted via the Windows Central App for Android

I am facing with windows phone the main problem is more apps not available in windows store.

Random post..... But any one lost auto correct, spell checker ?

I really, really like the look of the 650! I almost want to buy one, but I just put my phones in cases anyway so I guess I can just stick with my 640 lol

650 does look good!. But I just purchased a 640 two months ago, so I'm good for now. Maybe once everything is settled with all these Microsoft "delays", etc, I"LL get a 650.

The way Microsoft manages its mobile efforts reminds me of how Sega managed its console efforts back in the '90s and '00s. Windows Phone 7 = Sega CD/32X (Superseded by the Sega Saturn and Windows Phone 8 when people have already invested in Sega CD/32X and Windows Phone 7) Windows Phone 8 = Sega Saturn ("Saturn is not the future" similar to Windows Phone not being the future) Windows 10 Mobile = Sega Dreamcast? (no huge problems...just too little too late because of previous mistakes) Also, like 90s/00s Sega, Microsoft has been throwing mud at the wall to see what sticks. Changing methods of app development, slow to react to its competition with the occasional knee-jerk reaction (Sega = releasing tons of add-ons for the Genesis as a stop-gap, releasing the Saturn 4 months early without telling vendors, developers, etc. ; Microsoft = dragging their feet on updates, not understanding the mobile market in general, changing APIs on developers, using Windows 8 on PC as a trojan horse to get people to like their mobile efforts which backfired).

In my head when I hear business oriented and windows phone together I imagine a device with continuum support for some reason. Still hoping they release a true mid tier device with a snapdragon 6x series that supports that feature.

Thanks Daniel for the info's . Product launch delay is not uncommon in technology , not only at Microsoft . Better wait and have a stable OS and a good experience . Meanwhile very satisfied so far with my 640 .

Heard that Nokia will be launching the C1 phone by Q4 2016 . And guess what there will be an Android version and a WM10 version
http://www.nokiac1.net/nokia-c1-will-be-available-in-android-and-windows...

Looking forward to which device I'll replace my 925. It's shame the only Amoled Lumia is 950 :/
Windows Central Newsletter
Get the best of Windows Central in in your inbox, every day!
Thank you for signing up to Windows Central. You will receive a verification email shortly.
There was a problem. Please refresh the page and try again.