The Surface Phone you've always wanted is happening
Panos Panay and the Surface team are building their own ultimate Windows Phone — but you'll be waiting a while for it.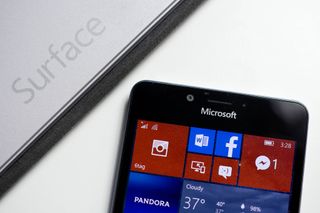 (Image credit: Windows Central)
Sources familiar with Microsoft's plans have revealed that the rumored Intel-powered Windows 10 phone slated for May 2016 has been cancelled. Instead, an all-new flagship phone lead by Panos Panay and the team of engineers that built the Microsoft Surface and Surface Book has been given the green light. Slated for a release in the second half of 2016 this may be the long-wished-for Surface phone. Here is what we know and what we don't.
Earlier in July I noted that sources had told me that Microsoft's super-secret phone project was slated for May 2016. Almost nothing was known about the venture except that the phone was metal, and somehow Intel was involved. At the time, I was led to believe it was a Microsoft project, which never sat well with me (more on that below), but it seems it was yet another Nokia carryover.
Any details about the project, however, are now moot. The latest I hear is that this 'metal' phone has been cancelled.
Although supporters of Windows Phone probably just gasped in horror, this news is more interesting than it seems on its face. There is also flip side to the cancellation: Panos Panay and his Surface team, who are now responsible for all of Microsoft's premium device engineering, are getting their shot at Windows Mobile and making a premium flagship phone.
Surface Phone?
The most obvious question is whether this will be the shoot-to-the-moon Surface phone that has been alleged ever since the first Surface tablet was announced years ago. Unfortunately, details of what exactly this device is remain unknown.
The most I have heard is they are currently exploring different technologies. The engineering team has the ability to fabricate hardware right on Microsoft's campus, so that experimentation should not be a surprise. Indeed, a phone prototype was recently spotted at their facilities leading to more speculation about a 'Surface phone' existing someday.
My guess is they are still exploring design, hardware and features and that is something that likely won't be finalized until mid-2016. Interestingly, I keep hearing it being referred to not as "Surface phone" but just as "Panos's phone".
Intel's involvement
Intel is also involved in this project suggesting some overlap in what was planned with the now-scrapped 'metal phone' that was a Nokia design. Presumably their role is in co-developing a chipset for the phone beyond the normal Qualcomm ones found in modern smartphones today.
Intel's connection to this project is the most tantalizing. Many speculate that this will be a device that runs an x86 chipset or is something much more powerful than current Qualcomm Snapdragons. The ultimate vision some of us have is that such a device could not only run Windows Store apps but classic Win32 apps. A true computer in your pocket.
The problem with that idea is that there are a lot of technical problems to solve. For now, we will have to wait until something more definitive comes out. My hunch is this is one of the technologies they are exploring, but its ability to make the cut to the final product is not guaranteed if the experience is poor.
Timeframe
Multiple sources have put the planned date for this phone as sometime in the second half of 2016. I have heard as early as August but also a more general Q4 2016 suggesting a fall release.
Assuming this phone is lining up with Microsoft's other projects there are two possible scenarios:
August 2016 – This date seems to line up with Windows 10 Redstone aka the next big OS release from Microsoft. The site WinBeta recently claimed Redstone would improve on Continuum. More specifically, Redstone would let apps seamlessly transfer presence from the phone to the PC and even let you make calls from a PC through your phone. Tying that into some new phone hardware could be attention-grabbing.
However, the planned date for Redstone is still a bit of a mystery.
Fall 2016 - Putting the date forward to an October or November release for the 'Panos phone' could line it up for a fall refresh of Microsoft hardware. Nevertheless, it is not yet clear if Surface and Band are on a yearly schedule or an 18-month one. There were 18 months between Surface Pro 3 and Surface Pro 4, but that almost entirely hinged on Intel Skylake being available for the market.
If Microsoft is on a yearly schedule then another October event for Surface Pro 5, Surface Book 2, Band 3 and the first 'Surface Phone' would also make sense. Plus, it makes the Lumia 950 and Lumia 950 XL a one-year high-end phone, something that is common these days with Apple, HTC, Samsung and others.
Why no Surface Phone until now
For years, many fans of Microsoft have been calling for a Surface Phone to be made. However, it should be noted that as of October 2014 Microsoft was still losing money on the Surface. It was not until January 2015 that Microsoft announced one billion in revenue had been earned from a successful holiday turnaround. This was all after the infamous $900 million write-down from 2013 over the failed Surface RT.
The idea of wedding the bruised Surface brand with the struggling Windows Phone one did not make a lot of business sense before 2015.
However, now that Apple and Google are going forward with their own Surface-like devices and the Microsoft's Surface sales are doing well you could say the time is now right for such a merger.
There is another issue too. When I reported that the original Intel project was a purely a Microsoft endeavor, I had some issues with that claim. Specifically, which department was making it? Research? Surface? Xbox? None of those groups made sense. The one group that did make sense was the Devices group headed by Stephen Elop once the Nokia acquisition went through.
Panos Panay was not yet in charge of the Devices group, ergo not in charge of Windows Phone until late July 2015. This occurred after Stephen Elop and his team were let go presumably due to past failures including the cancelled McLaren smartphone and the ho-hum Lumia 950 and Lumia 950 XL that were in late development.
The way I see it, there was no way a "Surface phone" could have existed before July 2015. Now that I hear this cancelled Intel project was a Nokia one the bigger picture comes together. Microsoft is evidently sweeping out a lot of the old Nokia designs, people and strategy for something new.
Reading between the lines: What Panos was telegraphing about those new Lumias
I have argued that some of the Microsoft teams, especially the Surface group, are not fond of these new Lumias, and I believe there is still some in-house cleaning going on to bring on a new strategy. That strategy change is an acknowledgement that Windows Phone as an iOS and Android competitor has failed.
Instead, Microsoft may be trying to create a new category to leverage Windows 10. I wrote about this just a month ago, asking if Microsoft wanted to reboot the concept of a phone, and I still think it holds true.
And now for something different
Microsoft's Windows mobile strategy is still in many ways chaotic. Indeed, since 2007, when then-CEO Steven Ballmer laughed off the iPhone, Microsoft never quite found their way in the smartphone market. Constant reboots of the OS design and concept, and partnerships that have come and gone bought time and kept some interest, but in the end it has not worked on the scale Microsoft needs to justify long-term investment.
There are a few ways forward that I see for Microsoft:
(A) Cancel Windows 10 Mobile (B) Continue selling Lumias and trying to compete with iOS, Android (C) Do something very different
I have argued in the past that (A) is just not feasible, not yet. The whole concept of Windows 10 and the Universal Windows Platform (UWP) is too dependent on the mobile branch existing. Cancelling it now would be a terrible message to developers and calls into question the entire UWP paradigm (not to mention Satya Nadella and Terry Myerson's leadership).
Going with option (B) is what Microsoft has done up to the Lumia 950 and Lumia 950 XL. Although the company stands behind those products, they are not advertising them on TV or pushing hard in retail channels. It should be clear they are pulling back as the only people will buy those phones are already converts and those with some interest in Continuum.
Nadella cancelling many models and reducing their Lumia portfolio is another blow to that route.
Solution (C) can lead to success, but is also the most difficult to achieve. Creating or redefining a product category takes major R&D and a visionary team with the chops to make it a reality.
Can Panos Panay and his group do that for the phone? I have no idea and the odds are against them. Nonetheless, the Surface Book design does inspire confidence.
So this is everything we know about this 'Panos phone' so far:
This is a Surface team design
Due in second half of 2016
Intel is testing something with it
It may or may not run x86 apps (TBD)
Likely timed with Windows 10 Redstone
Other than that it's a complete mystery. If I had to guess, it is also going to be an expensive phone as Panay is in charge of premium devices and experiences. The Surface Book puts into perspective how far they will go for a laptop and they even raised the Band 2 by $50 to make it higher quality.
Until Microsoft announces this phone, there is not much else that can or should be said. For now, the Lumia 950 and Lumia 950 XL stand as the high-end offering for Windows 10 Mobile, and we expect them to hold that position for several months, if not an entire year. However, like all things in tech there is always something around the next bend, and the Surface Phone could be it.
What's your vision for a Surface Phone? Head into our forums and this thread to post your thoughts and predictions!
Get the Windows Central Newsletter
All the latest news, reviews, and guides for Windows and Xbox diehards.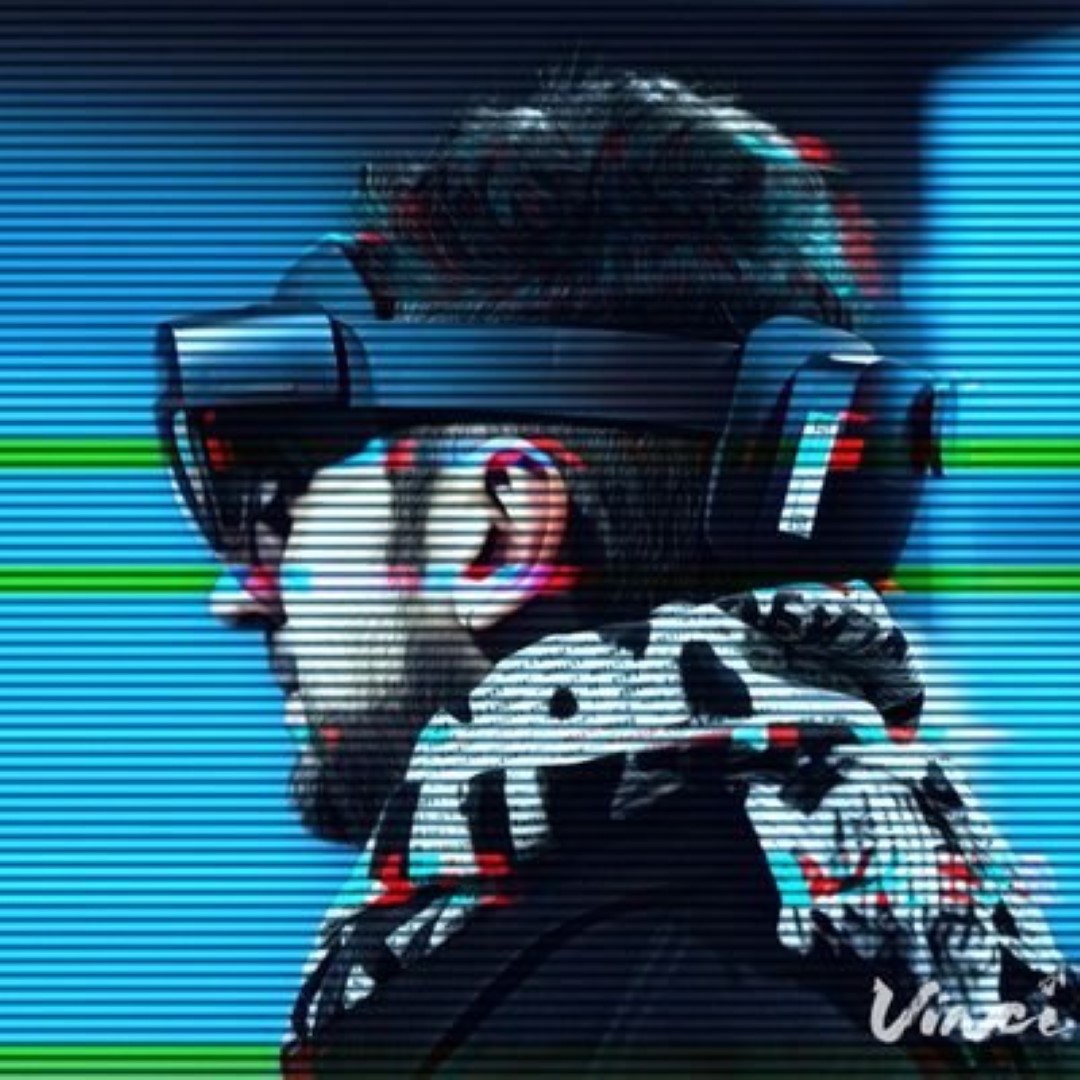 Daniel Rubino is the Editor-in-chief of Windows Central, head reviewer, podcast co-host, and analyst. He has been covering Microsoft since 2007 when this site was called WMExperts (and later Windows Phone Central). His interests include Windows, laptops, next-gen computing, and for some reason, watches. Before all this tech stuff, he worked on a Ph.D. in linguistics, watched people sleep (for medical purposes!), and ran the projectors at movie theaters because it was fun.