The quick take
The AT&T and unlocked Lumia 950 from Microsoft is the best Lumia in the last two years. With the best PureView camera yet, solid battery life and a great display, the Lumia 950 has a lot going for it. However, its ho-hum design and meager app selection will keep switchers at bay leaving just enough to satisfy the die-hard Microsoft fans.
The Good
Fantastic display
Amazing camera
Relatively light and thin
Smooth, responsive performance
Solid battery life, with removable option
Continuum support to use the phone as a PC
The Bad
Paltry app selection
Uninspiring design
Non-premium plastic body
A new operating system with some holes
Microsoft Lumia 950 Specifications
Swipe to scroll horizontally
Category
Lumia 950
OS
Windows 10 Mobile
Screen Size
5.2 inches
Screen Resolution
1440x2560 (564ppi)
Screen Type
AMOLED
Processor
1.8GHz Snapdragon 808 64-bit hexa-core
RAM
3GB
Internal Storage
32GB
External Storage
microSD
Security
Windows Hello iris scanner
Rear Camera
20MP ƒ/1.9 PureView camera, triple-LED flash
Front Camera
5MP, wide-angle lens
Battery
3000mAh removable
Charging
Qi wireless
PMA
USB Type-C
USB-C fast charging
Height
145mm
Width
73.2mm
Thickness
8.2mm
Weight
150g
Microsoft Lumia 950 Full Review
The last high-end Lumia was introduced in April 2014 with the Lumia 930, itself a carryover from the Verizon Lumia Icon earlier that year. And the pivotal Lumia 1520 was announced two years ago in November 2013. Needless to say, it has been a very long wait for windows phone fans for something new.
Much has changed in the last few years for Windows Phone. Today, we have Windows 10 Mobile, which is yet another rewrite of Microsoft's mobile ambitions. Market share has also retreated due to the lack of new high-end phones and the widening app-gap problem.
Now, Microsoft and AT&T are getting behind the Lumia 950. Was it worth the wait and will it save Windows Phone or just prolong its slow demise?
About this review
I used the Microsoft Lumia 950 for AT&T for the last week as my primary phone. The device was provided with Windows 10 Mobile build 10586.0 and the optional Continuum Display Dock. The differences between the AT&T branded version of the Lumia 950 and the unlocked variant are minimal, but include a small AT&T logo on the back cover, some pre-installed AT&T software (which is removable) and support for PMA (Powermat) wireless charging in addition to support for Qi wireless charging.
Microsoft Lumia 950 Video Review
What's new
The Lumia 950 brings a lot to the table regarding raw specs. Sure, it may not look the part with its matte coat and distinctive lack of metal, but underneath the removable battery cover sits a powerful mobile device by any standards.
First up is the Qualcomm Snapdragon 808 hexacore processor timed at 1.8GHz. This engine results in a large jump in performance from the old quad-core Snapdragon 800 found in the Lumia 930. Next is the ample 5.2-inch 2560 x 1440 OLED ClearBlack display, with Gorilla Glass 3, and an impressive 564 ppi for outstanding color and clarity.
The Lumia 950 also packs all the bells and whistles that Windows Phone fans have been clamoring for all in one device.
Lumia 950 highlights
32 GB of internal storage
Micro SD with support for 200GB expandable storage
High resolution display with Glance
USB-C fast charging and wireless Qi charging
Large capacity removable battery
Arguably the best mobile camera to date
You want thin and light? They did that too as the Lumia 950 weighs only 150 grams, making it one of the lightest Lumias to date and at 8.2mm for thickness, you'd be hard pressed to call this phone big
As a bonus, Microsoft will even sell you this phone direct and unlocked for a reasonable $550. There is even the ability to use the phone as a computer through Continuum, a new feature that no one was exactly asking for but makes a lot of sense when you consider the future of mobile computing.
Did I also mention it has an iris scanner to unlock your phone just by looking at it? All of this makes the Lumia 950 not only impressive to Windows Phone fans, but anyone who is considering a high-end device.
There is also the new USB Type-C connector to offer some future proofing. The benefits of Type C include greater bandwidth for data transfers and the ability to handle more power for charging. Also, the Type C connector that is finally reversible. That means there is no more fidgeting when trying to insert the connector as there is no 'up' or 'down' side anymore. The other benefit is support for USB-C fast charging, Microsoft claims that this ability can charge your phone from just 10 percent to 50 percent in thirty minutes. Indeed, from my testing this is attainable and it is a breath of fresh air to be able to charge the phone that quickly.
Oh, and yes folks, the Lumia 950 and Lumia 950 XL both support USB OTG. This means when you use a third-party adapter you can connect up USB peripherals including a USB drive that the OS mounts. By using the built-in File Explorer, you can then browse the drive and access files. We'll have a follow-up video demonstrating this ability soon.
The one downside of the Lumia 950 hardware is cosmetic. The phone is rather bland looking. As Apple and Samsung have moved to lots of metal and glass for an elegant, premium design, the Lumia 950 balks at that with matte polycarbonate plastic. Microsoft will have to learn – like Samsung – that to some people plastic "feels cheap" even if it packs the right specs and is more durable. I fully expect some people to admire the poly carb design while others will be less impressed.
Of course, it's not all bad. The Lumia 950 is lighter because of the plastic, and it doesn't feel like it'll shatter into a million pieces if you drop it. In fact, it feels pretty great to hold and use. This is a phone that you can grab and go with confidence and not coddle it, or even have to bulk it up with a protective case. Having said that, the Lumia 950 is not winning any awards for design.
Let's take a closer look at three banner features of the Lumia 950: Camera, Windows Hello, and Continuum.
Lumia 950 Camera Gallery
Image 1 of 10
Camera – Setting new standards
Lumia fans have become so used to having some of the best cameras around that it is just expected the Lumia 950, and its 20 MP camera would continue that trend. Microsoft's bag of photographic technology is referred to as PureView, and it includes Zeiss lenses, optical image stabilization (OIS) and a high-end flash. The bigger story, however, is how Samsung and even LG have caught up to and even surpassed PureView. The bar has been set, and Microsoft needs to beat it.
I can confidently say that the Lumia 950 and Lumia 950 XL do have the best cameras you'll find on a phone, or at the very least rank in the top echelons. Images are crazy sharp, colors are vivid, and the new triple-LED flash offers bright natural-looking light where none can be found. The updated auto Rich Capture only kicks in when it is needed, and it even lets you adjust the brightness of the flash after you've taken a photo, which is always a fascinating feature.
Like a lot of prosumer photographers, I loathe using the flash as I prefer ambient light, but between the triple LED 'natural' flash and the ability to control its intensity in post-processing using the flash is now preferred. The same applies for HDR, which lets you customize the look.
The Lumia 950 also incorporates a 5th generation optical image stabilization (OIS) housing to ensure jittery free images and assist with video.
More importantly the new Microsoft Camera app and Snapdragon processor finally give fast results both for launching the camera and taking photos rapidly. Even post-processing Rich Capture images are significantly faster due to those extra cores.
I did find focusing a bit nuanced with some shots coming out with a slight blur. I think this is partially due to the large f/1.9 aperture but also due to the lack of newer IR laser-assisted autofocus technology found in phones like the LG G4 and Nexus 5X, which can make a big difference.
Likewise, there are some early bugs with Windows Hello beta when reviewing an image after launching the camera from its locked mode. There is also the lack of such basic features as built-in panorama, which is borderline egregious in 2015. And while Facebook has announced that a Windows 10 Instagram app is on the way until it is here users have to use the excellent – but still third-party – 6tag app for Instagram.
When it comes to video, the Lumia 950 can handle 60 FPS for 1080P video, and I have heard through my sources that Microsoft is working on 120FPS for early next year. Additionally, you can shoot 25 or 30 FPS at 4K, which is more common these days but still impressive.
And while Apple acts like they invented Living Images, we know that it was the Lumia team who originally brought moving photos to the table. The new version works in the universal Photos app for Windows 10 including on PC, and it seems smarter. Interestingly, Living Images are now only invoked when movement is detected in the photo instead of being applied across the board for every photo taken. This feature both saves storage space, and it just makes sense—after all, there is no need for a Living Image if there is nothing moving in the photo.
We'll be doing in-depth comparison articles with the leading competitors in the Android and iPhone space (see how they fared against each other last time around). For now, you can rest assured that the Lumia 950 and Lumia 950 XL do have outstanding cameras.
But here is the thing: How much does it matter in 2015?
If you are a mobile camera enthusiast, then the Lumia 950 should be on your list of phones for consideration. However, since the early days of PureView it is hard to ignore the fact that Samsung and LG have caught up regarding image quality. Even the new iPhones I only consider to be decent for image quality, but they no longer get top awards either.
Sure, I can say the Lumia 950 takes better images most of the time, but the differences between it and the competition is a lot less pronounced than it was two or three years ago. In other words, when posting to Instagram or Facebook, both of which downsize and downsample images, I am not sure the Lumia 950 will be noticeably better than other high-end phones. I do think the dedicated camera button is a huge advantage, and I still get frustrated with the iPhone and Android devices that make you use a swipe-gesture option, but these are also preferences and for a lot of people, minor advantages.
Even the front-facing 5MP camera stands out with support for Living Images as well as being super sharp for those super important selfies. It gets decent low-light support too. Unfortunately, the corresponding Skype app gets mixed results for video streaming quality from the camera, something we hope to see optimized in an update.
In the end, the camera on the Lumia 950 is quite phenomenal, and the new algorithms reveal and preserve subject detail better than ever. I'm just not sure it is that big of a deal in 2015 as it was in 2013 when the Lumia 1020 hit the scene.
Iris scanning and Windows Hello - Awesome, but necessary?
Biometrics for modern computing is the ability to use your unique physical characteristics for security purposes. It's a big trend in mobile and is featured prominently in Microsoft's own Windows 10 ads. Microsoft puts this tech under the marketing name Windows Hello and it includes facial recognition, fingerprint reading, or an iris scanner.
Fingerprint scanners have become the most popular technology for biometric phone security, and can be found in the latest iPhones, Samsung's Galaxy S6 series and Galaxy Note 5, the new HTC One A9, the Nexus 5X and 6P, the LG V10, the... you get the idea — the list is extensive. While fingerprint scanners were decent in 2014, the latest generations are very fast and reliable to the point of feeling seamless.
For some reason, Microsoft went down the road of an iris scanner for the Lumia 950 and Lumia 950 XL. Using a near-infrared camera along with the standard 5MP front-facing camera, you can unlock the Lumia 950 just by gazing deeply at the display for a second or two. Once recognized Windows Hello can dismiss the lock screen automatically. You can, however, set it so that it just unlocks the phone leaving you to dismiss the lockscreen manually. This is ideal if you like to read the lockscreen for notifications. Luckily, with Glance enabled, you do not need to do even that.
Regarding privacy, Windows Hello does not take a picture of your eyes or irises, nor does it send any information to the cloud. Instead, scanning creates an encrypted hash that is stored on the phone.
Is it better than a fingerprint reader? In some ways, yes, but not enough to make it a clear winner either. Besides not having to take your gloves off in the winter, iris scanning can be a little finicky. For instance, you do need the phone about a foot away from your face. You won't look weird using it in public, but you do need to look right at it to unlock. Sometimes it's hit and miss for recognition too, requiring you to use the PIN or cycle the display off and on again. (Using the improve-feature can help here).
From my experience, the Lumia 950's iris scanner is similar to what the first fingerprint scanner on the iPhone. Sure, it works, but there are some errors and misreading about 30-40% of the time. It helps to use the 'improve recognition' feature, but it is still lacking. Newer generation fingerprint scanners are so fast and accurate that they're seamless to use. I can't say the same about the iris scanner.
But there are some cool things about iris scanners that you may not know. For instance:
It works in low light and even the dark
You can wear eye glasses or even sunglasses when using it
Twins reportedly cannot fool it
A photo of your eyes cannot trick it
Besides unlocking your phone, you can authorize store purchases with it
At the time of this review, Windows Hello is still in beta for the Lumia 950, but it is pretty solid. There are a few quirks here and there as we have had it stop working on a rare occasion, but nothing catastrophic. Also, there are oddities when reviewing a photo after using the camera from a locked state. Luckily, battery impact seems negligible. The great thing about Windows Hello and biometrics is that you can now set the phone to auto-lock every time ensuring greater security.
There is also an odd experience where you set the PIN to lock only after 5 or 15 minutes of non-usage. Turning the phone on earlier still enables Windows Hello, which seems odd as you can just swipe away the lock screen without it recognizing your eyes. The presumed behavior would be Windows Hello only kicks in when the PIN lock is set to be enabled not every time your turn it on.
The iris scanner is not 100 percent yet on the Lumia 950, but it is certainly good enough for everyday use, and I strongly recommend enabling it. Still, it is peculiar holding the phone to look right at it. It's not bad, it's not a deal breaker, it is just different.
Putting aside any kinks and iris scanning is pretty awesome. It makes the Lumia 950 feel different and even futuristic. It will certainly be a talking point when you are out with others. I just wish I could tell you why it is a better choice than a fingerprint scanner. For now, I can't, and I leave it to Microsoft to justify the choice of technology.
Continuum – Your phone is now a computer?
Microsoft's Continuum for Windows Phone and Windows 10 Mobile is both a fascinating yet odd feature. Microsoft's idea here is that users can connect their phone up to a larger display and use it as a PC. Universal Windows 10 apps can auto-scale to the large display, and you can even connect a mouse and keyboard up to complete the experience. While the phone powers the display, you can continue to use the phone separately including making calls and getting charged through the USB-C Quick Charge system.
There are a few ways to use Continuum, including wired through the $99 Display Dock and wireless using Miracast. In both scenarios, you can use a mouse and keyboard as well. Microsoft is recommending the third-party Actiontec ScreenBeam Mini2 - Continuum Edition adapter for displays without Miracast support. The $67 dongle does not have anything special about it, but Microsoft insists it gets the best user experience. This makes sense as not every Miracast device performs the same, unfortunately.
I have to admit that Continuum works very well. I connected the Lumia 950 to a 4k display (output, however, is limited to just Full HD) and used Microsoft's wireless ergonomic keyboard for a test. It was all hands-off as everything just functioned. You can even use the phone's display as a mousepad, which works very well over wired connections.
Windows 10 Mobile's universal apps that work with Continuum include:
Office (Word, PowerPoint, OneNote, Excel)
Outlook Mail and Calendar
Microsoft Edge browser
MSN News, Weather, Sports, Money
Photos, Groove Music, Movies & TV, Store, Messaging, Skype Video, People
Additionally, any third-party apps that use the Universal Windows Platform (UWP) can also be Continuum-ready. Our new Windows Central app, which is in private beta, works very well as do other apps like Tweetium, Homeboy, Baconit, and Trakter to name a few. Of course, you can't yet run classic Win32 apps although who knows what will happen next year.
Using Miracast to a TV is pretty decent although if you toss in a Bluetooth keyboard you may experience some slight lag when typing. You could just use the keyboard on the phone to the TV, which is easier. Depending on the setup it could be a great experience or a kludge.
Of course, it's easy to sit back and criticize the experience until you take it all in: you're running a PC's OS from your phone to your TV and using a Bluetooth keyboard and the phone as a mouse pad. At the very least on a technical level that is crazy impressive.
So kudos to Microsoft for not only making this feature but having it work well.
But there is one thing bugging me: Who is going to use this?
I can certainly envision unique situations where Continuum would be useful. Office presentations, hotel rooms, students who need to save space and money, people who come home from work and want to keep all their apps and data on a device, and maybe someday even internet cafes. Perhaps even you can think of a way how Continuum would make your life better, in which case go for it, it works very well.
However, I cannot see Continuum being a selling point for your average consumer. This isn't a killer feature for most people; it's a powerful but niche tool. It's also weird since for years all data was to go to the cloud so that you can work from any computer. Continuum seems to buck that by saying 'take the device and the cloud with you'.
Can I recommend the Lumia 950 to my friends for Continuum? It seems like a stretch. The thing is I see the Continuum model being the future. I could imagine a world where our phones are our main computers and everything is just a display. But that world isn't here yet. For now, Continuum is potentially trailblazing, but only in theory and only for some.
Windows 10 and the app gap
Before we get to my final thoughts we need to talk about the elephant in the room: Windows 10 and the app-gap on Windows Phone. Unfortunately, in late 2015 the app-gap situation has in some way become worse for Windows 10 Mobile. Big banks and popular services are seemingly abandoning the platform. Meanwhile, others like Twitter, Facebook, Instagram, Pandora, FitBit, and Ring are jumping on board.
Windows 10 and its Universal Windows Platform (UWP) should fix — in theory — as developers can write once and distribute their app to PC, tablet, phone, and even Xbox One (later in 2016). Even HoloLens can now run the popular Reddit Windows app Baconit.
The problem is, the Universal Windows Platform has not delivered. Not yet, at least. We're still in the very early days of this universal platform, so that is to be expected.
Remember, the app-gap is not about numbers; it is about one thing: Can Windows 10 Mobile deliver the apps you need. Everyone has that one app that they desperately like to use. For me, as an MMA fan I want a universal UFC app. For others, it is Snapchat. It is a tough problem and makes recommending the Lumia 950 very difficult for most users especially, if you're already on Android or iOS.
Windows 10 Mobile as an operating system is pretty great, but there is still a lot that is missing. Panorama for the camera, no native payment system akin to Apple Pay, and some UI inconsistencies make Windows 10 Mobile feel, well, incomplete. Even Microsoft Edge is only about 75% there regarding feature completeness to compete with Safari or Chrome.
The good news is we don't have to wait six months or a year for a new OS update. "Windows as a Service" means the OS is constantly being evolved and receiving frequent updates. Windows 10 for desktop just received a major update three months after its release and it is rather impressive. Windows 10 Mobile will likely follow the same trajectory. It remains to be seen, however, just how fast Microsoft can push out updates and just what kind of interference – if any – carriers will impose.
I like Windows 10 Mobile, and I feel it is the right evolution of the Microsoft Design Language (MDL). The OS is minimal, and it still puts heavy emphasis on information and content. However, like all design languages some people will love it, and others will find it off-putting. I'm not sure how the general public will view Windows 10 Mobile.
This is the conundrum with Windows 10 Mobile. It is an amazing vision from Microsoft one that is truly different from the competition. One OS and one app platform are a bold vision for the future and technically speaking it is now in my hands. Not only does it work, but you can see it is like a solid foundation to build on. But most of Windows 10's benefits are still down the road.
Folks, this is just the beginning, but you have to decide if you are willing to get on board now, or wait to see how it pans out over the next six months. Unfortunately, iOS and Android are like unstoppable freight trains that are innovating and perfecting their ecosystems, and it makes recommending the Lumia 950 for switchers very difficult at this time.
Odds and Ends
For those who are fixated on many of the Lumia features, past and present, here are a few things you will want to know about the Microsoft Lumia 950:
It ships with Windows 10 Mobile build 10586
Visual voicemail is finicky requiring a few attempts to get it to display
USB OTG is supported when using a Type-C adapter
No double-tap to wake, but there is double-tap to turn off
Glance is supported with Glance backgrounds; Peek is gone, and only intervals can be set
There are 4 HAAC microphones for Rich Recording when shooting video
Qi wireless charging is supported (the AT&T version supports both Qi and PMA)
Hey Cortana is enabled and works with the display off
You can record phone calls
The display is covered with Gorilla Glass 3 (the Lumia 950 XL is getting Gorilla Glass 4)
There is about 29.5 GB of usable storage out of the box
There are about nine pre-installed AT&T apps that can all be removed
You will have around 38 app updates out of the box
It works well with the Microsoft Band 2 including support for Cortana
The Lumia 950 does not have liquid cooling
The Lumia 950 does not get hot, but it can get acceptably warm under heavy use; heat is distributed very evenly
The matte cover, especially white, can pick up dirt but is easily cleanable
There are third-party back covers from Mozo
The rear speaker is decent, but far from the best I have used
Phone calls are of acceptable quality
AT&T HD Voice is supported
USB audio did not work in my 2013 Honda Accord; Bluetooth obviously works
I only saw a 'Resume' screen with the Skype Video app
Everyday performance is similar to the Lumia 1520 and Lumia 930 with Windows 10 Mobile; heavier loads like Rich Capture processing favors the Lumia 950
Should you buy?
To answer the question of should you buy the Lumia 950, I have to break it down into two user groups:
Fans of Windows Phone and Windows 10 who are committed to Microsoft's vision
Everyone else in the world
Windows Phone fans
If you are already a Lumia user who likes Windows Phone, then the Lumia 950 is your dream device.
Concerning specs and features, it has everything but the kitchen sink. Expandable memory, wireless charging, a fast processor, large battery, excellent display and arguably the best mobile camera yet. And yes, I can report that both the Lumia 950 and Lumia 950 XL each have four dedicated Rich Recording microphones for outstanding audio recording.
Speaking of, you can even record your phone calls now in Windows 10 Mobile.
There are some rough edges, of course. As of now, there is no double-tap to wake although I expect that to be enabled at some point. Windows Hello works most of the time, but it still has some quirks, hence the beta tag. I also cannot say iris scanners are definitively better than a fingerprint reader. The rear speaker leaves a lot to be desired regarding quality.
And let's be honest, the overall design of the phone is bland and generic. It is by no means bad, just not inspiring. The Lumia 950's design is very pragmatic. It's not svelte or awe-inspiring, but it's functional and versatile. Like cargo pants.
Battery life, I am happy to report, is very good with the Lumia 950. Compared to Android, standby times are excellent — if you forget to charge it overnight, you won't wake up to a dead phone. My BlackBerry Priv and Samsung Galaxy are very different. My Priv was at 95% at 8 pm without even a SIM card, and it was just 7% the next morning.
If you are on the fence and waiting for something better than the Lumia 950 I can say with confidence now that there won't be another high-end Windows phone until late next year. Unless another OEM steps in with an equally spec'd phone, the Microsoft Lumia 950 and Lumia 950 XL will be it.
As a Windows Phone user and admirer of Windows 10 Mobile I have no problem telling people to grab this phone if you like Microsoft. It is a powerhouse, and it should be a fun ride as Windows 10 Mobile continues to evolve. I have been using it as my main phone for the last week, and I will continue to do so with confidence.
Everyone else
But if you are on Android or iOS should you consider the Lumia 950?
It all depends on your thoughts about apps and services. Obviously if you live to get the best app support or the latest and greatest in mobile, you will have a lot of pain points switching to Windows 10 Mobile. Banking apps are hard to come by, and there is no Snapchat.
Maybe that will all change. But maybe not.
Of course, what everyone considers important is relative, but I'll miss my apps for UFC and Five Guys restaurants. Even Skype is still not a great experience on Windows 10 Mobile, which is shameful.
If you are switching phones for the camera, you will be thrilled with the results, but I know very few people who will do so for that reason alone, not when the competition is good enough these days.
Continuum is very specific and while it works well I do not see many consumers jumping ship for that either.
Windows Hello and the iris scanner is pretty cool, but not any better than newer fingerprint scanners on the iPhone 6s or Nexus devices.
And the Lumia 950 design is practical, but not beautiful.
I do encourage you to see a Lumia 950 in person. Sample the photos that people will inevitably share from its outstanding camera. Watch how Continuum can be useful for some. But in the end, the Lumia 950 is still a tough sell for non-Microsoft fans.
Final thoughts
The Microsoft Lumia 950 represents the best of Windows 10 Mobile and is 100 percent built for the fans, which is exactly what Microsoft CEO Satya Nadella promised back in July.
Oddly enough, the Lumia 950 is a really good smartphone. It is just the lack of apps (and some services like payments) that are holding it back. It can get a lot done with a gorgeous display, excellent camera, and very good battery life, all of which used to be the criteria for a good review. But in 2015, you cannot discount the importance of the full ecosystem and what you are buying into when you commit.
The Lumia 950 is a first-rate phone, but it is not the best, which is what is needed in 2015 to beat the competition. Microsoft fans will love it, but the rest of the world will likely look on with curiosity and nothing more. I still think Microsoft's vision of mobile is unique and evolving, but they are still kicking the can down the road as we all wait for the next big thing.
Alternatively, if Microsoft's aim is just to keep its enthusiasts happy well from that perspective, the Lumia 950 should succeed. I'll be using the Lumia 950 and Lumia 950 XL as I'm all in on Windows 10, but I recognize that I'm part of an increasing minority of users. Microsoft has some brilliant ideas here, but they can still do better.
Where to buy
You can now pick up the Microsoft Lumia 950 from AT&T both online and in stores. The AT&T Next 12 plan will have you paying $29.95 a month for 20 months for the Lumia 950, while the Next 18 plan will cost $24.96 a month for 24 months. Finally, the Next 24 plan will cost $19.97 a month for 30 months. The off-contract, non-commitment price is $599. The Lumia 950 is listed in both black and white.
AT&T has stated that people who purchase the Lumia 950 on an AT&T Next plan will be eligible to purchase a Surface 3 tablet for just $399.99.
Buy the Microsoft Lumia 950 from AT&T
You can also buy direct from Microsoft including the unlocked version for $550.
Buy the Microsoft Lumia 950 Unlocked for $550
Continuum Gear
You can now purchase the $99 Continuum Display Dock right from Microsoft or grab the Actiontec wireless Miracast dongle for around $70 from http://http://Amazon.com?tag=wpcentralb-20?tag=wpcentralb-20
More resources
If you need more on the Microsoft Lumia 950 and Lumia 950 XL make sure to hit these resources and guides to get you started!
Gear
Want to know which Type-C cable to get? How about a micro SD card? Read these guides for the best tips.
News
Want all the latest news on these phones? Hit these topic pages for all that we got.
Microsoft Lumia 950 XL main page
Support and help forums
Want to chat about the Lumia 950 and Lumia 950 XL? Jump into our forums and ask others what they think or get help and advice for your new phone!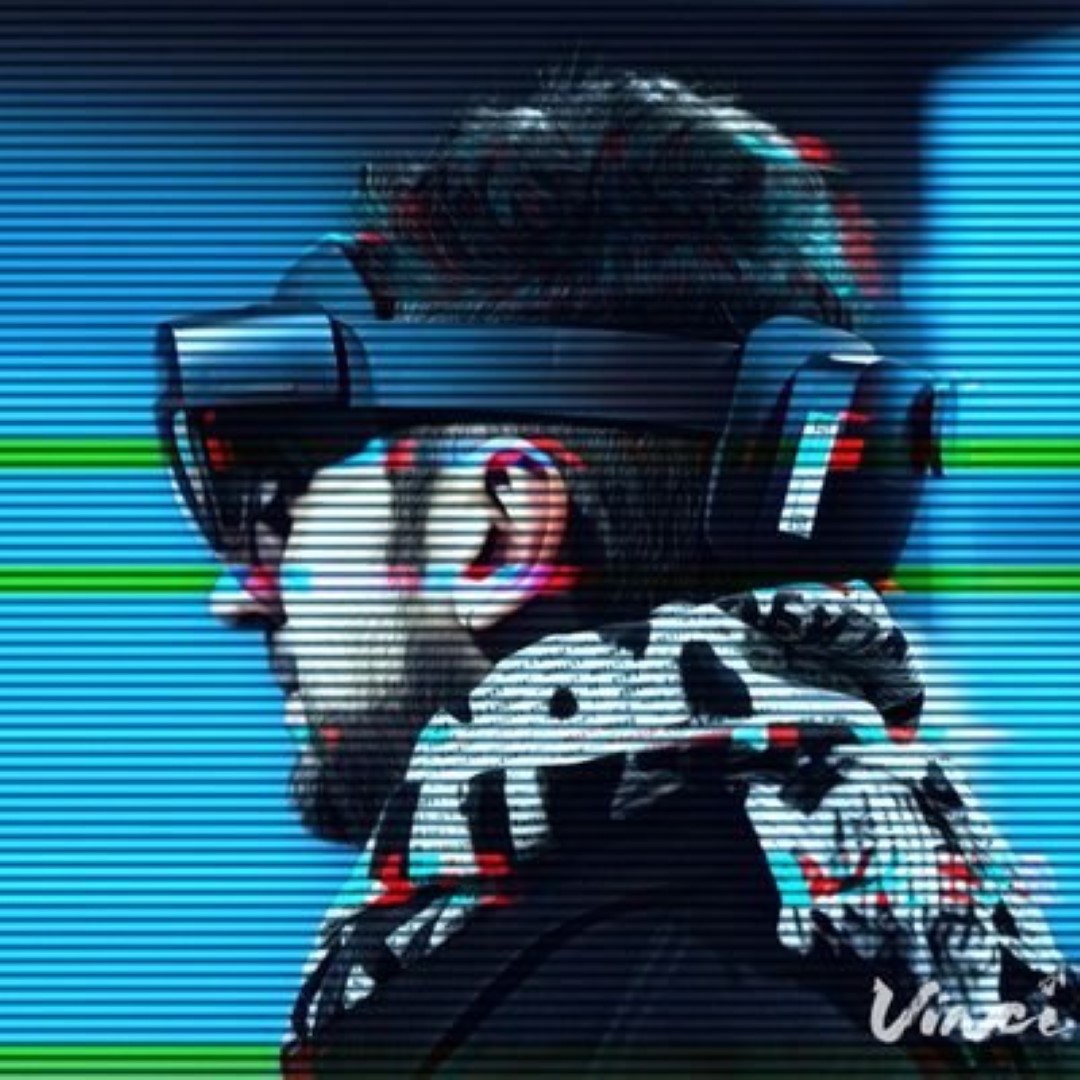 Daniel Rubino is the Editor-in-chief of Windows Central, head reviewer, podcast co-host, and analyst. He has been covering Microsoft since 2007 when this site was called WMExperts (and later Windows Phone Central). His interests include Windows, laptops, next-gen computing, and for some reason, watches. Before all this tech stuff, he worked on a Ph.D. in linguistics, watched people sleep (for medical purposes!), and ran the projectors at movie theaters because it was fun.