Mafia III will bring the crime family back together in 2016 for the Xbox One and PC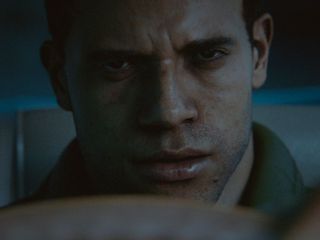 2K Games is reviving its Mafia series of open world action games with the announcement of Mafia III. The game, which centers on establishing an organized crime family, is coming out sometime in 2016 for the PC, Xbox One and PlayStation 4 platforms.
While the first two games in the series were developed by Illusion Softworks-2K Czech, Mafia III will be made the recently formed Hanger 13 studio. Mafia III will be set in New Orleans in 1968. Here's a look at the game's setting, storyline and features.
Source: 2K Games
Windows Central Newsletter
Get the best of Windows Central in in your inbox, every day!
Full of Xbox news today. Windows central is turning boring for non gamers...

There are many other great sites you can read. :)

That's ok, us gamers think you non gamers are boring.

This is Gamescom week, one of the most important gaming expos of the year. Xbox has the biggest presence in the show this year. Xbox is a Microsoft product, which makes it relevant to the site and readers. So give us a break and read something else if you're not interested.

In case you were not aware, there is a game convention happening right now, and since the Xbox is part of the website, there are a lot fo annoucements regarding it. kind of like then there is an event for Windows phone or Windows.

Hol-e-sh*t!!!! Mafia II was like one of the greatest games of all time! This is amazing!

Play the first one and you'll love it.

Yes ! I am so happy to see this :D

The first one was an absolute classic! The storyline were so intense, and harnessing at times, packed with balanced amount of dreams and action. I don't hate the second one, though, but the first one was that great, except the graphics. But that's understandable provided the year it was developed. *Edit -- I meant heartbreaking, not harnessing, damn this Word Flow.

Wow! I can now play as a black man in a game..hhehehehe

Not the first time, but it is good to see nonetheless, add a different dynamic to the game, similar to playing as a female protagonist.

Unnecessary observation. GTA San Andreas features a black guy and it's one of my favorite games ever. Never felt that like it had something different, just because of the character.

I liked Prototype 2 (and 1) a lot.

Looks great, sick soundtrack too.

Yea buddy , the game is on.

Mafia II was one of my all time favourites. Man, what a game that was. Hope this live up to that legacy.

Mafia 1 is the real deal. It was ahead of its time and the story was superb. Glad that I have it on my steam account. They don't sel it anymore.

I haven't played it. Thanks for the heads up. Will see if I can find it somewhere.

Man, you'll love the first installment. I assure you. It was packed with the balanced amount of action and drama. It was heartbreaking at times, but that makes the story so immersive. If you love the second one, you should really try the first one, too! Tommy Angelo, the taxi driver was in Mafia II, too!

Really liked Mafia II with its low-fi GTA vibe and an emphasis on a mature narrative

Where is Vito scaletta the hero

This is real game news :D

I liked the first installment with Tommy Angelo, the storyline and the gameplay were excellent! I don't hate the second one, though.
Windows Central Newsletter
Thank you for signing up to Windows Central. You will receive a verification email shortly.
There was a problem. Please refresh the page and try again.