Microsoft plans to let users resume interrupted Windows 10 updates
Microsoft is working on a new Windows update system that would allow you to resume a software update where it left off if your connection is severed.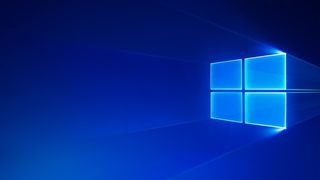 (Image credit: Microsoft)
If you've ever been downloading a Windows 10 update, only for the download to be interrupted before it's completed, you'll know exactly how frustrating that situation can be. It's especially problematic for those with slower internet connections or data caps, given that major updates – like the Fall Creators Update that Microsoft released in October – are several gigabytes in size. It's a problem that Microsoft is keenly aware of, but it's working on a solution.
Currently, if the download is prematurely severed – for example, if your connection drops or the battery on your laptop dies – Windows Update will force you to restart the download from scratch later on. But Windows Insider Program chief Dona Sarkar revealed today to Windows Central that the company is planning improvements that will enable users to resume interrupted downloads instead of starting over.
Dona wasn't ready to commit to a specific timeframe for that feature, but it's certainly good to know that it's on the roadmap. Microsoft previously made major improvements to how it distributes updates with the launch of its Unified Update Platform last year, which reduced the size of its OS updates by more than a third.
Dona said that the decision to introduce the upcoming "resume download" feature was heavily influenced by Microsoft's experiences with its Windows Insiders4Good Fellowship programs. The company has been working with local entrepreneurs across Africa over the last two years, gaining fresh insights into the needs of users in "occasionally connected" markets, where internet access is often more limited and more costly than in developed nations.
Windows Central Newsletter
Get the best of Windows Central in in your inbox, every day!
Make windows better Microsoft cos we already lost the phone battle

Good. Microsoft Store needs this too.

Well, this isn't new but welcome.

Hope they do this for Xbox too. That has been frustrating with big updates and unreliable rural internet.

Good to hear, it baffled me why the ability to resume updates wasn't included from the get go.

Yay, Microsoft discovered Z-Modem!

Yay 2! It's been a week my computers still gets insider updates, then blue update screen, then stuck at startup, after reset reverts to previous build, downloading update again, same x626655. I still can't play cs 1.6 because of kernel mouse controlling problem(fall creators update and later versions) . Every 1 of 2 windows starts, start button doesn't work(this problem is exist in every version of windows 10 with my hardware configuration, don't blame me for being insider.) They don't care what's up on feedback, they want emojis, edge and endless pdf problems, changing service names, generating build numbers, helping google platform. But one core/kernel problems are still there. Btw the 'i' letter does not work for 2 YEARS in Turkish wm10 version of onenote. Don't ask about feedbacks.

This shows two things, I think: The first is that Microsoft needs to interact with your country on a long-terms personal level, in order to understand your local tech-pains in Windows. 2. They are not currently investing enough in that area, but this should show them, that it pays off, and hopefully they plan to do that in the future (5-10 years) 🙂
Windows Central Newsletter
Thank you for signing up to Windows Central. You will receive a verification email shortly.
There was a problem. Please refresh the page and try again.