Microsoft announces Build developer conference for May 6 to 8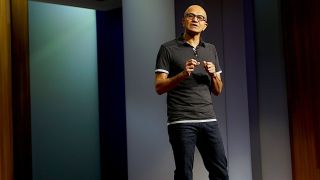 Microsoft has today announced (opens in new tab) dates for this year's Build developer conference, which is now confirmed to be happening on May 6, 7, and 8 in Seattle. Like last year, this year's conference clashes with Google's own developer event, which takes place on May 7, 8, and 9.
Build 2019 is expected to feature more talk from Microsoft about developer opportunities using Azure and Windows. Rumors also suggest Microsoft will finally talk more about Windows Core OS, and may even take the wraps off Microsoft's upcoming Windows Lite OS.
Registration for Build 2019 (opens in new tab) opens February 27. Will you be attending? Let us know in the comments.
Zac Bowden is a Senior Editor at Windows Central. Bringing you exclusive coverage into the world of Windows 10 on PCs, tablets, phones, and more. Also an avid collector of rare Microsoft prototype devices! Keep in touch on Twitter: @zacbowden.
I've been to two conferences but I'll skip this one. I need .NET Core to slow down in revisions before we adopt as a whole.

Why? as long as there aren't any breaking changes, it should be fine.

We've built our architecture on a set of various libraries. Not all of them have ported to .NET Core - let alone kept up with the many revisions. Once they all mature with the platform, then I'll take look at all of the pieces and either keep the existing libraries and rewrite our base architecture to .NET Core to look to more active ones to replace those that haven't moved on. It's the same problem of why XP still lingers but dependencies haven't yet upgraded. For us, there is no pressing reason to move today but I am watching it like a hawk.

You can always stay on a current version though as .Net Core supports side by side runtime installations. Also having tried porting to .Net Core 3 preview on one of our production web servers in preparation for upgrading. Had no problems so far though it did increase our throughput due to the new UTF8 Json serializer as we tend to serialize very big Json models to and from our endpoints.

Everyone will quickly say how Windows Lite isn't real Windows. They should just announce to get the grumbling over with now. Also, I like the Skylight name someone suggested.

There are rumours that it won't be called Windows or even look like Windows.

Developers Developers Developers!!!!

The way Microsoft treats developers these days I'd be shocked if Build sells out this year. What is there possibly to get excited about? UWP? Dead without a mobile device.
PWA? Years... decades... from maturity (at least in the context of the MS Store... again... no mobile device means it's a tough sell for PWA Devs to purposely target the MS Store). Two pathetic uptakes in the MS store in the last year... Twitter and Hulu.
Win 32? Ancient.
Xamarin Forms? Purchased by the evil empire and conveniently swept under the rug.
A.I. bot framework? Even Nadella is now warning Wall Street that A.I. may not live up to his esoteric hype... https://www.businessinsider.com/microsoft-warns-investors-artificial-int... In all honesty I think it's time to just cancel the bloody event. Windows as a development platform is a lost cause. Nadella's MS is about Azure and O365 subscriptions. He knows nothing... absolutely nothing... about developers.

And because he knows nothing about developers, that's why he produces the most used IDE ever VS Code, and possesses the most used repo in the world GitHub.

UWP, Xbox, IOT, AR, MR uses it no? x86, x64, arm64 PC uses it too no? If you are not working for enterprise like Adobe, holds legacy codes and distribution network already, if you are an building new stuffs, why win32?
You'd need
1) a website for introduction, to host your installer,
2) need to prevent cyber-attack,
3) need a login system if you want to sell applications,
4) can never do clean uninstallation,
5) need to do all those catchups, supporting old APIs,
6) need ads, to expend your distribution network,
7) need to prevent crack-proof,
8) need to skip IOT, AR, MR, Xbox, WoA and any future HW architecture and form factors,
9) etc,
What for? Just so that you can support older Windows?

It will be a fiasco. Remember my words.

Still wish that they will host an event for consumers one day...

These events suck as are pointless

I am. A Cloud computing architect. And I can tell you it sucks big time.

Like Brett said, what are you comparing with? Well, at least... Norway, Miami, India, Dubai, Singapore, General Electric, Samsung, SWIFT, NHS, MasterCard, Biotechnologies, LG, Toyota, BMW, Volkswagen, Walmart, a few pharmacy train, Nissan, Delphi, Volvo, Ford, Harman, IAV, Shell, GAP, Nike, Forza Horizon, some Ubisoft games, a bunch mobile games, US military and many more are using MS's dev/business solution or middlewares tho. * C++ is my root. Former IT but now a lead game programmer who's capable of building my own game engine, frameworks, etc. Able to fumble around Unreal and bunch of other languages on day1. Able to do 4 human languages. Jobs came to me before I graduated my bachelor and master, even today, jobs come to me.

Can you be a bit more specific? "sucks and pointless" is a pointless comment. Why does it suck? Sessions too long? Too short? Not technical enough? No QA time? Too much advertising? Not enough vendors? The information is elsewhere? Not enough networking? Lines too long? No free food? Venue wasn't good? What where your goals for going there? Are there other conferences you do like?
Windows Central Newsletter
Get the best of Windows Central in in your inbox, every day!
Thank you for signing up to Windows Central. You will receive a verification email shortly.
There was a problem. Please refresh the page and try again.