Microsoft can save you $8 on your ticket to see Batman vs. Superman: Dawn of Justice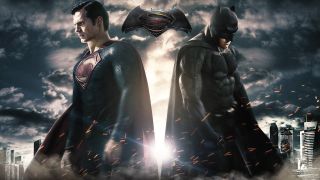 Microsoft has announced that Xbox Live Gold subscribers who purchase select DC-related movies, TV shows or games (opens in new tab) will be provided with an $8 discount on a Batman vs. Superman: Dawn of Justice movie ticket. As WinBeta notes, the promotion appears to be available to Xbox Live Gold members in the U.S.
Be sure to check the full list of items that will enable you to take advantage of this neat offer. Let us know if you're planning to take Microsoft up on the company's promotion and if you're looking forward to sitting through the movie.
Rich Edmonds is Senior Editor of PC hardware at Windows Central, covering everything related to PC components and NAS. He's been involved in technology for more than a decade and knows a thing or two about the magic inside a PC chassis. You can follow him over on Twitter at @RichEdmonds.
Yeah, US. US. US. The only country in this world is US. :-/

Wana know why ? I hate people complaining about this on everything. Microsoft IS a US company and Windows Central is also based in the US...

Seriously... you're reading an American web site with news about an American company and an article about an American movie. This is like an American going on windowscentral.in and commenting on a post about the latest Bollywood movie being India-only. Stupid.

American American American....you're speaking English, don't forget that lol ;)

The last time I was so hyped to see a movie was Star Wars: TFA but that didn't turned out very well. Let's see what happens with this one. - Posted from a Still beta Windows 10 Mobile!

I'm waiting for civil war, will be much better, we'll see..

I don't think this movie will be any good. But well, people seem excited about it. On the other hand, this seems like a nice move by MS. It's sad that it's only for US residents, but it's to be expected. I know there's legal issues related to rights, and all that, but they should take more care of their non-US customers, which are a lot.

I think they tried this before in Canada but maybe to many technical hurdles caused it to fail?

@fdruid I agree. Although I love Superman and Batman, I just can't drum up any excitement for this movie. For once, I agree with Kamesh and think that Civil War looks better, especially after the latest trailer where you-know-who shows up at the end.

the one and only! Spider Man!!

Yea civil war def..may 4...7:30

Just bought man of steel, when do I get the $8 discount for my ticket??

Save $8? The price of two tickets should be $8 before any dioscount. It's amazing what marketing can do... ONLY $99! Yet we know the item probably costs $0.74 to make. We're constantly being fed rubbish.

So do you think that the movie costs $0.74 to make, or do you not realize that the ticket is more than just a piece of paper? It lets you go to a movie...

How much does it cost to buy one ticket in the US?
in Chile it's around 14 dollars for a 4DX ticket [i saw Star Wars yay <3 ] and exactly 8 dollars (todays exchange rate) for a 3D movie. and 3 and a half for a Regular Movie...


I haven't seen a movie in theaters in about 3.5 years, so IDK for sure. I think it was $13.50 to see a 3-D movie last time I did that, which was 2010 (Clash of the Titans just a wretched movie with no actual 3-D). I'd say it varies from $10-15. I don't know what 4DX is.

4DX: moving seats with stuff that hits your back (kinda like those massage chairs), blow compresed air to your head, smells in the air, air that flows through the whole room, splashes of water... it's cool, i really enjoyed watching star wars that way.

Obviously it depends on the country. In Australia, my local cinema charges AU$25 EACH person (US$18). 3D is $4 extra. The best price I can possibly get (with a voucher) is $12.50 each (US$9.30). So yeah, $8 discount per person would be amazing.

And then there's the Gold Class prices... yikes. Not sure if they still do it, but Telstra subscribers could get Event Cinemas tickets for $10 and Optus could get Hoyts for $10, which were a heck of a deal. Used to use it for Event all the time.

Yeah, I was actually quoting the Telstra discount price @ $12.50 (used to be $10 as you said). I can't believe people actually pay full price for movie tickets... $25-30 is already enough! I would like to do Gold Class once in my life, but those prices... I agree with "Yikes" :P

Lol, coincidentally, I did Gold Class once and saw Man of Steel 3D with my gf. For two tickets, two alcoholic drinks, and one appetizer our total was $160, which is insane. We're spoiled here in the U.S., as our dine-in recliner tickets don't cost much more than regular ones; I saw Deadpool at an AMC one a few weeks back for $12 for a Saturday night ticket.

i understand the difference on prices Worldwide and the reasons behind them... it just atonished me to read "save 8 dollars" because it would basically mean "FREE 3D TICKET!!!!!!!111!!!!1" on Chile LOL. two years ago i could even buy up to four tickets (non3D) a day at 2 dollars EACH. They since changed the rules of the agreement between the Cinema and the "Caja de compensación" (some sort of social service "nonprofit" from Chile). but you get 5 tickets a month for $3 each.

Wish this was for Captain America: Civil War instead. BvS looks like another Zack Snyder hot mess. I hated Man of Steel so much.

After seeing a couple of BvsS trailers I wouldn't see it even if it was free.

You couldn't pay me to watch this rubbish

This is the ultimate batttle every comicbook reader has always dreamed about.... It could be epic... As for the deal, I am sure you will have to spend $50+ to get $8 off....Is that really a deal unless you were already going to order that content anyway ?

So he haters are here as well.

Trying to purchase my tickets to see it tonight.

Oh, so YOU"RE the one who bought tickets!

LOL, good one. Yeah, I am pretty excited about this movie. Do you plan on going to see it?

You couldn't pay me to see this movie. As soon as I saw the Ben Affleck was Batman I tore up my DC card.

What if you already own one of the movies on the list?

Anyone know how to redeem this coupon? I bought the batman game through the Xbox store, but the website for the coupon is asking for a code, but doesn't give any specifics about where to find it. Where do you find this code to redeem it?

That is my issue also.I bought Lego Batman for this coupon.Did you ever find out how to redeem the $8 moviebucks?
Windows Central Newsletter
Get the best of Windows Central in in your inbox, every day!
Thank you for signing up to Windows Central. You will receive a verification email shortly.
There was a problem. Please refresh the page and try again.