Microsoft is removing books from the Microsoft Store on Windows 10
Microsoft is killing off its books selection in the Microsoft Store starting today, with content going away completely in July.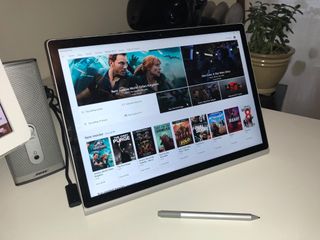 Microsoft has announced that starting today, customers looking to buy books from the Microsoft Store will no longer be able to do so. The book store, hosted within the Microsoft Store on Windows 10 and online, is going away. Customers who have previously purchased books from the Microsoft Store will be receiving refunds, as those customers will not be able to access their already paid for books after July 31.
This is the second major content category to be pulled from the Microsoft Store, after the Music category was pulled back in 2017. The book store being pulled is unfortunate, however it's likely that not many people were using this store to begin with, especially with the likes of Kindle on the market. One of the major reasons Microsoft is likely killing its book store is because with Edge's move to Chromium, it will no longer have book integration.
Interestingly, Microsoft's book reader app was on Windows 10 was Microsoft Edge, the default browser that comes with Windows 10. Now that Edge is moving over to Chromium, it's likely that Microsoft has decided it's not worth bringing over the infrastructure to support a book ecosystem, especially if very few people are using it. For those who did buy books from the Microsoft Store, the company says refunds will be automatically sent out after July 2019.
This is an unfortunate blow for the Microsoft Store, but one that makes sense. Nobody was buying books from the Microsoft Store, because there's no where to read them. There's no app on iOS or Android that allows you to take your Microsoft Store books with you. If you're buying digital books, you're either doing it on Amazon or Apple's platforms, not Microsoft's.
via ZDNet
Get the Windows Central Newsletter
All the latest news, reviews, and guides for Windows and Xbox diehards.