Microsoft confirms 300 more employee layoffs, largely in Redmond, Washington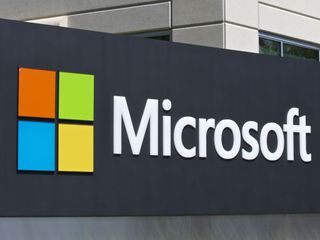 Microsoft has confirmed that in addition to layoffs related to the shutdown of its Skype office in London, it has also cut 300 more jobs at the company this week, largely in the area in and around Redmond, Washington where its corporate headquarters is located.
According to ZDNet's Mary Jo Foley:
The same Microsoft spokesperson also clarified that 220 jobs would be discontinued as part of the decision to close the Skype London offices, rather than 400 jobs as previously reported by other news sources. All 520 jobs cuts this week were part of Microsoft's previously announced plans in July to lay off 2,850 employees by the end of June 2017. As part of Microsoft's last quarterly financial report in June 2016, it revealed it had approximately 114,000 full-time employees.
Windows Central Newsletter
Get the best of Windows Central in your inbox, every day!
Sucks for those being laid off.

Right :( Posted via the Windows Central App for Android

I would be nervous if I worked anywhere at Microsoft right now. You never know who they are going to can next.

Employees layoff every where in the world.

No. Apple continues to hire while MS fires. Look it up.

First link in search: http://fortune.com/2016/09/11/apple-self-driving-car-layoffs/

Nonsense. I recently returned to a Microsoft which is FAR more open and massively re-energized compared to when I left after my 1st 10-year tour of duty in 2010. Microsoft has >100,000 employees world-wide and, because it is a business, has to continually re-adjsut, re-align and modify the structure of its business in order to adapt to a rapidly-chaning industry and landscape. This results in occasional division closures, staffing changes, etc. While some of these changes results in people chaning roles and/or teams, it does also mean that some people lose their jobs, which is never easy for those affected. However, Microsoft is incredibly supportive and offers a great deal of assistance when it does need to make people redundant. While many may claim Microsoft "is only interested in money, not people" (see above in this thread), this is only true to a point: Microsoft, like most other companies, is a business - it doesn't make sense for it to continue to spend money on products that are unlikely to generate a decent return on investment in the future, or on areas which are no longer required due to role-duplication, changes in business practices, etc. However, the company deeply understands that without great people who enjoy doing their jobs every day, the company will suffer, hence the pretty decent packages & great working conditions.

It does, but Microsft as a corporation has been bloated for many years now. A slimmed down, leaner corporation will make it a more competetive corporation.

As long as they keep around the good talent. A lot of these cleansings tend to get rid of not enough middle and upper management and seem to let go a higher porportion of develpers/engineers, which doesn't help with making a software company leaner. Fatess in large companies are hardly ever at the legs and head of a company but at the middle gut (management)

Yeah, exactly. That's a serious way for any organization to create worse bloat as the [effectively] administrators stick around and keep the bad practices, while what largely constitutes the talent disappears. It's pretty easy to see by constrasting this with schools. School administrations have been growing over time, while the teaching pool has largely stayed the same (per capita). And this is largely the reason that costs have been going through the roof, so it's easy to look back at big corporations making the wrong type of cuts and wonder how they'll be in the next few years.

@Paul Josephson, I imagine the stack ranking system is partially to be blamed. Sure it's been abolished but that doesn't mean individual working practises have changed.

I guess it's not a good time to join MSFT for a job right.

Layoff all the talent and bring in H-1B visa holders with no talent.

H-1B do have talent, and they work much harder because they have fewer options if fired or laid off. So they'll work weekends without much complaint, etc. They are kind of like indentured servants of old, working to get their freedom (Green Card). It might not be right, but in that situation they tend to work harder with fewer complaints. Blame the game, not the players.

i do agree with @Kadcidxa that said i dont agree that all H-1B visa holders doesnt have talent only those who are fresh MS graduates...US have many loopholes to survive for those who cant achieve same in india..if a student/employee can enter US he can use those loopholes and stay in US.....well i think either US government are blind or they making US citizens stupid... bottom line: they work for dollars..

I do a lot of business with the likes of TCS, Wipro, Cap Gemini, Accenture and many of thier end clients. Indian born and raised candidates that migrate do indeed work hard. However the majority (not all of course) have a cultural blockage in that they do only whats asked of them and not more. They do not raise thier head above the parapit and engage in creative thinking, if they do they take a back seat. The reason is fear of losing thier job. Its a great source of pride to be able to work in a western country for many, unfortunately it is a caste system that creates fear that drives them to work harder but certainly not smarter. Ive lost count of the number of projects ive seen offshored to save money only to be screwed up with hundreds of thousands (sometimes millions) wasted and bought back. The ones who do have the creative flair coupled with the balls to stand up are extremly valuable.

I completely, strongly agree.
That's the same issue I have seen.
To be clear, it's not a deficit in creativity that is the issue but, rather, the refusal to argue against accepted positions or challenge orthodoxy.
The cultural divide I see is that our Indian devs and testers—though very talented—tend to avoid confrontation, while the architects—who are duty-bound to question the efficacy of the choices and direction of senior management—operate just like their American counterparts.

You said couple and balls.

I actually knew one Indian IT working in American company. I remember him saying he studied in India for 4 years for $10k (in US 10k is enough for 1-1,5 semesters), and when he came to the US he was worried his knowledge was lower than Americans'. When he got a job it was total opposite, but his pay was less than Americans'. I know another IT (American) that always says joking "Indians study and memorize books from cover to cover, that's why they are so smart and always get hired, for cheap. And they do their job better than anyone else. They don't complain"

Well on the flip side, I've worked with countless Indians that have a engineering "degree" from India that could barely tie their own shoes.

It goes both ways. A qualification is a piece of paper if you don't have the ability to utilise the knowledge. I have had the luxury of training graduates. Some lack basic common sense sadly.

Ha, except 70%± of PhD undergrads are probably h1b's. America would be nowhere without them.

Please don't comment without any idea about things.

Look at what McDonald's just did, laid off 70 in accounting to be replaced by H1-Bs. Total abuse of the system.

Let me guess: they were working on Windows 10 Mobile or Surface phone?

That could very well be non prioritized work.

Windows 10 Mobile is the same team as Windows 10 on PC...

Then they should stop wasting their time with Mobile and concentrate on PC. Posted via the Windows Central App for Android

It's been known for a while.. The @bleached user is a troll. Though in rare cases he/she makes valid points.

It's the same system so nothing goes to waste. And besides... What good would it be for us who can't stand Android and don't like Ios?

Office workers I would say. Still sucks anyone loosing there jobs tho.

It is losing emeffer, not loosing like your hymen.

Is the marketing team, Joe, Terry, and Satya a part of those layoff's? Oh yeah, and the garage team who makes nothing for windows 10 mobile and everything for Android & iOS?

3/5 garage apps announced were for w10m about a week ago. So hardly "nothing"

Microsoft Garage is a project that allows employees to tinker ON THEIR OWN TIME. The people making those apps are employed to make them. The amount of misinformation is astounding.

Yeah. They should be concentrating ALL OF THEIR time in making Microsoft products for Microsoft better. From the outside it looks like they put in half ass effort on Microsoft stuff and then use all their inventive energies to make somewhat better programs for other OSs. That may not be the case, but to some it sure looks that way.

Why would they spend their extra energy on making apps for a platform they don't even use? I mean what % of MS employees actually use Windows Mobile?

assuming that you work, do you work at your job 24 hours 7 days a week?? Even if I LOVE my job, I'm going to get tired doing it every single minute of my life and will want some change for the sake of change. They aren't slaves to Microsoft and I wouldn't want that for any other employee at any other company. Also, mirroring @ShadowWolf_0807 comment, they obviously have different teams for different platforms.

You do realise the team making the iOS apps are a different team to the ones making Win10m apps...? Or is your comment based on no knowledge on the mater at hand?

Nadella appears to be very predictable here, if a product or service isn't making money then cut it. He doesn't care if Microsoft consumers are invested (Lumia, Microsoft Band, etc.), and he doesn't appear to care to much about how it affects families or employees. He wants to show a quarterly profit margin, and less about revenue, or Microsoft's image with consumers.

HE is your typical i will make the graph go up ceo! Andp eople crediting hololens continum to him are vatly misguided!

I'm worried and I totally agree with you. While I apprecciate Satya vision on the cloud, something is emergin daily: "make profit or die" extreme strategy. And a low attitude towards consumer market. Let's hope that XBox will always do high profits...otherwise he will cancel in a matter of weeks! If you really want to innovate you can't always be market driven. Stay on the consumer market means for me to create spaces where spaces are not free for you: this could take time, risk and money. And you should also wait for other player to make false steps and eventually fall. Cut a branch because it's not profitable it's a fast choice to make investors happy and to ruin the image of your company. Now it's time for Microsoft to show their real interest on cosumers: loose them forever and join IBM, Oracle and other bigs or spread innovation to everyone around the world, pointing directly to each human outside the business world. Is MS able to think big?

IBM is the goal. They're exiting the consumer market. No matter how many "don't be scared! this screw up isn't so bad!" stories Windows central runs the fact is they're leaving. enterprise only hardware and software is the future. windows will continue to exist with consumers on pc only because its monopoly is required to keep the enterprise stuff running.

if they continue with the same mediocre quality, soon windows 10 will be history. this piece of garbage OS tested by insiders... Posted via the Windows Central App for Android

Nadella can even cancel products just days before being launched, like he did with Surface Mini. Most probably Surface phone will suffer the same fate.

If he has invested a lot on UWP, he might as well acknowledge the importance of a mobile form factor in the market. UWP is a joke without a device in your pocket.

They certainly are thinking of the consumer market hence Onecore and Windows Everywhere coupled with the streamlined knowledge sahring between teams. Dont think that becuase they cut away from Nokias Lumia brand (they have a strong Surface brand like Apple has thier iPhone) that they are not interested in consumer. They have absolutely no chance launching lumia after lumia to claw back tiny % market shares. They are going the enterprise route, one in which Apple and Google cannot compete. Before Blackberry shot themselves in the head they were enterprise focussed, they created such cool and good devices that consumers wanted them...they got them..MS can do the same, minus the suicide.

Yet he bought unprofitable website for 30 billion $. Nobody's perfect.

The data they are getting from Linkedin benefits MS's focus on enterprise and businesses ...easier to buy an existing and already popular "website," than have to start from scratch and compete. The aquistion of Linkedin coupled with Microsoft Dynamics and 365, allows MS to compete head on with Salesforce and while also having the upper hand. It was a move done mainly for the backend of things to make their services even more interesting/appealing for their enterprise clients and nothing really to do with the genera consumer.

you mean the data they are getting from business facebook is making them millions per quarter.

Msft could as well own the business world that runs the consumer world meanwhile eliminating the direct contact with the general public. You have a valid point there, way to go for msft to become the world's most profitable firm. But I really wish msft would concentrate more on R&D, Scientific and Environmental field.

Yeah, like the CEO can unilaterally lay off thousands of employees without the approval of the board - yes including Gates, Thompson, Panke etc. The CEO is just the front man that takes the blame, afterall it's easier to demonize a single individual than an entire group. If we want to start pointing fingers, don't forget the 'real owners'!

Couldn't agree more. It's why I jumped ship. #ThanksSatya Posted via the Windows Central App for Symbian

But jumping ship only increased the likelihood that what you were afraid of happening, happens... **INCEPTION SOUND**

one day Nutela will be laid off by tim cook :p

Talk about mobile first! looks like there will be a fewpeople mobile... TooSoon? sucks though

Any chance Nutella gets laid off?

That would be the best thing that could happen but I do not see it happen anytime soon. Those board members are idiots, thinking on short term only...I will lmfao when MS starts to fall because of the poor quality in their products, resulted from the layoffs...it started with windows joke crap 10 OS. Posted via the Windows Central App for Android

Hahaha that will be great. The big problem I have with the "lets streamline our products or processes" is just normal Ceo talk for I'm Gona fire some people and make everybody else work harder to make more money for shareholders

someone should take away the layoff button they are addictive to it xD

They laid them off because of the Xbox live problems earlier in the year that major Nelson said he was looking into some sort of compensation was us but the media wouldn't keep on him about so Microsoft let them go typical Microsoft to do that

MS empolyees, get your cubical personal item removal kit here....like mentioned earlier, includes a swiffer duster cloth to dust your DNA away so MS does not clone you....

The sad thing is that all large corporations have some dead weight. We all know there is a tremendous amount of redundancy at Microsoft, especially in App development and support. The fact that they always seem to pick just before the Holidays to do their laying off puzzles me. 4th quarter budgets are already spent. Perhaps it looks good for the year end stockholders report to say they are trimming the fat. Around spring these corporations go back into a hiring mode. The same cycle year after year, corporation after corporation. Let's hope they perform their layoffs via the attrition method of not replacing those that quit rather than pink slips. Often the announcement of layoffs causes panic enough to stimulate employment shifting.

Does anyone in these threads actually READ the article before mashing their fingers on their keyboards. These staged layoffs were announced a long time ago and all about trimming the fat and raising productivity. Six people in an office that only requires three, means three people that have nothing to do just distract the ones that do. There is an old saying "too many hands spoils the broth". If anyone hasn't noticed Microsoft is a business and is finally acting like one again, profit equals strength.

I dont care when they were staged...this guy has done two things....destroy the consumer aspect of Microsoft and lay employees off. This is the typical CEO that is looking for quick profits and doesn't care what is happening tomorrow when he is gone.

Your view is really REALLY short sighted, have you seen what he has done? did you know how teams operated inside Microsoft before he changed the system? Microsoft are in an EXTREMELY strong position! They havnt been this strong for many many years. Take a step back and look at the big picture, Onecore, Windows Everywhere. Mobile is going to take care of itself over time and they know it. What CEO's do you know that dont care about tomorrow?

Not short sighted at all. But I'm not going to post ten page in a message section over this. He has become a lame duck.

Windows everywhere? They cant even make it work on their own freaking band.


Techiez, I think engish is not Satya's strong point. When the board and the developers said we think we have a plan to put windows everywhere, He took it as we want windows no where.

Why do you want Windows 10 on the Band for? Office? Games?

I thought the same thing. I know everything running Windows 10 is what they are going for, but not sure what the purpose here would be.

yeah right, he's done nothing but bring the OS quality to a dissaster! worst CEO in history! Posted via the Windows Central App for Android

We must not forget that recently he sold some of his shares for millions, so a want of quick profit is definitely a possibility here. Maybe he wants to build a new house in India.

It's not a possibility, its what's going on. Twenty years ago, CEO's took a ride in the company and their own name first and foremost. Now its $$$$ above all else and its sickening.

Very soon you'll see an article from Jason on how bots will replace employees and that all this is a good thing.

BAH ha ha ha. Bots. I laugh at the ex boxxies talking about vr is a gimmick and a joke.....NO...BOTS are a joke, as well as continuum...the other magical saviour of MS mobile. ha ha.

Vr is a gimmick. So I don't know what's so funny. You might want to brush up on your sentence structure though.

I wish they would replace you.

I am sorry but VR is NOT a gimmick. Its only a gimmick since XBOX does not have it. PS4 with VR is AWESOME! however, bots and continuum (gimped RT), are huge jokes.

Ummm...no, I've used it and it is gimmicky. Sorry. Nothing to do with who does and doesn't have it.

Um I think the two sayings you mashed together were: Too many cooks spoil the broth; and Many hands make light work. Neither of which are appropriate for the lay off situation, unless they fired a bunch of people that were all leading the same project.

Oh come on, I've seen the result of "fewer" people needed in the windows teams, where QAs were ditched and insiders used instead for free: mediocre quality in windows 10 OS on both pc and mobile...so spare us with your fanboy defending. Posted via the Windows Central App for Android

"trimming the fat", as you say, is one thing. Firing the entire team developing products is entirely another......If you think there is a development team left for anything in microsoft, you have rose colored windows on. INSIDERS are the developers....hence the reason windows 10 and mobile is in the amazing MESS that it is in.

@Steve Adams. One critical flaw with your "statement", insiders don't have access to code so how would insiders "develop" anything :P lol.

At the end of the day (or the Fiscal Year), employees and customers are just numbers. Variables on a financial equation. There's no names, no families, no personal histories, no friendships, no love. So, anything beyond making money is irrelevant, and it can be (and must be) replaced or removed, because there's no people... Just numbers.

Hundreds at a skype satellite office, what were they all doing? That's more than a AAA game development studio...

Who knows. It may have been developers, but they also had their customer service team in EU, so I'm guessing this was back office and support staff, who made the bulk of those unlucky ones to lose their jobs. I hope they all find better opportunities elsewhere soon. I don't envy anyone's situation such as this.

And I wanted to apply there man, I probably don't have a chance now

Apply as a removals man with a van :P

Microsoft is struggling. What gets me is that they don't redirect these people into an area within that's struggling less and keep their people. I understand the whole, "saving the budget" within the company, but that is a lot of people that will be struggling. Praying the best for those on the search now.

Poor tester... Guess we will see more bad quality apps soon Posted via the Windows Central App for Android

They ll launch an insider program for skype as well and have the avg Joe test the changes for them.

For sure. they have started with office too, so expect buggy office updates soon. I avoid using any MS products as much as I can. I need quality products, not garbage Posted via the Windows Central App for Android

This is what Satya Nadella era will be remembered for. Not the innovation and explosive growth of when Gates was in charge. Not the maturation and opening of standards of Ballmer. Nadella will be remembered as a hatchet man who hasn't brought any new ideas to the table.

No new ideas? Cloud first, mobile first

rinosaur, we all see how thats working. IT'S NOT. windows 10 is a buggy, laggy POS, as well as edge, skype, mobile, etc are all neutured. Office will be next with the insider program. Let's also not forget the 26 billion wasted on business facebook. Instead of spending 26 billion on pushing windows / mobile forward they bought a stupid social media website. I know why they did, selling personal data for millions per quarter. make the "stock" inflate.....for a while. but that will drop like a dead bird as well.

More layoffs, more interns, more mediocre quality in their products. congrats Nadella, keep it up, you've managed to bring windows OS to a mediocre neverending buggy product. what's next? Office I presume...microsoon Posted via the Windows Central App for Android

With a 114,000 man strong workforce, one would think that MS fixed minor issues and feature requests from its insiders. Or at least pretend to be reading our feedback :-/
Here's a /r

Those people are paying the price of us having a windows phone

Hope the employees laid off ones are those without pride in Microsoft. Seen so many Microsoft employees with no pride in Microsoft. Even seen one of their data scientist using a Mac! Can't believe my eyes. What lack of pride and loyalty :(

Why would they have pride, MS does not have pride in them, or their own product. I see the CEO of Microsoft using a EFFING iphone. please, give it a rest with pride and loyalty. The "CEO" was at an apple event. Jerking tim cook on stage. Back in Bill and Steve times, That would NEVER happen. They had respect for each other, but.....NO WAY would one come to another's launch event. This CEO is a Huge JOKE. By the looks of all the amazing products coming from Redmond...(most new products coming from there are layoff slips at this point), Even a new REAL CEO would have a massive struggle trying to right the ship. THINK BLACKBERRY. JIM and NUTELLA are exactly alike. Become hyperfocused on one thing....for Jim it was trying to get an NHL team in waterloo, for Nutella its ENTERPRISE only. Jim lost sight of the big picture, Nutella has lost sight of the big picture. He is so focused on enterprise he is WASTING 26 billion dollars on a freakin dumb social media website for cubical dwellers. He has the same narrow mind that Jim has. Cannot see the forest for the trees, Cannot see that the rest of the company is stagnated and falling WAY behind, He just sees lets get enterprise this enterprise that. Too late for MS just as it is too late for Blackberry (just a shell of it's once former awesome self). I made alot of money off blackberry, but once the shift happened, Blackberry was doomed because they did not move with the shift. MS is trying to be different, they are trying to create shifts in the market that no one wants. They are failing just as badly.....Satya has ruined every consumer product that ms had, windows 8 was a big step in the right direction of shifting, as was windows phone, but they axed both when moron became CEO. now they are 10 years behind again.

Very soon, companies will start to f$%k off Microsoft because of the mediocre quality of their OS, they will start avoiding windows 10 and then, maybe the morons from the MS board will finally realize what a failed CEO they have. But I do not see this coming, board members from MS seem to be blind, short-term thinking only. As I've said before, I will LMFAO when MS will start to fall because of their lack of care towards quality.

Yeah they were not inovative. They were not bringing in new ideas so the layoffs.

Had to post this here instead of relevant articles since it takes you to another website ok so i was commenting on the damaged core article about how it takes you to another site and looked again and see were you put shared from vr in the picture but come on thats really shady. when i glanced at the pic for the article; and that text you "subtlety" but in there looks like it it is part of the image. So basically it was clickbait for another site. we should assume we are not being redirected to another website by clicking on an article on your page.

Don't fire people on the Skype team! They still need to fix copy and paste on Skype for business that took over lync! Posted via the Windows Central App for Android

End of the beginning. This is cause of bad bad corporate purchases and decisions previously (Nokia). But I hope it's for the best, lets see in 3 years

Every country have smart ones and idiots.. Sooo don't fight over who got more

The layoffs were spread around different teams. They definitely were not just consumer-focused like some think in these comments. Three friends of mine were laid off in this round - one in Redmond who was in Office, two in Fargo in Dynamics. Dynamics is all business-focused, but has been hit hard in previous rounds. It's always difficult for everyone - it sucks to get laid off, and it sucks to lose teammates with whom you've worked for years. I've seen many MS friends cut in layoffs, and not just under Nadella. I saw way more people I knew personally laid off under Ballmer in '09-'10, including the closure of my entire office in Denver in 2010. Sometimes you see good workers go, especially in an office closure. However, there was often some dead weight trimmed in the targeted layoffs. Good employees who are laid off do get the chance to interview with other teams and get assistance with finding other jobs. I know quite a few people who were part of one team's layoffs that are successful in other MS teams today.

Joe B is sure taking a long vaca...

I am 100% sure the iOS and Andriod Garage Team Members will still retain their jobs. Thank You MS.


Why would they let them go? Its the largest market making the most money for everyone. Can you imagine Microsoft stopped making Office for iOS and Android? Corporate suicide.