Microsoft to donate Office 365 to nonprofits worldwide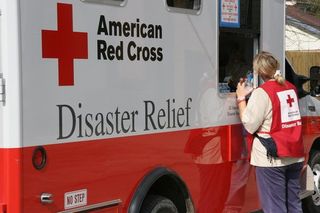 Microsoft has been known for distributing free software to business startups and college students through their BizSpark and DreamSpark campaigns. The programs offer a variety of software including the latest version of Windows, a fresh copy of Office 2013, and even access to development tools such as Visual Studio. Now, Microsoft wants to give even more free software away; this time, to nonprofits.
The Redmond company will be making Office 365 available to qualifying nonprofits and nongovernmental organizations through its new Software Donation Program; launching in 41 countries around the globe, the program aims to provide up to 90 countries by July of next year.
For the current 2013 fiscal year, Microsoft has already donated $795 million in cash, software, and services to nonprofits globally. Lori Harnick, General Manager of Citizenship and Public Affairs, stated that:
Office 365 will allow nonprofit organizations to take advantage of the ability to work from anywhere with cloud computing, provide ease of collaboration for team members working on a shared document, and allow IT administrators to easily update and manage the software remotely.
For organizations such as the International Federation of Red Cross, being able to communicate and work seamlessly allows volunteers to carry out their mission with a chance of greater success.
Those who believe they may qualify for Microsoft's Software Donation Program can find more information and check out their eligibility by clicking here (opens in new tab). Those looking for information on migrating to the platform can click here.
Are you a college student – have you ever taken advantage of Microsoft's DreamSpark program?
Source: Microsoft (opens in new tab)
Just Microsoft being evil as usual.

well.. your dealer always gives you the first shot for free

$795 million. That's a lot of digital crack

Yeah, how can a company that does so much good with education institutions, technology centers,etc be seen as evil. Why isn't the media covering this??? One of the many charitable deed Microsoft performs

Just look at the number of comments on this article vs. our other articles. People don't care about "good" as much as they care about the shiny new gadget that will be in their hands next week. It's more fun to watch a CNET news editor make a massive mistake then to watch Microsoft help thousands of organization around the world.

Media outlets dont like the good ms stories, the bad ones get more page clicks. I've seen no game sites covering their collaboration with zoo tycoon to release real animals back into the wild

I do work for a non-profit and Microsofts generosity really helps out and is a huge benefit. Funny enough I was just looking into some kind of online shared spreadsheet this morning and I saw this news. Sadly the free version does not include android and iOS support, but this is still so cool... Bummer that the office people all use iPhones except me!

This totally sounds like something MS would do. Oh, wait, I forgot: M$.

Wow! Talk about miss reading a title. :)

Haha I thought I was the only one.

Brilliant, this is so good.
Local comp said thanks for telling them about Dreamspark, but they didn't do anything.

I care, Microsoft cares. 2 peas in a pod

This is a very intelligent move and better late than never.

Google offered my non-profit Goog Docs several years ago. You had to go through an application process, then you got the entire suite for free. We never got big enough to take advantage of it. Now, when we begin growing again, we can stick with O365 - which I am writing with right now.

I had Dreamspark in college last year and it was awesome. You basically get access to all the same software as MSDN subscribers, but a few days later for new releases. While you can't get Office through it, you can get applications from the extended Office package, like Project and Visio. You also get 2 free copies of all their operating systems as well as full versions of Visual Studio.

The Dreamspark deal is actually amazing for colleges of any size, they pay a token fee of £500 and can then add as many students as they like to have access.

I'm setting up my non-profit now. I didn't know MS had this for non-profits. Thks.

The Dreamspark isn't free to instituitions. They pay a fee and they allow the students to have it for free. Sometimes at some institutions, students have to be in a certain program such as IT to get dreamspark and they have to enroll in the dreamspark program every semester. The software license is 2 years which isn't bad since it's free. Most of the programs will still continue to work with the exception of the OS licenses. Still, it's a cool thing to have, and a good way for Microsoft to not only help people, but to also gain Marketshare.
Windows Central Newsletter
Get the best of Windows Central in in your inbox, every day!
Thank you for signing up to Windows Central. You will receive a verification email shortly.
There was a problem. Please refresh the page and try again.