Microsoft finally addresses outdated volume UI on Windows 11
The wait is finally over.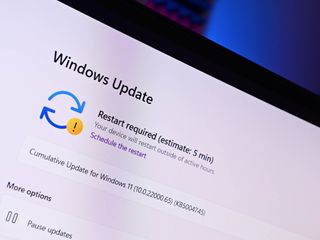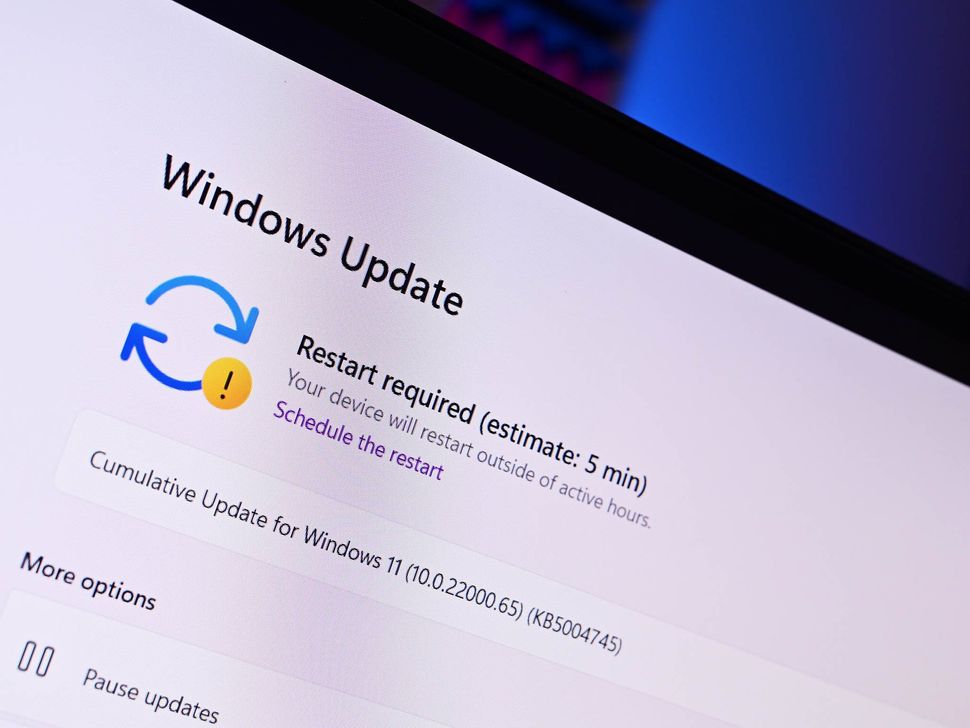 (Image credit: Daniel Rubino / Windows Central)
What you need to know
A new Insider Preview build is out for Windows 11 Dev Channel members.
It features a new volume UI control!
There's also some fixes, but there's a new volume UI control!
It's frankly shocking that Microsoft allowed Windows 11 to ship with an outdated on-screen volume control to begin with, but we can finally put that behind us today as this week's Windows 11 Dev Channel build includes a brand new, modern volume control that fits right in alongside the rest of the Windows 11 UI.
Today's build is 22533, and while there are some other minor changes, I think it's vital that we spend more time on this new volume UI, and how important it is on PCs with dedicated volume controls. If you hit a physical key to control your volume, the on-screen UI that pops up must be consistent with the rest of the OS. If it isn't, that can cause user productivity to drop immensely.
Case in point, the shipping build of Windows 11 still uses the old volume UI, which was introduced all the way back in Windows 8. So, not only was it out of place, but it was old as well. So whenever I changed my volume using the dedicated keys, I'd see this old interface, be reminded of the horror that was Windows 8, and become 100% less productive as a result. I'd then need to get up and make a tea, so no work is being done now, and that's all thanks to Microsoft not updating this volume control.
But now, we can put this issue to rest, as Microsoft has finally decided to get around to updating it, likely increasing productivity by 1000% whenever someone controls their volume using a physical button on their device. Unfortunately, unless Microsoft decides to backport this new UI to the shipping build of Windows 11, most normal people will have to continue being unproductive for another nine or so months until the next major Windows 11 update begins shipping.
Here's the rest of the changelog:
We are resetting the rollout of the updated entry point for Widgets with weather on the taskbar first introduced with Build 22518. As a result, some Insiders who had this enabled may find it has reverted to the original experience as seen in released version of Windows 11. However, our intention is to quickly expand the rollout to the majority of Insiders in the Dev Channel.
This build includes a good set of fixes and improvements but as always, be sure to check the known issues too.
We're rolling out a new Calls experience for the Your Phone app – details below.
We are providing ISOs for this build which can be downloaded here.
We have updated the flyout design for the hardware indicators for brightness, volume, camera privacy, camera on/off and airplane mode, to align with Windows 11 design principles. These new flyouts will appear when you press the volume or brightness keys on your laptop and will honor light/dark mode to give you a more coherent Windows experience. Brightness and volume indicators continue to be interactive with the update.
You can now search for voice access from the taskbar and pin voice access to your taskbar or Start like other apps as well as turn it on/ off.
We're expanding the rollout of extending the 13 touch keyboard themes to IMEs, the emoji panel, and voice typing (first introduced with Build 22504) to all Windows Insiders in the Dev Channel.
When you press WIN + X or right click the Start icon it will now say "Installed apps" in the menu instead of "Apps & Features".
It is now possible to uninstall the Clock app if you want.
Here's the fixes:
Fixed an issue where Insiders may have seen error 0x8007012a during a driver or firmware update.
Addressed an issue causing Insiders to be unable to sign-in to certain apps sometimes, such as Feedback Hub.
Fixed the text in the exploit protection description in the Windows Security app so it just refers to Windows and not Windows 10.
Fixed an issue resulting in not being able to import photos from certain cameras and mobile phones into the Photos app (it would just loop forever saying 0 items found so far).
Launching Windows Sandbox, closing it, and then launch it again, should no longer lead to having two Windows Sandbox icons in the Taskbar (one of which is non-functional).
The Wi-Fi icon should appear more reliably in the Taskbar now.
If you have multiple monitors connected to your PC and right-click on the date and time on the taskbar on your primary monitor, explorer.exe will no longer crash.
Holding CTRL and hovering your mouse over the Task View icon in the taskbar should no longer make explorer.exe crash.
Mitigated an underlying issue related to the use of mica in Settings which was impacting overall reliability of the Settings app in recent flights.
Fixed an issue impacting some Insiders which was resulting in Settings crashing when trying to access the Installed Apps, Startup Apps, and Default Apps pages.
Mitigated an issue that was making the Wheel page in Settings crash when adding an action for an app.
You should no longer hear a crackle if playing audio and repeatedly clicking the volume slider in Quick Settings to change the volume.
If you hover your mouse over a truncated window title in ALT + Tab or Task View a tooltip showing the full window name will now appear.
As always, check out the Windows Blog for the complete changelog, including a list of known issues.
Get the Windows Central Newsletter
All the latest news, reviews, and guides for Windows and Xbox diehards.