Microsoft HealthVault service shutting down on November 20
By Dan Thorp-Lancaster published
Any data left in HealthVault accounts will be deleted on November 20.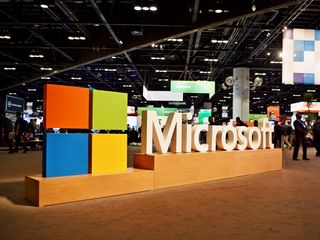 (Image credit: Windows Central)
Microsoft's HealthVault service, which was built to help manage patient records, will shut down on November 20. In an email to users, first reported by ZDNet's Mary Jo Foley, Microsoft added that any data left on the service will be deleted as of the shutdown date.
"Data you have in your HealthVault account will be deleted effective November 20, 2019," Microsoft said in an email to users. "If you wish to keep the data in your account, you need to take action now to transfer that data from your HealthVault account."
Any apps that are dependent on HealthVault for data will also stop working on November 20, Microsoft said in the email. "Please take appropriate action to move your data or information you may have stored in your HealthVault account."
Those who want to transfer their data do another health record service are urged to reach out to Get Real Health or FollowMyHealth, according to ZDNet.
HealthVault was initially launched in 2009 after two years in beta testing. The service allows patients to securely share their records with healthcare professionals. The service sported integrations with various apps over the years, including MSN Health & Fitness and Fitbit, though both services dropped support for HealthVault in recent years.
Dan Thorp-Lancaster is the Editor in Chief for Windows Central. He began working with Windows Central as a news writer in 2014 and is obsessed with tech of all sorts. You can follow Dan on Twitter @DthorpL and Instagram @heyitsdtl. Got a hot tip? Send it to daniel.thorp-lancaster@futurenet.com.
I legit forgot this was a thing. For a while there, many tech companies were trying to run a "health" side business but that fad seems to have gone.

Apple's HealthKit certainly seems like more than a fad.

I looked for it, I was under the impression that this was the service that my Band 2 used to store my data, but it's a different thing. So I never used this.

yeah you're confusing it with Microsoft Health which was a separate service for Windows Phone and Band users

Actually, you could access Health Vault through Microsoft Health (Aka, Health & Fitness app). Maybe that's why he thought they were the same.

Why?! Well, another Microsoft service that I'm losing.

You're sure? This was a more enterprise thing than a consumer service? Band and MSN Health and Fitness used Microsoft Health, another health service.

I actually really hope Microsoft to kill Movies & TV (despite the Xbox) so it finally trully become a business/corporate oriented company and there absolutely nothing wrong with that. It will know its purpose. The ONLY "consumer" aspect left will be Xbox. Oh yeah and you can buy some Surface device that you can use at home, but the entire line is business oriented still. Windows can be used on home PCs for gaming as well, but nobody really needs Windows at home nowadays. I love Microsoft being only Azure, Office and Enterprise

Nobody needs Windows at home? I work from home.. 🤔🤔🤔What? LOL

I'm sure plenty of people still like to use a larger screen and a keyboard at home, even if they're not using them for work, and even if they don't "need them" in the truest sense of the word. Why do you wish for them to kill Movies & TV just so you can see them as purely business-oriented? You can already have that if you just ignore Movies & TV and whatever else doesn't fit into your conception of a business-oriented company.

Putting all productivity aside, I find desktop more natural for web browsing and emailing. I don't think that's going to change any time soon. So it's Windows or Chrome OS or Mac or Linux. Strangely, the more Windows evolves the more frustrated I am with mobile OSes. They're good for things that require lots of checking, and quick, short responses, and doing these things in places that would be awkward for a laptop – but not much beyond that. You can doodle on a Galaxy Note phone - that's always been cool.

"I love Microsoft being only Azure, Office and Enterprise" I feel exactly the opposite. Unfortunately... reality says that the MS Board loves this guy because he's tripled the stock price. And so you're probably right. This will eventually happen unless Nadella miraculously decides to retire, or some massive scandal is discovered about the guy that causes him to flee from public life in disgrace. By waving the big white surrender flag in personal computing Nadella is yes making tremendous short term gains... but... is killing Microsoft for future generations. It's an extremely selfish approach. The kids growing up immersed in Google products, will one day ask themselves why the heck their company is using Azure and Office 365... their grandpa's productivity platform... when they could be using Google's cloud... Google's AI... Google's IOT... Google's ambient computing... Google's lite computing... Google's productivity suite. Especially AI. How in the world can Google's Artificial Intelligence engine NOT surpass Microsoft's? Google's VAST army of mobile devices alone will feed its AI engine in ways, "teaching" itself things, that Microsoft cannot in any way shape or form rival due to its increasing abandonment of personal computing. I've spent a career wheeling IBM mainframes out of offices, and replacing them with "personal computers" and Windows Servers. And I did it in large part because I grew up learning computing skills on a Windows PC. Tomorrow's generation will do the same with Microsoft products in the "enterprise" (including Azure and O365) unless Nadella and minions find a way to stop killing stuff off and start innovating in things that affect people's every day lives.

"Windows can be used on home PCs for gaming" That is quite the understatement.

I use Windows at home. Every day.

Can't wait until Nadella and company start actually innovating in things that non-core-gamer consumers might actually care about instead of MS killing this off... MS killing that off. Waiting in eager expectation for this so called... Core OS, Windows Lite, 8cx based Surface devices running WoA, Andromeda, Centaurus, PWA apps in the MS Store. Something for crying out loud! More and more though this hope feels like a pipe dream.

I still use my original Band along with a Fitbit HR. I prefer the Band for additional functionality but the Fitbit battery lasts longer. I usually grab whichever one is charged up. I still use the Microsoft Band app on my Android and Windows Phone. It's not going away, is it?

This post (https://mspoweruser.com/microsoft-is-killing-its-healthvault-consumer-he...) also mentions Microsoft killing off HealthVault. It mentions that Microsoft has partnered with something called Get Real Health as the place Microsoft is going to encourage HealthVault users to migrate their data to. I've never heard of Get Real Health. I've visited their website - looks nice. But at this point all I can find searching on line is websites from Get Real Health. Nothing that I can find, of other people talking about them, how good they are, what their experience with Get Real Health is, etc. I tried looking on the Better Business Bureau's website. Couldn't find anything there about Get Real Health, either. So, does anyone here have experience with Get Real Health? If so, what's your experience been like?
Windows Central Newsletter
Get the best of Windows Central in in your inbox, every day!
Thank you for signing up to Windows Central. You will receive a verification email shortly.
There was a problem. Please refresh the page and try again.