Microsoft to hold one big IT conference in May 2015 as they replace TechEd [Update]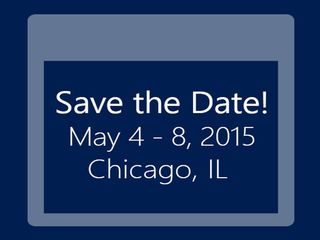 Microsoft has announced it will hold one conference for IT professionals in May 2015 that will combine the content in the company's previous TechEd, SharePoint, Project, Lync and Exchange events.
The announcement didn't offer much in the way of details, other than the conference will be held May 4-8 in Chicago. More information about the conference will be revealed sometime in September, according to the company. Hopefully that will include the event's actual name.
Microsoft did offer a reason for this decision to consolidate its IT conferences, stating:
Microsoft has not offered an update on if they will continue to hold their BUILD Windows development conference as a separate event in 2015.
Today's reveal comes just a few days after Microsoft announced plans to restructure the company, which will include laying off a total of 18,000 workers in the next year. What do you think of the decision to consolidate all of Microsoft's IT conferences under one roof in 2015?
Update Microsoft Corporate VP Steve Guggenheimer has posted up a note on his Visual Studio blog (opens in new tab) that clarifies a few things about this new event:
One conference to rule them all.

The conferences were always sold out, with huge numbers of attendees, I doubt its purely budgetary, and on fact this makes for an even harder event to plan with the sheer volume of attendees.

I was at the last one in Chicago. Trust me they can only do better.

So in other words the excel team will now consult the SQL team on what dates and decimals are?

Always the future with micro.
Never now.

Great idea!! More hype... Absence makes the heart grow fonder ;)

So this could be the date for the Threshold release as well!!!

So does this mean there won't be a new flagship Windows phone announced until this conference in 2015? I'm asking because every major flagship phone MS announces is usually at some big conference such as the 1520 being announced in Dubai late last year (unless that wasn't a conference somehow, idk). I know MS killed off McClaren but I was still hopeful for a new flagship phone this fall but without 3D touch. So if this news means no new phone until May 2015 then I'm going to go ahead and use my AT&T upgrade to get my black Lumia 1520 with 32GB online today.

I wonder if MS consulted the shooting and homicide numbers for the past five years in their "destination of choice" for this one conference to rule them all...thanx, but I'll pass... If you go, make sure you have your flak jacket in your carry-on...anything can happen on the way to baggage claim...
Windows Central Newsletter
Thank you for signing up to Windows Central. You will receive a verification email shortly.
There was a problem. Please refresh the page and try again.