Microsoft hypes record Killer Instinct player numbers as an Xbox March highlight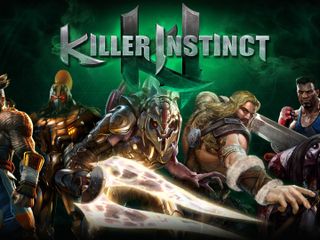 The latest NPD numbers are out for video game sales in the U.S. during March 2016. While Sony's PlayStation 4 was once again the number one best selling console in terms of both hardware and software for the month, that didn't stop Microsoft from hyping up some of its Xbox One highlights in March.
GamesIndustry.biz reports that, according to Mike Nichols, corporate vice president, Xbox Marketing at Microsoft, the total number of hours worldwide that Xbox One owners spent on gaming went up 89% in March 2016 compared to a year ago. He added:
Microsoft lowered the price of the Xbox One by $50 late in March, with the lowest price for the console currently set at $299. This limited promotion is scheduled to end on April 30.
For the overall U.S. video game sales results in March, NPD stated that combined hardware, software and accessories sales were $968.4 million. Those numbers are nearly the same compared to March 2015, which had $968.1 million in video game sales in the U.S. Ubisoft's MMO shooter The Division was the number one selling game in the U.S. in March 2016, followed by another Ubisoft game, Far Cry Primal. Nintendo's Wii U game The Legend of Zelda: Twilight Princess HD was the third best selling game for March, followed by Grand Theft Auto V and UFC 2.
While PS4 does lead in overall sales, the Xbox One continues to lead in attach rate. That means the average Xbox owner will buy more games than the average PS4 owner. EA's own leaked data confirms this. Basically that indicates that the Xbox One sells around 50% more product per console than the PS4, so both consoles are VERY successful for publishers.

Oh, and Xbox has much better games overall compared to Playstation.

Lol time for them to make updated exclusives eg. twisted metal maybe

Camera is not starting after new build for mobile

Please use the forums not here for help Posted from Windows Central for Windows 10

Look, I don't dislike you or anything, but there's a place for every question. This speaks about Xbox One, keep it to that subject, and post this in the forums or best option is on reddit on r/windowsphone Posted on my Lumia 830 on Windows 10

Lol im having a finicky camera as well but a restart helped

I'm still not sure who is buying these PS4 consoles and why. The grand majority of games I've bought since the two consoles have launched have not been on PS4, and most of the features I use my Xbox One for aren't on PS4 either. I guess I'm different than the typical console buyer.

I'm exactly the same. Bought a PS4 because my mates had it but then bought an Xbox for the better games and now I just can't understand why people opt for the PS4. It doesn't make sense. Especially with all the extras you get with it like TV (and DVR coming), backwards compatibility which also means many more free games each month and streaming to PC ( PS remote play is terrible comparitively). But overall it's just so much more a satisfying gaming system.

jack joyce need to be on the roster, and marcus phoenix

General RAAM is rumored to be coming soom

i was one of those. downloaded it on my surface cuz i wanted it on the go.. wanted to kill time while in class.. and also on redownloaded on xbox.

This is the saddest attempt of hype I have ever seen on a business standard. https://www.youtube.com/channel/UCkxdQbpgUtnXSYCh1PzZCjA/videos?view=0&s...
Windows Central Newsletter
Get the best of Windows Central in in your inbox, every day!
Thank you for signing up to Windows Central. You will receive a verification email shortly.
There was a problem. Please refresh the page and try again.