Microsoft joins Open Connectivity Foundation to support development of Internet of Things standards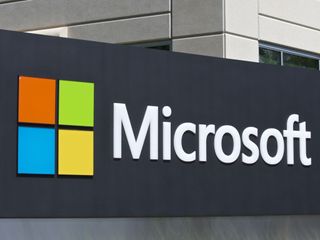 Microsoft is joining with some other tech companies to form a new organization dedicated to making a set of standards for Internet of Things devices. The group is called the Open Connectivity Foundation and also includes Cisco, Electrolux, General Electric, Intel, Qualcomm, and Samsung as founding members.
Microsoft said:
Microsoft pledged to support the standards of the OCF in Windows 10, adding, "The OCF standards will also be fully compatible with the 200 million Windows 10 devices that are "designed for AllSeen" today."
Source: Microsoft
They should have to reopen the Stores in Pakistan , as they closed the Nokia Care points???

You should have to stay on topic.

They must be feared of all the terrorists roaming in the streets of Pakistan...

Oh shut up please
You have no right to degrade any country

The whole world knows that Pakistan is home to all the terrorists...

So this sounds like a good and necessary thing although we don't really know what it means yet. What does it mean to the AllSeen Alliance? And btw. what IS going on with AllJoyn? It is one thing to have those API's built in, but there seems to be only very few apps and manufacturers out there who truly support it. Anyone know?

I hope that they consider SECURITY as part of their standard! Consumers plug these things into their LAN without knowing anything about security. Very dangerous.

I'm with you, this can turn into a slippery slope very fast.

'Closed company protocols' So they mean Apple for the most part then?
Windows Central Newsletter
Get the best of Windows Central in in your inbox, every day!
Thank you for signing up to Windows Central. You will receive a verification email shortly.
There was a problem. Please refresh the page and try again.