Microsoft lists features removed with the Windows 10 April 2018 Update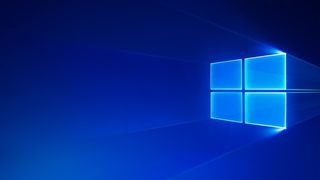 (Image credit: Microsoft)
The Windows 10 April 2018 Update arrived this week, and with it came plenty of new features. But while Timeline and additional Fluent Design enhancements may be the new hotness, the update also removes or is setting the stage to remove some older features.
This isn't entirely surprising; Microsoft did something similar with the Fall Creators Update, along with the Creators Update before it. Often, the features that are on the chopping block are either no longer used or in line to be replaced with something else.
For the April 2018 Update, Microsoft has detailed the removal (opens in new tab) of things like the Groove Music Pass, XPS Viewer, and HomeGroup. It has also revealed that it is no longer developing some other features, such as Phone Companion and Offline symbol packages. Here's a full rundown of what's being removed, or is slated to be removed in a future update.
Removed
Groove Music Pass
People - Suggestions will no longer include unsaved contacts for non-Microsoft accounts
Language control in the Control Panel
HomeGroup
Connect to suggested open hotspots option in Wi-Fi settings
Conversations in the People app when you're offline or if you're using a non-Office 365 mail account
XPS Viewer
Features no longer being developed
Software Restriction Policies in Group Policy
Offline symbol packages (Debug symbol MSIs)
Windows Help Viewer (WinHlp32.exe)
Contacts feature in File Explorer
Phone Companion
IPv4/6 Transition Technologies (6to4, ISATAP, and Direct Tunnels)
Microsoft has also provided a number of alternatives to use in place of some of these features. For example, even though Phone Companion is no longer being developed, you can use the Phone page (added in the Fall Creators Update) in the Settings app instead. Likewise, HomeGroup users can still share their network printers and share files in File Explorer despite its removal.
For more, check out Microsoft's full rundown of features removed in the April 2018 Update (opens in new tab).
Windows 10 April 2018 Update review: It's about the little things
Dan Thorp-Lancaster is the Editor in Chief for Windows Central. He began working with Windows Central as a news writer in 2014 and is obsessed with tech of all sorts. You can follow Dan on Twitter @DthorpL and Instagram @heyitsdtl. Got a hot tip? Send it to daniel.thorp-lancaster@futurenet.com.
HomeGroup is still there in context menus. For example when right clicking on a file on the desktop.

I see what you mean, however the options don't work anyway.

That's true, but still kinda weird that Microsoft didn't manage to remove them in the context menus. Hope they will polish the menus with the next update.

It is weird, though sadly not that too surprising. Microsoft tends to forgot to polish or cleans things up. Though can't they just remove it through update patches? It's a minor thing that likely they can remove it through Windows Update without affecting the OS.

They can remove those leftover options via an update so not too much of a problem.

Maybe you've talked about this here before, but something I noticed today after doing a clean install: Groove Music and Film & TV apps are not part of the base installation anymore, but Windows Media Player still is. You can get Groove and Film & TV via the Store, but out of the box if I clicked on an audio file it opened in Windows Media Player.

Groove Music is installed on my clean install build 17127 and was used as default to open MP3 songs

no he's referring to the Groove music pass Subscription any mention of it has been removed.

Then why the mention of "Film & TV"? That's not part of any pass.

I have Groove Music with a clean install. Can't delete it

It's the default music player.
He saying that all mention of the Groove music pass has been removed

cortana usefulness is gone. used to click her for headlines and weather now that is all gone.

Same here. I feel really confused by the change. That was how I caught up with my news and other items specific to me. Really confused by the change....

One of my favorite W10 features actually. It's removal makes no sense.

A lot of people did not like it
Being there ( Crazy how many people complained about it)
all of these can also be accessed in their
respective apps news and weather.
Or you can ask by type/voice for the information.

It would be better if I could download the update get an error message OXC1900201 it says It cannot upgrade to Windows 10 doesnt say anything about an update

Your device could have some compatibility issues. Did you try downloading it via
the media creation tool?

XPS Viewer isn't removed to the point of being unavailable. It is now a feature you have to chose to install unless you already had it installed. Phew.

Im still a bit confused as to why they halved the size of the settings subsections on the settings app main menu. Theres so much empty real estate now, and when I use a touch screen it feels more awkward than before, this coming from someone who uses the settings app quite frequently.

in all honesty who cares . I never used any of those features to begin with. homegroup was probably only thing but i stopped using it in windows 7. printer shsring nobody uses. homegroup i only used to shsre files between computers inside my home network, but there are other ways to do that now. i've never used any of those other features. personally I hope they get rid of the group policy editor altogether then libraries wont be able to block stuff. I think they need to get rid of windows magnifier & Windows narrator next & replace them with voiceover & zoom or better alternatives. nobody likes windows magnifier and zoomtext is too expensive, same with narrator and Jaws. Apple can do those right from the start why can't Microsoft

I doubt group policy is going anywhere. It's actually quite useful in windows 10 since you can disable some of the worst aspects of it (especially Cortana). It is also used extensively in the business world.

I'm not sure you get the implications of Group Policy, its always part of Windows OS and used heavily on business and enterprise environments, basically many organisations takes advantage of it for those who have IT personnel they can hire. I doubt that will get ever removed, maybe only replace the UI and way to manage it, but its ability to change stuff will be there underneath. Some desktop accessories apps, yeah they can definately replace them as new UWP app or part of a shell such as the Magnifier and Narator.

So because YOU didn't use those features they were useless to everyone?
Windows Central Newsletter
Get the best of Windows Central in in your inbox, every day!
Thank you for signing up to Windows Central. You will receive a verification email shortly.
There was a problem. Please refresh the page and try again.