Microsoft to move away from 'Redstone' codename for Windows 10 updates in 2019
Microsoft is retiring its use of the codename "Redstone" for Windows 10 releases next year, moving on to codenames that might prove a little more useful.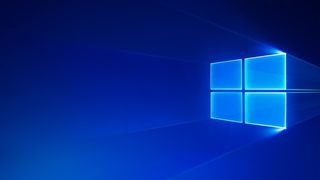 (Image credit: Microsoft)
The codename "Redstone" has been with us for quite some time now. It was put into use during development of the Windows 10 Anniversary Update back in 2016 and has been the main codename for Windows 10 releases since. However, it appears that is about to change, as our sources have suggested that Microsoft will be retiring the Redstone codename later this year.
This change means that Redstone 5, the next feature update for Windows 10 coming in the fall, will be the last Windows 10 update to feature the Redstone codename. According to our sources, Microsoft will be moving to a new codename format starting in 2019 with what would be Redstone 6, now known internally as 19H1.
Believe it or not, there's some logic behind this new codename. It's formatted so that engineers can more easily pinpoint when a feature is or was released. The "19" stands for the year in which the update is released, and the "H1" stands for the first update of that year. It avoids the all too common scenario of "ah, when did RS2 come out again?"
So, following that format, the update coming after 19H1 would be codenamed 19H2, being the second update for 2019, followed by 20H1, 20H2, and so on. It's not as glamorous as, say, "Redstone," but at least it lends itself useful for those that need it. Now we can quickly pinpoint whether a release was the first or second one of whatever year, instead of trying to remember based on a standalone Redstone number.
It's worth mentioning that Windows codenames are never intended for public consumption. Microsoft rarely, if ever, uses the Redstone codename publicly, instead referring to upcoming releases as the "next Windows 10 update." So if you think the new codename format is a little full-on, that's because it is. It's not really intended for public use.
Of course, this doesn't change the "pretty" names or version numbers of these updates. Microsoft will very likely continue with its trend of terrible public facing names such as "Fall Creators Update," as well as keep with the simple "Version 1803" format as well. The codename change is for internal use only, but interesting nonetheless!
What are your thoughts on the upcoming codename change for Windows 10 feature updates? Let us know in the comments!
Windows Central Newsletter
Get the best of Windows Central in in your inbox, every day!
Zac Bowden is a Senior Editor at Windows Central. Bringing you exclusive coverage into the world of Windows on PCs, tablets, phones, and more. Also an avid collector of rare Microsoft prototype devices! Keep in touch on Twitter: @zacbowden.
Can't wait for Fall Creator's Update 10 in 2026 😉

yes the spec for that is truly amazing. I like you can't wait for 2026

What does the "H" in "H1" stand for?

About as dumb as the Q in Q1, Q2, Q3, Q4 standing for quarter....

You don't think .25-1, .25-2, .25-3, and .25-4 would be better?

19H1 sounds like a flu strain

That was my thought exactly

That works so well with bugs, I think I'm going to be sick. 🙂

Hahaha. Now that is funny!

The H1 stands for Half 1, if the updates were coming out quarterly it would be Q1. Corps like mine and Microsoft use quarters, halves, and work weeks instead of dates for planning purposes. So 19H1 just means in the first half of 2019. If this isn't the case its one heck of a coincidence.

That's what I was thinking, but these are code names for future releases, and they may not know for sure what month it will be finalized.

They already do use them. New release is 1803, and the last one was 1709.

Right, because those dates are already established. Future dates are subject to change.

They already do. 1803 rings a bell?

Totally thought it was going to be a Sea of thieves, forza, or gow reference. Since Redstone was Minecraft and threshold was from halo it would have made sense but this makes a lot more sense it just is kind of bland and does, as previously stated, sound like a virus strain.

I liked the name Redstone.

Lol. Someone thumbs downed 👎🏽 you. 😂😂😂

No clue what that means nor do I care. That comment caused me to literally LOL!!! Many things on here I've got to research to understand what is being discussed. I'm on here to see what Microsoft is up to. I enjoy the videos and discussions. And I love seeing the envelopes that Microsoft pushes. I think that they've got some exciting things going on! My goal is to see if I want to leave MacBook and move to a Surface product. Windows in the past has driven me crazy with driver issues, registry (not too sure what a registry is) problems, and other more than likely Vista issues. So I'm on here to learn and defend the legacy of the codename Redstone. 😎

Can't wait for a "Fluent Update" which would bring a finalized version of Fluent design and propagated on all Windows components...

There will be no finalized update.. The design would, and should, always be a progressive evolution of the OS... Who would ask for a stopping point?

So I guess they're not planning to have Windows down in a hundred years? lol

What about MS Brain Lost!

I think it's better than just a name because you have no clue when it was released. At least now we have an idea which update and when. They can also give it a secondary name as well if they like.

The version number indicates when it was compiled/released

But my guts say this will replace the version number as well.
Currently, 1703, 1709 imply that development have to be completed in those months, causing delay in bringing new promised features on time. If this was changed to 17H2, there will be more flexible time for Microsoft to push late features and I believed we would be using timeline in production since 17H2.

I don't think they'll change their release cycle since they are using more of an agile approach than the previous waterfall concept so if a feature isn't ready they just bump it to the next release. Plus they already said it will be a 6 month cadence

MS was going to call Windows 10, Windows 8. Rumors have It that Windows 8, or even Windows 9 were too close to the unstable Windows 8?

Windows 8 unstable??? That's a new one.... And the 10 was to catch up with the NT releases and have everything at the same number... The rest is just mktg propaganda

Not just that it was because they had 95 & 98 so if they used Windows 9 it could have cause issues with software that was code that used 9x for os version checking.

Since the Windows 10 logo is blue, can we call it in "Infinitystones" instead?🤔

MS should not be criticized for naming a feature that only enthusiasts and the technically well hung care about. My fellow Geeks and Nerds of Windows Central we MUST agree and understand the average windows user is not that sophisticated. This is my one and only call for reason. Thank you

Windows 10, based on Windows 8.3, has been Microsoft's nightmare! Why did MS ever stop distribution of Windows 7, 64 bit series? I'll only buy Windows Ultimate Professional 64 bit as well as Office 2010 Professional. Okay I know it's a 32 bit system. The sweet spot is the two are compatable! My customers refuse to use Windows 10. TFS47

Sounds like a personal problem. You are absolutely welcome to your opinion of course and I agree W8 was a waste time-wise, but W10 is not an abomination, but a modern OS that does what iOS and Android do. But the MS elite cannot and will not accept that paradigm for windows even as they adaopt the iPhone and Pixel and whatever. Full disclosure I have the Pixel XL. I also have a Surface Pro, An HP laptop, a custom made W10 desktop.

So microsoft is not planning to move next, i.e., Windows 11 or so. They are just sticking to making different versions of Windows 10.

I have a feeling they'll eventually move to just Windows like they did with the surface pro line.

Personally, I thought the old Service Pack numbering worked well. Everyone knew exactly what you were referring to when you said you were at Windows 2000, Service Pack 4 or XP, Service Pack 2. They used the same naming convention in planning, in production, on software labling, and with the public. There was zero confusion and everybody was on the same page.

- Threshold/Redstone
- 1511/1703
- Anniversary/Fall Creators update Thank you MS for removing codename 'Redstone' from upcoming major update.

'Redstone' was glamorous??? Tee hee. Happy Easter one and all.

lol, good msft needs to be creative with their new os packs/feature builds.

In classic fashion Microsoft corrupts codename by giving it meaning. I can just imagine that the Microsoft WWII code talkers would have chosen Japanese for their coded messages. This is FUBAR.

With the news about the reorg, I see why they changed the internal name of the Windows 10 updates. I hope that Microsoft drops the cute name of the released version and use the Month/Year. ex: Windows 10 1703, Windows 10 1709, Windows 10 1803, Windows 10 1809.

I hope they find better naming for update release instead of using seasons, which don't make sense if you don't have those seasons or on lower hemisphere. Maybe name something like based from cities like they used to use for Windows codenames like Vienna, Cairo, Chicago, etc. Or rivers or something more catchy or elegant to hear.

And here I was thinking they were going to drop RedStone and start using "Feature2"
Windows Central Newsletter
Thank you for signing up to Windows Central. You will receive a verification email shortly.
There was a problem. Please refresh the page and try again.