All the biggest new features coming in Windows 10 October 2018 Update
By Zac Bowden last updated
Microsoft's next big feature update for Windows 10 is arriving in October! Here's all the biggest changes you can expect to see when that update is ready.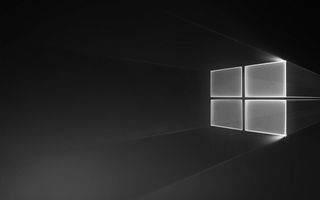 (Image credit: Windows Central)
It can be hard to keep track of all the big new features and changes Microsoft is making in the next feature update to Windows 10, officially called the Windows 10 October 2018 Update and formerly codenamed "Redstone 5." So, we put together a one-stop shop detailing all the biggest new changes Microsoft is currently working on for Redstone 5. Microsoft may decide to cut or delay some of the features throughout the course of Redstone 5 development, but for now, here's what you can expect.
We'll update this article periodically with noteworthy features that get added to Redstone 5 preview builds over the course of development.
1. Dark File Explorer
If you're a fan of dark mode in Windows 10, Microsoft is finally (finally) adding dark mode to the File Explorer and context menus. Yes, it's happening. Dark mode is one step closer to being all inclusive to the OS, meaning you won't be blinded in the middle of the night when you just want to go hunting for a Word document.
The dark mode in File Explorer will be enabled via the dark mode switch in Settings, so if you've already got dark mode enabled in Windows 10 and you upgrade to Redstone 5, File Explorer will automatically be in dark mode when the upgrade is complete.
2. Cloud Clipboard
Copying and pasting content in Windows 10 is about to get a lot easier.
With Cloud Clipboard, Microsoft is creating a virtual clipboard that can be shared across all your Windows 10 devices, allowing you to copy something on one PC and then paste it on another. This is useful if you're someone with multiple Windows 10 devices. It may even come to smartphones at some point.
If you don't have multiple devices, Cloud Clipboard may still be useful. Cloud Clipboard logs all the things you copy in a single session, which you can then refer to later. This is great if you copied something in the morning and can't find it again. Just open Cloud Clipboard and look back through all the things you copied that day. It'll be there, allowing you to copy it back to your clipboard without leaving the app you're currently in.
3. Snipping Tool
If you're a frequent taker of screenshots, Microsoft has updated the screen snipping tool in the next version of Windows 10 with a new modern experience that works much better. Now, you can press ALT + Shift + S to open Screen Snip, and from there you have a few new options. You can crop a square screenshot, or a custom shaped one. You can also take a full-screen screenshot.
This new experience will then pop up a notification, which when tapped will jump you straight into a new dedicated Screen Sketch app. In short, this app allows you to edit the screenshot you just took, with the ability to add annotations with Windows Ink or text. It's a much more refined screenshotting experience that many will love.
4. New search experience
Microsoft is listening to its users and pulling Cortana out of Windows Search in Redstone 5 … sort of. The next version of Windows 10 will have a new search experience that deemphasizes Cortana's features and puts search at the forefront of its UI. Different search categories are showcased at the top of the search panel, with Cortana's pick-up-where-you-left-off activities being showcased below that.
Searching for stuff also has a new experience, with a new dual-panel UI that makes searching for apps, documents, and more, much easier. Search is much wider now, allowing for more content and information to be displayed on screen.
5. New Game Bar
Are you a gamer on Windows 10? Well, Microsoft has completely redesigned the built-in Game Bar to make it more useful for PC gamers when within a game. No longer is it just a quick-bar for taking screenshots and recording video; it now showcases useful performance information such as CPU, GPU, and RAM usage. It's also been redesigned, featuring a much cleaner UI that's easier to understand.
All its original social features are still there, but it's now much more detailed and useful for even hardcore gamers who don't use Mixer. It's also now accessible from the Start Menu on Windows 10, to better highlight it as a feature for those who might not know it exists.
6. Microsoft Edge
As with every new Windows 10 update, Microsoft Edge has received a notable list of changes, including better performance, a new Hub UI and Setting UI, and subtle design tweaks such as drop-shadow effects behind tabs. If you've been holding off using Edge as your default, it might be worth giving it another try with Redstone 5.
7. Notepad
You read that right, for the first time in a long time, Microsoft has updated the legacy Notepad program in Windows 10. It now features Unix/Linux line endings (LF) and Macintosh line endings (CR) in addition to being able to zoom in and out of text, right click text to search with Bing, and wrap text when using Line numbers. Pretty neat!
So much more ...
These are just the biggest new features and changes coming in the next version of Windows 10. For a much more detailed list, including other smaller features and changes, make sure you check out our Windows 10 Redstone 5 changelog post, which we update weekly.
Updated August 13, 2018: We updated this with all the latest features current in the Redstone 5 preview builds.
Zac Bowden is a Senior Editor at Windows Central. Bringing you exclusive coverage into the world of Windows 10 on PCs, tablets, phones, and more. Also an avid collector of rare Microsoft prototype devices! Keep in touch on Twitter: @zacbowden.
Cortana in Belgium (natively), please !!!

Yep. Vind ik ook! English, what he said

Looking forward to the cloud clipboard. I use it all the time between MacOS and iOS. Also looking forward for dark mode file explorer.

Sets should be limited to same app, or have an option for it. Would be faster and less confusing.

Feedback it
Set is about bring All of your work to together from web to applications
to being able to resume it all at a later date

Eh I disagree, it would be less useful to me if it was limited to the same app

I guess, That is up to you. You can group tabs of same app to one Set if you choose. Same as you are doing with browsers. You can open different browser windows and have multiple tabs in them.

Ah no! So I have been using this on my test machine and i love it. Example: working on a PowerPoint. Have the PPT, an xlsx for data and a onenote tab for well notes. Love that when I reopen that PPT all the others are ready to open too. As my work is project based I may have 3/4 of these 'sets' on the go in a given week I think it's great

ALL the good things that are coming.

My handwriting is just awful so what I would like to see in Snipping Tool is the availability to place a text box on a clipping that you can then type in, sort of like a PowerPoint text box.

Agreed. Needs basics like ShareX has on Windows and Skitch has on Mac.
Crop
Resize
Arrows
Blur regions
Text Extremely basic functions needed in any snipping tool.

Exactly, Screen Sketch lacks proper keyboard & mouse functionalities, like drawing shapes, arrows and typing.
I've submitted feedback regarding this, you can upvote here. :)
https://aka.ms/AA1k67f And also it'd be nice to have screen recording functionality integrated to the new tool as well.

Isn't it WIN+SHIFT+S instead of ALT+****+S????????

Lol at that SHIFT typo :P

being able to name folder on PC can't wait to use that

Sets is starting the end of Windows and starting to look like ChromeOS, I really dislike the idea.
Anyway, I doubt it will work with Win64 apps that are not UWP, for example GitForWindows console, Notepad++, WinSCP, etc.
All these apps will still be independent and not under a same browser.

I don't understand why it would not work for non-UWP apps. It seems to me just adding a add tab like button to the top border of each window and remembering the opened programs.

Isn't a tab just a window that is sub-window of another window? I am sure the programming is tough but seems it should be doable. What I would like (maybe you can already do this) is an icon I can ap to the taskbar that opens a group of windows that opens in 2 side by side windows on my large screen at work. Or open 4 windows on my two windows at work. Each morning, I open two bing windows, pull one to the left and the other to the right, then open the two websites. One website is a cloud-based SaaS program and the other is a Bank's website, which allows me to reconcile my accounts. This takes minutes that would be a lot easier if I could hit one icon on the task bar.

That's what I mean, I share with you that some people need separated windows on the desktop area, like you I also use many windows of different sizes and I would like to keep all my windows sizes untouched by the new Sets feature.
If File Explorer can keep opening on different windows instead than on a tabbed version it would be great, so all I'm asking is Sets feature to be optional feature that you can turn off.

I enjoyed sets when it was in testing. Being able to have multiple apps in one window is a great way to manage a workflow. It was easy and intuitive. I hope it comes back soon.

Wow kind of surprised by the new features, seem like handy to use. From the last big updates I barely use the added features (except for windows ink).

Cloud Clipboard is by far the best feature coming in RS5.
The dark file explorer is the other one but I'd be more excited about it if it actually used black instead of ugly dark greys.

Agreed, black would also have the benefit to reduce battery drain for OLED screens.

I use a clipboard manager and have done for a few years now and i find it useful, but a cloud clipboard manager is of no interest to me. I hope this cloud clipboard can be disabled and it don't muck up the one I have been using for years.

Nice, this time all the main features are exciting and not BS features like mixed reality and other crap I will never use However they should look at the new MacOS beta and it's dark theme and copy it to Windows. The current dark/black theme looks hideous

That's why it is in insiders only. None of that stuff is final yet.

I'm sorry to announce this but it's Windows, it may look unfinished.

It never is with Microsoft 😫

It is final. They made a blog post even, for Dark File Explorer. But as we are used to Microsoft, it is incomplete. You can see, disk usage bar is white, one icon in Ribbon is white, every property dialog is white. Unwanted side effect of this dark theme is that, for example Device Manager is white, and address bar is dark, Font window is 3/4 dark, rest is white and so on. And thats the final state.

How about an icon I can pin to the taskbar that opens two or more windows that automatically go to several websites. Currently, I open two edge windows, then move one to the right and one to the left. Then I navigate to a SaaS site and bank site. Then I log-in and reconcile my accounts. Moving between tabs is cumbersome since I need to look at the contents of each tab simultaneously.

I will disable most of it, i do not need a cloud clipboard, I am not interested in Windows sets, I will not use search because Bing is a waste of space and Cortana is disabled on my machine, i like using the original snipping tool, but i have also got a bit of software that does the same job.

I was waiting for a redesigned File Explorer, it looks old... The UI inconsistency in Windows is hurting. I do understand Fluent Design will be rolled out in phases but it's almost Redstone 5 and the only change made is that "acrylic" look along with the Reveal Highlight thing. I know is a beta, I hope Microsoft puts more efforts into that.

Again nothing worthwhile. Until they fix the fact that Windows is buggy as hell and pretty much unusable on a tablet Nadellasoft won't get me to switch back.

How is it unusable? In Tablet mode, the start menu basically becomes the start screen from Windows 8.1. Both UWP and Non-UWP apps basically work like UWP apps did in Win8.1. Windows 8.1 was probably the best full blown OS on a tablet ever. The pen support in Windows is also fairly good too in regards to helping to control non-UWP apps on a touchscreen. What do you want them to change to make it more tablet friendly?

I like 2-5. I wish I could turn off sets in settings. I don't want it and don't need it. It's overkill for me. I think search can be one panel. Two panels is overkill. I do wish they would allow local drive search and indexing. I haven't seen support for that to date. I loved it in windows 8 search, but it seems to have gone in windows 10.

What about "Your Phone" feature ?

So, instead of improving Cortana, they're going to start pushing her into the background? Is this the start of the path to the bin of abandoned products?

It honestly scares me a lot. I find cortana useful at times.

Where are the option to select multi tiles? That option existed on Windows 8 and they have removed it... Is that so difficult to do?

I want those features. But they should push UWP file explorer with advanced features instead of depending on the old one and look for ways people will love it.

Are these explorer icons from 2006?

All these new features are BS.
Take Edge for instance. You cannot even arrange your bookmarks anymore in the way you were able to with IE. It's totally useless.

Agreed. Lacking the simple ability to group and search bookmarks is just insane. I like Edge for the device syncing, but I have a lot of favorites, and trying to find a given one is a PITA.

Looks good. Scared about the new Game Bar. Always have to disable Win10 "gaming improvements", they are just simply making the experience worse, slightly lower fps being the main culprit.

Thank you! Nice compilation!

Great, looking forward in particular to the Cloud Clipboard and the new Snipping Tool. If I understand the latter correctly it will allow to use the Surface Pen to clip items from whatever app you are using and to crop it in exactly in the manner which suits you best. This is a great improvement, that will make it possible to use the Surface Pen to gather information like the Samsung S-pen, not just Surfing the web, but in whatever app you are using. I have really missed that. Keep up the great work, Microsoft.

What the Windows Mixed Reality flashlight. I'm hoping for more WMR enhancements as well.

They are not that big, these biggest new features :) Cloud Clipboard would be much more important... if only MS has kept their Windows Phone. And, yes... Cortana in New Zealand, please. We even speak English... Apple has opened Siri worldwide much faster than Cortana. C'mon, MS. Cortana worldwide. Even if it is not fully developed for every market. Or, at least, roadmap. After seeng Win Phone, Zune, Kin... being swallowed into nothingness... one must wonder if this lack of meaningful Cortana development doesn't predict same destiny for poor Cortana.

A simple question .... will changes be available everywhere or just in the usa?

Hey, I can't wait for all the new unannounced show stopping bugs in this, the latest super bug release from Microsloth. What will they break this time in Windoze 10 and in Update? How many months should we do everything we can to block this junk release?

So I guess Cortana will be dead soon. They don't even want to showcase it in their OS anymore.

The sooner they kill cortana the better, the problem is MS will hide it and then we will be using it y stealth.

Do you think they'll fix the bluetooth issue with Windows Media Player? The April 2018 Update made the bluetooth function controls (excluding volume) not work anymore which is quite annoying.

I guess I am just one of a few people that don';t want any of the new items. I deleted Cortana completely, don't use Edge, don't use Windows Cloud, I don't play games so I guess this update is a waste for me. I will probably have to hack the new search system if it keeps as much information as Cortana did. I just wish that Microsoft would just let me use the parts I want and dump the rest. I am now retired and don't want all the stuff for someone who works or doesn't care what information Microsoft keeps about your work. SO I guess I will just hack all the junk and get rid of it so I can go simple and happy
Windows Central Newsletter
Get the best of Windows Central in in your inbox, every day!
Thank you for signing up to Windows Central. You will receive a verification email shortly.
There was a problem. Please refresh the page and try again.