Windows 10 October 2018 Update: The complete changelog
The complete Windows 10 October 2018 changelog, detailing all the new features and improvements coming in this release.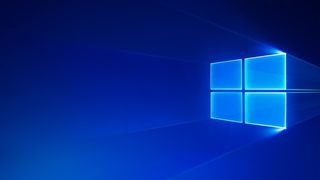 (Image credit: Microsoft)
The next feature update for Windows 10, known as version 1809 (and codenamed Redstone 5,) is packing lots of new features and improvements to the OS and user experience. In case you're curious, here's a complete changelog detailing all the noteworthy new changes and enhancements coming in this release.
This changelog features all the changes noted by Microsoft in release notes for Windows Insider Preview builds and has been updated to reflect what has made it into the final release accurately.
Windows Shell
File Explorer now features a dark theme when Dark Mode is enabled in Settings.
You can now name live folders in Start.
A new "safe removal" feature has been added that lists open applications that might be using an external GPU connected via Thunderbolt 3.
Notifications in the Action Center now feature a fade-in effect when the Action Center is opened.
A redesigned snipping experience is present and can be accessed via WIN + SHIFT + S.
Snips will now present a notification that will open up into Screen Sketch, which is now a dedicated app.
You can now configure pen peripherals to take a snip when pressing a button.
The Print Screen button can now be configured to open Screen Sketch.
A new "Screen snip" action has been added to quick actions in the Action Center.
Copied content can now be seen in a new clipboard experience, accessed with WIN+V, that can also sync to the cloud and across devices.
There are now three different modes you can select when wirelessly projecting your screen, and these modes are game, productivity, and video modes.
Users upgrading to this release for the first time will be welcomed with a post-OOBE UI that walks the user through setting up new features added in this release.
Game Bar has been redesigned with new features including an overview of system performance and more.
Search will now provide a download link for programs searched online.
You can now use Windows Mixed Reality without a monitor.
Storage Sense can now switch files to "online-only" if they haven't been accessed after a certain number of days, saving space on your local disk.
Pen users can now ink directly into text boxes by default.
Users can now view the real world when using Windows Mixed Reality using a headsets built-in camera.
Emoji 11 is now available.
Game bar is now accessible via the Apps List in Start.
Windows Settings
Bluetooth peripherals will now display their battery percentage within Settings.
Data Usage has been updated with roaming usage information.
You can now choose to keep your mouse centered on the screen when using the Magnifier tool.
Magnifier tool can now be incremented by 5 or 10 percent.
Focus Assist will now enable itself regardless of what game you're playing.
Sound device properties have now been integrated into the Settings app.
Settings will now suggest common questions asked by users and present answers in the sidebar.
Settings now feature tips and suggestions on the home page.
You can now override default regional format settings such as Calendar, First day of the week, Dates, Times, and Currency.
SwiftKey now powers the on-screen and touch keyboards.
Typing insights are now available in the Settings app.
You can now make text size bigger separately from the overall display scaling options in Settings.
A new Windows HD color page is now available under Display Settings that let you configure HDR settings.
Windows now supports leap seconds.
Windows Update will now use machine learning to determine when to install and not install updates.
Microsoft Cortana
Cortana has been updated with a wider landing page which better highlights Search and Timeline.
Microsoft Edge
Microsoft Edge now features a subtle drop shadow behind tabs.
The settings drop-down menu in Edge has been redesigned with icons for each option.
The Edge settings pane has been redesigned to look like the Hub area.
Edge can now control whether video is allowed to play on a webpage automatically.
Reading View now features more themes in Edge.
Reading View now features line focus that helps improve focus while reading an article.
Edge will now ask to save your card info when you fill out billing-related forms.
A new icon for PDFs is present.
The PDF reader has an updated toolbar with additional options including "add notes."
You can now pin/unpin the toolbar at the top of the PDF document.
Your top sites in Edge are now listed in Edge's jumplist menu.
Microsoft Edge now features Web Authentication APIs for logging into websites with Windows Hello.
You can now right click downloads in the download-pane to "show in folder."
You can now configure media auto-play controls per site.
You can now look up definitions of words in Reading View, Books, and PDFs.
Edge now features new policies for IT administrators to configure.
The XSS filter has been retired.
Updated Microsoft Edge's Hub to now have an acrylic navigation pane.
You can now refresh the Books pane in Microsoft Edge using a pull gesture.
When you pin books to Start from Microsoft Edge, you will now see a live tile that cycles between the book cover and your current completion progress.
When printing PDFs from Microsoft Edge, you'll find a new option to choose the scale of your print out (Actual size, or Fit to page).
When you press F1 in Microsoft Edge, it will now take you to the Microsoft Edge support page, rather than Microsoft Edge tips.
When a tab in Microsoft Edge is playing audio, the volume icon in the tab will now light up when you hover your mouse over it.
When you open local files (like PDFs) in Microsoft Edge, those files will now appear in the History section.
Updated Microsoft Edge so that even if a tab is not actively playing audio, you will now be able to pre-emptively mute it from the context menu when right-clicking the tab.
System apps
"Your Phone" app is now present that syncs with your Android and iPhone to share photos, notifications, SMS conversations, and more.
You can now search in the Calendar app.
Windows Calculator now correctly calculates square roots for perfect squares.
Windows Defender Security Center has been renamed to "Windows Security" and now features Fluent Design.
Notepad now features Unix/Linus line endings (LF) and Macintosh line endings (CR.)
Wrap-around find/replace now available in Notepad.
You can now zoom in to text in Notepad.
Line numbers now work with word-wrap.
You can now right-click and "Search with Bing" text highlighted in Notepad.
Narrator's scan mode now supports selecting content in Microsoft Edge, Word, Outlook, Mail, and most text surfaces.
Skype universal has been redesigned and updated with new features.
Task Manager now features "power usage" and "power usage trend" tabs.
Miscellaneous changes & fixes
Other than for the first setup, you no longer have to have a monitor connected to your PC when using Windows Mixed Reality.
Apps running in Windows Mixed Reality can now make use of the Camera Capture UI API to capture images of the mixed reality world using the system capture experience.
Updated the touch keyboard so that if you try to shape write in an unsupported text field or when the typing resources aren't installed, you won't see the shape-writing trail as you swipe your finger over the keys.
Updated the "Advanced graphics settings" link on the Display Settings page to now just say "Graphics Settings."
When your volume is muted, the volume icons in the Sound Settings page will also now appear muted.
If you click the Reset button on the App volume and device preferences page, it will now also reset any app-specific volumes you've set back to default (100%).
Updated Start so that it now follows the new Ease of Access setting to enable or disable hiding scrollbars.
Updated the new notification to fix blurry apps so that it now will persist in the Action Center to be accessed later once the toast has timed out and dismissed.
Consolidated the places where users can adjust their display brightness by removing the display brightness slider in Control Panel Power Options and the "Display brightness" section under Power Options Advanced Settings.
When you clean install or do a PC refresh, you'll find that the Out of Box Experience for setting up your PC now includes a page for enabling activity history sync, which will help you continue what you were doing, even when you switch devices.
Adjusted how you access skin tones in the Emoji Panel – you'll now see a row of skin tone colors to select from when people emoji are in view.
When you hover over the Windows icon in the taskbar, a tooltip will now appear for Start.
Updated the design of the handwriting panel so that the delete button is now a top-level button. The button to switch languages is now under the "…" menu.
If you go to Pen & Windows Ink Settings, you'll find a new option that allows your pen to behave like a mouse instead of scrolling or panning the screen.
We've updated the design of This PC so that there's no longer space displayed for the cloud files state icon.
Made some adjustments to improve the quality of audio when recording clips using the game bar (WIN+G).
When you hover over the leaf icon in Task Manager's Status column, you will now see a tooltip describing what it means (this app is suspending processes to help improve system performance).
If you've enabled WSL, you'll now see an option to "Open Linux Shell here" when you Shift + Right-click on the whitespace of a File Explorer folder.
Introduced preview support for same-site cookies in Microsoft Edge and Internet Explorer 11.
RSAT is now a feature on demand.
To improve discoverability, we've moved Delivery Optimization Settings to now be directly listed as a category under Settings > Update & Security.
Tiny, Small, Medium, Large, Huge and Gigantic files are now defined as 0 – 10KB, 16KB – 1MB, 1 MB to 128 MB, 128 MB – 1 GB, 1 GB – 4 GB, and > 4 GB, respectively in File Explorer.
Added new keywords to help you get to the settings you're looking for – for example, "rename" will now find "View your PC name" (from which you can rename your PC).
To improve clarity, we've separated Settings > Privacy > Speech, Inking & typing into two settings: Settings > Privacy > Speech and Settings > Privacy > Inking & typing personalization.
Added DTS:X to the list of spatial audio technologies you can use.
Addressed a crash in the audio troubleshooter if querying the volume or mute state failed.
When using the touch keyboard, you'll find that the clipboard button is now always visible in the candidate pane. Tapping it will bring up your clipboard history for you to browse and paste from.
Shape writing on the touch keyboard is now available when using English (Australia.)
Updated Ease of Access flyout on the login screen so that Narrator now has an on / off toggle.
Azure Active Directory and Active Directory users using Windows Hello for Business can use biometrics to authenticate to a remote desktop session.
Your Phone app is pinned to the desktop by default.
Catch up on all the changes from the previous Windows 10 updates
Updated October 2, 2018: We updated this changelog with the latest changes found in build 17763.
Get the Windows Central Newsletter
All the latest news, reviews, and guides for Windows and Xbox diehards.