Windows 10 October 2018 Update: The complete changelog
The complete Windows 10 October 2018 changelog, detailing all the new features and improvements coming in this release.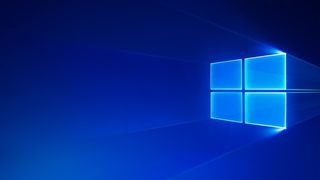 (Image credit: Microsoft)
The next feature update for Windows 10, known as version 1809 (and codenamed Redstone 5,) is packing lots of new features and improvements to the OS and user experience. In case you're curious, here's a complete changelog detailing all the noteworthy new changes and enhancements coming in this release.
This changelog features all the changes noted by Microsoft in release notes for Windows Insider Preview builds and has been updated to reflect what has made it into the final release accurately.
Windows Shell
File Explorer now features a dark theme when Dark Mode is enabled in Settings.
You can now name live folders in Start.
A new "safe removal" feature has been added that lists open applications that might be using an external GPU connected via Thunderbolt 3.
Notifications in the Action Center now feature a fade-in effect when the Action Center is opened.
A redesigned snipping experience is present and can be accessed via WIN + SHIFT + S.
Snips will now present a notification that will open up into Screen Sketch, which is now a dedicated app.
You can now configure pen peripherals to take a snip when pressing a button.
The Print Screen button can now be configured to open Screen Sketch.
A new "Screen snip" action has been added to quick actions in the Action Center.
Copied content can now be seen in a new clipboard experience, accessed with WIN+V, that can also sync to the cloud and across devices.
There are now three different modes you can select when wirelessly projecting your screen, and these modes are game, productivity, and video modes.
Users upgrading to this release for the first time will be welcomed with a post-OOBE UI that walks the user through setting up new features added in this release.
Game Bar has been redesigned with new features including an overview of system performance and more.
Search will now provide a download link for programs searched online.
You can now use Windows Mixed Reality without a monitor.
Storage Sense can now switch files to "online-only" if they haven't been accessed after a certain number of days, saving space on your local disk.
Pen users can now ink directly into text boxes by default.
Users can now view the real world when using Windows Mixed Reality using a headsets built-in camera.
Emoji 11 is now available.
Game bar is now accessible via the Apps List in Start.
Windows Settings
Bluetooth peripherals will now display their battery percentage within Settings.
Data Usage has been updated with roaming usage information.
You can now choose to keep your mouse centered on the screen when using the Magnifier tool.
Magnifier tool can now be incremented by 5 or 10 percent.
Focus Assist will now enable itself regardless of what game you're playing.
Sound device properties have now been integrated into the Settings app.
Settings will now suggest common questions asked by users and present answers in the sidebar.
Settings now feature tips and suggestions on the home page.
You can now override default regional format settings such as Calendar, First day of the week, Dates, Times, and Currency.
SwiftKey now powers the on-screen and touch keyboards.
Typing insights are now available in the Settings app.
You can now make text size bigger separately from the overall display scaling options in Settings.
A new Windows HD color page is now available under Display Settings that let you configure HDR settings.
Windows now supports leap seconds.
Windows Update will now use machine learning to determine when to install and not install updates.
Microsoft Cortana
Cortana has been updated with a wider landing page which better highlights Search and Timeline.
Microsoft Edge
Microsoft Edge now features a subtle drop shadow behind tabs.
The settings drop-down menu in Edge has been redesigned with icons for each option.
The Edge settings pane has been redesigned to look like the Hub area.
Edge can now control whether video is allowed to play on a webpage automatically.
Reading View now features more themes in Edge.
Reading View now features line focus that helps improve focus while reading an article.
Edge will now ask to save your card info when you fill out billing-related forms.
A new icon for PDFs is present.
The PDF reader has an updated toolbar with additional options including "add notes."
You can now pin/unpin the toolbar at the top of the PDF document.
Your top sites in Edge are now listed in Edge's jumplist menu.
Microsoft Edge now features Web Authentication APIs for logging into websites with Windows Hello.
You can now right click downloads in the download-pane to "show in folder."
You can now configure media auto-play controls per site.
You can now look up definitions of words in Reading View, Books, and PDFs.
Edge now features new policies for IT administrators to configure.
The XSS filter has been retired.
Updated Microsoft Edge's Hub to now have an acrylic navigation pane.
You can now refresh the Books pane in Microsoft Edge using a pull gesture.
When you pin books to Start from Microsoft Edge, you will now see a live tile that cycles between the book cover and your current completion progress.
When printing PDFs from Microsoft Edge, you'll find a new option to choose the scale of your print out (Actual size, or Fit to page).
When you press F1 in Microsoft Edge, it will now take you to the Microsoft Edge support page, rather than Microsoft Edge tips.
When a tab in Microsoft Edge is playing audio, the volume icon in the tab will now light up when you hover your mouse over it.
When you open local files (like PDFs) in Microsoft Edge, those files will now appear in the History section.
Updated Microsoft Edge so that even if a tab is not actively playing audio, you will now be able to pre-emptively mute it from the context menu when right-clicking the tab.
System apps
"Your Phone" app is now present that syncs with your Android and iPhone to share photos, notifications, SMS conversations, and more.
You can now search in the Calendar app.
Windows Calculator now correctly calculates square roots for perfect squares.
Windows Defender Security Center has been renamed to "Windows Security" and now features Fluent Design.
Notepad now features Unix/Linus line endings (LF) and Macintosh line endings (CR.)
Wrap-around find/replace now available in Notepad.
You can now zoom in to text in Notepad.
Line numbers now work with word-wrap.
You can now right-click and "Search with Bing" text highlighted in Notepad.
Narrator's scan mode now supports selecting content in Microsoft Edge, Word, Outlook, Mail, and most text surfaces.
Skype universal has been redesigned and updated with new features.
Task Manager now features "power usage" and "power usage trend" tabs.
Miscellaneous changes & fixes
Other than for the first setup, you no longer have to have a monitor connected to your PC when using Windows Mixed Reality.
Apps running in Windows Mixed Reality can now make use of the Camera Capture UI API to capture images of the mixed reality world using the system capture experience.
Updated the touch keyboard so that if you try to shape write in an unsupported text field or when the typing resources aren't installed, you won't see the shape-writing trail as you swipe your finger over the keys.
Updated the "Advanced graphics settings" link on the Display Settings page to now just say "Graphics Settings."
When your volume is muted, the volume icons in the Sound Settings page will also now appear muted.
If you click the Reset button on the App volume and device preferences page, it will now also reset any app-specific volumes you've set back to default (100%).
Updated Start so that it now follows the new Ease of Access setting to enable or disable hiding scrollbars.
Updated the new notification to fix blurry apps so that it now will persist in the Action Center to be accessed later once the toast has timed out and dismissed.
Consolidated the places where users can adjust their display brightness by removing the display brightness slider in Control Panel Power Options and the "Display brightness" section under Power Options Advanced Settings.
When you clean install or do a PC refresh, you'll find that the Out of Box Experience for setting up your PC now includes a page for enabling activity history sync, which will help you continue what you were doing, even when you switch devices.
Adjusted how you access skin tones in the Emoji Panel – you'll now see a row of skin tone colors to select from when people emoji are in view.
When you hover over the Windows icon in the taskbar, a tooltip will now appear for Start.
Updated the design of the handwriting panel so that the delete button is now a top-level button. The button to switch languages is now under the "…" menu.
If you go to Pen & Windows Ink Settings, you'll find a new option that allows your pen to behave like a mouse instead of scrolling or panning the screen.
We've updated the design of This PC so that there's no longer space displayed for the cloud files state icon.
Made some adjustments to improve the quality of audio when recording clips using the game bar (WIN+G).
When you hover over the leaf icon in Task Manager's Status column, you will now see a tooltip describing what it means (this app is suspending processes to help improve system performance).
If you've enabled WSL, you'll now see an option to "Open Linux Shell here" when you Shift + Right-click on the whitespace of a File Explorer folder.
Introduced preview support for same-site cookies in Microsoft Edge and Internet Explorer 11.
RSAT is now a feature on demand.
To improve discoverability, we've moved Delivery Optimization Settings to now be directly listed as a category under Settings > Update & Security.
Tiny, Small, Medium, Large, Huge and Gigantic files are now defined as 0 – 10KB, 16KB – 1MB, 1 MB to 128 MB, 128 MB – 1 GB, 1 GB – 4 GB, and > 4 GB, respectively in File Explorer.
Added new keywords to help you get to the settings you're looking for – for example, "rename" will now find "View your PC name" (from which you can rename your PC).
To improve clarity, we've separated Settings > Privacy > Speech, Inking & typing into two settings: Settings > Privacy > Speech and Settings > Privacy > Inking & typing personalization.
Added DTS:X to the list of spatial audio technologies you can use.
Addressed a crash in the audio troubleshooter if querying the volume or mute state failed.
When using the touch keyboard, you'll find that the clipboard button is now always visible in the candidate pane. Tapping it will bring up your clipboard history for you to browse and paste from.
Shape writing on the touch keyboard is now available when using English (Australia.)
Updated Ease of Access flyout on the login screen so that Narrator now has an on / off toggle.
Azure Active Directory and Active Directory users using Windows Hello for Business can use biometrics to authenticate to a remote desktop session.
Your Phone app is pinned to the desktop by default.
Catch up on all the changes from the previous Windows 10 updates
Updated October 2, 2018: We updated this changelog with the latest changes found in build 17763.
Windows Central Newsletter
Get the best of Windows Central in in your inbox, every day!
Zac Bowden is a Senior Editor at Windows Central. Bringing you exclusive coverage into the world of Windows on PCs, tablets, phones, and more. Also an avid collector of rare Microsoft prototype devices! Keep in touch on Twitter: @zacbowden.
I read in the news the "absolutely horrid" development of the edge only mail link opening and I'm like "y'all are hopeless" evidently they need to make sure their own software works before they can use other ppl software since they only own one of them... They can then get the right api info out to the other devs, no? 🤔

They could have programmed Edge properly in the first place.

Who told you that mail links open in only edge? It opens in default browser of your pc. If you don't want to open links in edge. Change your default browser. If you don't know how change default browser, simply search for defaults in the taskbar. It will take you to the default settings page directly.

This is more for security than anything else and it would be no different to Apple saying that all Mail links in Mac OS Mail app will open only in Safari or Mozilla saying links from Thunderbird will only open in Firefox. It's not as if Microsoft are stopping you from changing the default browser or Mail client and this change ONLY applies to Windows Mail. Not only that but this change may not even make it into the final version of RS5.

neo158, you are being far too logical. The proper attitude in the comment sections is to be either angry, hysterical or paranoid. And sometimes all three.

Exactly! Common sense isn't welcomed here

someoneinwa; neo158is not only Logical but damn patient, When I grow up, I want to be like neo158

+1 for the Matrix reference. 😎

That is complete BS. This "security" hasn't been needed for 3 years now. I don't understand why people defend such selfish practices like this. This is only designed to get people to use Edge, no other reason.

Even if it's the case, then so what. Do you think business is benevolent? How old are you? Why don't you ask Google about Youtube app on Windows phone when it was still alive? You can have your choice of mail clients that will do as you wish. Not that your BS does not happen on other mail clients as well.

Don't forget this feature could very well be tired to set which in that case it makes total since. they open in groups of tabs. And if you're using a different mail client it doesn't really affect you at all.

Oh yes it is just an excuse, why the hell MS just don't come out with it that they want people to use their software and not put out this rubbish about security.

darkness690; You know you have rights? Dish Edge and use Chrome, no need for name calling etc

Oh, you mean like Google deliberately slowing down YouTube for Edge and Firefox users, leaving Chrome and Opera users unaffected or refusing to sign off on the Microsoft created YouTube app and insisting that it uses HTML5 while simultaneously developing a YouTube iOS app or even blocking Google Maps on Windows Phones. NO, it isn't selfish to have links from your own software open IN YOUR OWN SOFTWARE!!!!!

I'll add. Do you know what will happen if I make a web browser (even, a webview wrapper) for Android and people start using it?
I can log all your user name and password and send it (together with you gmail address) to my server with ease... No hassle. Just need to inject my code to everything that loads into the browser and search for input fields. MS made it difficult with UWP...

How did it make it difficult with UWP? And so can I change the default to any store app? And if no, why can I install third-party browsers still?

You can do the same with any app. How would this justify this?

Hire is this secure 🔐 then?

Mac is a bit different, you can not buy it as a separate OS, Apple builds the hardware for it to run. Not that I agree with the way Apple does things either. I use thunderbird and I can open links from that in the browser that is default,

Same works for windows mail app. It also open links whichever browser is default.

I don't really buy that it's about security. Microsoft is pushing Edge and Bing pretty hard and this would help them with that. This is coming from a Mail, Edge and Bing user, btw. I really enjoy my Windows experience but I'm not going to defend the company's anticompetitive instincts.

Who told you that mail links open in only edge? It opens in default browser of your pc. If you don't want to open links in edge. Change your default browser. If you don't know how change default browser, simply search for defaults in the taskbar. It will take you to the default settings page directly.

That was the proposed change, written about on Windows Central and elsewhere. Dude, relax.

neo 158: Please don't take this criticism wrong way. You making this argument way too difficult by being logical. As such you miss the point, some folks here just want to be pissed of for no apparent or logical reason and here you come with your logics.
Hope you feel all yummy inside now. (Oh that how my kids say " Are you happy now)

You only have to suffer this if you are fine with the horrid development of the Mail app. So then you must be fine.

Here is the official answer by Microsoft (Node: this answer is for default audio device but it will be the same answer for your question) https://www.youtube.com/watch?v=6aNUoVfbnmg

Who told you that mail links open in only edge? It opens in default browser of your pc. If you don't want to open links in edge. Change your default browser. If you don't know how change default browser, simply search for defaults in the taskbar. It will take you to the default settings page directly.

Who told you that mail links open in only edge? It opens in default browser of your pc. If you don't want to open links in edge. Change your default browser. If you don't know how change default browser, simply search for defaults in the taskbar. It will take you to the default settings page directly.

And it'll be called 'Creators in the Fall Update'

No, it is Creator Fall Again Update

Or as Bollywood would name it: "Fall Creators Update Dubara". 😆

antnauman Or Judwaa Fall Creators Update! xD

May I recommend Creators Trust Fall Update

TRUST FALL!! Uh oh!! Looks like Microsoft failed to catch us again! I really wish my audio setup would come back sometime within the next century...

Anyone know if there are any non official... expected features for RS5?

Oh no, the sky is falling... we have to use Edge to open links from one UWP. Seriously people, this is the beta of the beta branch, if you don't like being on the edge (no pun intended) of development, you might not be in the right ring of the Insider program. MS has never been anything but obvious that their approach to UWP is more Apple than Android, so locking down the UWP Mail app makes sense. It also makes sense to minimize knock-on effects from other browsers in testing.

No, it doesn't make sense fanboy. The whole purpose of being insider is to give feedback. Consumers should call out anti-consumer behavior. Besides, they should fix Edge first. I've been trying to use it as my primary browser, but routine functionality like the right click menu and page loading randomly stops working on a daily basis.

Please do not project your own failure at setting up your computer to Edge. Please do not call other people fanboy when it is your own deficiency that's failing you. If what you are describing is indeed a problem of Edge, there will be tons of articles written about this in the press. I have none of these problems on Edge you described on all of my 4 PC's at home running the April update. I have none of these problems even in RS5 running in my Hyper-V virtual machine.

Edge works fine for me as my primary browser (since FCU update and tabs performing well)

This is stupid friendly. And there are plenty of stupid consumers out there. So if you can't differentiate between consumers and stupid people, you might not be the best source of feedback as an insider.

I don't have any of the problems you mention here, I've been using Edge as my default browser for some time now. Switched back from Chrome

Darkness690; Do you have to call folks names to make your point or you strongly believe it strengthens you argument position? ...........No.

Exactly. Mail links open in only edge. What? It opens in default browser of your pc. If you don't want to open links in edge. Change your default browser. If you don't know how change default browser, simply search for defaults in the taskbar. It will take you to the default settings page directly.

And yet still it would be nice to highlight things in such articles to show what's new in the list compared to last release.

And again, how lovely this would be.

I'm gonna say it here again because I keep seeing it pop up everywhere... Do all of us walking apes really think this is a permanent condition? It's testing beta code for an upcoming update, the edge only opening links from mail is just to test small local conditions and behaviors before expanding and I don't need official statements to know that. Microsoft for some reason thinks that cro-mags are smart enough to get it...

Love the safe removal feature for Thunderbolt 3. Have an HP Spectre 13 current gen and Windows does not know how to disconnect it properly. Have to restart or wait a long time for the eternal GPU and accessories to work and switch main screens.

I know that explorer.exe does way more than it appears to, but it's still disappointing to see tabs bolted on to the same old file explorer. Will that ever see a revamp? Also, maybe it's just this version of the Insider Preview, but Edge has been nigh-unusable for months for me -- really slow and sluggish tab behavior, random crashes. It's disappointing because it had been rock solid before.

Naming pinned live webtiles, snip in action center, fade in animation in action center. That only took 3 1/2 years to come for the windows tablet experience. About time. Meanwhile microsoft likely wants to compete with the iPad with a cheaper surface tablet pc device. Still over 50 more items to improve the windows 10 tablet experience. Can they make it in 12 months. Fingers crossed. Sigh. "Search has come to the calendar app". I can do this already in RS4 official release. Is this a different search than RS4?

Rid are indeed very important features. I've seen plenty of people sending back Windows tablets due to the lack of animations.

>I've seen plenty of people sending back Windows tablets due to the lack of animations. No. No you really haven't.

I can not search in Windows Calendar in 1803

Oh boy! systemwide dark mode achieved. #SurfacePhone

Where is the Cloud Clipboard in this changelog, not expected this from you Zac

Cannot believe you did not include UWP island. This will allow win32 apps to use any uwp controls, even customized ones. This is huge, and also allow win32 apps to use Fluent Design.

Get real, no current Win32 developer would ever consider bothering with Fluent and UWP just to make its program look "hip and cool", because Win32 stands for robust and simply working solution, that doesn't need to be changed

Are you a software developer? I am just asking a question. Thank you.

Reomw: he said "controls"
Go read what a control is before posting your response as you literally have no idea that you are arguing the wrong point. To save anyone else the bother researching a control is a widget/dev feature you can leverage in your code (grid, table, image) to save you writing very common program features yourself from the ground up. You may wish to leverage a newer/more feature rich control from UWPs library in your program. This enables that. What is isn't is what reomw thinks, a pure cosmetic issue.

lib/net45/GitHubDesktop_ExecutionStub.exe

Microsoft did not learn. Windows 10 since it's birth has bugs, the buggy site of this system never goes away, cause? They allways develope and change settings that do not need to be change thus, introducing new bugs with each and every so called update, instead of introducing bug crush fixes till the system is so stable and secure not even a greatest virus can enter it's gates. Apparently no one in microsoft is interestead in this anymore. I was an inisder, but enough is enough.

I updated 4 Windows PC to 1803 update with little to no problem
The touch keyboard wasn't so good on one of my tablet But that's already been addressed.
Since then, no problems.
If you have a pro copy just stay on the business branch for few months.
No one pressuring you in to being an insider.
Heck, you could run a New build in a virtual machine.

Even the public releases are of beta quality. Check /r/Windows10

the Windows ecosystem is huge
This is why there are stage rollouts
to test all the different variables
also theirs the Business branch for any pro user
there were plenty of users that forced the update Before it was made available to them and that can be problematic.
there's monthly cumulative updates to address security and problems that may be in the OS
Windows 10 keeps involving does not make the public release beta in any way.

"introducing bug crush fixes till the system is so stable "
You never read single Insider changelog, right? 2/3 of notes there are bug fixes.

Any latest news regarding c shell and composers ?

I have not heard a thing about C Shell in a while. Did they even talk about it in their May Developers Conference?

Having experienced the latest build, Sets cannot be switched off ,unless you manually exclude an app, which is extremely annoying. Also I have been able to open mail links in Brave rather than Edge.. so it looks like it's only excluding Chrome & Firefox

i presume that is a bug then, because there will be a lot of people that will not like Sets or want to use it, myself included.

If I can't open my mail links into the browser of my choice (which is Firefox), then I'll need a new mail client. Too bad because I kind of like the Windows Mail client. It really improved over the 3 years of Windows 10.

Dat double search field in the new Cortana though... 🤔

I think it will grown on people
it definitely gives you more real estate to work with/ better view of pick up where you left off

Finally they fixed the sound increase after an update. Been ******* me off throughout W10.

Are these changes new to insider builds as of April's Update, or are these to be new as of Redstone 5 coming to public. Other words, are a subset of these to be or had been already released with cummulative updates to Redstone 4 as well?

I figure we, here, will get Redstone 4 around the time 5 is released.

Hey Zac, So are they not going to include Telephony stack with Redstone 5 update? I heard it was coming in this update.

I was such a big Microsoft Fanboy. But after all that (you know, Band, MSPhone, Groove and so on) i switched to linux ! I will NEVER go back !

Until you need to play a modern PC game ;)

Zac, can you PLEASE mark the changes since the last time you posted as "latest changes" or something similar? Or just place them in Italic or whatever. I really appreciate all the effort you put into this and it's a shame that I just don't read it anymore because the list is getting too long and I don't remember anymore what I already read and what is new... Thanks!!

Legends say they will get rid of Control Panel and complete Fluent Design in Redstone 14

I upgraded early from my Windows 8.1 Professional operating system to Windows 10 Pro OS being bought MS legal license from ODosta Store, Which took 5 hours due to the internet slow speed, But faced many technical issues.
Beside of, I got everyday new updates from Microsoft server, That's why I disappointed with performance of new OS, That's why I format it and again install windows 8.
Last week, I read at your blog as Microsoft has stopped continually updates and now we may use constant windows 10, So I purchased its license and upgraded my OS.
Now its working well. Thanks for providing us great information and support.

Skype was redesigned alright.. They also stripped the SMS sync entirely.. The only good feature they had for Skype on Windows 10. I know Windows 10 Mobile was killed off, again, but I loved using that feature the most. Gave me something to brag about to all the iPhone owners finally...

Did they? Eventually, I truly hope they will restore it before the official date

I was also sad when I saw that, it had it's problems but i would have rather seen it fixed than removed.
For me it's inconceivable that in 2018, and when sitting in front of a computer I need to grab my mobile phone for any reason. I would like to have calls and all sorts of messaging aggregated and neatly integrated into the OS and just do everything from the computer. SMS syncing in Skype was one step in the right direction.

SMS Sync is there but only for Android and, I believe, iOS.

too long list of update in redstone 5 big
https://www.fitnessgirlslife.com

I love new features for sure but stability is what matters most to me. I hope MS doesn't screw things up this time around.

Hey OP, there is a typo under apps section. "Notepad now features Unix/Linus line endings (LF) and Macintosh line endings (CR.)" Isn't 'Linus' supposed to be 'Linux'?

One of the greatest app is the snipping tool, On edge, you can't highlight and search!!! this shortcoming on edge leaves wondering why MS doesn't see the need???

What do you mean? You can highlight a weird, right click, and search in edge.

It will be an awesome update, another step towards windows 10 perfection. What is still missing, apart from a mobile update (ok, I won't repeat that for a while :) ), is an acceptable regional support for Cortana and for Microsoft Translator, still far behind google one. I hope skype will be finally flawless with detailed notifications and I'd like also more features to task view with multiple screen.

WOW this is a long list of items that Microsoft has done to make this Redstone 5
operating system better than Redstone 4. Folks cannot say Microsoft PC software
is dead although a lot of People use a smart phone to do things these days frankly
I donot like to work on a smart phone the screens are to small for me. I wish there
was an 8 inch Windows 10 pro Tablet with a built in cell phone and Continuum
software to hook it up to a larger screen when you want to

Aren't some "features" outdated, with Sets postponed to RS6 ?
- You can now right-click a folder to open in new tab in File Explorer.
- The "New Tab" page in Microsoft Edge now includes local apps as well as websites.

Can't wait for the dark skinned explorer. Explorer now is like the sun when I'm up at 2am working in dark mode haha. So far, I've been enjoying the updates to Windows 10.

So you don't use Night light?

I know one thing, I will not be making the same mistake I did the April edition, I will wait as long as i can before updating to RS5

Shame you had problems, my update went great and it runs better than before. I guess depends on system.

Always test out on another machine before updating your primary. I use 3rd party services for Outlook, mostly, and one of them hadn't been updated for something new in a major Windows update, and a very important program was useless until the developer finally fixed it. Had the same thing happen w Bose Soundtouch. They just blamed MS when it was their own development that needed fixing.

Can we finally have a color in the task bar and other in the tiles of the start menu ? Thanks.

You can already change the task bar color

I'm still hoping for the simple stuff like making Edge automatically go into Full screen when in tablet mode or being able to open up a pinned website in start as a separate window and not a tab.

In Chrome upon opening when you click a new link on the favorites bar or go to a site the favorites bar goes away until you open a new tab. They need to do that with Edge. I need the favorites bar but don't want it around all the time.

when this update will be released

Will be finalized In September. Released in October

Does anyone else have this issue with Edge: Edge is my default browser, but from a fresh startup, having to manually launch Edge to get connected to my homepage before I can click on any links in my emails etc. If I go to the email link first, Edge launches, but just spins.

I've had this problem with Edge for the longest time now on both my desktop PC and Surface Pro 2. Half the time Edge simply refuses to load any webpage. Closing and reopening the application temporarily fixes it, until it randomly happens again. I don't know what Microsoft did to break their browser they want everyone to use, but I refuse to wipe both of my computers in an attempt to fix this. I'll just use Firefox instead, much simpler.

App setting you can reset Edge

It's so sad to see just one noteworthy update for Cortana.

Well there actually will be one more noticeable feature
Some Cortana notification like news/ weather information will actually show In Search Similar to have titbit's worked before.
It seems to be off for the moment Though.

This comment probably won't be caught by the windows Central team, but it's not the October update, it's technically September's. Probably like March's update hit in April. 1809 is for 2018 - 09 (Sept). 1507 was July 2015 for it's release. This way it's way easier to remember build #s and their respective release dates. 1507, 1511, 1607, 1703, 1709, 1803, 1809. Seems MSFT had a summer/winter cycle they changed to Spring/Autumn. Hope this helps.

It will be finalized in September (1809), but released Starting in October .
The April update did hit a last minute snag but it was officially being rolling out in April.

What about FluentDesign element "Depth"? I see no more drop shadow on menu in UWP app.

Sounds good! What I really missing the performance of the latest update to the date.

The build is not smooth on my PC even though the system has 8GB RAM and 500GB SSD. It lags, especially if I open Opera browser and leave it running.

Yup performance is pretty bad in this build. CPU spikes all the way to 100% even for simple tasks. RIP my battery.

When the update arrives, I hope it fixes my settings app. When tapping System the app crashes. If I search for any item under the System setting and click it, they work except Display. Tapping Display settings after searching crashes it. In fact anything under the Display setting crashes the Settings app, it's weird.

haha! And just like that, Display settings work. I can finally tweak them and use night light again. Only took waiting an upgrade cycle, but I am good now.

Can someone please tell me the download size of the update.? :)

hi where is "Safe removal" feature in windows 10?

Just finished upgrading to 1809, this time the upgrade process didn't require any human intervention, all was automated and much faster than 6 months ago.

Couldn't find the link here to the YouTube video demo. A few remarks in regards to the YouTube video on the official oktober update 1709. -if I'm not mistaken live folders were available since the fall creators update. To memory I've been using them on a regularly basis at least since the official april update. They're not exclusive to the oktober update om my devices and they're all not on the oktober update (yet). -happy to see a more consistent UI and implemented dark mode across the OS. Hopefully they can managed a 100% mark by the end of 19H1. - A pity that tabbed previews in Edge are not at the bottom. I agree with your earlier blog that it should be at the bottom, just like in IE.metro in windows 8. This was the best experience. I never use this in windows 10 on my surface pro, because it's at the top. There's too much " stuff" in the title bar and too far to reach in the everyday workflow. Maybe nitpicky, but I do notice the difference in my behavior of where a feature is placed in relation to its value in practicality and usability.
-Sad to see "pin to start" pushed ever further down in the settings. It started off great in the early insider anniversary builds where pin to start was actually supported in the tabs in Edge. Very convenient. To date I still use pin to start a lot. It's very convenient to have quick access to a site by simply clicking on the tile, organizing web tiles fast in web folders for convenience when mobile/on the go, for distraction free, task oriented fast actions, from a UI perspective. No endless searching in menu's and lists or a cluttered desktop.
-Sad to see that folder support is still missing in reading list. My reading list is getting longer and longer. Some kind of indexed search tool or folder management would be nice. Favorites has it. I think reading list has been left underdeveloped too long, also when compared to what I could do with the app back in windows 8. Yes reading list was an app in windows 8 before it was integrated with Edge! -I noticed an error in the demo of the new clipboard function. You said that pressing the pin button would indefinitely keep the clip to the clipboard. But when the clear button was pressed, it disappeared (...was deleted!?). shocking! What then is the function of the pin button? Also curious to know if the clips remain on the clipboard after a windows 10 system restart. Will they be saved to the clipboard cache, or be erased?

I updated W10 without back up - and "my doc" are gone... For a few days was searching on good software. Recovered with DiskInternals software (Uneraser). They have a discount for software all October. Maybe, for someone that information be helpful :)
Windows Central Newsletter
Thank you for signing up to Windows Central. You will receive a verification email shortly.
There was a problem. Please refresh the page and try again.