Windows 10 April 2018 Update: The ultimate changelog
The Windows 10 April 2018 Update is coming soon! Here are all the biggest, noteworthy changes coming in Microsoft's next big update for Windows 10.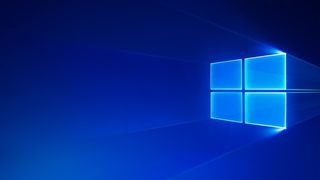 (Image credit: Microsoft)
The Windows 10 April 2018 Update, also known as Redstone 4 is just about ready for launch, meaning it shouldn't be long before the rolls it out to the public. To prepare, here's a consolidated list of all the noteworthy changes coming in the next Windows 10 update!
Keep in mind this changelog only includes things that result in new features or big changes. We are not including a list of fixes in this changelog. For that, you can check out the official Windows Blog.
Windows Shell
Fluent Design reveal effects have been softened
Fluent Design Acrylic and Reveal effects are now showcased in more areas of the Shell.
The Start menu now features Fluent Design "reveal" effects in tiles and the apps list.
The "clear all", "expand", "collapse" and "see more" text in the Action Center now uses your chosen accent color.
You can now use a two finger swipe gesture to dismiss all notifications in the Action Center.
Windows will now show you your personalized lock screen when selecting your account on the login page.
The Calendar fly-out on the taskbar now features reveal effects.
Contacts pinned to the taskbar now show a list of connected apps rather than tiles.
The Taskbar now features the Acrylic blur effect.
Action Center notifications now feature Fluent Design reveal effects.
The "clear all" text in Action Center now says "clear all notifications" instead.
Nearby Share is now present in the Share UI and lets you share content between nearby devices.
Right-clicking a live tile will give you the option of jumping straight into that apps Settings.
Task View now includes Timeline that allows you to go back and resume apps you had open in the past up to 30 days.
Virtual Desktops has moved to the top of the Task View UI.
Fluent Design effects will be disabled when in battery saver mode.
The My People Hub now features Reveal and Acrylic effects.
You can now drag to reposition contacts pinned to the Taskbar.
You can now drag contacts between the Taskbar and the My People Hub.
Quiet Hours has been renamed to Focus Assist and has been updated with new features.
Documents and Pictures are now listed in the Start menu hamburger menu by default.
On devices with Windows Hello support, users can now setup Hello directly from the login screen.
The Xbox Gamebar has been updated with a new Fluent design UI.
Users on Windows 10 S can now use the Microsoft Authenticator app to log in to their PC.
Eye Control has been updated with more functions in the eyebar.
Microsoft Edge
You can now mute audio coming from a specific tab.
Edge now has the ability to save free EPUB books.
Edge will now automatically fill out preferred information in address and related forms.
The Edge UI now features an improved UI with Fluent Design reveal effects and more prominent Acrylic title bar.
The EPUB and PDF bookmarks UI has been updated.
The book and PDF reader has been updated with a new UI, including new dark and light modes.
Reading progress within books and PDF documents will roam faster across devices.
Edge now supports Service Workers that allows websites to send notifications and refresh in the background even when Edge is closed.
The Hub has been redesigned with a new hamburger menu and larger slide-out panel.
The favorites bar will now automatically show on the Start or New Tab pages, just like in other web browsers.
Extensions can now be used when InPrivate browsing is enabled.
You can now vertically dock the Edge DevTools panel.
Cortana
Cortana now has a new Lists/Collections app that allows you to create Lists that sync across devices with Cortana.
Cortana's proactive content will now appear in Action Center.
Cortana is now better at alerting you of apps that you can pick up where you left off.
Cortana now features a new Notebook UI that better promotes things like Skills, Lists and more.
The user's profile picture is now showcased in Cortana's hamburger menu.
Input improvements
Touch keyboard now features Fluent Design.
Physical keyboard users now have the option to enable an on-screen text suggestions function.
The wide virtual keyboard now features shape-writing.
New gestures when writing with a pen are now present in the pen insert field.
You can now insert more than one emoji at once when using the emoji panel.
You can now change the font used in the handwriting panel.
The emoji panel now supports more languages.
Pen users will now see a handwriting panel automatically popup when selecting a text field.
Some emoji have been updated with a new look.
Settings and miscellaneous
Settings now features a new redesign with Reveal effects and Acrylic blur.
You can now configure Startup apps in Settings.
There is now a color wheel in the Ease of Access area.
Ease of Access has been categorized into subcategories in the sidebar and reorganized.
Sound settings are now present in the Settings app.
Storage Sense now includes Disk Cleanup settings and functions.
Font settings are now available in Settings.
Users can now limit download bandwidth for updates in the foreground.
You can now manage what data is stored in Timeline.
You can now adjust how bright SDR content appears when using an HDR monitor.
Windows Update will now place an update icon in the System Tray when there is an update pending.
You can now customize the number of contacts that can be pinned to the Taskbar up to 10.
Users can now recover local accounts from the lock screen.
More Control Panel elements such as Fonts, Display, Sound, and more have now been moved into Settings.
There is now a new Keyboards area located in Settings.
Language Packs are now powered by the Microsoft Store and feature a new install UI.
HomeGroup has been removed.
You can now customize what apps send notifications when Focus Assist is on, and can also schedule a time for it to automatically enable and disable.
Some Bluetooth peripherals can now be paired with one click.
Windows Update will now prevent a PC on AC power from going to sleep if there is an update pending in the last two hours.
A new privacy settings page will present itself during device setup.
Windows Defender Application Guard features new changes such as performance improvements, and the ability to download files to the host.
HEIF file format is now supported.
Check out some more changelogs?
Interested in what's coming next or want to look back at the changelog of older updates? Check out our other Windows 10 update changelogs below!
Updated March 25, 2018: We updated this changelog with the latest changes found in build 17133.
Zac Bowden is a Senior Editor at Windows Central. Bringing you exclusive coverage into the world of Windows 10 on PCs, tablets, phones, and more. Also an avid collector of rare Microsoft prototype devices! Keep in touch on Twitter: @zacbowden.
Is the timeline feature available?

mo, but it will show up in next few builds and surely before Christmas according to Microsoft.

No, 'sets' has been postponed not timeline.

never promissed in RS4....

'When in India' stopped when Mobile died

Yes, because all goes for Xiaomi brand as it is no.1 selling phone in India.

It's been in Insider builds for a while now.

Yes it is included. To quote the article, 'Task View now includes Timeline that allows you to go back and resume apps you had open in the past up to 30 days'. If you want to know if a feature is included, just read the list.

Thanks for quoting. Though you realize that you are replying to questions from last year, right? :)

yes, it is available. BTW, They have postponed the 'sets' feature for the next update.

Are transparent tiles in the start menu expected for redstone 4?

without a phone platform, and the increasing importance and addition of color into the iconography of Windows 10 Fluent Design I highly doubt the transparent tiles is a priority for Microsoft at this moment. The use case for its inception (full screen start menu)its poorly implemented an greatly under used on Desktop.

thanks for the reply. I was in the thinking that with the "Core OS" platform coming and a potential mobile device late next year, transparent tiles could become useful again. But, I agree that without a current phone its probably not a priority.

Late next year would require it to be in RS5

Ha! Every time I hear Core OS, it makes me wonder how new it will be from Windows 10 as we know it and got used to. Essentially it's going to adapt to the form of Andromeda device. It's going to be the same OS yet different. I can't wait for it.

The whole Tile Start Menu is pretty much dead in regards to further development.

Overall design is a priority, and all of the fluent design tweaks are proof of that. Especially the fact that fluent design is adding translucency to the OS, and in many apps.. I don't think it's safe to rule out transparent tiles, or at least the option, just yet.

I'm thinking that live tiles are going to be killed or getting a huge overhaul in Redstone 5. They UI is just not modern anymore. It looks old and boring, especially because most live tiles are badly designed and useless. I believe. The future is a dynamic AI based frontage which is not app centric but content centric. The lock screen has become a better start screen on all of the platforms already. What I always hated about live tiles is how difficult it is to organize them. In fact it is so difficult that I haven't seen my mother, sister and aunt ever change their tiles. And after a while it gets ****** up with holes because they accidentally moved them. And they don't even notice rofl. It's just too complicated for non tech savvy ppl. Years ago I came up with the idea to let the tiles automatically place, size and sort themselves on the start screen based on app usage to fix this usability issue. But we all know the feedback hub is ignored.

What WP devices have you owned?...
I ask about WP because this is where the live tile concept began.

My God Rodney what are you 4?

And more waiting,I guess.

Rearranging tiles is no harder than rearranging icons on iOS or icons and widgets on Android. There are always those that don't get it.

i'd be happy if we could just make the taskbar totally transparent, why have the option down so far why not all the way to fully transparent

If you see in the feedback hub up vote it :) I know they've made mockups of it in the neon concept

I hope to see a new file explorer, at last.

Why? the file explorer is ok, if you need something better then there are third party alternatives out there. I use directory opus if i am working with a lot of files, granted it is getting on now, but it is good.

Tabs. Tabs would be much easier most of the time as opposed to opening a new window everytime.

While I agree that file explorer needs improving, I highly recommend you to check out Q-Dir.

Tab is very bad idea for file explorer

Pretty sure it'll be in the works - a UWP file explorer featured in the current design concept video (though quite possibly a mock up - don't hold your breath), it is requested and discussed frequently, however I'm sure the conundrum (if MS actually give a sh*t) would be whether a replacement would reduce functionality for power users (and piss them off yet further).

"You can now use a two finger swipe gesture to dismiss all notifications in the Action Center." Glad they're implementing a feature from WP8.1 from April 2014 only in April 2018 having the Action Center on desktop since August 2015.

Dear Microsoft, Please add something Usefull this time. So far all Redstone Patches have been worthless to me. Try starting with the Ability to connect and play sound to Multiple Bluetooth Spearkers. Then Hire Jen back to actually add her voice to Cortana, like you started to 5 years ago. Then, Please for the love of God Fix Edge. Thank you. That is all.

Dear MikadoWu, Cortana's voice is not something useful compared to other things you may be saying are not useful. playing sounds to multiple Bluetooth speakers are not very practical in reality and if you are so passionate about that, then there is always an alternative way to do it. finally... as it stands edge is the best browser. please list what needs to be fixed. it does everything I do on firefox or chrome making me Ito uninstall chrome. so list your complains about edge.

That's hilarious... Edge is the best browser... I almost did a spit-take when I read that.

For me, edge is slower than both chrome and Firefox. Sometimes I type in a website and hit enter and I just end up staring at a white screen with nothing happening. I have never had that issue with chrome.

Same goes here. It was after I installed a couple of add ons.

I use Firefox quantum whenever Edge was not running properly.

Hate that white static flash with hardly seen "e" everytime I start Edge browser. Why on earth they not change that to dark grey or something? It's been what...5 years for Christ sake.

Edge is terrible. History STILL isn't searchable - unless you're talking about Edge for Android. There's a search feature there. How's that look? A week-old early alpha app on Android already has better functionality than the 2.5 year old mature version on their "flagship" platform.

Because the Android version of Edge is basically a skin. That feature was probably built in.

LOL Edge is the best browser HAHAHA... Multiple bluetooth speakers is the next big thing...

If any of you want those specific features and bugs fixed then ADD THEM TO THE FEEDBACK HUB, that's exactly why it's there!!!!!

They don't read the Feedback hub. They have years worth of feedback with no engineers. That's why they keep falling behind.

!!!!!!!!!!!!! Just thought we needed some more stupid exclamation marks

I agree with you on the speakers. But dont you get this functionality by using Sonos? I wish Sonos would have a UWP that I could use on my phone. I decided that my 950 still has the best camera. Eveyone this weekend wants the pictures I took with the 950. Funny thing though. I use an Idol, but took the 950 along fro offline apps and the camera. Wounldn't be nive if UWP programs gained more popualrity that allowed my 950 to remain more realvent? I do own an Invoke. Great Sound. Would be great to have two in my room (family room 25 feet square) that play in stereo. Heck, I could put in four to play surrond. Or at least three others that are slaved to the Invoke. So maybe the Invoke is the Center Channel, and four other "cheaper" Invokes (ones that use a microphone to gauge its position in the room and how to maximize sound quality) could provide the stereo/surrond.

Are you 15, by any chance?

No, he wouldn't have gotten into Windows ecosystem if he were one.

Hi there ! May i ask you all a short windows (but a bit offtopic) question please ? I can't make a clear descision between Google or Microsoft. since months i transfer terrabyte of datas between Microsoft and Google via the Multcloud Webservice. I don't know what i should use :-( Google has great services for free , Keep, GDrive, Photos, Docs, (you know it).... And Microsoft has also a great office and Photos, OneDrive (and so on). But whether Google or microsoft give me the feeling to be important as a customer. Google has absolutely NO Support, and they just say "use it or go away!" ... And Microsoft seems not to be interessted for private customers like me :-( It's sad to say this in a Microsoft Blog, BUT i think Apple would have the best experience for private Users: Hardware, PC, Tablet, Phones (WinMobile is dead), Photos (MS Photos never worked for me, never in sync, iCloud, Office, Siri (Cortana is not available in my country "Switzerland"), Apple Maps (not as good as Google Maps, but way better than the old outdated MS Maps). Apple Music streaming (Groove was killed by Nutella), AppleTV Box and so on and so on. You know what i want to say ! I was a linux user for many years, i was a Apple User for many years and i was a WIndows User for many years i know all systems but i can't make a clear descisionin wich services i can find my digital home for the next 30 years) I want to stop hopping from one System to another. I'm 46y old :-( What do you mean ? Is it still worth to go "all in" with Microsoft in 2017 ? It seems a a ridicolous question, but this question is around me since several months :-( Any suggestions ?

The fact is, every company has its own strength based on a particular region. So it is really difficult to stay on one ecosystem and expect the best of all. I would suggest, as for individual services (Mail, Contacts, Maps, Drive, Photos, Notes, Assistant) go with the ones which are easily accessible, and available on the web and on several OS. Google's services are efficient but very limited (Drive, Keep, Gmail, Pages, Sheets etc). You cannot ask them for a feature, nor can you expect any improvements over time. It's COMPLETELY for consumers. I don't know why, but they feel bland to me. Microsoft's services, on the other hand, are better implemented. They take time, but their goal is to connect every service (Outlook, Notes, Assistant, Office, Photos, Drive etc) and make it available everywhere. And that's why I prefer MS over Google, although I use Google services too. And yes, MS is going after the enterprise and Office 365 for many advanced features, but most of what we generally use are openly available, and in better form than those of Google. But it gets difficult to decide when it comes to Media (music and movies). So I have no opinion on it.

Thank you for your feedback!

I use all companies services for this very reason. They are ALL the same. NO company gives 2 ***** about their customers really. Apple has the best consumer support, MS has the best OS for desktop/notebook systems...and google has some of the best services like maps/youtube etc. So only using one sells yourself very short.

Steve Adams: Thank you also for your feedback !

I was disappointed when they ended Groove. I moved all my music and playlists to spotify. The process was simple. I have yet to give up my windows phone (950). the camera is still top notch and various features are nice and not included in the replacment (alchetel Idol). I really dont like Android and iOS. iPhones are a lot of money (although my wife and kids use them). I would expect that most of the major Microsoft apps (calendar, mail, cortana, contacts, cloud storage, music, video, etc...) are compatable across mobile OS devices and will get better and better. Essentially Microsoft is going to bridge Android and iOS into the microsoft ecosystem. I did buy the Invoke. Sound is way better than the amazon echo. Plus I have always liked Cortana. My wife and kids never use siri. I also found this, "Cortana supported countries: Cortana Currently available in United States, United Kingdom, Australia, India, Canada, Italy, Germany, Spain, Mexico, France, China, Japan, and Brazil. Supporting languages are English, German, Spanish, Italian, French, Mandarin Chinese, Portuguese, Japanese." Microsoft will intorduce Cortana in more and more countries. One thing is for sure, if you move to Apple, you will pay alot more over the next 30 years for hardware. I do run my own business. I did move from a Quickbooks/Office information system to a SalesForce/Google Docs information system. While I am experiencing significant improvements in productivity and mobility, I am not convinced it is a reason to stop paying for Office 365. Plus the infromation becomes locked into their (salesforce) database. I know I can pull the info out or just establish a demarchation point, which I had to do with quickbooks. In short, over the long term, Windows will become more and more capable. Plus Microsoft will continue improving their core apps on Android and iOS. But you asking about private (we call you a consumer) customers and services? Since I live in the US, I dont kow what services are available in Switzerland. How do you "watch" TV? Do you watch TV. How do you listen to music? Radio, CDs, Streaming? Apple must expand its subscription services. The time is approaching when you can not sell $1000 phones in ever increasing numbers. So, yes Apple will keep pushing services, but unerstand you will be paying for these services. I think you have to ask a simple question. Who has a vested interest in getting you to pay money? Google makes money by selling ads based on your digital footprint. Apple makes money buy selling premium hardware and will increasingly make money by selling premium serives. Microsoft will make money buy building software to increase productivity mainly through the enterprise. Microsoft does not need the consumer to generate profits. But Micorosft does have a vested interest in connecting as many people as possible into their ecosystem. Thus they are bridging their services into Android and iOS. I think you just need to give each ecosystem more time to develop. Windows needs another 12 months (a total of 36 months since windows 10 was introduced) to complete its transition. Microsoft already knows how it is going to grow its cloud strategy. Apple needs another 12 months to figure out how it is going to grow beyond iPhone sales. Google is still trying to figure out how to improve its cloud strategy. One other thing, Microsoft was a huge global footprint in cloud infrastructure (datacenters etc...). You also have to ask yourself where Amazon fits into this picture. What if Microsoft and Amazon hook up their systems so Amazon provides the consumer services (music, video, delivery of merchandise, etc...) while Windows provides the information system and infrastructure? Or, Microsoft provides the enterprise level services while Amazon provides the consumer level services?

I have a 950, and the camera is good. It used to be great, but in 2017 our cameras are now good at best. They aren't even getting firmware improvements anymore.
.......
There's better cameras out there now... But, if MS does come with a new mobile device I hope it has a camera at least a little better than our 950's.

Thank you very much for your long comment ! I give no answer to this and also the others, i just wanted some different oppinions to think about it ! Thank you !!

Even with my complaints about how Microsoft is ruining Windows, there's no universe where I recommend a Google service. NONE. I wish that company would disappear into a black hole.

Absolutely NO DIFFERENCE than MS scuba. They are data mine, etc. There is no reason to be anti anything...unless you are ANTI EVERYTHING...

Personally for me: To whom would I rather entrust (effectively) unrestricted access to my data, contacts, movements, discussions (email, txt, messaging) and security data - an advertising company, hardware company or software company. Jury is still out, but it certainly won't be an advertising company.

At least you know what the advertising company is doing with your info. NOT SO with the other two.

Coming in Redstone 4: Language-dependant features from Redstone 3 for everyone who isn't in US (Hopefully).

What's going on with Windows Central?? You're not talking anything about WM anymore. WhatsApp was updated, we have new games like Paddington Run, Instagram was updated, but you're not concern about any of this issues not even about the coming big fall creators update. I had WM 6.5, WP 7, 7.3, 7.5. WP 8, 8.1,etc... and WM 10 and several beautiful Windows Phones. I'm currently having the best experience i ever have with my Lumia, great integration, great camera, all necessary apps, continuum, etc. since I'm not comparing with other platforms but enjoying what I love. My friend with Iphones 7 get still frustrated when they don't get to take the pictures I take with my L950, specially in hard circumstances like at night. I'm not leaving my L950 until the very end, I'm leaving you since you left the ship. Good luck with your Androids and IPhone. Bye!!

Windows Phone is dead, didn't you get the memo?

Windows 10 Phone is not being updated but will be supported for several years yet, so it is not dead and apps are being updated.

No, actually it is still being updated.

Supported only until end of 2018. Read the news

Windows 10 Phone will not be updated but it is still supported and apps are being updated so it is NOT dead.

If its not dead then why no WP phone apps for things like LinkedIn or many other MS resources. Funny thing is my son cant use WP because his business has two HR programs that use Apps that he has to have as a manager (StaffHub being one ). BOTH are MS products. MS killed WP10 buy not even supporting it with their own software.

Who cares whether it's "dead" or not? That's a useless argument, and it doesn't equate to anything tangible..... The fact is that it's still in use by some, and if there is a positive development it should be reported. Especially on Windows Central......
....
You act like that affects you somehow. The way I see it, if you don't use WP, or even care to, what business do you have commenting about a suggestion a fan of a Microsoft product has for a MS related site?.... What problem do you have, and why?

The article is about Windows 10. Not WM. Why bring up WM

It IS being updated, no new features though just bug fixes and security updates.

Yeah, but he's right... This is a Microsoft product site, and there's still many people here who use this MS product. If there is news surrounding this product (especially positive news) it should be reported...
.....
Just because you don't use it doesn't mean anything. Quit being petty, and selfish.

It's not dead. There are still at least 500 or 600 active users out there.