Microsoft pushing new Windows Phone update in 3 days to address "bricking" issue?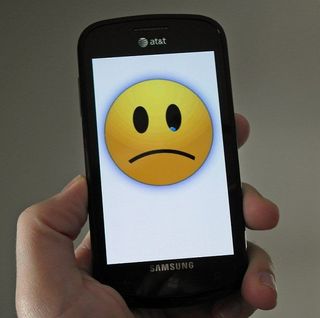 Looks like our initial assessment of the first Windows Phone update was a little rosy for some users, specifically those of Samsung phones (even a few Focus users are having problems). For a handful of unlucky folks, the Windows Phone update is actually "bricking" their phone after Step 6 of the update. However, it's not universal as many Omnia users are updating fine--in fact, the errors almost seem random, with no clear pattern yet as to the cause.
Reportedly it's a firmware issue with Samsung, more accurately those with firmware versions JI9 and JJ4 are experiencing problems, while the JK1 firmware, according to ZDnet, are doing okay. While we have no way to confirm that 100%, it seems best for those users to avoid the update. In fact, that may be easier than it looks since from our perspective (here in the States) Microsoft has either yet to or has indeed put a halt to rolling out the update (both my Quantum and HD7 have yet to be flagged for an update, even when force-checked in Zune desktop. Edit: Carriers may be blocking this update).
Microsoft is evidently set to push out a "fix" update within three days time, noting in their support forum:
Microsoft offers some advice if your phone gets stuck during the update process, including disconnect the device, pull the battery and put back in to reboot. For those who have a "bricked" device i.e. it won't boot at all and cannot be hard-reset, you are advised to contact your carrier--reportedly AT&T is being cooperative in this regard and covering the phone under warranty.
Post comments on your experience and/or join our discussion in the forums if you want to trouble shoot the problem. All we know is this is probably the worst publicity Microsoft could have received on this topic as it will dominate the tech media today.
Source: Microsoft Support forums, ZDNet
Daniel Rubino is the Executive Editor of Windows Central, head reviewer, podcast co-host, and analyst. He has been covering Microsoft here since 2007, back when this site was called WMExperts (and later Windows Phone Central). His interests include Windows, Microsoft Surface, laptops, next-gen computing, and arguing with people on the internet.
As bas as it is for some Omnia7 owners 3 days is a very quick turnaround. Add to that we're getting the NoDO update in another 2 weeks to.

WTF, if they can't get a pre-update update to work properly, I hate to see what NoDo is going to do to phones. Big LOL @MS.

They did get it to work right, it's working right for me, and many others. Nothing is perfect and jumping to conclusions or trolling isn't going to help. We don't even know what the exact problem is, and since it's limited to Samsung Omnia7s and not effecting every phone out there it's safe to say it's also as much Samsungs fault as anyone elses.

I suggest you go over to the official forums and see for yourself that it's NOT just the Omnia7. Congrats that you got YOUR phone to work. Many others have not! WTF you talking about trolling/jumping to conclusions. Did you not read the posted article!

I read the posted article just fine, thanks for missing the point, so it also effects some Focus, they're both Samsung devices. Laying the blame on MS alone is stupid since it doesn't effect every device and not even every Omnia7 is effected since others have updated fine. How about you get some more facts before pointing fingers?

My firmware Rev. shows 2103.10.10.1. I'm not sure how to see the firmware version. Maybe I need to go into the diagnostic tool to get it.@1jaxstate1 Its not clear if its a M$ problem or not. But hey, nothing is perfect. At least they are moving quickly to resolve it.

I was curious about this too. You can see it in the Diagnosis Tool using *#197328640# to get to the root menu and then navigating to SW Version. It will show as the last three characters of your SW Version.

I got no update with the dell venue pro or atleast i don't think so.

Sounds to me like Microsoft is taking responsibility and doing the right thing. And working through the mobile providers to correct the most serious issues. What else do you want, blood? Just chill for a few days and all will be OK.

I'm going to wait then until the update is stable. Looks like first updates will fail..

I you have the diagnostic app installed, you can hit *#1234# to see if you have JXX, to see if this will work. Mine is showing up as JJ1?

Mine is JJ1 As well. I was wondering about how many different versions there are considering that they listed 3 above and JJ1 seems to be a 4th. Interesting. I just want my NoDo update already.

I have a JK1 Omnia 7, and the update also doesn't work for me. So the ZDNet article is wrong that it would work with JK1.

I'm not surprised, Samsung phones have always had issues when firmware updates come around on any platform, that's my experience on Symbian, android, and now WP7.Its good Microsoft are moving quickly to resolve things. I'm happy to wait till its fixed.People get attracted by amoled screens and thin profiles, but when it comes down to support , Samsung really suck.

I've seen where people say Samsung phones are dead last or if they get them ever. What's the deal with Sammy. I like their phones, but hate that they have such a bad rep concerning upgrades.

Here's my experience with my Samsung Focus using software version JJ2:I heard yesterday that there was an 'updated updater' being rolled out. Got home from work last night and after plugging the phone into PC, a pop-up appeared on the phone display indicating that an update was available. I clicked the Update link in Zune and it mentioned an update to Zune was required before the phone update could be appliedThe Zune update took 7-8 seconds. I restarted Zune and clicked the Update link again.This time I was informed that the phone update could take a while since it involves backing up the phone. After starting the update, it progressed through steps 1,2,3 etc of 10. The display on the phone showed an image of a phone connected to a computer with a 'do not sync' icon. I then played some Team Fortress 2 on another machine for a while....Two hours later, I noticed the update was still at step 7 (the 'backing up phone' step). I went on-line, did a search, and noticed Microsoft Support admit that they were aware of the problem, were working on a solution, and that they recommended against updating for now. I then disconnected the phone and noticed the update image remained on the display. I turned the phone off. When I turned the phone back on, it remained perfectly usable and intact. Since I usually sync/recharge the phone nightly, the total inconvenience to me was: a single Google search that I would not otherwise have done. Big deal.+0

I have a Focus with Rogers, Started the update process and it took approx 30 min to complete the backup. Once that was done, everything else seems to have gone fine with it. And I have the option to roll back the update to a prev version, not in a rush to try that out though.

"Reportedly it's a firmware issue with Samsung, more accurately those with firmware versions JI9 and JJ4 are experiencing problems, while the JK1 firmware, according to ZDnet"Can anyone tell me where to find that firmware information?I assume everyone is looking at the last three characters listed after the words "PDA", "Phone" and "CSC"? My original phone was JK1 my refurb is JK2. Wish this info was more accessible.

can we stop using the word "BRICK" if it was bricked then you couldn't do a soft/hardrest your phone would need to be firmware/ROM flashed to get back in. Its just not responding to the update happens on the time. You do a windows update on your computer and something goes wrong, is your computer dead/bricked NO!... you just format or reinstall. One person tweets or blogs with the word "BRICK" and every wp7 blogger jumps on and starts using the word.

@devGODWe are using it properly here. There are cases where people's phones are being rendered useless/broken/bricks by the update. Yesterday's post dealt with people's phones not responding, this post is more serious as it deals with phones literally breaking. To be more specific: people are having to take their phones to AT&T, Rogers, Orange, etc. to get them replaced.

If the issue is to do with the update hanging in the backup phase, then logicaly the phone has not been "updated" and hence the previous version remains intact. So how are these phones getting "bricked"?
Windows Central Newsletter
Get the best of Windows Central in in your inbox, every day!
Thank you for signing up to Windows Central. You will receive a verification email shortly.
There was a problem. Please refresh the page and try again.