Microsoft beats Q1 earnings expectations with big cloud, Surface, Xbox growth
Microsoft kicked off the first quarter of its 2021 fiscal year with a bang.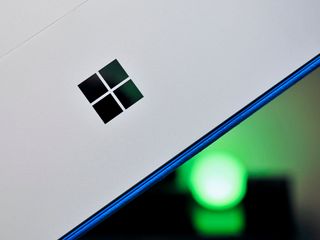 (Image credit: Windows Central)
What you need to know
Microsoft released its Q1 earnings for its 2021 fiscal year today.
The company reported $37.2 billion in revenue on earnings of.
That's up 12 percent over the same period last year.
The growth was largely driven by big increases in the cloud, along with surges in Surface and Xbox services.
Microsoft reported its earnings for the first quarter of its 2021 fiscal year (opens in new tab), revealing $37.2 billion in revenue. That's up 12 percent from the same period a year ago. It also beats Wall Street expectations, which sat at around $35.7 billion ahead of today's report.
Here are the highlights from the report:
Revenue was $37.2 billion and increased 12%
Operating income was $15.9 billion and increased 25%
Net income was $13.9 billion and increased 30%
Diluted earnings per share was $1.82 and increased 32%
The cloud continues to be a significant driver of Microsoft's growth, according to Microsoft executive vice president and chief financial officer Amy Hood. "Demand for our cloud offerings drove a strong start to the fiscal year with our commercial cloud revenue generating $15.2 billion, up 31% year over year," Hood said. "We continue to invest against the significant opportunity ahead of us to drive long-term growth."
While Microsoft is still behind AWS in the cloud space, it chipped away at Amazon's lead in 2019, adding two percentage points to its market share (17.9 percent), according to Gartner. It's an area that has delivered large gains for Microsoft in recent years and is primed to continue to do so in the future if Microsoft can stay competitive.
The More Personal Computing category, where Microsoft places its Windows, Xbox, Surface, and Search revenue, grew six percent to $11.8 billion. That was dragged down slightly by sagging Windows OEM revenue, which dipped by five percent. However, Windows commercial products and cloud services jumped by 13 percent.
Seeing even greater percentage gains were Microsoft's Xbox and Surface segments. Xbox content and services revenue jumped by 30 percent during the quarter, while Surface revenue increased by 37 percent.
Surface revenue was likely driven by Microsoft's release of the new Surface Laptop Go and the Surface Duo. Xbox, meanwhile, has seen a lot of interest in Xbox Game Pass Ultimate, which has kept adding to its catalogue while giving players access to Xbox Cloud Gaming on the go through Android devices. It's likely we'll see this category expand further as we ramp up to the November 10 launch of the Xbox Series X and Xbox Series S.
We'll get more details on this quarter's results during Microsoft's earnings call for investors. You can listen in live starting at 5:30 p.m. ET / 2:30 p.m. PT at Microsoft's investor relations site (opens in new tab).
Windows Central Newsletter
Get the best of Windows Central in in your inbox, every day!
Dan Thorp-Lancaster is the former Editor-in-Chief of Windows Central. He began working with Windows Central, Android Central, and iMore as a news writer in 2014 and is obsessed with tech of all sorts. You can follow Dan on Twitter @DthorpL and Instagram @heyitsdtl.
But... But... But... don't they need to make their Bethesda purchase money back immediately?

No (they have plenty of cash), Microsoft wrote off their Lumia investment in like 12 months, from $9b to zero. LOL

How is Xbox doing compared to the Xbox One launch?

Not sure what you mean by "Xbox", Xbox is now a service. If you are referring to Xbox as a Hardware...all new consoles sell out their first allotment even the Wii U sold out. Actually, Xbox One did okay when it was released... did much better than the original Xbox and Xbox 360. The problem is Microsoft and they just are not very good at this consumer stuff, but they have lots of money to burn. The tell is current Xbox One sales, which continue to go down to almost nothing sub 1.5m units at an annual rate. Microsoft will have to go or continue to go to other platforms to be a viable publisher. The run rate on like the Switch is 15 times the sales rate and the PS like 5 times for 2020. The hardware is a waste of time.

I mean sure there is always a rise with Xbox when launching a next gen device. Wasn't last generation released back in 2017? Comparing revenue to last year now means nothing. It should be compared to last hardware launch. I mean not should, but that's what interests me now.

"That was dragged down slightly by sagging Windows OEM revenue, which dipped by five percent" I'm curious just how long Microsoft will let Windows continue to decline? There' s no need for it as far as I'm concerned. I get they're all giddy about cross platform services now, but why throw the baby out with the bath water? There's at least 10 things they could do to reverse the decline:
1) Give some serious love to the Microsoft Store
2) Create a Desktop version of Teams for Consumer 365
3) Resurrect Money and bundle a Win32 version with Consumer 365
4) Get off your derriere and release Windows 10x finally
5) Give us a Windows 10x version of Duo... just had to throw that in there :0)
6) Release a Surface Book Go
7) Release a convertible Surface Laptop
8) Release an updated Surface Pro design ala Surface Pro X
9) Give Windows 10 Start Menu and Action Center a makeover
10) Make a "magic keyboard" for Surface Pro that's better than that silly Apple magic keyboard which doesn't even have function keys All these are very doable. And all of them make OEMs want to install Windows on devices geared for consumers. Windows OS doesn't have to die as a consumer product in order for future Microsoft to succeed in services.

They will continue to roll out and push Virtualized Windows, when the cost of maintaining Windows is no longer viable on the physical side... than making VDI the only option, with the ability to provide a cloud instance for software companies. It will all be cloud based... eventually. https://azure.microsoft.com/en-us/services/virtual-desktop/ They want everything cloud based, although small client instances like IoT might survive. There just isn't any money in the consumer side of things as is and they will continue to push business to VDIs.

"There just isn't any money in the consumer side of things as is" Obviously I'm no Amy Hood, but I guess I just don't buy that argument. Who says so? Consumer 365 subscriptions are up and I don't believe it's all the result of iOS and Android apps. Could they be even higher if Microsoft pretended to care about Windows OS for consumer again? Plus there's millions of PCs still in homes. If there's any truth to there being no money in Consumer Windows it's only because of a half-hearted effort on their part. For example, I'm writing this on a Windows based high end Ultrabook at home. But even I, as a fan, have to admit that iPad Air with Magic Keyboard (although I loath it has no function keys) looks pretty tempting as an armchair device. If I did so, yes I'd still be using Windows at work. And maybe I'd subscribe to Consumer 365 for my iPad and my iPhone. But why not ALSO pretend to still care about Windows OS for consumer. I simply can't believe there's no money in it.

Oh, something like 365 is business first, dual purpose... its not a consumer first product. Microsoft has never been a consumer company, not really, the consumer had no real choice back in the day... or no viable choice because of enterprise usage of windows. Once ios/android took over its been no looking back, don't give me wrong there are plenty of copies of windows out there, but in the big picture... not much money and most probably low margin. The legacy luggage is very heavy. They probably could make money on a VDI only solution, so they rent the whole damn thing... the os, security, and the hardware..... or virtualized instances of win32. Most of the companies I do work for went to VDIs 5-10 years ago, let alone in 2020. The issue on the consumer side is consumers have no real need for a VDIs. Run thin-client at work with VD, remote workers run iOS (my experience) and Android. Eliminate the use of windows when possible.... less administration, problems, security, etc. Microsoft is moving to almost all cloud based.... eventually they will pull the localized version of windows if they can't make money with the MS Store.... which I doubt.

Pay Daisy M. no attention. This is the same person that said that the Xbox brand was done and that Phil Spencer would be out of a job soon, before pre-orders started. "She'" typically shows up in articles like this were good news is being discussed about Microsoft, just to downplay things. Sad, really.

I will never get excited about a corporation making billions of dollars.

I get excited that my 401K is up because of it.

I don't know what that is, shares I'm guessing?

Yeah, in a retirement account. We have those, IRAs and a couple of oddball account types for retirement accounts. You can also do individual investing.

These are great numbers but this point gave me a laugh "Surface revenue was likely driven by Microsoft's release of the new Surface Laptop Go and the Surface Duo." Haha there's no way on earth an almost brand new product and an incredibly niche one drove growth by 30% over the quarter.
What are you smoking?! Other Surface products, sure. But not these two (or the SQ2 or whatever it's called)

The last two quarter are crazy for getting IT hardware meaning laptops, cameras, etc, anything for working at home... trying to get cameras was almost impossible. No doubt there was huge uptick in hardware that could be used remotely.

Yeah, I'd like to see that claim substantiated.
Windows Central Newsletter
Thank you for signing up to Windows Central. You will receive a verification email shortly.
There was a problem. Please refresh the page and try again.