Microsoft Edge with Chromium browser is now available as preview program goes live
It's finally here. Previews for the new Microsoft Edge powered by Chromium are going live for developers and fans right now.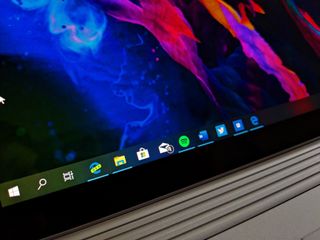 The first previews of the new Microsoft Edge built on Chromium are going live today for developers and other users interested in what Microsoft is working on for its new browser. These early previews are designed for developers, with the primary goal of testing web compatibility and performance. Additional features like inking and better touchpad support will be coming later this year.
These initial previews are for Windows 10 only, including Windows 10 S. Older versions of Windows, and macOS previews, will be coming later.
Microsoft's Corporate Vice President of Experiences and Devices, Joe Belfiore, said the following of the announcement:
Edge with Chromium availability
Microsoft Edge is available today via two preview channels, Canary and Dev, with a total of four channels planned for the years end. Those channels are as follows:
Canary: Available now, this branch is designed for pre-release code that hasn't been entirely tested, and as such, it is the most unstable branch and is intended for those who want to live on the bleeding edge of new features and changes. This branch will be updated daily.
Dev: Available now, this branch is designed primarily for developers, who need access to upcoming features before consumers, to ensure their websites and extensions work as intended. This branch is updated once a week, with code that has been tested in the Canary ring, so it should be a little more stable.
Beta: Coming sometime in the summer, this channel is for normal users who just want access to upcoming features sooner, without worrying too much about bugs and stability issues. This channel will be updated less frequently than Canary or Dev but will get new features that are shipping soon for production.
Production: Coming in the fall, this channel is for the public. If you're a regular user, you'll be using this version of Microsoft Edge. This is the version of Edge that will ship by default on Windows 10 and is designed for consumers and commercial customers. It will be updated with new features less frequently than the beta channel, but all those features and changes will be stable.
A Chrome-like approach to Edge with Chromium
This is precisely how Google operates the development of its Chrome browser, with four channels updated on different cadences with varying levels of stability. Also like Chrome, the new Microsoft Edge is self-updating, meaning it should update in the background when a new build is available without you needing to think about it. You can go into Edge's settings and check for updates, as well, if you wish.
If you're a Microsoft Edge user today, you don't have to do anything. If you want to test the new Edge, go right ahead, but it won't replace the old Edge browser built into Windows 10 today. Microsoft plans to replace the old Edge once the new Edge is stable enough for production use. However, I wouldn't expect this to happen until early next year.
Windows Central Newsletter
Get the best of Windows Central in in your inbox, every day!
Zac Bowden is a Senior Editor at Windows Central. Bringing you exclusive coverage into the world of Windows on PCs, tablets, phones, and more. Also an avid collector of rare Microsoft prototype devices! Keep in touch on Twitter: @zacbowden.
So on W10, the majority of the population that actually uses Edge will be stuck with Edge 18 from version 1809 up until November 2019, when the stable Edge Chromium will launch. Cool.

No.... 1903 will be the latest version of edge., until the new edge is release.

Is there any tangible difference between Edge from 1809 and 1903, though?

Installed. Looking good so far. Please implement dark mode asap, my eyes are hurting lol!
It seems the smooth scrolling is a tiny tiny bit not as fluid as OG Edge, or is it my imagination??

You can enable dark mode by going to "edge:flags" in the address bar, find the "Microsoft Edge Theme" flag, change it to "Enabled" and relaunch Edge. This will cause Edge to use your system theme, so if you have your system set to dark, Edge will use dark

One of my main reasons for being excited is for DirecTV NOW to work in Edge so I can ditch Chrome. Verified it does work in New Edge. But... when I turn on Dark mode it does not. LOL. So, back to light mode for now.

Its already implemented. edge://flags/#edge-follow-os-theme

Loving that LastPass is working as it should.
Missing a lot of features though, e.g.: set aside tabs, reading list, ink markup, tab preview, show all tabs, doesn't report to timeline, bookmark manager, etc. I guess we'll have to wait for feature parity.

Enpass extension working great too - installed from the Chrome store.

Enpass is natively available in Edge addon store. https://microsoftedge.microsoft.com/insider-addons/detail/mliehcloacfoic...

OneNote extension and I'm good

Unfortunately it isn't there yet.

If you go to the Chrome Add-ons store here: https://chrome.google.com/webstore/search/onenote?utm_source=chrome-ntp-... Then the new edge will prompt you to allow extensions from other stores. Click Allow, and then you will be able to install the Chrome web clipper.

Yup, just did that and it works great. Thanks!

Doing well on my SB2, but on my desktop I am experiencing an error 124 on installation.

I don't usually get hyped for software betas but this I'm excited for. I hope the battery life is better than Chrome and Firefox.

It's fast and I like it! It already loads faster than Firefox and with the added benefit of using all the same extensions between browsers.

But still Firefox has better functionality, specially with the Container tab and Session Sync extensions. I can't find similar feature or any add ons AS GOOD AS those with any known extension in chrome.

If it won't be pushed out as the default until "early next year" I wonder if that has to do with the platform changes they mentioned as the reason for 20H1 already being out in skip ahead

I'm loving it too, but don't understand why it's not available via the Store and why are they also developing Win7 and 8 versions with these o/s going out of support soon. Surely they should just be concentrating on Win10.

As its based on chromium open sourse so theoretically it should run fairly on older Windows versions also.
Otherwise its great that more user means more beta testers.

That's exactly why Edge failed in the first place. Windows 10 and Edge was half baked in 1507 and no one uses the store.

Store version should be UWP, but chromium is only win32 application. This might be the reason why Ms start to build its own chromium based browser because Chrome performance on arm windows devices was poor and old Edge can't replace it. Some ms moves are pretty unclear as adding dx12 to win7 or new browser for win7-8, maybe for some reason the company doesn't want to force users with old hardware to update but also doesn't want to exclude them from its ecosystem.

I gotta say this is way better than I expected. I've already set it as my default browser.

Yes, it's way more mature than I expected as well. I suspect it has been a 'secret' project for a while, long before it was announced to the public.

I installed it a week or two ago when it first leaked. Now I'm uninstalling that one and installing this one, since this will get updated. I've been quite impressed with it so far. Yes, it is missing features that I really like in the original Edge (Reading list, set aside tabs), but for an early work, I like it a lot. Finally, I can use "Edge" on websites at work. And since I do software QA at work, I'm already testing in the new Edge at work.

Using it now as my default browser (replacing Opera). Working well so far, with most of my favorite extensions already installed. Only thing I don't like is the extension icons take up way too much space, shrinking the address bar.

You can right click on extension icon, and then click "Move to the menu" option.

Yeah, I've done that on many, but that's not really a solution, since it adds a layer of inconvenience. I don't mind hiding the seldom (or never) used icons, but for those I use regularly, I don't want to dig for them each time. In Edge I can't have near the same amount of visible icons as Opera, without making the address bar tiny.

Can't scroll more than about 2 pages on Facebook or the homepage news feed. Otherwise it works really well!

I think that's probably a feature.

Finally, after ******** two years ago to a program manager about the half baked OG edge and being told syncing favorites on a domain joined PC is a security risk, i guess its no longer a security issue... Gonna call that guy up and say Ha Haaa..

some sites are still loading faster with Firefox but it's coming along nicely, to hell with Chrome!

I installed the preview version also. Immediately I did see improvements in speed and compatibality with my cloud services for work. Google services like youtube also a lot better than old edge ! Hopefully the development will continue with new features and some of the old version. It's promising and a very good option to becoming my default browser !

One major problem is that you cannot use a YouTube downloader with any Chrome based browser and the new Edge is no exception, Google prevents it. So Firefox is still required when I want to save a video on YT.

Running the dev build here so far without any issues. Works great, looks great even in it's infancy. Love it and made it my default browser from now on.

So, how are all the people running 32gb and 64gb machines going to be able to access this update? Windows updates have turned most of them into useless bricks. Why doesn't Microsoft do something about that?

Very bad news for me... MS Edge was my favorite browser. I very like possibility to translate video to other device, share with app (e.g. "Book Bazaar Reader"), but most of all I admire the opportunity to "put off tabs"!
MS Edge had a great opportunity to mark an unsafe site. I think all this will be gone. Just a little bit and there will be no Windows and Microsoft.
Windows Central Newsletter
Thank you for signing up to Windows Central. You will receive a verification email shortly.
There was a problem. Please refresh the page and try again.