Microsoft Edge with Chromium browser is now available as preview program goes live
It's finally here. Previews for the new Microsoft Edge powered by Chromium are going live for developers and fans right now.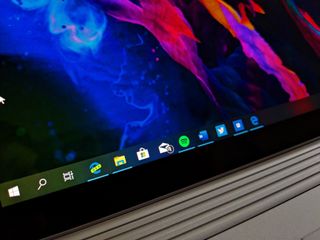 The first previews of the new Microsoft Edge built on Chromium are going live today for developers and other users interested in what Microsoft is working on for its new browser. These early previews are designed for developers, with the primary goal of testing web compatibility and performance. Additional features like inking and better touchpad support will be coming later this year.
These initial previews are for Windows 10 only, including Windows 10 S. Older versions of Windows, and macOS previews, will be coming later.
Microsoft's Corporate Vice President of Experiences and Devices, Joe Belfiore, said the following of the announcement:
Edge with Chromium availability
Microsoft Edge is available today via two preview channels, Canary and Dev, with a total of four channels planned for the years end. Those channels are as follows:
Canary: Available now, this branch is designed for pre-release code that hasn't been entirely tested, and as such, it is the most unstable branch and is intended for those who want to live on the bleeding edge of new features and changes. This branch will be updated daily.
Dev: Available now, this branch is designed primarily for developers, who need access to upcoming features before consumers, to ensure their websites and extensions work as intended. This branch is updated once a week, with code that has been tested in the Canary ring, so it should be a little more stable.
Beta: Coming sometime in the summer, this channel is for normal users who just want access to upcoming features sooner, without worrying too much about bugs and stability issues. This channel will be updated less frequently than Canary or Dev but will get new features that are shipping soon for production.
Production: Coming in the fall, this channel is for the public. If you're a regular user, you'll be using this version of Microsoft Edge. This is the version of Edge that will ship by default on Windows 10 and is designed for consumers and commercial customers. It will be updated with new features less frequently than the beta channel, but all those features and changes will be stable.
A Chrome-like approach to Edge with Chromium
This is precisely how Google operates the development of its Chrome browser, with four channels updated on different cadences with varying levels of stability. Also like Chrome, the new Microsoft Edge is self-updating, meaning it should update in the background when a new build is available without you needing to think about it. You can go into Edge's settings and check for updates, as well, if you wish.
If you're a Microsoft Edge user today, you don't have to do anything. If you want to test the new Edge, go right ahead, but it won't replace the old Edge browser built into Windows 10 today. Microsoft plans to replace the old Edge once the new Edge is stable enough for production use. However, I wouldn't expect this to happen until early next year.
Get the Windows Central Newsletter
All the latest news, reviews, and guides for Windows and Xbox diehards.