Microsoft is restructuring its smartphone business, will cut 1,850 jobs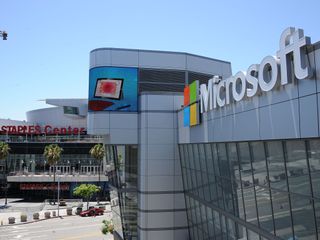 Microsoft has announced that it is restructuring its smartphone business, laying off 1,850 employees associated with its hardware division. The move will impact 1,350 jobs at Microsoft's Finland unit, and an additional 500 jobs globally. Microsoft will undertake an impairment and restructuring charge of $950 million, of which $200 million is earmarked for severance payments. The vendor underwent a restructuring process last year, where it announced a $7.6 billion write-down of the company's acquisition of Nokia's Devices and Services division, laying off 7,800 employees from its phone unit.
Microsoft sold its feature phone manufacturing unit last week, and the Redmond giant is now saying that it will focus its phone efforts in areas where it can differentiate itself.
From Satya Nadella:
The company will complete its restructuring efforts by the end of the year. We'll get to know more about the changes during Microsoft's fourth-quarter earnings announcement on July 19. The latest round of layoffs mean that only a fraction of Nokia's workforce that transitioned to Microsoft remain at the organization. It's never a good sight to see talented individuals let go, and we wish the employees affected the best of luck.
Microsoft's Windows and Devices head Terry Myerson sent out an internal memo to employees detailing the change. In the memo, Myerson said that Microsoft is committed to supporting the existing Lumia and OEM phones, and that it will "develop great new devices," which could turn out to be the Surface phone. The vendor is also focusing on its Universal app strategy. The Verge managed to obtain a copy of the memo, which is posted below.
Team,
Last week we announced the sale of our feature phone business. Today I want to share that we are taking the additional step of streamlining our smartphone hardware business, and we anticipate this will impact up to 1,850 jobs worldwide, up to 1,350 of which are in Finland. These changes are incredibly difficult because of the impact on good people who have contributed greatly to Microsoft. Speaking on behalf of Satya and the entire Senior Leadership Team, we are committed to help each individual impacted with our support, resources, and respect.
For context, Windows 10 recently crossed 300 million monthly active devices, our Surface and Xbox customer satisfaction is at record levels, and HoloLens enthusiasts are developing incredible new experiences. Yet our phone success has been limited to companies valuing our commitment to security, manageability, and Continuum, and with consumers who value the same. Thus, we need to be more focused in our phone hardware efforts.
With this focus, our Windows strategy remains unchanged: 1. Universal apps. We have built an amazing platform, with a rich innovation roadmap ahead. Expanding the devices we reach and the capabilities for developers is our top priority. 2. We always take care of our customers, Windows phones are no exception. We will continue to update and support our current Lumia and OEM partner phones, and develop great new devices. 3. We remain steadfast in our pursuit of innovation across our Windows devices and our services to create new and delightful experiences. Our best work for customers comes from our device, platform, and service combination.
At the same time, our company will be pragmatic and embrace other mobile platforms with our productivity services, device management services, and development tools -- regardless of a person's phone choice, we want everyone to be able to experience what Microsoft has to offer them.
With that all said... I used the words "be more focused" above. This in fact describes what we are doing (we're scaling back, but we're not out!), but at the same time I don't love it because it lacks the emotional impact of this decision. When I look back on our journey in mobility, we've done hard work and had great ideas, but have not always had the alignment needed across the company to make an impact. At the same time, Ars Technica recently published a long story documenting our journey to create the universal platform for our developers. The story shows the real challenges we faced, and the grit required to get it done. The story closes with this:
"And as long as it has taken the company, Microsoft has still arguably achieved something that its competitors have not... It took more than two decades to get there, but Microsoft still somehow got there first." For me, that's what focus can deliver for us, and now we get to build on that foundation to build amazing products.
Terry
Windows Central Newsletter
Get the best of Windows Central in in your inbox, every day!
Harish Jonnalagadda is a Senior Editor overseeing Asia for Android Central, Windows Central's sister site. When not reviewing phones, he's testing PC hardware, including video cards, motherboards, gaming accessories, and keyboards.
Let's hope other manufacturers take on Windows Mobile 10. Using Redstone builds, it's a great is to use, just need the bugs ironing out..

WHat it needs are app support from apps that are in the TV Adverts and OEM support for someone who has strong connections into the Mobile Provider market to be able to have a device at a point of sale.

So far it's all been lip service with Nadella at the helm. I don't believe he believes or even want a phone department. There has been next to nil in advertising. Although I haven't seen RodneyJ comment yet, he was right on the money! You need advertising to sell a product! Who the hell is going to buy something they don't know anything about?! Lastly, someone forgot or dropped the ball in trying to get carrier employees to sell Windows Phones. That's where it starts and ends. If the carrier employees didn't recommend Windows Phones there was almost zero chance of success. And for some reason either by choice or laziness that area never seemed to be important or aggressively attacked. It's a shame... :(

Wow, this news makes me sad. Mostly for the employees, but a bit for the platform too. I remember when the purchase of Nokia was first announced. I was pumped! I thought - finally, we're going to own the software and the hardware and be able to offer beautifully integrated devices like Apple. I also thought it might speed up the development of the software and hardware since all info can be shared for testing and development. Boy was I wrong! We didn't even get a flagship phone on the next cycle. Whoever managed the merging of Nokia employees with Microsoft failed at an Epic level. If someone would have told me at the onset of the Nokia purchase that Microsoft would fire pretty much everyone from Nokia and not put out a flagship phone for 2 years, I would have said they were crazy... but they would have been right. I'm hanging with the platform, but Windows Mobile is facing some very real obstacles to becoming relevant in the market again.

Sheesh... Starting to feel like a white rhino

Not gonna happen. Platform with no market share means that shops won't be wasting display & storage space. Even if somebody makes Windows Mobile devices, which would be outright crazy, there would be no possibility to but order online without trying & seeing the product. Its over.

and gloom, horrible horrendous gloom /s

You know it's ironic that the fanboys laugh at these continous clusterf*cks of MS total botching of mobile, which of course is where everything is going. I just wonder if MS ends up like only another IBM we will be able to look back and mark their downfall on their absolute failure in mobile as the start of the end.

I don't see how they manage to keep screwing up so badly! I wanted to switch over to a total Microsoft environment from Android, but wound up going to the "other" dark side with Apple. If they can staunch the bleeding, make more phones, (after their 950's) and quit saying they're "committed" followed up by layoffs, maybe I'll switch in a couple of years. Right now I have too much money invested (iPhone, iPad, MacBook Air, and Apple Watch) to just switch again. Get it together Microsoft!

I'm not laughing. I'm also not a fanboy. I understand Microsoft is botching mobile. They have consistently shown that they cannot be consistent. They are late to fix anything and when they do fix something it breaks everything else. Or they remove a feature only to find out this pissed everyone off so they bring it back like it's the coolest thing ever. My problem is people need to get over it. Yes, Microsoft has screwed up and they are still screwing up. But I have read about 75 articles now on how Microsoft is quitting mobile and everybody is praising it like it's the best thing to ever happen. If you don't like it then don't use it. Simple as that. Some of us, myself included, really really enjoy using it. We like to come up with new ways of doing things and giving suggestions for improvement. Why is it such a bad thing that I enjoy it? I'm not asking anyone else to enjoy it. I'm asking them to do what they enjoy and let me enjoy my sinking ship. Does that make sense? So I have put a /s on my above post because everybody is saying doom and gloom and that's all good for them, but let me enjoy the cold water and sharks while the ship capsizes. I don't want anyone to help me. I can swim just fine. Eventually I might make it to some land and move on to a different platform, but right now I think the Titanic capsizing is a pretty picture and I'm staying.

You understand what you want to understand, I'll keep laughing ;P

We are grown up, we like a product we stay, we don't like it anymore we buy an s7, as simple as that, if you want some drama go on being emotional .

Well at least there better positioned them ib m

People are going to write for Windows and that gives Windows phone support for free. You only have to see companies like Game Troopers saying Windows app store sales are very high.

That's pure lie in that article by Microsoft. One million dollar in one month only on Windows Phone? Well they had 1-5 million downloads for all the time on Android for that game and for other game they have published download data it was like 3-4x more downloads on Android. So no dollars but downloads. You have data about Monument Valley, much less than 100.000$ on Windows Phone for a year. That's reality. Actually less than 500 non-gaming apps earn more than 100$ a month on PC. I have one app that's placed around 500 in best selling so I can tell...

@vhyr, that's not correct in this space. With the rapid state of change, there is a complete new opportunity to win with each new generation. Apple entered an existing smartphone space with iPhone and redefined it. Blackberry was unstoppable a few years ago and is now basically gone. The key factor blocking Microsoft has been lack of apps and an ecosystem. The number of apps for Windows Mobile is growing even as market share shrinks, thanks to UWP. And by making their services available to Android and iOS usres, as much as Windows Phone users bemoan that fact, it ensures there are MS ecosystem users, so Windows 10 Mobile remains highly relevant, again even as the actual hardware marketshare is falling.

I want to know what people who think like you know that the rest of us including Microsoft do not know. It's over folks, let it go. Nadella is doing the right thing, keeping windows mobile around will be a distraction, best to cut your losses and move on to the next thing.

Apparently he knows facts that you don't know. There's nothing that has been said that Nadella is getting rid of Windows Mobile. They aren't selling off the mobile devision, they are selling off the hardware part. MS has always been a software company, not a hardware company.

They do sell the Surface Pro, Surface, Surface Book, Xbox and tons of accessories. Yes, they're definitely a hardware company too.

I don't understand the comment -- I think I agree that MS is doing (mostly) the right thing. They have a long-term plan for re-entering mobile and building that market share from the enterprise out. In the interim, they recognize that they don't have a viable product solution, so they're cutting losses on development efforts that don't contribute to Nadella's vision. The only thing I would challenge strategically with their current approach is that I do think Microsoft is making its planned return harder by letting things die on the devices front in the interim. I get their reasoning is to continue to enhance internal focus (they have come to view the Lumia compared to the Surface Phone as they did the Kin compare the original Windows Phone 7 -- better to kill it to focus on their own breakthrough product) and to give OEM's an opportunity to come in, which was effectively impossible with the dominance (among Windows Phone sales) of the Lumia lines. Also, Nadella and the senior management team have been disappointed in the products coming out of the old Nokia team (950/950XL) compared with what Panos' team is developing.

Don't kill Windows 10 Mobile just yet, iOS Bridge is a promise for 2017 with the Surface Phone. However if iOS Bridge is not completed successfully due to Apple copyright legal issues with iOS propietary frameworks, I believe Microsoft still has the option for plan C What is Plan C? Fork Android but instead of Google services, its powered by Microsoft services Windows store + Outlook as default email client + Skype as default messaging app/sms app All Android devs can put their apps on this store as APK since its an Android fork, just as legal as Amazon forked Android on FireOS for their Kindle e-readers and tablets. The great advantage of Android fork is that Android is open source so its not copyrighted. I'm sure Plan C is more feasible than fixing iOS Bridge gaps with iOS propietary frameworks from Apple.

Gabriel, while I think that's entirely possible technically, I don't think Microsoft would be likely to go that path. If the iOS bridge is not viable, I think they would either: Probably: Proceed as-is counting on their great UWP to save them (Vizzini paraphrase) Much less likely: Give up on a mobile OS, and look to expanding their app support for iOS and Android devices. # 2 seems really unlikely, because it almost certainly sets wheels in motion for Microsoft to lose the desktop marketplace dominance to Chrome also, especially now that Google has announced Android apps will run on Chrome. But that would also happen if they offered their own forked version of Android. For those who say that Windows Phone is dead (not you), I don't think they're thinking through what that would mean for Microsoft. Nor are they paying attention to what Microsoft is doing. MS is channeling its resources to building new genre-defying/defining hybrid systems (laptop-tablet and now phone-desktop w/Continuum). They are building app bridges. They purchased Xamarin specifically to be dominant in cross-platform app development. They are shifting all of their own apps over to the Store. They are doing all of these specifically so that they have something that lets them get back into mobile. ​ Nadella has basically called the Lumia line and Nokia acquisition a failure. He has not remotely said that Microsoft is leaving mobile. To do so would be to relegate MS to a bit player in the tech space, and turn over system OS ownership to Google. They're not about to do that.​

I think that this Plan C is what Nokia was setting up before MS bought them. Without new consumer devices, what use is there for IOS bridge - other than MS porting their IOS and android apps to Windows?

That's a good point. Microsoft wants to get as many people on Windows 10 as possible first, regardless of device. Most of that will be desktop. But it doesn't matter because as devs make UWPs, they'll work everywhere. And to be honest, they're scaling back Nokia, not Microsoft. Future Microsoft hardware, including phones, will all be of the same design language, just like the OS.

No other manufacturer is going to be interested in a platform that has no consumer appeal and without the same popular apps Windows on phones has no consumer appeal.

If Microsoft did what Nokia did when the first Lumia came out, shouting from the rafters, Tv adverts, radio, pop concerts, massive campaign than things would be different. The truth is Microsoft has done very little if anything to promote the Lumia range, you just don't hear anything, hardly anywhere... And this is part if the problem

Nokia was global, man those days were inspiring and monumental. Msft is an olive ridley turtle...

Microsoft actually marketed Windows Phone heavily when it was released. People just don't like it. The market has spoken. Posted via the Windows Central App for Android

No they didn't, Nokia did, than Microsoft bought Nokia, and let it sleep. No promotion whatsoever!!

http://techcrunch.com/2010/08/26/microsoft-half-billion-dollars-windows-... $500,000,000 wasn't enough for marketing? The ads were on TV constantly and Microsoft had all sorts of marketing stunts going on. It didn't help, all that money was wasted. You can't blame them for not doing it again. You can blame them for not changing the interface after people rejected it though. Even now, 5 years later, they are still continuing with the same failed interface.

The WP interface and UI has always been positively received, many WP reviews say how they really like how simple and different the OS is. I've never heard people complain how they dislike the live tiles, UI or overall feel. The main problem has always, always been the apps. The advertisement was working, Nokia did a good job of building up a growing number of users for WP8 and 8.1. In some countries it was reaching 10% marketshare. MS did little. MS took it over and with W10 they had the perfect opportunity to throw everything at it and show people how connected W10 really is, how their phones were the future. If done right, they could have converted a lot more people. They didn't do much at all. The cause for all the current problems lies with a negative stigma caused by people constantly berating the OS for it's lack of apps, a failure to advertise how connected and consumer-friendly the recent iterations are, and as a result a lack of users and a lack of developers making apps turning this into a vicious cycle.

How is Windows 10 Mobile more connected than the other platforms? What does that even mean? The cloud makes everything connected. It actually is less connected than iPhone and Android since so many apps are not available so they have no ability to sync with your phone. Even your Windows notifications are now synced with Android through Cortana! The interface has failed. If people liked it, they would have bought it when Windows Phone 7 was released and they would have become repeat buyers. Those sales would have caused developers to notice and then the platform would snowball from there. They voted with their dollars and as such the opposite happened. Until Microsoft changes the branding and interface, they will never have any success. The app gap is just a sympton of the sales issue which is caused by a polarizing UI and the stigma of Windows branding.

More connected as in a greater sense of connection between phone, PC and Xbox: Cortana reminders (on Android, yes, in advance of your follow up), Universal Apps, contacts syncing, messaging and phone call syncing, OneDrive integration, one account and online profile to rule them all, office capability built in, Xbox gaming integration, consistent UI, relative feature parity, settings syncing. Like I said, the UI has never been the main problem. It may have been for you, cool, but for the vast majority it is always always always the lack of apps that put them off. WP7 was disadvantaged because it entered a high-growth market already behind. It was unknown. That meant less people initially bought it and instead stuck with the current trends - buying Android and iOS, which were well-known and gaining popularity fast. Therefore less sales for WP, low users, less attention from developers, less appeal, less sales, low users, less atten- you get my point. Vicious cycle.

In india i have seen people disliking tiles and its typical flicking thing. They say it starins the eyes and keeps them confused lol.
Many dont want to move out of grid layout once existed in symbian and s series OS. Android and iOS offers them. And there comes Microsoft hate. Ppl think what all ms does is evil and google does it is for good sake of ppl. I have example from Android Central. There was article on google dumping java over oracle issues. Some one suggested Xamarin. And there came all hate comments. We dont need MS.. Why go for MS products.. Etc. So more bad rept of MS is even impacting the sales. MS really needs to break this stigma by getting really good mobile device like surface. Sent from my Lumia 950

In India it's because of nincompoops downloading viruses on their pirated Windows machines and crying.

Also, I know many people who saw my 730 and exclaimed what a great UI it has.

Sorry but you are wrong. At least in Brazil the problem was the quality of the hardware/software. Although Live Tiles are great, Windows Phone started as a nice OS with WP 7 but after WP 8, there was more bugs than android devices! I had 5 family/friends with the Lumia 930 and all 5 had several problems in hardware and OS bugs. I have a 1520 and i like it but it has a really bad touch screen problem and when i looked into it i found a LOT of people complaining about the same thing. In less than 2 years the battery died along with the charging controller, expensive repair. Windows 10 mobile took ages to launch and when it did, it had even more bugs than WP 8.1. Lumia 930 launched with old hardware compared to the competition but with the same price?? Who would buy that? Microsoft problem was a lot more than app gap. xbox made a lot of mistakes at its launch that cost them a lot of marketshare falling behind PS4 in sales, i have a xbox and i cant still record a movie with my Lumia and play it on the xbox without suffering from a lot of stuttering (with a 100mb internet connection), xbox users are waiting for Miracast for over a year already, i end up buying a chrome cast instead. I had experience with 3 microsoft bands (2 of the 1st gen and 1 of the 2nd) all three had really bad problems, the first 2 lost the battery rubber protection, making it a really ugly band, the 2nd generation ripped after 2 months of use. Read the reviews of Surface Pro 4 in amazon and you will see that Microsoft nowadays seems to make products with the same quality of a cheap chinese company. I do like Microsoft but they are failing bad with their customers and they will be in deep trouble soon if they dont fix their problems. App gap was just one more problem, we can see that because changing from 50k apps in the store to 500k made ZERO difference in WP sales.

If the service providers will not promote it and sell it, then it is not going to sell. I do not know what it is like where you are but, around here is America, they would stick the Windows phones in the back area and not even try to sell them.

Clearly it wasn't enough, as most people outside the US have never seen a Microsoft-driven Windows Phone advert anywhere. The first I ever saw Windows Phone on commercial television was for the Lumia range (920 I think) but that was driven by Nokia. Windows Phone ads are as rare as hens teeth. MS constantly focus their mobile efforts in the US and constantly fail. Nokia went all out, worldwide, and we saw a solid increase in Windows Phone update. MS have been simply awful at marketing mobiles, trying to leave it up to the OEM's who were already over capitalised by building devices for a minority market.

Apple spent way more on marketing in that same time period

True, but Apple's iPhone business is bigger than all of Microsoft combined.

Actually, do you remember the article a few weeks ago that mentioned that Microsoft's lifetime profits are still bigger than either Apple or Google's? But, you have a point, Apple's iPhone business is booming because of superior advertising, not superior hardware or software.

It would take more than advertising to turn Windows Mobile around. Microsoft advertised Windows Phone heavily at launch and it didn't help at all. If it was as easy as advertising, then Microsoft would do it. They know that won't help, they know better than to waste their time and money. The iPhone hardware is far superior to any Windows phone. Maybe the HP will be close, but we don't know yet. Microsoft is also far behind in software. There really isn't much argument to be made there. iOS is a mature platform that is widely supported. Windows 10 Mobile is no where near mature and support is lacking even from Microsoft themselves. Today, Microsoft cannot compete on the hardware or software.

Exactly what I always says is the core of the problem apps gap is an excuse Posted via the Windows Central App for Android

The problem is not with a interface. The problem is OS is not complete. Plus they really had lack or human resources in phone devision. They don't have the people who work for the company... I mean to say they had the employee who work for money. Well they just need to stick to phone devision 4 to 5 year. Success cannot be achieved in 1day or 1year.. it's take time... currently their whole advertising is incorrect.. they are doing advertising in Internet. In India their are more than 50% people don't use internet,especially in rural areas. And people who are using Internet still use 2g,due to high data plan.Except metros and few big cities. Plus insider use windows 10 get bored when they get official version of windows 10(it's a serious issue). Plus don't have regional support in language. In India many people don't know English. Well India had the power of population,but Microsoft ignore this.. WELL IF THEY LAUNCH GOOD PHONE People WILL BUY. PLUS THEY SHOULD GIVE UPDATE OF OS IN A MONTH. So that atleast consumers will use new stuff after a time. It will create interest. Every weak update is wrong policy. And they should stick to their policy and plan. They are currently fear of Google and makes wrong decision in hurry. Microsoft don't have the mind that how a OS should be for phone. I mean to say no innovative ideas. So they just take help from insider. And normal consumers also update to buggy OS. Which really create wrong impression against Microsoft. They should fix some issues with in weeks by patches and add new features after a month or 2 month etc..well i know,it's easy to give advice but working on them is very difficult . But the whole board need to seriously think on all the above topic. Seriously if they just make OS and phone for India and China their sale will definitely increase. See per capita income of people,on ground level,not on paper level or Internet level. Posted via the Windows Central App for Android

Actually, Windows Phone has less than 1% of global marketshare, I just read about that on The Verge days ago.

Of new sales for the quarter, not overall market share.

Just remember that 1) The Verge are idiots 2) The Verge are seriously biased 3) Global marketshare is hard to measure - it's less than 1% for new purchases, but estimated at 2-3% of total ownership. Either way, it's not great and almost impossible to convince any about-face in the industry - even 9-10% marketshare was considered laughable in WP7 days. Personally, I don't care about marketshare - I love my 950 and it does everything I need. I can fill any app-gaps with Bluestacks on my Windows devices (tablet, laptop, dekstop). I guess if MS stop making Windows Phone I'll grudingly switch to an Android device - even though they're still hatefully awful (I have to support the junk that my friends/family keep buying). It's really quite sad that Android won the battle, when they were consistently awful for years. Ah well, at least Apple didn't win!

The verge just reported as is... The original report is from Gartner Posted via the Windows Central App for Android

No, the Verge never report it "as is". Every piece of negative news for MS is made to sound like doom and gloom, while anything Apple-related comes out smelling like roses.

Nobody knows it exists. Microsoft did not and has not marketed it. They have not produced a single device that has not been based on Nokia design/leftovers. The market has not spoken. The market doesn't know it's there. There's nothing wrong with us who do like it and insist on using it. If you don't like it then great. I have no problem with that. Go buy a LG G5, I think it's a great phone and the camera is phenomenal on it. If I didn't love Windows Phone so much I would be using a LG right now. On another note, why does nobody seem to understand the problems that will exist if we go to a duopoly in phones? Or just about any sector in the market for that matter? 3+ companies competing create a strong market that attempts to pull people in by offering better services. A market divided solely by Google and Apple is not a world I want to live in.

Microsoft did market it originally, but it seems they are not convinced marketing will help as it didn't help WP7. If marketing was the answer, it would be an easy one for Microsoft. Something is telling them it isn't. Probably the $500 million they wasted marketing WP7. Is it really a duopoly if the #1 platform is open source and can be easily forked or changed to fit your company image? Android gives infinite possibilites. The exact opposite of iOS and WM. I would argue it isn't a duopoly at all. Google's control of the market is minimal as there are no requirements for the use of Android. 85% of the market is a free-for-all.

Nokia did do an outstanding job and Nokia did have mroe experience worldwide as opposed to just the US market. I had mentioned this when MS purchased Nokia's phone division. Either way, to Microsoft's credit, since they tookover development of Lumia, they had begun working on Windows 10/Mobile and considering the OS is still very unreliable (my Lumia 930 is currently snappier/faster in most cases than my 950), doing any ads or promo's for their mobile OS/Lumia's would only hurt them more, because imagine people do buy into it, only to realize how unreliable and unstable the OS is ...to say the least it would be embarrassing for MS and it will surely hurt their image, in a similar way that it did in the past with things such as the Blue Screen of death and being the Virus prone OS. ​When MS has the OS running smoothly and reliably on [atleast] their own devices, then I'm sure they will do what it takes to put it front and center like they did with Surface. On that note, they still need to sort out their availability and support in international markets because if it's going to be anything like Surface or Band, then they might as well just give up on mobile. We're nearly on 3rd generation Band and currently on the 4th Generation Surface, yet it's so rare to find these products or even support for them despite their success.

Father, I've used android phones!

You will be forgiven. Once the almighty windows 10 mobile gains majority market share...You have to believe!!

Its obvious all the doom and gloomers have not got a windows 10 phone. The platform is in a great place poised for next year when focus returns to mobile. The platform is slick secure and placed for dominance in the corporate market. IOS and android both produce ok platforms but they are not business focussed.

Ahahahahahahahahahahah Posted via the Windows Central App for Android

In other words they want to die like a blackberry..

I agree with the enterprise focus. All the problems W10M has are things enterprise doesn't care about. Enterprise doesn't care if you have snapchat. Enterprise doesn't care what Tmobile recommends. And factor in everyone in enterprise is running Windows 10, and all those business apps they make will just work on phone too ...you could have a winner.

What exactly is a business phone? What does a businessman do with a business phone that he wouldn't do with a standard phone ?
I'm a "business man". I travel.i use airline apps, I use taxi/public transport /uber apps. I use calendar and outlook and email. I sometimes use word /excel/ PowerPoint. Most of the times I use websites. And yes, i use whatsapp even for communicating with my co-workers. All of this can be done by a "standard"/mainstream phone. Most of it can't be done by a fringe "business phone".
There Are, effectively, business laptops because I'llhave a personal at home. There is no reason to have and carry around two phones. That time has long passed, isn't coming back.
This strategy fails from the concept itself.

Bingo. Posted via the Windows Central App for Android

A lot of times it's a phone issued by the company. So you could also have your own personal phone as well. If it's an app that gets used a lot by enterprises, then it will have incentive to make it's way to W10.

@tonyranderson exactly. And why would my company issue a phone that's. Literally unusable for everything else except for an X app? Why not just make that app,for the two mainstream OSes that will actually allow your employees to use it for everything else,including for example booking a flight.
I assume that if they issue phone they want you contactable most of the time. The way to do that is not make me carry around two phones. That won't happen. Is to give me one I can actually use for both my personal and professional life.

Exactly. Very few businesses want to adopt a piece of technology that their employess will loath.

I really liked the Microsoft phones.. I'll probably just stick to iPhone unless a surface phone comes out

At least they have a strategy is the only good thing I cam think of. Although I think it's highly cocky to give away market share only to assume you can just win it back later. Unless their strategy is to be happy with less than 1% worldwide.

More importantly, they're giving away developer mindshare. Without developers supporting the platform there's nothing to see here.

Development has increased, not decreased, thanks to UWP.

Still waiting to see a TRUE effect from the so called "UWP" promotion. Still No major apps have come over, still waiting for a Bank Of America app (months now). I love WIndows Phone, no question but, so far, not much to be shown on this. Sure we might get a few apps here and there but, not the BIG ones that people are waiting for, and even if we got 1, there is still 10-20 more that people really want.

I believe (don't have hard data to back this up at my fingertips, so I could be wrong) that the rate of app development and release has increased thanks to the overall success of Windows Store and Windows 10. I expect that rate will increase going forward, because more and more Windows desktop users are learning to look in the store for apps instead of searching Google when they want something. As that happens, it becomes more and more compelling for developers and small companies with little-known-apps to release them on the store, instead of just on their own web site or through CNet. And that in turn means a growing group of developers for Windows Mobile. I certainly agree that there remains a problem with lack of apps today, but in looking at long-term prospects, it's the rate of change that matters. If app development were drying up because of Windows Phone dropping market share, that would be bad. Fortunately, (as far as I can tell) we're seeing the opposite on the app development front.

Here's just a small list of UWP's from big-name devs. https://onedrive.live.com/redir?resid=5433C343188672CD!919669&authkey=!A...

They are not aiming for high market share anymore. This statement pretty much says that they won't be focusing on Windows Mobile being a popular consumer product. It will be a niche product aimed at enterprises. I believe this means that popular apps showing up on Windows Mobile in the future are very slim if they are no longer aimed at consumers.

It will be interesting to see how their UWP strategy will play out for Mobile

It won't work out at all just like Balmer said. There is no reason to create UWP. Desktops don't need apps, websites and x86 are sufficient and work on any platform including legacy Windows versions. UWP only gives you access to Windows 10 and non-existent Windows Mobile. There just isn't any reason to create UWP. Posted via the Windows Central App for Android

There is, it's called XBox, and soon hololens... and windows IoT only runs UWP too which is the replacement for windows CE which is used in many places. I agree that desktop didn't push UWPs but platforms that MS has which exclusively support UWP will. I hope that MS will also has a further UWP exclusive platform soon apart from just XBOX, Hololens, Continuum and IoT.

While AR might some day be feasible for everyday / consumer use, for the next decade I would expect the platform to require such heavily customized apps that there will likely be little, if any, crossover with PC, XBox or mobile.

Will anyone - relatively speaking - use apps on XBox? Not to mention its sales numbers are also not very large. Posted via the Windows Central App for Android

Why not? When kids have conquered other computers and tablets, it might be better than phone for Facebook, Candy Crash and Windows Central :)

It's numbers aren't small by any metric apart from relative. And seeing as XBox 360 was still being bought almost exclusively as a streaming device I'd wager yes, at least for media apps XBox is very attractive.

I still occasionally game on my XBox 360 since I bought it about 2 years ago or so. (Already had the One but I wanted a 360 as well.) Even though I also have a 4k gaming PC, I personally think that gaming on the 360 still looks good for what it is. Games like Max Payne 3, Skyrim and Oblivion all look good on it. Getting 2 free games a month and a bunch of games for sale cheap helps as well. I just do not have the time to play like I used too. (I do not use it as a streaming device since I only have one TV.) The 360 Smart glass probably works good but I have not used that in a while.


Depends. We'll see how well some of these UWPs do. GameTroopers is getting millions of downloads from the desktop store, so that's stupid to say there's no reason to create UWPs.

Yep, I have the Gears of War: Ultimate Edition and it works pretty good. Also, having that free Forza 6 Apex is fun as well and looks really good. (Not sure where folks online are getting that it is a microtransaction game but I have not seen that.) I do not buy ingame stuff anyways.

I agree and felt that is where they were heading via the enterprise and allowing the OEMs for the rest of us. Those enterprise phones will be expensive no doubt and cost almost as much as a Surface tablet. Volume sales most likely is from the OEMs. We will know for sure and definitely in the 4th quarter of this year when development should be ready for new devices if not by back to school time frame. They are primarily sticking to the software side which is ok. Intel scrap their project so that leave Microsoft with only the Arm chipsets and we don't know how much Microsoft valued Intel building a chip. So while we are knocking Microsoft they may not have much of a choice because nearly any OEM with a smartphone interest can order an Arm chipset to build a phone.

I see an opportunity to take Windows 10 mobile in the direction of enterprises. If it becomes popular in that area and "must have phone" then many Giants that hate and don't support such as Google, Samsung Verizon will be forced to chip in with their apps, devices and network support. I think this could be one plan out of many ways to keep trying Windows mobile at least.

Not sure why enterprises that have already invested in either Android or iOS would switch, even if they use Windows for their PCs and laptops - is there enough of an incentive and gain? Posted via the Windows Central App for Android

Worse still, if an enterprise has already adopted Android or iPhone (or both) employees will hate being forced onto a platform that lacks the popular apps.

Exactly. I have said here a few times before that companies do also listen to their employees, especially as they can get their corporate stuff done on the Android/iOS. W10M would need to offer something dramatically better for it to be able make significant headway even in the corporate segment. And don''t think Continuum is that, at least not yet. Over time, perhaps, but would not expect any significant shift change next year.

Nope. I keep telling you guys Nadella has no love for the Windows Phone division. He'll continue to allow it to flounder around and then there will be more cuts claiming that the division isn't producing or is losing money. Just watch.

That is exactly what I knew would happen when they chose Nadella to be CEO. He is now and always has been an Enterprise guy. Say what you want about Stephen Elop, at least he would have pushed for mobile.

Elop as you stated was the reason why windows phones even had commercials to begin with, he also swallowed the 360 fiasco like a champ. For all his faults he believed in his products even if the products were not winners all the time. I would change alot for some marketshare back. It is so frustrating to see MS treat mobile like this. I know at some point we may just have to go android and not because we want to, but because we wont have a choice. We are flying thinly right now as a family of windows phones encompasing 13 devices to look after.

you read my mind. like i understand their need to focus their efforst and target a specific group or niche market, but to give away whatever little market share you current have in hopes that somehow all the ones that moved on will come back is just not right

Expected after the sale, wasn't it? However, this smells of Microsoft giving up. I think they've to bide their time with a great software, good services and a decent amount of customers till they sense a gap and squeeze in. Unfortunately, Microsoft has been blowing more open goal chances than tucking away long shots, so I don't know.

There are only two possible options: 1. It's all over, no more windows phones. 2. They will start everything from scratch and flood the phone market with windows 10 mobiles.

Start from scratch, again?

Yes! With their new smartphone lineup which will be called surface supposedly. Greetings from L540 W10 India :)

lol, when are folks going to get the message? Microsoft can't tell your any clearer that it's over.

Regarding #2, they say they'll do the opposite of that: "Yet our phone success has been limited to companies valuing our commitment to security, manageability, and Continuum, and with consumers who value the same. Thus, we need to be more focused in our phone hardware efforts."

Exactly! Greetings from L540 W10 India :)

Umm. exactly? how exactly is that flooding the market? they will NOT flood the market. Posted via the Windows Central App for Android

I think they're just focused on improving the Windows 10 OS, driving up Windows 10 share, and early next year coming out with the full line of new hardware (including phones). For now they'll support the phones they've made, and they're open to any OEM making Windows 10 devices.

I sure there will be yet another "Windows Phone is Dead" article from The Verge.

I can assure you that there will be several others as well. The Verge runs the same story every once in a while. Send from Bikini Bottom via my ShellPhone 950 XL

I agree. It is almost the same article reposted over and over again. It is just click bait.

Usual stuff from them Sent from Lumia 950

Seems like a pointless article. Everyone already knows its dead and has been for a long time.

Can't say they would be wrong: Enterprise. Enthuasist. Midrange (handed over to OEMs, effectively none available where I live). Value. As a consumer, there will be no "next device" with Windows mobile for me after 640.

Oh well, formatting that does not show up. This is what I meant: Enterprise. Enthusiast (killed). Midrange (handed over to OEMs, effectively none available where I live). Value (killed).

Set your windows 10 mobile devices MSN news app with "Lumia" "Nokia" or "Microsoft" as interests and non stop anti windows mobile/ death of w10 articles from "blogs" appear constantly on my 950 as news stories.

Sadly, "The Verge"'s dreams come true, hope it's short lived.

Or, a 6 part, 50,000 words series from Jason explaining why it is not. Posted via the Windows Central App for Android

How far this restructuring will go. Ballmer did.. Nadella is doing it second tym. Nothing is giving results. We dont have good phones.. Software is still meh. Where Wp8 guys... They made things so good.. Atleast in hardware and software aspects. Even camera app is bugggy. Hope this doesnt ends like other os projects webos, salfish etc

Dont have good phones? The 950xl is a beast. It hits a bug every so often but nothing i dont experience on an android device here at the job, and android seems to be doing just fine. Ballmer at least believed in mobile so much that he bought a freaking phone company to help them...Nadella then did nothing with it.

Agree, and the camera is incredibly good. A recent pic I took (optimized since its through instagram) - https://scontent.cdninstagram.com/t51.2885-15/e35/13269550_1734607233483...

950 & 950 XL are amazing phones. WM10 is fantastic and I have had zero issues in 2-3 months of use - certainly not with the camera app.

So it's pretty much Microsoft saying that Windows Mobile is going to be a niche product aimed at enterprises, and they have given up it ever being a popular consumer product.

I am only disappointed with camera app... Uptill now.. Rest device is amazing! Sent from my Lumia 950

Grab a copy of ProShot and you'll be happy Posted from my Lumia 950

The xl is even more awesome!:p Aproved by me!

I wish they would use the 1800 folks and Fix bluetooth on windows mobile 10 Fix wifi (sleeping) everytime i open up my surface 3

How would 1800 hardware manufacturing people help with a software problem?

I think they're saying that in the short term...

I feel dumb for buying a lumia 950 more and more. The phone buggy and feels half baked and everyday Microsoft selling a new part of their phone business

I hope you learned your lesson, mate. It's over for Microsoft.

How is it buggy? I've had a 950 for 2-3 months and it's fantastic. It's improved almost every area of WP8, so I personally find it a joy to use. Where is it "half-baked"?

i have a million reboots a day and the phone over heats a lot. my battery is also horrid it will randomly drop 10% in 20mins and i've tried hard resets with the lumia recovery tool and formatting my sd card idk what else to do. i really like the phone but it's honestly a pain to use a good amount of the time for me. It's also has moments where everything just slows to a crawl

Sounds like a hardware issue from day one. Did you have the phone replaced yet? Do you have a Microsoft Store in you neighborhood? If it is hardware, that is hardly unique because all phone manufacturers have issues.

Well tbh the battery life has never been as bad as it is now but the reboots and OS freezing isn't an issue that is unique to me it's pretty widely reported. I honestly like the phone a lot even with these issues if they didn't happen id be the happiest person in the world but I honestly shouldn't have to deal with these problems from a flagship to be honest

Additionally, my phone reboots after 1 minute of a call. Even hard reset hasn't solved it.

So, I am guessing you have not yet had the phone hardware replaced yet? I would not hesitiate to get it replaced through Microsoft and even better if you have a Microsoft Store local to you.

Lumia 730. Not in warranty. Ran out of it in December. Problems galore since then: Proximity and Ambient Light sensor kaput. Now can't make calls. I don't know how many times I've to change the back cover because the fibre-fibre thing breaks everytime I open it. Additionally, the battery life has almost halved since I updated to Windows 10. It's going to cost ₹8,500 [$127] (apparently) to repair all this through Nokia Care. For ₹15,000 [$223] I'll get a brand new Moto G4+. I'm just saving up for that now.

out of warranty I bought it when I was stateside before I came to Canada for school plus there's no Microsoft store in this province

How can it be out of warranty yet? Warranties are usually a minimum of 1 year. You can't have owned the device that long already. I'd call Microsoft and see what they say - quite often you can send it by post to them.

i'm in canada for school and i got the 950 from ATT before i left it's my only phone so i can't really send it and be without it for a month waiting for a replacement if it is a hardware problem then my luck just sucks either way i've had problems similiar to this with my lumia 930 and 830 which makes me believe they just have really bad quality control as much as i love windows i don't really plan to buy another one after this i'd rather just have a phone that works more than 90% of the time that i enjoy less than having to deal with all of the problems the 950 is giving me

I think you should take it back under warranty - either to replace the battery, or to swap for another one. My 950 has never done any of that. I assume you've installed all the production release updates?

i have a million reboots a day and the phone over heats a lot. my battery is also horrid it will randomly drop 10% in 20mins and i've tried hard resets with the lumia recovery tool and formatting my sd card idk what else to do. i really like the phone but it's honestly a pain to use a good amount of the time for me. It's also has moments where everything just slows to a crawl

It feels more like one, how many times can you "start from scratch" or reboot, 7 to 8, then 8 to 10. I've been with Windows Phone from the start and still love my 950XL for the most part. But pretty much made up my mind that it'll be my last, MS just don't seem bothered and universal apps only seem to be gaining traction for those services that need a Windows 10 desktop/surface solution too. There could still be a mobile Windows 10 experience but it won't cater for those that want a smartphone experience. The MS vision is for a Windows 10 desktop experience that can go mobile, not an Android/iPhone smartphone app experience. More and more I feel that latter suits me better.

They need to get rid of Nadella and find someone who actually care about Windows 10 Mobile and the devices. So much for "mobile first." I'm pretty sure he's using an iPhone.

Well, he said "mobile first" not "Windows 10 Mobile" first...

And the "mobile first" does not include their very own OS and devices?

To be fair you can't fault them for pursuing the pragmatic path when they're losing money for every Lumia they sell

It was their fault. If only MS cared about Lumia, like Nokia did. Even with limited resources than MS, they managed to risen up the market share of Windows Phone to over 3% in 2 years, and in some countries, WP's market share was even higher than iOS. They also made an innovative phone like the Lumia 1020 and attracted a lot of developers to bring their apps to WP. And what did Microsoft do? they took 2 years to build WP8.1 and then started all over again with Windows 10. They didn't even try to push Lumia. No advertising, nothing. Lumia failed simply because of them.

That's the tragedy, Microsoft's incompetence brought this about but they act like they made some superhuman effort to make it work. And their delusional fans soak it up and blame everyone else but the one that matters which we will surely read soon on this site.....

I have a feeling the top brass in Redmond loves the way cocaine smells

3% isn't very much and the only way they acheived that was with the cheapest phones they could build. They sold a bunch of Lumia 520s and the people that bought them obviously were not that impressed by Windows Phone. They certainly didn't buy another one, those people were not repeat buyers. They decided Android was better. The Lumia 1020 wasn't innovative. The camera sensor was previously available and even performed better in the Nokia 808. Megapixels are not the measure of a good camera. That combined with Windows Phones gimped specs at the time created a phone that was slow and frustrating to use even if the pictures were good. The biggest issue with the Lumia 1020 was Windows Phone itself. Microsoft created this subpar platform that only a fanboy could love!

IPhone lol Posted from Windows Central for Windows 10
on My surface phone

What a mess they made of the Nokia takeover. Sad state of affairs

Elop and baldmer had plans, even a 1020 successor but Nadulla gut it all.

Because Elop and Balmer did a great job with WP. /s

They got it from nothing to almost 5% global market share, including up to 15% in several key markets. That is pretty impressive, actually. Then Nadella came in and destroyed WP. Now it's under 1% and they've alienated their most loyal customers.

What key markets? They never went above 3.6% worldwide and they were not successful in any important markets. Only a few small and very price conscious markets bought the cheap phones Microsoft was making. Selling $100 phones in tiny markets won't bring developers onboard. Sorry, but you comment is delusional.

bleached, you're badly misinformed. When WP7 started they had around 8-9% marketshare. In markets like Italy, Russia, and a few other EU countries they had marketshares around 15-20% (growing from much less). This was when Nokia was pumping out phones in all markets, and promoting the hell out of them - something MS almost never did.

WP7 never had more than 2.6% market share and that was including Windows Mobile sales. The markets you are mentioning, Italy and the like, are very small so percentages are not a good indicator of sales volume. Selling dirt cheap phones like the 520 in Italy isn't all that relevant to the big picture. It doesn't make you money and it doesn't drive developers. Maybe you have some data for that 8-9% number you throw around, but WP never broke over 4% worldwide. Market share was never near 10%. Posted via the Windows Central App for Android

A simple Google search of marketshare history will show that's not true.

http://www.idc.com/prodserv/smartphone-os-market-share.jsp I don't see anything even close to 8% worldwide because it never happened. You need to post links, but you can't because your statements are not true. Posted via the Windows Central App for Android

Nokia did that, not Eflop and even less Ballmer or Microsoft. Posted via the Windows Central App for Android

Balmer was the single worst CEO in MS history... that guy has a lot to answer for

Nokia was on fire before Microsoft bought. Even before Elop joined.

So let's see how the narrow-minded fanboys decide they can hilariously twist this into another excuse of "oh but Windows Mobile is BACK better than EVER!!! So many positive things coming!!!"

Is there anything wrong in being positive ;) ???? Sent from my Lumia 950

People are really salty these days here, even if something positive happens...

Absolutely nothing wrong with being positive - but have MSFT given us anything to be positive about in the Mobile space? Sadly they haven't :( I wish we were writing about an explosion of apps in the Store and new growth instead.

Wow! I would've thought you'd have at least more than -10 by now. They must be in acceptance.

Acceptance of idiocy yes :)

So let's see how the narrow-minded naysayers decide they can hilariously twist this into another proclamation that Windows Phone is Dead, gloom and doom everywhere, Nadella is incompetent, Microsoft should just go out of business now and save everyone the trouble and pain of watching them die.

Woah you've got more downvotes than me! What the hell's going on around here lol

Says the narrow minded iBot?

THATS the best you could come up with? That's a nerd-old as MSFT saying "we're going to reboot our Windows mobile strategy NEXT YEAR".

Businesses blah, security aware consumers blah blah, Continuum blah blah blah. These days it's BYOD and if not, firms already had worked out their model, why change it. If MS wants to get in there, they really have to sweeten the deal, let's say with a free Office subscription for the whole company for 100 years. Maybe then. BTW the last one of those 1850, don't forget to turn off the lights.

I think they do have a point, though. Look at the HP Elite x3: They said that they couldn't get Apple to work with them on the phone, Android was no good for security so they went with the third option W10M - so there still is a market I think, even if it's not consumer-focused

That unicorn will be still birthed. OEMs have no history of even the slightest amount of success with Windows phones. No on is going to buy that phone just so they can run a gimped Windows RT with less apps. Business needs X86 and PCs are cheap and more practical.

This is no restructuring. This is the END.

"At the same time, Ars Technica recently published a long story documenting our journey to create the universal platform for our developers."
Yeah, that story was amazingly well written. I read it some days ago, and since that, I know much more about the history and structure of the OS, I use and love, Windows. You all should take my advice, and give it a read ;)

Just read it, agree, definately worth a read... http://arstechnica.co.uk/information-technology/2016/05/onecore-windows-...

UWP is not the correct way to attract OEMs and customers to the mobile ecosystem, is the apps that are continously being developed with new features and bug fixes for Android and iOS, but not for Windows Mobile. Windows UWP was too late for the mobile game, its time to think in iOS Bridge or a plan C to fork Android that is powered by Microsoft services instead of Google Play services.

At what point will there be no one in the division? Are they at 0 yet?

"Combined with Wednesday's cuts, that means the only piece of the Nokia business Microsoft will continue to operate is a limited research and development facility in Espoo, Finland, a spokesman said." So practically yes, they are at 0 as far as the Nokia business is concerned.

As long as Panos Panay is there...

Don't you know? Panos Panay is leaving MS for Apple. PS: Now THAT would be the end of WP devices...

The layoffs are not a good sign for Windows Mobile users.

Maybe u should read again Posted from windows central for windows 10 mobile

Soo sad...i know why they did what they did, however as a former supplier of services (Recruitment) to Nokia in Finland its terrible to see the effect on the thousands laid off. The shining light is that Finland has an amaaazing group of startups and talented individuals using that talent to inovate.

Seems like my decision to switch to Android was right except for the battery life which was great on 640xl :( Posted via the Windows Central App on Lenovo K4 Note.

If Android does what you need better than Windows then your decision was the right one, otherwise it wasn't. What amuses me is people talking about having to switch because Windows will fail or even might fail. If it fails then it fails and then I'll switch to something else. Until then, there's no reason for me to switch if Windows currently does what I want and need it to do.

I like this statement Posted from Windows Central for Windows 10
on My surface phone

For me, my contract on Verizon was overdue for an upgrade and I basically had to decide between upgrading my Lumia Icon to a Lumia 735 or a Galaxy S6. And well, compare those two phones side by side and there's really no question which one is better. I really love Windows Phone and I wish I could've stayed, but Verizon and Microsoft basically left me with no choice and I have to "temporarily" upgrade to a Galaxy S6 for the time being. But as soon as Verizon gets a new flagship Windows Phone, I'm ditching the Galaxy S6 immediately. If Verizon STILL doesn't get a new Windows Phone at that point, then well, I don't know what I'm going to do. I'd rather not make this switch to Android permanent...

I have a Lumia 928 for me and a Galaxy S6 (forced upon me at work), on Verizon, and the 3-year-old 928 runs circles around the 3-month old S6.

You fanboys should really stop these delusional comments about how wonderful Windows phone is compared to Android. Everyone knows you're making it up.

Cool story bro! Do you troll for a living well living in the basement? ;)

The comment above was meant for pericle, I do not know why it did not get placed that way.

Hey much like how Linux and Mac fanboys enjoy their own things and don't want Windows fans to meddle with them, us Windows Phone fans would like the same thing.

No, WP it's not better than the other OS... but for a few people it just work, like me. Some people are so intolerant to people choices.

In my opinion, if you stay with Verizon, they will never sell a Windows Mobile / Phone flagship again. They could have easily sold the 950 / XL or at least allowed activation on their network but, they will not do that. It is the one thing I regret about going with Verizon plus, I could have bought an Icon cheap on Ebay over having bought this HTC One M8 for Windows on contract. (Still have a early term fee I am not willing to eat.)

I know eh? Like I'm "wrong" for using windows lol. I'm probably one of the more tech savvy guys in my circle of life... Everyone always questions why I'm not using android or ios. Actually, when I tell them windows, many people first comment, oh it's like a computer? So much misconception... the issue is that general consumers don't want to listen, just want the "In" thing. oh well, I'm teaching my kids to be platform agnostic and to use the tools available to them and not let the tools dictate how you need do what you need it to do... just so happens that tools available to them at this time are windows devices lol, but at least they see something different when compared to friends.

Exactly why Microsoft needs to rebrand their mobile efforts. The Windows name is not a assett like they think. It has hindered their mobile efforts, not strengthened them.

Insert photo of Leonardo DiCaprio laughing here >>

It was fun while it lasted boys...

Agreed. It's over. Still loving and using my L930 every day though!

RIP WP....bon voyage! And I am NOT being sarcastic. I love WP, and its platform. I loved my Lumia 810, and my current Lumia 640, so I say it with a heavy heart. But I don't see any midrange successor that will be supported by any major carriers in the future......sorry to say this is now a niche platform....

To be expected - it's pretty much said in the article that WM10 is gonna become a niche product unless and until they find a home for it in some future gap that opens in the consumer market. I do think they will continue to develop the OS - I assume this is less expensive now that there is a shared core across Windows platforms - for at least a few years. Question is do existing users jump ship completely now/soon or wait and see what a Surface phone might bring to the table? Personally I will probably go for Android with as much Google evil cut out of it as I can. Deliberating as to whether to sell my 950 now or to wait until it dies. I shall miss the WP UI though I am sure - a thing of beauty that brought me back to microsoft products.

I wouldn't sell a phone just because of an article. I would sell it based on my need. But that's up to you really.

It is such a shame when you think about the journey of Windows Mobile/Phone from the beginning up to now. I remember buying my first smartphone over a decade ago, a HTC Canary branded as Orange SPV - sure it was pretty basic by today's standards but the promise was there - and things did get better over time - screens got better, hardware got better, software became richer and overall more performant. The UI paradigm of the time was a transposition of the desktop along with resistive touch/stylus input - understandable but not great. Of course the modern watershed moment for smartphones was with the iPhone where usability improved tenfold and the needs of every day users was the focus (along with a sh!tload of marketing and hype) - one thing apple did great was take a consumer use case and build first party apps to facilitate the use case. imagine for a second if they simply built macs and mac os with no iLife or safari back in the early 2000's - you'd have a pretty box doing ****! Yet they built thing for real people to use because they had no devs. MS was the opposite because they were the platform of choice for devs for the preceding 1-2 decades. Anyhow with Windows Phone 7 I'd say from a usability perspective MS were spot on and while painful the move to Windows phone 8/MinWin was needed too... but make no mistake the consumer successes were nothing to do with MS' marketing of Windows Phone but due to Nokia's powerful brand name - outside the US at least they had a superb reputation and based on that alone people bought windows phone so it would make sense to have bought nokia - what didnt make sense was allowing the rights to use nokia name expire. MS should have negotiated to use the brand in perpetuity. Nokia Phones would have become another MS brand alongside Xbox, which isnt a bad thing since the Microsoft Brand has no value in Mobile - or maybe they could have forked out more to buy nokia entirely - the rest of it is pretty profitable! Ultimately these things come down to marketing - aside from fanboys and geeks no one either knows about MS or cares about MS in the mobile space. most existing windows phone consumers dont even know about the win10 mobile upgrade adviser app! MS retrenched, didnt understand how to market it, rebooted multiple times and after the great feat outlined by ArsTechnica - the only reason they will continue to iterate win10 mobile is because it in a weird way has become legacy - they have to support it otherwise the mobile branch becomes stale. I have owned several MS based mobiles (along with iphones and androids) and have always prefered MS but these days it feels like we get left behind, and that satya actually has no interest in his own mobile platform - which is fine - which is also kind of what terry aludes to, because the paradigm shift in MS is to make their software and services transcend any hardware / os ecosystem - i guess i need to do that too and pick out another phone like a nexus 6p and lay my lumia 950xl to rest - while still using MS services. There was a saying at Apple (when I worked there over a decade ago) which Tim Cook mentioned some years ago with regards to mobile being a two horse race: "There's a horse in Redmond that always suits up and always runs, and will keep running." That's because this was the relentless pursuit that Microsoft had in any area it entered, whether with Languages, Productivity Apps, OS, DB, Cloud etc... but the mobile horse seems to have had his suit taken off, and hung out to try, and left to graze in gods waitingroom..

I work and play in enterprise so my views on W10M reflect the above. For us UWP will be a godsend, reducing TCO across the board and delivering a rich experience across all our devices. The problem is, our users are also consumers. This announcement will drive app developers away as there will be little or no return for them here so our employees will have limited choice outside of our own apps! Even with Xamarin, there is still effort required to support 3 operating systems, again for little/no return. While I see W10M surviving in the enterprise, every employee will also have to have a personal device. That plays in to BYOD. Also plays in to the hands of Shadow IT as employees look to gap fill. Worse case is that enterprise data is leaked/lost and does so undetected. I've got some serious thinking to do...

it can go 2 ways, 1. people get a MS enterprise phone and also use it for their personal lives... so apps like instagram stay on.. 2. or MS phones will also fail in the enterprise.. Apple/Android scale up their enterprise solutions... which would mean people will buy macbooks/chromebooks instead of windows pc's... so then it's goodbye MS.. Google/Apple buys MS.

I think there was another company that went the "enterprise" route and that didn't go too well...they were called Blackberry.

ಅಂತೂ ಇಂತೂ ಮೈಕ್ರೋಸಾಫ್ಟ್ ಬೀದಿಗಿ ಬಿದ್ದಂಗಾತು

ಬುದ್ಧಿ ಇಲ್ಲದ ಕೆಲಸ ಮಾಡಿದ್ದರೆ ಬೆರೆ ಏನು ಆಗುತ್ತೆ? ಕಂಪ್ಯೂಟರುಗಳಲ್ಲಿ ಸ್ವಲ್ಪ ಒಳ್ಳೆ ಕೆಲಸ ಮಾಡುತ್ತಾ ಇದ್ದಾರೆ, ನೋಡಣ್ಣ...

ಹೂಂ ಗೆಳೆಯಾ ಕಂಪ್ಯೂಟರ್ ವ್ಯವಸ್ತಾಪನೆ ಚೆನ್ನಾಗಿದೆ ಆದರೆ ಮೊಬೈಲ್ನ ವ್ಯವಸ್ತಾಪನೆ ಚೆನ್ನಾಗಿಲ್ಲ ಯಾಕಂದ್ರೆ ಮೂಲ ಸೌಕರ್ಯಗಳನ್ನು ಕೊಡ್ತಾ ಇಲ್ಲ .
ನನಗೆ ಕನ್ನಡಿಗನನ್ನು ಕಂಡು ತುಂಬಾ ಖುಷಿ ಆಯ್ತು.

ಕೊಡುತ್ತಾ ಇದ್ದರು. ಒಂದು ಅರೆ ವರ್ಶ ಮುಂಚೆ ನೋಡಿ. ನಾನೂ ಕೂಡ ತಕ್ಕೊಂಡೆ. 735. ಸಕ್ಕತಾಗಿತ್ತು. ಈಗ ವಿಂಡೋಸ್ 10 ಮೊಬೈಲು ಬಂದಿದ ತಕ್ಷಣ ಎಲ್ಲ ಹೋಯಿತ್ತು. ಇರುವ ಸೌಕರ್ಯಗಳನ್ನು ಕೂಡ ತಗಿದು ಹಾಕ್ಕಿ, 650 ತರ ಒಂದು ದಡ್ಡ ಫೋನನ್ನು ರು. 15000 ಗೆ ಕೊಟ್ಟರೆ ಯಾರಿಗು ಬೇಡ. ಮೋಟ್ಟೋ, ಶಯೋಮಿ, ಲೆನೊವೊ, ಎಂತ ಇರುವೆ, ಇದು ಹೆಂಗಿದೆ! ನಾನು ಕನ್ನಡಿಗನಲ್ಲ. ಬೆಂಗಳೂರಲ್ಲಿ ಬದುಕುವ ತಮಿಳನು.

ಹೌದು ಬಡ್ಡಿ ಮಕ್ಕಳು ಎಲ್ಲಾ ಕಿತ್ತುಕೊಂಡ ಬಿಟ್ರು . ಏನೇ ಆಗ್ಲಿ ಕಾಯ್ದು ನೋಡೋಣ . ದನ್ಯವಾದಗಳು ಕನ್ನಡ ಬರುತ್ತಲ್ಲ ಸಾಕು ಗೆಳೆಯ

ನನಗೆ ತಮಿಳು ಕಲಿಸಿಕೊಡ್ತೀರಾ ? ನನ್ನ ಮೊಬೈಲ್ ನಂಬರ್ 9632296479 ಇದು ನನ್ನ whatsapp number ಇದಕ್ಕೆ ನಿಮ್ ನಂಬರ್ ಕಳಿಸಿ ನಿಮಗೆ ಇಷ್ಟವಿದ್ದರೆ ಮಾತ್ರ .

Eh, they could not have thought of this in the previous round of layoffs? How often does MS wants to be front page news with the windows mobile is dead message? They really want to make sure that nobody uses their phones anymore, sigh. And in the meantime Google will get the universal app thing popular even before MS have finished theirs. They have great ideas at MS but the execution is extremely slow and they lack all sense of urgency. And thinking that you can ignore the mobile market for an entire year and then come back is just plain stupid. And it doesn't help if you make all your services available on competing platforms, pretty soon I can replace my windows pc by a Chromebook and still be able to use all windows services.

No consumer apps anymore.For me as a normal user this plattform is now dead.But i have hopes for enterprise use.

'Restructuring' should be replaced by 'giving up on'

What's wrong with giving up? Why do they have to keep losing? It's not like just throwing money at the problem despite a lack of results is a good option. Besides, the jobs bring cut are mostly in Finland, so probably the last vestige of the Nokia group. The surface group is still working on devices and, believe it or not, there are now more good options for a Windows phone than ever before. Before, it was Nokia (97% market), HTC (2%), and... Others? Now there are several good Windows phones on the market, which is what Microsoft wanted. Posted from Windows Central for Windows 10

Oh well.... We are in strange times...

Plz develop third party apps properly
Or else stop manufacturing phones

Just read back your comment,how you expect Microsoft to develop third party apps properly,they already have enough on their plate trying to fix OS

Ms does not develope third party apps;) Aproved by me!

What about the Facebook app? Posted via the Windows Central App for Android

That may be the dumbest thing that anyone has ever posted here. Third-party apps are, as the name would suggest, the responsibility of third parties. If they are not developed properly then that is inherently the fault of third parties, not Microsoft. Any third-party apps that Microsoft develop must, by definition, be or a platform other than Windows.

The only way for Microsoft to bring these third party apps to Windows is by taking over development themselves. They do this for the Facebook app, why not many others? His comment is really the only way Microsoft can bring these apps to the platform. The complete lack of sales will stop anyone else from bothering. Your comment is the dumbest I have seen, arguing semantics and not reality.

MS's third party apps on Android and iOS are fantastic.

Oh, the drama!!! Shut up! I'm so tired of this drama. What the hack is wrong with you people? Are your phones not working? Is their no store, apps and whutnutt? Leave the drama for the ones that will be layed off!!! And live your miningless lifes further! This is already pathetic! Is just a freaqing smartphone for God sake! I bet i will be still using my 950xl on redstone 2 years from now without any feelings of an abandoned os!!!.

You won't get that abandoned feeling now... But you'll feel abandoned once the third party developers stop supporting the OS one fine day and you no longer will be able to enjoy the apps and services you use now on daily basis...
Sad that such an excellent platform is so underrated and is having a hard time in sustaining...

I use mostly ms apps. I have like 3 games and 20 third party. Most among them being not updated since ever. I don't care to much about normal apps, games and whatever. I care more about tools in the phone. Aproved by me!

You know, you're not alone in thinking people take this too seriously, like it's a matter of life or death. It's ridiculous and kind of funny. My phone is a piece of metal, plastic and silicon. I replace it every two years. It is a means to an end, a tool in effect no different to a screwdriver. It does not keep my heart beating nor my internal organs from shutting down. Some people may need to consider finding a hobby or something.

Business people need a surface phone. All other OS are not as good as MS mobile. Posted via the Windows Central App for Android

Let me guess, if is Surface written of the Box, windows 10 mobile will suddently change into a business os? The miracle of Surface name:))). The 950xl might as well be called surface. I don't see the help.... Aproved by me!

W10m mobile is crap! This is coming from a former hardcore proponent and day one WP user. There was a reason why many switched to wp, the differentiation and ease of use. There is no differentiation today and I can prove it too why w10m is crap. By the way, w10m is a stupid name for an os. It has no vibe to it.

It's just Windows 10. We use W10M to differentiate between the different versions of W10.
Useful on a site about everything Windows.

You are correct that many points of differentiation are now gone. However, let's be honest and admit that there still remain very prominent distinctions. Plop an iPhone, W10M device, and an Android phone down in front of someone and it will be immediately evident what is different about the phones. That isn't even considering features that aren't visible (such as external media, continuum, modularity that contrast W10M and Android from iPhone). W10M is not suffering because of differentiation. If you really are a hardcore proponent and day-one user, then you must know the history and the challenges (self inflicted or not) that this platform has suffered. A few clues: it isn't because they introduced the hamburger menu or got rid of header swipe app navigation. It isn't even about swapping squares for circles in contact pictures...

Would be nice to see some balanced analysis on this development by Windows Central very soon... Perhaps with some insider knowledge of what MS are doing in the mobile device development still (if anything).

Look for articles from Ward, he wrote more than enough on the subject, really... They are restarting the mobile hardware division while finalizing the OS, as simple as that. I, and others, think it's taking too long but the plan now is very clear and simple.

Oh you mean another one of those Baghdad Bob-style editorials about how MS is about to revolutionize the world of smartphones and take over?

Intel news was not reported at all let alone any analysis done. This may be all we get.

I think what most people are failing to notice is the alarming rate at which Microsoft lost its market share, by: Overpricing products in developing markets like India. Not releasing flagships for more than a year, and the flagship itself having previous generation processors. Taking their own sweet time to develop and update phones when the market was moving at double the pace. Horrible to no advertising. I remember the amount of people who used Windows Phones in India, late 2013, early 2014. It didn't grow much, but it was gaining traction and banks were making apps. Now it's all gone. The only people holding windows phones are the ones who bought it in 2013 and 2014 (and the rare few in the first half of 2015). Most of them are old 520s which won't even get Windows 10. The others haven't updated to Windows 10, because they probably don't know. I mean, gaining market share is a different thing, but losing market share at such a rapid rate is simply shameful.

The 810 snapdragon is an 2015~2016 cpu. Androids are still comming out with this cpu!!! Indeed the prices are a bit high but only cause of the build quality and that's about it! The s7 samdung has almost the same hardware as the xl. And 100 euros more expensive, with smaller screen
they use a free os. Ms pays a lot for developing windows 10. Get over your noses people. Yeah. They should give the Indian market more units and faster. They are just dumb for not doing this!!! Aproved by me!

I mean the 930 having the 800. Also, yes, the adopted the perfect strategy, but lost everything they had in the Indian market and can't possibly come back soon. Sure.

Well, 930 is an old device. Windows 8.1, was running like butter on it. Is not always about spects. Sadly, windows 10 kind of needs power.... Aproved by me!

1. Ehh, maybe. I'd put it on lack of a reason to upgrade from the first devices as much as anything. The bottom-end seems to progress more slowly than the higher-end, and it is too easy for competition to copy-paste features and pricing down there when it stagnates for so long. Still, I'll agree the budget lines got too costly with MS selling the hardware. 2. I don't think this was a major factor. Even when the flagships were new and fresh and exciting, did the market share even reach 4%? I think the ICON exclusivity hurt more, along with the 830's pricing (that kept me from upgrading from my 920 until the 950 launched). Things just kind of didn't get better after the 920, even when they DID launch. The 930 lost Glance. The 950 lost double-tap to wake and super-sensitive touch. Many (myself included) didn't like the UI redesign to an Android-like one. It's more about lack of platform development than hardware availability. 3. This, it's what I look at. They did something nice with the 920. It was priced well. It offered things the competition didn't (wireless charging, OIS, higher-MP camera, super-sensitive touch, Glance, etc.). However, Microsoft and Nokia both failed to push forward from there. You got minor tweaks to things like OIS, and you got camera resolution bumps, but that's about it. The competition could hen just start copying stuff and using their better-known brands to muscle WP from the minds of consumers. The time period where going to WP meant getting unique, col experiences died off fast, and the fact app momentum never led to anything hurt. 4. There was advertising. It just seems that the advertising stopped becasue it seemed to do nothing for the platform. Now, Microsoft's actions come off as a years-long holding pattern where trying to market these devices will just repeatedly stick people with the idea that MS can't get things moving forward. There really isn't a reason to market W10M now, since it is functionally lacking in the same places that caused WP7 and WP8 to fail.

*There was advertising in the US. In Australia, I saw Apple & Samsung ads all the time. I even saw Surface ads. But Windows Phone? Never.

That you didn't see them doesn't mean they didn't happen. There were 920 and 1020 commercials when they were the newest thing in the lineup. There were a vew ICON ones for Verizon. No, they weren't plentiful, but their dwindling came well after the platform failed to gain traction.

That's not true. The lower end has upgraded since then. A cursory glance in a bus or a metro train reveals the amount of Moto Gs, Xiaomi RedMis, and One Pluses. Unfortunately, Microsoft thought that Selling SD212 phones at the same price at SD801 phones, with ineherent problems in the OS (like bugs and lack of apps) was a great idea. They furthermore thought that not marketing their new products at all was a great idea. That was a factor in India. The Lumia 930 came to India along with the 830: at least 10 months after launch. It was the time people were looking to buy flagships. Lots of people bought S5s, S6s, and iPhones over the last year and a half. Additionally, it has no SD support, and again no marketing at all. They marketed the 535 a little bit and I can spot a few in the wild. Yes, the loss of functionality is the worst thing: Google or Apple has never removed any feature that was in use (as far as I know) without a replacement (from their mobile OSes). That's the point. They released phones like the 730, which was quite popular at the time, and then just stopped. The general opinion at the time was that the 830 was what the 730 should have been, and priced at around $280-300, because that's what the competitors were doing. I know how Windows works. The layman won't, and will compare specifications and ignore the worse one. The adverts that I saw were all party music, phone swivelling around on the TV, with words like "productivity, office, OneDrive, Skype, Camera". Why would a normal guy buy such a phone? The natural assumption for a gut who doesn't use office on mobile or Skype on mobile is that the phones are useless for anything else. Additionally, so many people want USB OTG on their phones, which they are totally unable to provide.

Wait, how long can they keep "streamlining"?? This is too much.

Wonder what Daniel had to say about that

You notice he changed the name from Windows Phone Central? He sees the writing on the wall. Posted via the Windows Central App for Android

Him and his team can't and won't say anything. They didn't even post WP is below 1% per stats, and this news broke a day or two ago. To be honest, WP is dead. Theres only w10m, the possible surface phone, and OEMs who wants to risk producing a w10m device.

Windows 10 on mobile is FAR from dead..only beginning...Microsoft making Lumia and low end devices is dead...for now...they will make a showcase phone called Surface phone, similar to Nexus for Google and iPhone from Apple

"Dump mobile first" by Satya Nedlla Posted via the Windows Central App for Android

I, too, feel that much of the drama on this news is too much and out-of-place. The people losing their jobs deserve our sympathy. We as users have no right to whine and complain. We are free to use a product we like, but a manufacturer never has the obligation to fullfill our every snapchat need or wish. Second of all - or more bluntly stated - if you don't like it, buy something else. Strategy-wise this news could be interesting, although I feel Jason or Daniel would probably say: nothing new here (except sorry for the employees). To me, as a reader of the clear strategy articles Windows Central has been posting, this is yet another (however bold and somewhat brutal) move that fits into the previously stated strategy of refocus. I believe Nadella has been quoted several times that Microsoft will focus on enterprise hardware and consumer enthousiasts. It's been clear for a while that Microsoft will not push for a larger market share in the Apple/Samsung dominated space. So no, they will not increase marketing or advertising, and no, they will not release more devices and no, they will not lose any sleep about the fact that snapchat still isn't on Windows 10 Mobile. So, really sad for those losing their jobs, must be tough times since Microsoft bought the whole bunch. But as an entrepeneur, I understand and respect this move. And will happily continue using my Lumia 640 which - to me - delivers a whole lot, and then some, for the price.

At least they're getting paid severance. By the numbers posted, that works out to an average of $108k per person who is being let go.

I like your optimism, and yes its sad re jobs, but the 950 isnt a cheap phone, I think people have some right to complain.., invested their time and $$$, Me not waiting till the last light turns out in the office, and i only get $10 for my Lumia, of to Ebay while i can..Android is getting better now with N....it was a nice journey but no way are Devs going to invest in it now. Plus i think ppl have been patient enough.

Another big blow for finnish employment. I'm so glad Nokia will push smartphone big time again. Bye bye windows 10 mobile, go to enterprises, I dont care about Microsoft anymore. 5 years with windowsphone has come to an end. Now its time for android and NOKIA!

Okay lets just get this over with. Transition ALL the mobile dev staff to work on a conversion pack for android phones that gives me the look and feel of the modern design language and lets call it good.

When Nadella announced last year that Microsoft would be restructing it's phone business to focus more on businesses, on a streamlined device lineup, and supporting dedicated consumers, I think many people underestimated just how far Nadella was going to let the ball drop. Nadella didn't "restructure," he withdrew. Now he seems to believe that developers will forego profits in order to work with Microsoft's "great" software tools and 300 million Windows users. And maybe Nadella has some insiders knowledge that we're not aware of, but we don't see any businesses banging down the door to get Continumm. By all measures, Windows 10 is a success, but no one has yet to see how W10's success will help their mobile efforts. The "trickle down" apps from the UWP isn't happening fast enough to matter. That's not to say that the UWP platform won't pay off in the long run. Convertible/tablet sales just saw an amazing 190% growth. http://www.neowin.net/news/convertibles-and-tablets-see-explosive-190-gr... So there is a growing customer base that can one day take advantage of the UWP, but those customers won't have any need of the UWP on Windows Phone. I'm guessing the same is going to be true for businesses. Microsoft still hasn't shown why companies should choose Windows Phone for their business instead of an iPhone. There really aren't that many perks of choosing a WP. I could understand a free subscription to Office 365, or discounts on other Microsoft products/services, but right now Microoft is selling an unfinished, undersupported mobile OS as a finished product. It's hard to see how Microsoft plans to convince businesses why they should use Windows Phone, it definitely won't be for Continumm or the UWP. At least Microsoft still has the desktop, convertibles, and the Xbox One to prop up the UWP. Their phone game is effectively done, though. I suspect many of us will start looking at other platforms. Personally, I'm waiting to see what gets announced this fall. Hopefully a company steps to the plate and releases a device that's actually unique, like the Priv or better. I'm just kind of bored by flat pieces of glass.

W10 is an epic fail.
Most of Windows 7 ( around 600 millions) users have managed to stay on Windows 7 despite free upgrade pursuing them. You can think that they are speaking not about WM but about Windows as a whole. It is becoming niche enterprise thing while iOS and Android install bases are 3-5 times larger.

Yes. There are 900m Android PC's. We must have forgotten. It's already been shown W10 is the fastest-adopted OS yet. That's not a failure at all. Windows 8, maybe. Windows 7 users may not be upgrading for a number of reasons. Enterprise users will make up a lot of those users, who will have systems dependant on that OS and aren't going to switch over to a new OS just after it's released. Some W7 users may have incompatible hardware. Some may not see the benefit of upgrading purely because an OS means nothing to them, they're just not into stuff like that and have the 'it works, so what' mantra. Do we know how many of those 600m devices are used regularly enough for their owners to care about updating them?

I still don't understand the need for apps on a PC. I mean who's gonna hall a PC around just to use apps. Also why would devs want to make apps for PC when no mobile is less than 1%.

@lubbalots As noted in my link above, because more people are switching to convertibles and tablets. That market has seen great growth as opposed to shrinking desktop sales. Also because, according to Microsoft, the Windows Store has seen over 3 billion visitors since July 2015. http://www.winbeta.org/news/heres-whats-going-windows-store-3-billion-vi... They simply can't ignore such a huge number. And many of those people are probably looking for the same apps that they use on their phone. We're moving away from an age where people scour the internet to find the apps they need. Consumers want an easy to use app store, hence Microsoft's push to get more developers to port their desktop apps to the Windows Store/Universal App Platform.

Nadella is an ahole what is he being paid to bring crap over to android hell nal I will never get an android and then they do this to us when everything is connected the phone the laptop the Xbox this kills it all the windows phone was the best they just black ball it flat out got to hell nadella

I have a focused smartphone business too! I don't make phones. Also look at this gem: "We always take care of our customers"

Well Devs wont be that's for sure, forget them making any Apps can see why now they don't bother. If msoft dont why woutld they really?, the future is in Android and IOS kids.

Lessons learned hard. Oh well that's how business works.

Windows Central is always so modest with MS. While other tech sites have correctly wrote MS finally "kills" its smartphone business, Windows Central sticks to the word "restructuring".

Not "retrenching" anymore?

Its a fanboy site. Don't expect the worst. The Frankie will leave in droves.

I do think its starting to sound more and more that the phone devision is going to be pushed to the surface devision. For me the biggest issues with phones today is they all look very a like. Even the Lumia 950xl looks like any other phone on the market. I think with continuum and also the surface line in terms of design and stand out from the rest this could be MS next big move. I am loving the 950xl and never have an app issue but I do see where people come from and this could go one way or another for ms just have to wait and see.

There is no phone devision after today. Its over.

There is no FEATURE PHONE division. They are still in the smartphone business

Continuum will not replace the PC, table, or laptop. When you can't do full featured work on the go, people will not use it.

They are hiring over a google, android......time to sell the shiney Lumias on Ebay recoup some costs! things wont get better or Apps

That's my 950 on Ebay, will go with iPhone 6 and enjoy the benefits of a vendor-supported platform.

iOS is also reliable, stable, and easier to use than w10m.

Yeah, reliable and stable, like when Safari crashes multiple times when trying to use it.... or when an app like walmart or homedeopt crashes out of nowhere..... And the hardware is great too! Like when you go thru 5 phones in 2 years because of faulty hardware... (never dropped, never got wet).

....and incredibly boring and stale.

iOS is also boring as hell. I'd go Android if you want any sort of fun, customization, and not feeling locked into an ecosystem.

Glad I didn't got a 950, it was too expensive for me, but now that I look back, I think going Android in 2016 was a better investment for my hard earned money. I got an Xperia M4 Aqua and it rains a lot where I live, and it's just great to go off the bus and don't worry about reading my outlook email on the rain.

Wow, there were 1850 jobs left?

There be more restructuring to come...

True. New executive office suites for Nadella are overdue.

Its a shame really, because Windows phones are a much better option than Android.

2016 is not our year as WP fans.

I these comments about doom and gloom for Windows Phone/mobile, I've read before...last year...and the year before....and the year before that....yeah I'll be fine with Windows Phone. You people are funny though.

This seems to be a statement about"Hardware" not the phone business in general. So it may very well be that Microsoft only develops a reference phone (Surface phone) and puts their efforts there in some grass roots effort to differentiate. Lumia is a dead brand, but they already announced that. However, announcing an exit from the consumer space is absolutely the wrong message to send to garner any app development support. Microsoft should just develop the Winmo10 skin Pack for Android. They need to find a way to turn any phone into a Windows 10 phone.

I agree so much! The guys at MS created a unique OS which most people love and it's most powerful weapon is the ability to support various screen sizes. So, suddenly they decide to throw all this in the trash can and quit mobile business? Doesn't make sense.

I didn't read where they were trashing it

The show is over. The curtain has closed. What are you waiting for?? Matthew Broderick at the end of "Ferris Bueller" to tell you it's over??? "Go home. Go."

Windows Phone is/was a great OS, smooth, fast and cusimizable to what you want, every phone can be and would be different. Nothing like you get with iOS or Android. I know people want to to be different, I know the love is there, I agree but, with this notice and clams that Windows Phones are 1% of the global share with a 0.07% growing. Now we see this, cutting 1850 jobs. Microsoft was a day late and a dime short on releasing WIndows Phone 7, the market was already there, it still suffers from lack of features (tap to pay anyone ?) and apps. There is no way they can fix the app problem, UMP apps will take YEARS before they COULD be an option but, by that time, with Windows controlling only 1% of the mobile market, how do you think it will be in 3-4 years from now ? Microsoft needs to drop billions into WP to make it grow and maybe get back to a 3-4% market share, they are NOT going to do this. They have pretty much said, going for the corporte world, the apps will never really come. They also have said "We are not focasing on mobile this year" For the consumer (like 95% of us are), the writing is on the wall.... It's almost over, very sad to say... It's nice to have hope but, not sure there is much hope to have... Like I said, I love Windows Phone, I really do but, NOW, I dont think I would buy another Windows Phone unless Microsoft DOES something to show it has interest in growing the consumer market. I guess I will stick with Android that I am not crazy about but, at least I know there is solid support from the marketplace. Sigh...

For me, nothing has changed. I'll be buying my wife a new Lumia in July (probably the 650) and I'll buy my father one for Christmas. I'm tired of supporting their Android junk, and the sooner they get on Windows Phone the better. Both of them use a phone as a phone - text messages & phone calls. My wife will use the camera, browser, and Skype too. But otherwise, the "app gap" doesn't mean **** to either of them. So I'm happy to buy Windows Phones because they do the job well, and I can provide tech support for them - instead of tearing my hair out over Android stupidity. But hey, to each their own!

Well. It has been real. iPhone here I come. Since November, 6 months after I picked up my 950, the whole thing has gone to ****. In many respects it is just a phone and I can do what I want on it. The last OS has been great, however the lack of enthusiasm has not. I will use the phone until I can get my iPhone. My wife will be getting one in a few weeks. However...unless something drastic changes in a year and a half...which it just may, this is my last Windows Phone.

Couldn't have said it better myself. Looks like this 640 will be my last Windows phone.....I really don't see a future of any other mid-range windows phones when my Lumia 640 is finished. Its quite said that microsoft gave up this easily. If blackberry can hold on this long, why can't microsoft?

Jobs need to be cut because Microsoft don't know how to run a smartphone company. This could have been avoided if they had just went ahead with android emulation. No one wants to wait 3 years for an app to come out. Apps and games trending on ios and android are never in the windows store. Up until now no clash of clans, it took 2 years amd more for candy crush, it takes a year to get what's app calling. I want windows phone with the google marketplace, until then i will use an android phone

Thanks, this prooves my theory that a Plan C is still possible, let just fork Android, acquire Cyanogen OS for example to get a nice launcher and power it with Microsoft services. This is the way to go in what is left of Windows Phone strategy for 2016 and 2017.

If this is truly the end Tech Sites won't have the "Window Phone is Dead" click bait articles to roll out every 3 months. Guess they'll have to somehow start writing "Apple is Dead" or "Chrome is Dead" articles.

Finnish Govt. set to announce Linux on the dektop for all public-sector, schools and hospitals?

Hope not. Linux on desktop is crap. But they could make Microsoft to deliver on that big datacenter investment promised long ago. Nadella is not to be trusted on anything.

Windows 10 Mobile is Betamax to Android's VHS. The inferior product wins out due to developer support (it was p0rnographer support for VHS)

Microsoft soft ware engineers are among the best in the World Windows 10 mobile is a new Operating system in time all the bugs will be worked out and it will equal or surpass Android or Apple IOS. in fact Microsoft People are working on and improving it as you read this The big picture is Windows 10 smart phones and Windows 10 Desktop/Tablet/ServerOperating systems use MS "Universal Apps which make Windows 10 smart phones run apps that are compatiable to the hundreds of millions pf Windows 10 Computers that are in use and more are coming. Windows smart phones will be the BEST smart phones to integrate and work with full Windows 10 OS devices

Washington state has legal weed. Since legalization its been downhill at Redmond. Pipe dreams and bugs bugs bugs. Could be coincidence.

Why do people have to read so much into these 'memo' leaks. We are talking Nokia staff, who were left in hiatus after the sale of the Nokia brand. Despite MS technically employing them within Nokia, with MS ditching the brand, would they really keep these staff hanging around, when Meyerson has a whole department doing the same, broadly speaking, jobs?? No business can afford to carry near identical departments. I am unsure as to how the doom mongers can equate this to a dead platform. From a 'consumer' point it is. But then who can compete with the big guns in the consumer market, where what a phone looks like, what games it plays, what badge it carries and how much peer pressure you can take, before it basically forces your arm. MS are aware that the enterprise sector is where it has most potential, and maybe a proportion of emerging markets. Every time these stories appear the doom mongers and naysayers appear and bemoan the actions of MS. Remember, they don't do this for YOU. They are not YOUR buddy. They don't know YOU from Adam. Us consumer space phone users are merely small Lines of zero's and one's in an obscenely large piece of code. It's all part of life's rich tapestry, of which we are but a pulled thread.

What sale of Nokia brand? Nokia has always owned Nokia brand. MS never had but transitory lisence for Nokia brand on smartphones. That lisence expired years ago. Feature phones brand's longer lisence had nothing to do with Windows Phones. There was no other department. Windows phone is dead. Time to move on.

At least ms should offer us to flash our phones to andriod would be the least they could do Posted via the Windows Central App for Android

Is it bad to buy a company, and then gut it, and then write it off less than 2 years later??? This is crazy.....I felt so bad for all those people losing their jobs.......Way to go Microsoft, thanks for ruining the basis of what was once nokia.....now they have to start all over.

Microsoft doesn't believe in their phone business, the consumers aren't buying their phones, the app makers wont support a dying/dead ecosystem because not profitable all equals Windows Phone us DEAD.. wish it wasn't... Still hanging in there with my 1020... But will prob be buying the Note 6 now.

What about Surface Phone?

Microsoft vine taking good decisions, but closing stores in Brazil was not one of them. How to ignore one of the largest cellular markets of Microsoft? How not to bring launching for the country? Forget a dynamic market as the market for mobile phones for a year can consecrate the end of Windows for mobile phones. Too bad, I had a lot of faith in the system. RIP

Seriously, 1800 people to produce a set of phones? It doesn' take a rocket scientist so see the bloat of corporate overhead that creaps like a cancer into all orginizations. Cut, cut, cut. You will be a far better organization afterwards.

Let me guess. You are happy about it? Apparently you don't know what greed means;). You will learn when you will be fired! Aproved by me!

Here comes the pointless fear mongering.....

I think that this points to Microsoft being like Many Big Companies in that they design their devices but have others Physically manufacture them. This saves a Company Millions to billions of dollars over time in costs. if a new Microsoft device design does not sell well in the market place then Microsoft can easily stop it's Physical production and try a new model that might sell better in the Market place. it is sad that so many people from Nokia's old Factories and business will loose their Jobs. I have been laid off a few times and know it hurts Emotionally and Financially. I will pray for them.I think Microsoft will discontinue the Lumia" brand of Smart phones in spring 2017 and BOLDLY go on it's OWN with the "Surface" brand of Smart Phones The new Flagship "Surface Pro" Windows smart phone will probably be useing an ARMs CPU and run Windows 10 Mobile operating system and be made of Surface Tablet Metal skin. the HP Elite X3 is the closest New Windows 10 mobile smart phone that will equal it. unless Intel makes a Custom X86 Mobile CPU for Microsoft there will be NO "Surface smart phones that run the Full Windows 10 desktop OS and Win 32 -X86 Desktop PC/Sever Programs. Intel used to make Smart phone Atom CPU's that could do this but stopped making them. This may have KILLED the "Surface" smart phones that coud run legacy Desktop apps. Surface smart phones that Use ARMs CPU's will not be able to run X86 Win 32 Desktop PC Legacy Programs. Hmm maybe intel will make Microsoft a custom "M" CPU for Surface Pro smart phones that can run Desktop Legacy Programs in it's "continuum mode" a security protocal keeps folks from knowing specs what Surface smart phone will have if they are manufactured at ALL.

Before we get another series of deluded editorials about "Windows Phone not being dead", allow me to translate corporate speak into plain English. When Satya says they'll focus on "enterprises that value security, manageability and our Continuum capability, and consumers who value the same." what he means is "we'll be shutting down Windows Phone". Why? Simple logic, people. There are NOT enough enterprises and consumers that value any of that or Windows Phone. They can already get that on Android and iOS and Continuum isn't useful enough to actually allow for even a Surface replacement. Therefore, Microsoft's next announcement will be the official end of Windows Phone (if "We will continue to update and support our current Lumia and OEM partner phones" isn't clear enough) because there's simply not enough demand from anyone to jusitfy Microsoft investing money in it. Microsoft is a business, not a charity for fanboys.

restructuring = slowly killing it completely; the end

This ain't news. In fact it's good news that they admitted they're working on a Surface Phone. What I really want to know is whether this "Surface" phone or phones will have Carrier support. That's critical. Otherwise pretty much no-one will buy these things.

Nowhere did they admit they're working on a Surface Phone. You people are getting more ridiculous than those "Half Life 3 confirmed" idiots.

As a shareholder, this is welcome news.

What an absolute mess Windows Phone has become. Really really sad. They are probably doing what they should've done years ago. The WP market is so segmented that I, as a pretty well versed WP fan, can't even really wrap my head around all of the devices, name changes, OS versions, etc. The only way to save WP or at least make it somewhat less embarassing is going the Apple route - release a Surface phone on an annual basis and provide constant and unnending support for each model. Throw SOME confidence and logic into the brand. Get a few in-house game developers to make first party games for your mobile devices that are decent - Halo, Forza, Gears, etc. STOP saying you are a "device and services" company if you don't support your devices and don't provide adequate services to your first party hardware.

I think my 930 has adequate services and support, thank you very much. Certainly has more than android or iOS could offer me. MS do support their devices and they do provide adequate services to their hardware. Not sure how you came to the conclusion that they don't WP is segmented, yes, but android is much much worse. I assume that they just shifted their entire phone hardware division to the surface team, hopefully anyway. You've got to start somewhere if you're gonna make a surface phone. Hope all the best for all those who lost a job and hope they can get another good job somewhere else, or even in MS Posted from Windows Central for Windows 10

Your 930 does not receive as much support as my Nexus 6. They are even at best. Posted via the Windows Central App for Android

My phone is older than your nexus. But anyway, by 'support', do you mean OS updates?

It is older by a couple months, but it isn't close as old as my Nexus 5 which also receives monthly OS updates. When you look at OS updates, they are probably even. When you look at app updates from Google and third parties, it isn't close. I would be more confident in receiving updates on my Nexus 6 in the future though. Who knows how long Microsoft will keep WM going.

Windows 10 mobile also has roughly the same so update time scale. Yes, when everyone was on 8.1 the updates were more rare. But that's partly due to carriers and partly due to the fact that wp8.1 was so robust that it didn't really need updates to fix minor issues like android, ios and w10m do. Now that my 930 is running w10m officially, I.e. No insider builds, the OS updates are mire frequent than on 8.1, and app updates re also frequent. MS updates their apps regularly Imo, more often than not it's just minor fixes, so nothing new. Now if you tell me that google updates it's apps with Bew features every month then that's something different, and something I dint really need. The current MS apps have all the features I need, and I don't see them completely neglecting w10m. Use they're cutting down on resources, but I've got a feeling they're scaling back for next year's big push with the surface phone (I hope at least)

Seems as though they just switched mobile to the surface hardware division, hopefully

Nadella walked into MSFT holding an iphone and thats all he has been about...a few years back there was so much innovation on the horizon.

Why do people keep bringing up Surface Phone? Assuming its real, what would set it apart from the already flopped 950s? Whats so special about this imaginary phone? Every time Windows phones fail people just go on with "Oh well, wait until @NEXT_ITERATION, then things are going to be great."

Where is Joe Belfiore with his iPhone when you need him? ROFLMAO!

So Nadella going BB route and focus on ent? Don't he learn at the end of the day people are not going to carry 2 phones and give up on what they have on Andriod and IOS? Not sure what IOS has but Android has good Remote login and PC link which both F'K MS own OS still lacking. And in this selfie age MS is giving up good camera and camera button, which was one of the biggest selling point for WP. Been a big MS supporter and never I feel so hopelss on MS future like I am now.

I don't care if it's a niche product. I will continue to use it if has what I want, and right now it has what I want and I'm very thankful. Why? Because my iPhone is boring and stale as hell and I don't trust Google.

Denial Posted via the Windows Central App for Android

Man, what did that Nokia purchase get Microsoft, jsut some patents that would have been cheaper to license? They've cut a boatload of jobs of late, and now another 1,350 in Finald means probably a massive majority of the Nokia transfers are now gone. Just seems the purchase was a total mistake. Starting their own hardware business might have been smarter, and it might have accomplished something faster.

No patents. MS is just licensee.

UWP is a great idea, but it still takes some incremental effort to make an app written for a Windows laptop or tablet usable on a phone. Why bother with the extra effort when the market share is essentially nil? Continuum is also a great idea, but too fiddly to be anything more than niche. Microsoft's future is in trying to steal the tablet market from Apple and its iPad. They actually have a decent chance, because the benefits of Surface and Surface-like devices are becoming more apparent in comparison to iPads hobbled by Apple's poor OS decisions.

Surface replaces your laptop more than it replaces a tablet. Someone looking for an iPad experience, isn't looking for a Surface. Microsoft is more cannibalizing their laptop sales with Surface. It is a laptop replacement that can kinda double as a tablet if you are OK with how much more complicated Windows is compared to iOS. Posted via the Windows Central App for Android

Restructuring? What's left to restructure?

I have 3,500 staff using Windows 7 on laptops. The h/w refersh is due in 2017 and I'll certainly be evaluating Chromebooks, giving me the promised one OS across phone/tablets/laptops which MSFT is backing away from.

You can keep Windows 10 on the laptops. Android works great with it and it will only get better now that Windows Phone is officially dead.

The fans(tm) should iniate a Class Action lawsuit against MSFT for selling a defective product, false advertising, manipulative business practices and conspiracy to defraud

Now that Winpho are the 1%, I wish there were more renegade devs..I remember fondly BBC iPlayer apps allowing d/ l functionality. Bit illegal but who'd bother checking now?!

MS needed WP - even a struggling one - to stay relevant in the consumer market. Retreating to enterprise means Google can clean up. Looking more and more like IBM every day.

True, unfortunately. Posted from the App Gap

It's real simple, no apps, no sales. There is a reason neither the HP Elite X3 or Jade Primo have been released. They were waiting for this announcement. We will never see them now. Now windows Mobile needs to focus on an app that can create a live tiles experience on android. Charge for it and go back to software only. Posted via the Windows Central App for Android

Enough with the Live Tiles. They are easily creatable on Android but there you don't see them. This is because they are useless compared to widgets. When functionality isn't limited, "Live Tiles" can be so much more. Posted via the Windows Central App for Android

Microsoft still has Daniel Rubino who will defend them more than his own life and attack anybody who is saying the truth. Do you remenber 2 years ago ? each time telling us that in the next Build Microsoft will announce things that will change the situation and boost windows phone. And each time things only getting worse. Or the "retrenchment" strategy. I was a windows phone power user. but I understood that microsoft is wasting my time and money and keep promissing me those "table changing feature" and ending up doing the opposit.

I would just like a quality w10 launcher on my s7, complete with the dialer, people app, everything. A total toes to **** experience on android. Would pay big money for that app. Posted via the Windows Central App for Android

I was trying a piece of Android junk, I think it was a Moto 3 Gen III, but after I'd installed the MSFT Office apps, Onedrive etc. from the Playstore it was acceptable.

Stop being a cheap ass, and by a respectable phone, seriously. Posted via the Windows Central App for Android

sooo, will my next phone be iPhone or an Android again? Thanks MS for making fools of yourselves in the phone industry and even bigger fools of those of us who have defended your phones all this time

HoloLens was a surprise, they may surprise again. Computex is coming up. ;-) ​And do not forget that Microsoft now offers to developers and business the most complete development and runtime environment with Azure cloud services including AI and Visual Studio plus Xamarin, targeting Windows, Android and iOS.

I'm sorry for anyone that loses their job. I'm sorry that Microsoft bought Nokia. In the end, we didn't realize any benefit and it cost a lot in terms of PR, in terms of jobs, in terms of reputation. It was an expensive acquisition. I understand why it is being done. It is just terrible that it must be done. As for those that say Microsoft brough this upon themselves... I can't say I disagree. Marketing and device production and perhaps even quality hasn't quite been the same and certainly not to the same extent in terms of effort. I love Windows 10 Mobile even more than I did any previous iteration of the OS. I've touted several times that I've been using Windows mobile since the Samsung Focus and have owned nearly every device released since WP7. But, I have to say that even though it may not impact long term goals for Microsoft in the mobile business, this just looks to be getting worse and worse. Sure, the whole of the market is on a downswing due to saturation, but Microsoft in particular is the only company that was competing that is basically ceding any possible gains. Windows 10 is critical and I think it will do a lot to bolster Microsoft's vision and reputation, I just fear that Mobile may die or, at a minimum, suffer severe atrophy in the minds of consumers that are paying attention. I've already tried a two days a switch to Android via Samsungs S6 and, while I didn't hate it, I really really missed Windows. So I unswitched. This news just seems discouraging. We have rumors and strong cues, but no de-facto ideas of what is actually coming. Even with a rumored Surface Phone in play (marketed towards business) I am now skeptical of W10M's future.

They just did not do any effort to make it work, no promotion, no sexy phones, it is nothing else but poor management. Shame.
MS had it all - the experienced stuff to make grate phones. And MS did nothing. So sad.

Windows platform is beautiful and is truly remarkable when it comes to advancement. There are plenty of smartphone feautres that Microsoft spearheaded, but only recenty came to other platform, yet it is enjoyed by many people in other platforms. The Optical Image Stabilization on camera phones which was introduced in Lumia 920, the Living Images, Refocus that lets you change your focus from foreground to background or vice versa after taking the photo, the moving pictures that lets you capture the moving parts in the photo and play it in loop when viewing the photos (i forgto how its called), the Iris Scanner, Dynamic wallpaper and Lockscreen where an app can change your wallpaper and locks screen evry 15mins, 1 hr, 2hrs, half day or every day, and many others. But i thhink people aren't ready for so many futuristic features in this time. Look how much has change with iPhone from 2012 until present aside from the shape and screen sizes? The finger print scanner. They now also have Live Photos few years after Microsoft introduced that feature. Microsoft has to slow down, because people are slow to adapt. Do not overwhelm them because if they got lost, they couldn't follow and they wont follow.

A lot of thigs you talk about are Nokia innovations and not ms;)! Especially live images! Aproved by me!

Should just sell the WP OS to the Chinese. I'm very sure the Chinese will do a much better Job in increasing market share of WP phones. Its an excellent OS for car multimedia player as well.

First this is a lie they know windows are truly the best phone for consumers Android has too many process going on and is easy to spy on and now this CEO is sabotaging windows phone so how much did the CEO get paid off huh? They have always hated on windows phones. Every advertisement always says " on you iPhone or android" never windows. This is a flat out lie and forcing people over to android or iPhone Microsoft is dead now the windows phone was the awesome center piece for connecting Xbox and PC and now its ruined by this a- hole who has sold out. May this evil be punished

The end is near. The beta test is over.

For me, nothing has changed. I'll be buying my wife a new Lumia in July (probably the 650) and I'll buy my father one for Christmas. I'm tired of supporting their Android junk, and the sooner they get on Windows Phone the better. Both of them use a phone as a phone - text messages & phone calls. My wife will use the camera, browser, and Skype too. But otherwise, the "app gap" doesn't mean anything to either of them. So I'm happy to buy Windows Phones because they do the job well, and I can provide tech support for them - instead of tearing my hair out over Android stupidity. But hey, to each their own! In the meantime, I'll be enjoying my 950 every day - I personally find W10M a joy to use. I have more than enough apps & games to keep me busy... so as long as MS keep supporting the device I'll be happy for the next few years!

If you really want to stay with dead OS then its wise to wait until clearance sales go to full speed. -70 off the normal prices soon.

Windows Phone Central sure saw this comming with its name change how many years ago???

Haha true Posted via the Windows Central App for Android (V10 or 5x)

I'll keep using W10M until it dies. Hopefully not.

Well sorry to see it go glad I switched to Android last year but I'm still going to buy Microsoft products. Just not mobile anymore lol. Posted via the Windows Central App for Android (V10 or 5x)

You're going down a path I can't follow... No more windows mobile for me. No more waiting... This one is the straw that broke the camels back...

Very sad just sad, I guess there's no hope. I was very hyped when Nokia introduced Windows Phone.
No hate guys, it's just an opinion! Posted via the Windows Central App for Android

WP is irrelevant, it's DEAD, put a fork in it. Move on with the rest of the planet. Posted via the Windows Central App for Android

Really? So, when you are going to ship me that free, working LG G5? Or, give me a good reason why I should spend $300 on a phone I do not need to replace something that is still working well. Amazing how folks will post things without much thought. Edit: More to the point, upgrading to a 6700k from my FX 8350 turned out to be a waste of money. (I game at 4k and the cpu made little to no difference.)

WP is irrelevant, put a fork in it, it's DEAD. You might as well be using a dumb phone. Posted via the Windows Central App for Android

You can keep saying that all you want and yet, you still have not answered my question. Saying something again and again does not make it so. After all, I could say I am as good as Ryan Hall in running but that will never make it so. Or are you just trolling me? Also, my phone has exchange support, vpn support, remote desktop support, passable camera, full online integration, full mobile support of websites, printing support, can be used as a storage drive, texting, calling, calendar, alerts, news, social integration and on...... So, I guess based on your definition of a dumb phone, Android and iOS is also dumb phones, eh?

You are funny, LMAO. Posted via the Windows Central App for Android

And you have no real answer so, troll away. :)

What answer are you exactly looking for, does 1% market share answer it for you. WP is irrelevant, put a fork in it. Posted via the Windows Central App for Android

On another note, Nokia is back in the mobile phone market and will build Android phones. Posted via the Windows Central App for Android

Boy I bet Dan is glad he changed the name on this website now to something that was more universal.....he would have to change it again if it was 'windowsphonecentral.com'...lol
Windows Central Newsletter
Thank you for signing up to Windows Central. You will receive a verification email shortly.
There was a problem. Please refresh the page and try again.