Microsoft reveals Game Mode for Windows 10, Xbox One improvements, and more!
Xbox just posted an update on their blog detailing Game Mode for Windows 10, and other features headed to the ecosystem in the Creator's Update.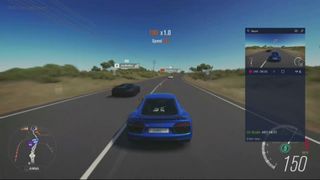 Game Mode for Windows 10 will optimize PCs for running games, and while the details on how exactly it will do this haven't arrived yet, Xbox Platform Lead Mike Ybarra confirmed that it will bring benefits to both UWP games typical of the Windows 10 Store, and Win32 games typical of Steam.
Additionally, Microsoft announced improvements to the Xbox dashboard that we've previously revealed, and also reminded us that Beam integration is on the way to Xbox One and Windows 10.
Detailed in a blog post (opens in new tab) on Xbox Wire, Microsoft offered commentary on features we can expect to hit Windows 10 and Xbox One in the near future.
Beam integration is coming to Xbox One and Windows 10
Microsoft purchased the fledgling Twitch competitor Beam.pro in mid-2016 to bring extra value to Xbox Live. The streaming service boasts sub-second latency and will become more deeply integrated into Windows 10 devices when the Creator's Update ships in Spring.
Game Mode is coming to Windows 10
As we've previously detailed, Game Mode is on its way to Windows 10, allowing games to take priority over other processes while accessing hardware resources. Given the fact we know that Game Mode is a UWP feature, we previously speculated that it might be restricted to games in the Windows 10 Store. Mike Ybarra confirmed, however, that Game Mode will also bring benefits to Win32 games typical of Steam. Stay tuned because we're hoping to have more details on how this system works soon, and how it facilitates UWP games on Xbox One and Scorpio as well.
A single-button tap Xbox guide is on the way
We've previously revealed how Microsoft was testing a new Xbox Guide accessible with a single button tap, and Redmond has now confirmed it will emerge from testing to become a proper feature. The new Guide will provide quicker access to Game DVR features, along with other improvements to multi-tasking and new overlays for Achievements, Cortana, and more.
Coming soon!
Mike Ybarra tweeted that the above features and much more are on the way to Xbox Preview Program and Windows 10 Insiders shortly. Game Mode already appeared in the latest Windows 10 Insider build, albeit without any functionality, showing that these features are fast on the way.
What do you think of the upcoming Windows 10 and Xbox One gaming features? Let us know in the comments.
More: Everything we know about the Windows 10 Creators Update
Windows Central Newsletter
Get the best of Windows Central in your inbox, every day!
Jez Corden a Managing Editor at Windows Central, focusing primarily on all things Xbox and gaming. Jez is known for breaking exclusive news and analysis as relates to the Microsoft ecosystem while being powered by caffeine. Follow on Twitter @JezCorden and listen to his Xbox Two podcast, all about, you guessed it, Xbox!
Cortana improvements need to include 3rd party app support.

Fully agree with that one

Specifically so that it can support @thhomeremote. Man youve got some pull....can u tweet that out!

Coming soon in 2017?? Really?

Meaning RS2, April. What do you not understand?

Still....like uservoice give mike or Phil a try....ill second it right away. Also can u showcase on onecast the benefits of Cortana 3rd party app support. Use thehomeremote as the example. It's Alexa everywhere in smarthome for Cortana today right now. If on Xbox that would amaze. Lol

I hope they let the Xbox app run at startup* like Steam Big Picture can. I'd prefer a console-esque interface that I can navigate with a controller and access all my games. *Side note, can UWP apps even run at startup like that?

What a great idea
...off to user voice with you.

Oh God no. I have just as much a chance of them acknoledging it here as I do there.

Lol. Well they added atmos. So let's make them listen

Yes, at least Deezer runs at startup.

I think that will be in Redstone 3 update. Redstone 2 is focused on these features. That's a huge feature you are wanting (and what PC gamers have been asking for) and I think the end of this year with Scorpio is the right time to show that feature off.

I agree. Infact I would expect Scorpio to use an os closer to what the app is....maybe they are gonna merge that.

UWP apps can only have a background agent for Live Tiles, Notifications, sync stuff and occasionally download stuff

☹ need Cortana 3rd party app support. Everyone vote please.

We need a naming convention for Cortana for different devices. I had to disable "hey Cortana" on a number of devices because they all wanted to respond on the rare occasion that they all worked :)

Or a way for the devices to communicate in the cloud and intelligently decide which one responds....though Xbox could use Kinect for that.

Amazon echo has a way of deciphering which device is closer but the problem with Microsoft is that a few people have Cortana enabled phones in our pockets. It would always respond even if it wasn't intended. I would like to be able to customize names, hey phone, hey Xbox, hey surface, etc...

I'd go further and wished they'd add controller interface for Windows 10 in general. It'd be great to control your whole PC that way. Call it couch mode or something.

The new Musixmatch app it's uwp app and runs at startup

You can run any UWP or WIn 32 on startup. On the run Command and type - shell:startup (this is the location of the startup folder). Then on the all apps list drag the app you wish to run on start to this folder.

But have them disabled by default! It's so annoying that I have to manually disable a ton of my win32 programs, since they all try to run automatically, even if it's useless junk like a device sync program that I only use in the winter.

Its nearly time to have my gaming pc join the fast ring... A few more weeks I think =D!

Its all fun and all creators update rs2 cortana... But when are they going to bring basic windows usb drivers to the Xbox one!?! Cant even connect a wireless usb headset to my Xbox one s. Playstation 3 had that!? Its f... pathetic.. Claiming all that windows 10 bs but something so basic isnt even available. Non rechargeable controllers in 2017!?!? Pff should've gone with a ps4. Always disappointing microsoft.

Use the charge and play kit. And when it dies stick 2 aa's in and move on. Fully locked rechargabe controller would be a nightmare if battery died out forever. You'd loose all your money instead of the money spent on the kit.

My Lumia 950 has a replaceable rechargeable battery standard they could have gone for that option solves both problems. Anyway Dan or Zac or anyone do you know if plug and play drivers are ever coming to the xbox(as one would think since its windows 10)?

Any chance this would allow more than one Xbox One S controller to be connected via Bluetooth to a Win10 system? I got two brand new controllers because I assumed I could connect both simultaneously via Bluetooth, and I was wrong...

I believe you can, you just need 2 adapters...I could be wrong i'd check Microsoft forum.

After I heard about Game mode coming I ran out and upgraded my PC :) cant wait!!

I guess the one question on my mind now then is, Will Game Mode be as effective, or even more effective, than 3rd party programs like Razer Cortex (a.k.a Razor Game Booster)? Would be great if it is as effective (or more). Time will soon tell :P

Let's hope it's far more effective

Can't wait to start testing this on insider builds when it becomes available.