Microsoft reveals most of its 2016 event lineup, Build conference dates not revealed yet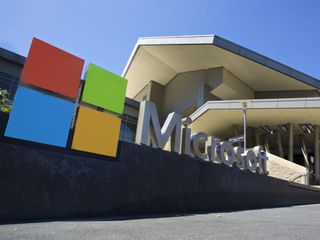 Microsoft now has four big events in the US it holds every year and its 2016 plans have now been mostly revealed. The one big exception are the specific dates for ite 2016 Build conference in San Francisco, although it will still be held sometime in the spring.
Here's the lineup:
Build: Spring 2016 in San Francisco
Convergence: April 4-7, 2016 in New Orleans
Worldwide Partner Conference: July 10-14, 2016 in Toronto
Microsoft Ignite: September 26-30, 2016 in Atlanta
The biggest change in the 2016 event schedule compared to 2015 is a big move for the Microsoft Ignite conference, which is geared towards IT professionals. Microsoft previously announced that it would be held again in Chicago in May 2016 but now it will be held in late September 2016 in Atlanta. Microsoft did not state a specific reason for this shift in dates and location.
Source: Microsoft (opens in new tab)
Windows Central Newsletter
Get the best of Windows Central in your inbox, every day!
This is odd.. Build?
......
Point being that they keep pushing it back every year... Look.. Last year it was in March, this year May... WP8.1 was ready by Summer, and WM10 will be ready this winter... We already know that MS won't be ready to unveil Redstone this March, so we can look forward to Build being pushed back to SUMMER!... That would give RS an early 2017 release date...
.......
Now this could be part of MS's plan.. Maybe they are intentionally turning the dial a bit.. Maybe I'm wrong.. Maybe RS will be available FOR ALL WINDOWS 10 DEVICES by fall of 2016.. All I'm saying is that build is not soon, by any means.. MS obviously wants to position Build closer to launch.. Nothing wrong with this,,,, except it's just further inconsistency.... I pray for the day that,, well, for years MS can stay the same course so that consumers, fans, and the tech world, can keep up, and stay excited about consistent news, and product launches....
........
That has to be part of Sapple's success... Everyone knows what, and when, to expect.. And, that creates anticipation. Of course with a few surprises thrown in... MS's event schedule shouldn't be news.. That's not as effective... Think about it.

Build 2012: Oct 30th to Nov 2nd Build 2013: June 26th to June 28th Build 2014: April 2nd to April 4th Build 2015: April 29th to May 1st There is nothing out of the ordinary with the dates for Build. The last two Build conferences have been in the Spring... and those two were much earlier than the two before that. You're creating this trend from 1 instance of it getting pushed back and even then, it was less than a month.

Wonder what event the Surface phone(s) would be announced.

In the next devices event more than likely October-November 2016.

Well, if they do indeed make a Surface phone, most likely at Build, unless they hold a special event for it all on its own, which is another possibility. However, rumors put the Surface phone around May, which is in the Spring. If they don't have a hard date yet for the phone, that may explain why there isn't a hard date for the event if they plan on announcing it there. But this is a lot of assuming based on a lot of rumors, so take it with a grain of salt.

Not going to happen in May. That would anger a lot of people who blew money on the current lumias only to have their dream phones released a few months later.

I don't think concern among people who bought a Lumia 950 is reason not to release an Intel-powered phone. For most users who view their smartphone as primarily a phone and media consumption device, there won't be much difference anyway, and they could set a higher price point for a true Windows PC as a phone. As I understand the rumors, the main technical difference would be that Continuum would run Win32 apps in addition to the existing Windows Mobile apps (and maybe improved industrial design and build quality). Probably a few other surprises, but it would basically be a merged phone and laptop. As an Intel-powered device, that might even be accompanied by an increase in physical size or weight and/or a reduction in battery life, so not necessarly an advance for all users. Further, if Daniel's speculation is right that MS is using the 950 as nothing more than a stopgap so current fans have something to keep them on the platform with a flagship-level device until the first MS-designed devices begin to roll, and MS isn't really proud of the 950, that would mean that their overall drive is probably to release a "real MS" phone (i.e., starting with the rumored Surface phone) ASAP.

Sure, but look at how long it took them to release the Surface 4 after the Surface pro 3. A good year and a half since it was announced may 2014. In March 2015 they released the surface 3 without the pro. And October 2016 for Surface 4. Given the resources that were attached to the surface 4 and surface book as well as Lumia lines. I don't see them pulling it off.

Yeah, whether they can do it is definitely a different question from whether or not it's a bad move because of recent 950 buyers. Maybe they just can't get it done. That said, consider this: hardware has a much longer lead time than software (about a year, with tooling up for molds, building inventory, etc.). So the industrial designers and engineers who worked on Surface Pro 4 and Surface Book have been free for a long time. March of 2016 doesn't seem impossible, even if it's the exact same people working on it. But you certainly could be right -- maybe Microsoft just can't turn things around that fast.

Personally, I don't see it being a full year later (if the phones ever become more than rumor) either though. A half year doesn't seem to bad, especially considering it'll be a different class device and more than likely more expensive. Granted, I don't think the announcement should be tied to Build either, but if I had to choose between the ones given, Build seems most likely. Honestly, I think they'll have another event for it. If they do indeed release a Surface phone, that'll put the nail in the coffin of the Surface Mini. At that point, it's a non-starter. You'll just have possibly two Surface Phone sizes. My guess would be an oversized phablet (maybe even the biggest phablet yet) that can run x86 apps on the phone itself as well as continuum, and a smaller phone that will only run them on continuum (still probably large, but probably not too much bigger than the 950 XL). Personally, I feel the latter more likely, but the former isn't outside the realm of possibility. My guess would still be spring for the release of these phone(s), assuming they're actually even being built.

Well look at the reply above I mention with timing on the surface line. And if you stll think they can pull it off then that's great. But I actually would pay more for a phone that runs an intel skylake chip. Even if it costs me twice the 950xl. We know it will happen but my guess is they would be released with the entire surface line.

Are they actually confirmed?

Looking forward to MWC as well to see what other OEMs have to offer.

Waiting for . Build from now.. future of w10m !?? Posted via the Windows Central App for Android

Atlanta makes more sense than Chicago. A lot of IT firms are local to Atlanta.

Wow, I was supposed to go to Chicago last May, no go at the last minute. Then heard some praise and some criticisms about almost everything. Also heard MS had an agreement with the City Mayor of Chicago that the event would be held there for the next years. Now this. Don't know what to think about it.

MS wanted to keep Ignite in Chicago, but move the date.... Convention centers in Chicago couldn't accommodate

Still no mention of an Ignite/TechEd in Europe???
Last one was November last year! Not a peep since.