Microsoft reveals retail packaging and pricing for Windows 8.1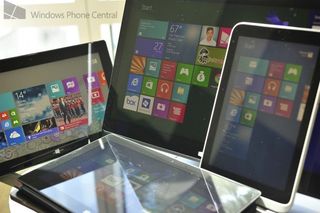 Didn't you hear? Windows 8.1 is coming to consumers on October 18th, which is about one month away. Of course if you're a developer with MSDN or TechNet subscription you're probably already on it. It's a pretty big deal, Windows 8.1 improves on the foundation laid by Windows 8 last year. Improvements are both technical and functional for end users.
It will be a free download for anyone on Windows 8. But some consumers will be picking up their installs via discs and so Microsoft has just released the packaging and pricing. Let's check it out.
First impression of the packaging? Dull compared to last years for Windows 8. Today we get a look at three different boxes from Microsoft that correspond to specific versions of Windows. There's your basic and pro version boxes, as well as a box for upgrading from basic to pro. You can check those out above.
Next up is pricing. Again, Windows 8.1 will be a free upgrade for anyone currently running Windows 8. But what about folks on something like Windows 7? Here's how pricing breaks down this round:
Windows 8.1 - $119.99
Windows 8.1 Pro - $199.99
Windows 8.1 Pro Pack - $99.99 (this one allows you to upgrade from Windows 8.1 to Windows 8.1 Pro)
You can grab the above as a download from Microsoft or as a retail packaged DVD product, which you saw above. So how will upgrading work this time around for people on Windows 7 and below?
Windows 7 users will be able to keep files, but will need to reinstall desktop applications
Windows XP and Vista users will need to do a clean installation. Back up your files, applications, etc in order to do the clean install. Speaking of which, Microsoft recommends getting the retail packaging and installing by booting from the DVD.
What do you think of the packaging? Planning on upgrading to Windows 8.1? Sound off below.
Source: Windows Blog
Get the Windows Central Newsletter
All the latest news, reviews, and guides for Windows and Xbox diehards.