Microsoft rolls out Xbox One April update with new What's On section and more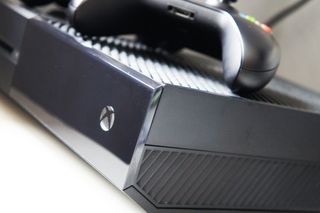 Microsoft has starting rolling out the public Xbox One firmware update for the month of April, which adds the What's On section in the menu for the US, UK and Canada markets and offers a number of improvements for other features.
Here's what's included in this month's update:
Party chat improvements – Additional icons and notifications within the party chat experience to help you understand your connection and microphone status. The party app will help you get your microphone enabled and show you when privacy settings or networking issues are blocking communication with particular party members.
Game hub links – You'll see activity feed items when any of your friends follow a game, and you'll also be able to get back to a game's hub from activity feed posts related to the game – including feed items about the game's achievements, game clips and screenshots.
Achievement notifications – With this update, you'll also see the achievement's description in the notification so you know what you did to earn this achievement without having to open the achievements app.
What's On – The What's On area is now available for Xbox One users in the U.S., Canada, and the UK. In it, you'll find links to popular videos, games, movies, TV shows, game broadcasts and clips, along with Trending TV shows if you have configured OneGuide for your Xbox One console.
Microsoft released an update for Xbox One preview members in late March that added support for voice messages along with dedicated servers for party chat. Microsoft stated today that those two new features won't be a part of this month's public Xbox One update "as we continue to fine-tune them based on feedback from preview program members."
Source: Microsoft (opens in new tab)
Nice. But still waiting for voice commands to be enabled natively in India.

Likewise here in Sweden. Or just give it the opportunity to use the English commands.

I have an idea that it wont be the solution. Cos it would fck up the back -end. Us Scandinavians adding a significant amount of strange english dialect to the cortana/voice servers that drive the experience, not a good idea. Use the Voice training app on xbox one, and speak swedish every day. It will probably be released when the service is consistent. Both in norway and sweden.

I am waiting on when they update the 360 and One OS to where you can send game invites to 360 from the One and vice versa. Happy Wars and World of Tanks are coming soon to the One and they are both cross platform with the 360, so there will need to be a feature to send/accept game invites over the consoles and to be able to join/host parties over the console.

Can the 360 play with the One version? If not, then I don't see the advantage of sending an invite across consoles since the person couldn't accept them anyways.

There is no current games that allow it, but Happy Wars is coming out in the next week with this feature and World of Tanks will be as well. So it'll be a needed feature.

Now been a while for this whats new tab.

Must be such an easy thing to add...

Im still waiting for them to fix my 1s game bootloader

That begs the question wen in India

Why do you call this a firmware update? I believe these updates are strictly software unless i am wrong which can be the case.

Because some of them are fixes for firmware. This month doesn't appear to have anything firmware related, but I wouldn't be shocked if there were bug fixes or performance improvements in the firmware.

Well for 1 you cant rollback these updates

Firmware is still software.

I am waiting for the local Windows 10 steam!!!

Those dedicated servers for party chat need to come ASAP. Paul, me, and a few other people had to switch to Skype to chat because party chatting was so broken.

I'm surprised that they don't just merge party chat into Skype anyway.

I don't know why they don't. It makes so much sense. Especially with the integration of Skype with Windows and WP.

I guess I've been spoiled but this April update is really not that exciting at all. That said, the update is also available in Portugal (although I do use the Xbox in British English...so it may not be actually a regional thing).

The update its worldwide, isn't? Just "What's On" has this exclusively, right?

Yeah. My point was, as long as you use your console in one of the languages that support it, "What's on" shows up and it shows you stuff from YouTube etc.

You right. I have Whats On, and I'm from Brazil.

Wassap friend from Brazil!

That voice messages feature isn't ready yet. Glad they didn't put it.

please fix the hdmi colour space issue. am currently having top set it to DVI in settings to correct the issue, which means i cant play 3d blu ray.

They larger ignore these reports if there isnt alot of reports about it my old/broken sanyo included

Games with Gold Great games: 1. Super Time Force, 2. Dark Dreams Don't Die, 3. Max: The Curse of Brotherhood, 4. Rayman Legends, 5. #IDARB 6. Guacamelee: STCE Good games: 1. Halo: Spartan Assault, 2. Chariot, 3. Child of Light I think the selection has been decent, considering those games above. That said, Games with Gold is an economically irrational program that I vehemently oppose and think should be killed off or modified so that its' not a huge waste of money for everyone involved.

Not sure who you think it's a waste of money for. I've had Xbox Gold for like 12-13 years. I'd have it if they didn't implement GwG, so it's just a bonus for me, and I know I'm not alone. There have been games given away that have had their DLCs sold later on, so that's revenue, and I'm sure people have signed up for Gold because of the free games. Saying it's a huge waste for everyone is quite the hyperbole.

Microsoft will fail again in their Xbox obsessesion failed platform only for child's.

Your comment makes very little sense. Try again, maybe with better English and more intelligence.

All of your computers are belonging to us.

Wouldn't it actually be "All your computer are belong to us"?

Waiting for Xbox put the console I Spanish in US

Does anyone know if they are working on allowing music to be played in the background

I sure hope so! And I really hope that Spotify will be available on the Xbox one soon!

Yes they are. They already announced it but it's supposed to come later with the Windows 10 improvements. I'll post a link when I find it.

Here it is: http://www.theverge.com/2015/2/17/8050743/microsoft-xbox-one-apps-sdk-plans "apps will finally be able to run in the background allowing third-party music apps to continue outputting music while a game is being played"

I cannot see the Music folder in OneDrive on Xbox but can see it on my mobile & PC. Anyone else?

The OneDrive app on Xbox is as abysmal as the one on Windows 8. You can't see folders shared with you by other people. The Windows Phone app and the one on Outlook.com both show the shared folders.

Because, for now, you only can open music with Xbox Music on Xbox One.

Darn. I was hoping there would be more enhancements for those of us who don't play games on the Xbox.

Some advice start playing some!

I love how the Achievement notification now looks and behaves pretty much exactly like it does on the 360. It's a minor thing but it adds so much to the overall vibe.

Yay it now says what the achievement is. Another thing that for some reason they removed even though it was on 360. Most of the updates have only been adding back functions that should have been there at the start.

Was really hoping they would improve the overall GUI. There are too many non linear placements which make movement through the screen clunky.

It's not helping that they keep adding crap to the dashboard--the Friends section, the What's On section--which take up valuable real estate and annoyingly make me scroll past them just to navigate to the few sections I care about. This really should be customizable. The original UI for the Xbox One was far superior and understood that parsimony is king.

Loving the achievements description in the pop up

That's a really great update. I also use my xbox to talk to my friend spanish with skype at http://preply.com/en/spanish-by-skype and it's cool. I'm excited for the update.

ok, this could be completely unrelated, but the only change, is this april update...so i run my wii u through the xb1, and previous to this update its been fine, but now i notice a big latency/delay in reaction to what i press to what happens on screen, if i look at my gamepad screen its reacting normal, so its like there has suddenly been processing/delay introduced via the hdmi in, hope not! - i know no-one reads this message, am just sayin thats all

cool update. I talk to british english skype at http://preply.com/en/english-by-skype with my xbox and we're all looking forward for the update.
Windows Central Newsletter
Thank you for signing up to Windows Central. You will receive a verification email shortly.
There was a problem. Please refresh the page and try again.